Private sector lender HDFC Bank on Tuesday said it has found "no evidence" of money laundering as alleged in a sting operation by Cobrapost.
"We had an internal audit. An independent fact-finding forensic audit has also been done. Of course, the regulators are also doing their investigations...So far, in all these cases, no transaction as alleged in the sting operation has been found to have taken place," HDFC Bank executive director Paresh Sukthankar told reporters in Mumbai.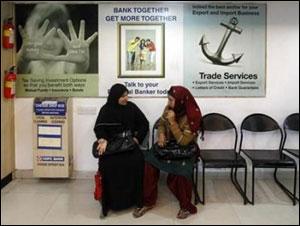 "...This to a large extent vindicates our belief that there is no systemic risk or systemic vulnerability here...We do have system and processes in place, which appears to have sufficiently mitigated the risk of such transactions actually taking place...," he added.
Referring to employees who had been suspended, Sukthankar said: "For a fair and transparent investigation, those employees will remain under suspension till the investigations are over."
The bank has suspended around 20 employees pending enquiry into the allegations made by Cobrapost.
Last month, online portal Cobrapost in a sting operation had alleged that there were instances of violation of anti-money laundering rules by the country's three largest private sector lenders -- ICICI bank, Axis Bank and HDFC Bank.
Subsequently, regulators along with the three banks had launched investigation in the matter.
Earlier today, RBI deputy governor, K C Chakrabarty had also said that there was no money laundering involved as alleged by the Cobrapost, adding that "no transaction has taken place".
However, Department of Financial Services secretary Rajiv Takru had last week said that the RBI report pointed out to some "aberrations" and assured action against the erring banks.