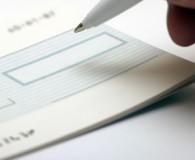 Reserve Bank of India Deputy Governor K C Chakrabarty said on Tuesday the central bank may introduce some corrective measures in KYC norms as an when necessary to check any 'transaction-level aberrations' in the functioning of banks.

"System is good, there is no problem. There are. . . (at the) transactional level, some aberration will always take place and there is a need to look into those issues and as and when it is necessary, banks will take the corrective measures.

And if necessary, from the Reserve Bank, regulator side, we will issue the corrective measures," he said.

Chakrabarty was asked whether the RBI is contemplating a change in the Know Your Customer norms in the wake of news portal Cobrapost in a sting operation allegedly showing readiness by some officials of ICICI Bank, HDFC Bank and Axis Bank to put unaccounted money into investment products.

"We are examining. . .changing how the business is done," he said while speaking to reporters.

Asserting that there are no systemic issues involved, Chakrabarty said the RBI had looked into the issue.

After a meeting with the Reserve Bank of India brass last week, Department of Financial Services Secretary Rajiv Takru had said that the RBI report points out to some 'aberrations'
and assured action against the erring parties.
Chakrabarty reiterated that there is no money laundering involved and said such talk is prompted by 'financial illiteracy'.
Asked if fines would be imposed on the errant lenders, Chakrabarty did not rule out such a possibility if needed.
He declined to divulge details of the RBI report on the lenders citing confidentiality and saying norms for investigation of supervised entities do not permit RBI to make it public.
"Any RBI supervisory investigation is an issue between the supervisor and the supervised entity.
"That's not for public discussion," he said.
Asked about a recent media report which said RBI has extended its investigation to 34 banks, Chakrabarty said this is a 'thematic' investigation and it will include all the lenders.
On the recent fall in gold and oil prices and its impact, Chakrabarty said it will certainly cool down inflation.
He also declined to speak on the gold loans given by banks and non-bank lenders, saying he does not handle the concerned department at RBI.
Reserve Bank Governor D Subbarao is scheduled to chair a monetary policy strategy meeting with all the four Deputy Governors here later in the day.