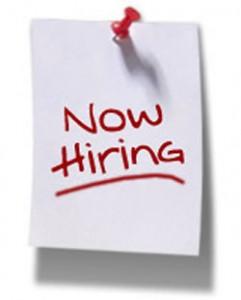 Employment generation in eight major labour-intensive sectors dropped to a four-quarter low in the first quarter of 2012-13.

The Labour Bureau's Fifteenth Quarterly Report on the Effect of Economic Slowdown on Employment in India showed that 73,000 jobs were generated between April and June 2012 against 80,000 in the previous quarter.

In the third quarter of the previous financial year, 2,26000 jobs were generated in the sectors and 3.15 jobs were generated in the second quarter.

The survey was started after the 2008-09 global economic crisis to track employment trends in labour-intensive sectors.

Job creation in industrial sectors such as metals and automobiles declined by 0.04 lakh and 0.05 lakh, respectively.

However, marginal increases were seen in textiles (50,000), gems and jewellery (5,000), and IT and BPO (27,000).

At
the same time, there was zero hiring in leather, handloom and transport.
Even on a cumulative basis, job creation moderated to 694,000 in the 12 months ending June 2012, against 8,37000 at the end of March 2012 and 9.29 lakh in the third quarter of last financial year.
The sluggish growth in employment generation in the first quarter has come in line with the low economic growth of 5.5 per cent in the same period.
Also, industrial activity took a hit as production contracted 0.1 per cent in the first quarter of this financial year.
The first quarter employment survey also revealed that employment of direct category workers has increased by 97,000 during the period while the contract category witnessed a decline of 24,000.
The survey was conducted over a sample size of 2,724 units against 2,086 in the previous quarter.