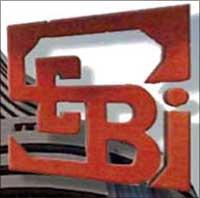 Investors, especially high networth individuals, would be glad that the market regulator, the Securities and Exchange Board of India, is taking some firm steps towards ensuring better compliance in case of alternate investments.

For retail investors, the rise in the entry barrier -- up to Rs 1 crore (Rs 10 million) from Rs 500,000 earlier -- is certainly good news, because most will not be able to participate in many of the high-risk, high-return ventures.

But there also are worries that most companies in India are new to alternate investments. "The guidelines are interesting and they are a step in the right direction.


However, one of the issues left unaddressed is that India has no long-term liability base, except in some companies like LIC.

This leaves the credit risk and business risk of the fund to fall squarely on the end-investor who has no guarantee of any kind.

"This is one of the main reasons why foreign investors are hesitant in investing more into the Indian alternate investments market," says a senior KPMG director.

The alternate investment fund guidelines so far cover venture capital funds, PIPE funds, private equity funds, debt funds, infrastructure equity funds, real estate funds, small and medium enterprise funds, social venture funds and strategy funds that include all hedge funds.

The minimum investment cap of Rs 1 crore (Rs 10 million) is set as 0.1 per cent of the fund size, allowing any fund to have a maximum of 1,000 investors, keeping retail investors out of this spectrum as well as minimising losses that could arise from funds disguised as private pools of investments that collect money from many retail investors.

Sebi is yet to address the issue of who is eligible as an accredited investor, qualified to invest in an AIF. It has also suggested that guidelines regulating the distributors of AIFs should be formed.

Many banks and big institutions act as front-runners for such funds,
and the big names provide investors with a certain level of comfort. However, the investment safety and fair practices are far from a given.
The guidelines aim to provide some minimum ground rules for disclosures and governance practices.
While savvy HNIs need not be protected from market and credit risk, there is need for a framework to deter fraud and unfair trade practices and minimise conflicts of interest.
Mitigation of potential conflict and deterrence of fraud will be addressed through disclosures, incentive structures, reporting requirement and legal agreements between parties.
These points are to be explained in the information memorandum and agreement between the parties.
Also, with a clear demarcation amid different AIFs, Sebi may be able to provide some concessions to VC funds, SME funds, social venture funds, etc.
Other suggestions that aim to help protect investors are that all funds must be registered.
They must specify purpose, strategy and proposed size, determine time line and duration for winding up.
The fund distribution mechanism on winding down will also have to be mentioned.
The funds can be raised only through private placements made through information memorandum.
Also, a fund cannot invest in areas other than those specified by it, unless 75 per cent of investors agree to it.
Sameer Gupta, tax partner, Ernst and Young, says: "As of now, the minimum investment in such funds is Rs 500,000, and the proposed Rs 1 crore barrier is 20 times that amount. What was once also a retail product will slowly be only for HNIs.
"Also, with the product segregation and guidelines, these funds can now only invest in one area, making them riskier. There is no room for multi-strategy funds that help diversify risks.
"This, coupled with the higher investment required, makes these investments extremely high-risk. While this move is directionally and conceptually good, one of the main suggestions being given to Sebi is the need for more flexibility."