After several months of negotiations, private equity powerhouse Advent International has intensified its negotiations with UK telecom major BT to acquire its sizeable stake in Tech Mahindra, the IT company of the diversified Mahindra Group.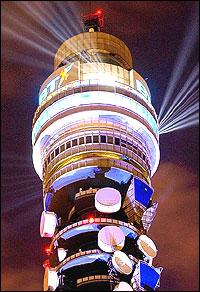 BT has been associated with Tech Mahindra since the latter's inception and contributes 40 per cent to the firm's revenue but it has been looking at divesting its stake. As on June 30, BT held 23.27 per cent stake, which equals 29.5 million equity shares.
Four independent sources aware of the developments said the process was started a while before when BT appointed Credit Suisse to look at potential suitors for its stake, following which several marquee private equity players were sounded out.
BT has publicly stated it would look at the sale of its shareholding in the company.
Last December, things started moving as Mahindra & Mahindra removed all hurdles when it acquired 5.5 per cent (6.9 million shares) stake from BT for Rs 450 crore (£63 million) at Rs 653.6 a share.
The exercise pushed Mahindra's stake closer to the majority mark and, in return, BT could sell to non-strategic "friendly" third-party investors like large private equity funds.
The extra cash also helped BT raise much-needed funds as it struggled with a huge pension deficit back home in the UK.
Sources in the know say Advent is currently conducting due diligence of the company and negotiating over the rights it wants to enjoy after its investment.
These sources also confirm that Advent appointed consulting firm Bain & Company to work on the deal.
When contacted, Advent International's India office said, "As a matter of principle, we do not comment on rumours or market speculation."
BT said, "Tech Mahindra is and will continue to be a key strategic supplier to BT. As we have said previously, we may however consider further share sales at some point in the future." An email to Tech Mahindra did not elicit any response.
The valuation of the deal could not be independently ascertained. Tech Mahindra's stock is currently trading at Rs 625.25 a share (Friday closing). At the current market price, BT's stake is worth Rs 1,844 crore (Rs 18.44 billion).
Even at this price, BT's likely exit will be at several multiples to what it had originally invested. According to Tech Mahindra's public offer prospectus, the average cost of acquisition of equity shares by BT was Rs 3.32/share.
For the 40 per cent stake in the joint venture, BT has provided Tech Mahindra with business well over $1 billion.
Recently, BT partially sold back its stake to Mahindra at a modest one per cent premium to the then prevailing share price.
However, according to some analysts, Advent may eventually have to shell out close to $500 million for buying out BT's stake, making that its biggest investment in an otherwise muted decade-long India focus.
Sources say Advent has been in talks with several other PE peers for a co-investment. First, it was in talks with Providence, a global fund that has a similar technology and telecom-focused investment thesis.
After that, Goldman Sachs was approached, as it already has investments in the Mahindra Group. Finally, it was the turn of Carlyle. But, discussions with all three fell through.
The earlier challenge, according to sources, was circumventing the 15 per cent open offer threshold, which is why a co-investment route was thought of.
But, the new Takeover Code would give Advent the extra leeway to go up to 25 per cent. However, even then, Advent may now partner with another fund, or one of its limited partners (LPs) to avoid writing a big cheque on a single investment.
Several large pension funds are Advent's LPs and many have been scouting for good investment opportunities in India. BT, too, is unlikely to divest less than 15 per cent of its stake at this juncture, if at all, to a strategic financial investor.
Technology analysts and investment bankers say Advent buying into Tech Mahindra makes strategic sense. "Advent likes the technology space, and especially the offshore players.
Besides, they have been looking for targets for some time. They had also looked at the Patni-iGate deal but it didn't work out for them. Besides, Advent is not looking only at Tech Mahindra, it is looking at the combined entity of Tech Mahindra and Mahindra Satyam," said a banker on condition of anonymity.
People within the industry also point out the BT stake sale will not impact its business with Tech Mahindra. BT contributes about 40 per cent to the firm's revenue. Analysts point out the work Tech Mahindra is doing for BT cannot be easily transferred to other vendors.
Last year, AT&T too had sold its 7.03 per cent stake in the company for Rs 560 crore (Rs 5.6 billion) to LIC and others. Despite the sale, AT&T continues to be the second-largest client for Tech Mahindra.