Companies that perform the best in a downturn are the ones that are able to adapt well to the 'state of affairs', Deloitte's Jim Moffatt tells Abhilasha Ojha.
Tom Peters' bestselling book, In Search of Excellence, focuses on eight parameters to measure the success of companies that are exceptional. How does Deloitte measure the success of companies?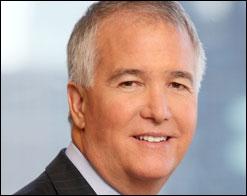 Interestingly, our report, Three Rules: The determinants of Exceptional Corporate Performance - released just last week - saw the participation of more than 24,000 companies globally, with a clear focus on just what makes companies exceptional, what makes some companies succeed compared to others.
In the making for four long years, this world-class research attempted at finding out what that secret sauce was, which drove companies to becoming exceptional. We thought of specifics for each performance category: Heartland (Miracle Worker), the gold medal winner, Werner (Long Runner), the silver medal winner, and PAM (Average Joe), one that was "eliminated in the qualifying rounds".
By comparing the very best with the very good, and both with the merely average, we shed light on two different types of exceptionalism. First, what does it take to separate oneself from the pack; that is, how do Miracle Workers and Long Runners separate themselves from Average Joes. Second, how do Miracle Workers - the very best - pull away from Long Runners - the very good?
We found a number of things that defined what made some companies win - some were particularly inquisitive; sometimes, while acquisitions were helpful, they could also prove disastrous; some companies had a history of innovation; CEOs of the respective companies could at times be instrumental in which way an organisation was headed. Our researchers stepped back and stopped looking at the tactics. Instead, they looked in terms of how companies approached a problem.
Besides these observations, we found out that strategies and tactics need to change depending on the environment and situations. Underneath all this, there are three rules (that make companies excel). The first is 'better before cheaper' with the premise being that companies, which perform well over a long period of time, have a distinct and differentiated value proposition.
Companies can't just differentiate themselves based on price. A US-based trucking company, for instance, had an approach in that it only focused on getting the most high quality drivers. It didn't invest in technology, warehouses and other things but focused on getting the best drivers.
The company paid them better, had loyalty programmes and actually went as far as to give scholarships to the children of the drivers. So, this company had a loyal set of drivers who were consistent in their work and achieved targets for their clients. So, getting to the valued proposition and having to compete on something other than just the price is critical.
Merck, a multi-billion dollar pharmaceutical company, for instance, did a couple of things in the 'better before cheaper' rule. It had evolved winning strategies, which had fueled the company's growth for almost a decade. But during the period of time, competitors also (had similar growth strategies).
When Merck started losing its position, it created a 'differentiator' and began expanding globally. The company had made investments in drugs but now it (additionally) started looking at a broader market. The company may not have been able to charge the same price in other markets but it still consolidated its position by its expansion plans.
Second, if you are looking at profitability, the focus should be on increasing the top-line revenue and not just the bottom-line. So, there's a need to look at the long-term performance. Cost reduction can be taken for investment in long term growth and performance.
For example, there's a small retail company, a grocery store called Family Dollar. It is not very big in terms of size (compared to the Walmarts of the world) but it is unique in that it focuses on intercity locations, on clientele that is on the lower end of the demographic, those who don't have the wherewithal to drive 30 miles to the retail chain or the financial wherewithal to buy in bulk.
So, while this particular store has limited money, has a higher cost model (perhaps, paying higher rent per sq ft for stores, too), the basket size they sell is smaller, the store is able to charge a "premium", which in turn drives higher profitability over time.
Cognizant, for example, has focused on quality and on clients. With an intense focus on clients, it also focused on its people, especially during the downturn. The company protected bonuses - and people - and as a result, with a stable work force, it has typically recorded growth of 30 per cent year on year.
The third rule, be focused on the top two rules and remember, there are no other rules.
Why is it that only some companies excel and many others don't?
I think companies find it hard to commit to a differentiated value proposition. There's a retail player in the US, which has been struggling for the past one year, which is now looking to reenergise itself by investing properly. So, to 'reinvest in differentiation' is critical.
The other common mistake, companies, which focus on short-term profitability. You need to be able to have the willingness to invest long - how you'll do that you will need to figure but you should. Merck's turnaround didn't happen overnight. It took the company roughly three-and-a-half years.
Once the companies reach the excellence 'milestone', how can they continue on the path of excellence, according to you?
There's a philosophy that I live by; companies have to stay in touch with customers. If you look at our report, most successful companies have always looked at their respective customers. We think about business transformation, we talk about 'who' and 'how' when companies create clear value differentiator and go on the path of excellence.
But after that, I find a lot of companies never focusing on getting clear on their customers. Some of the most successful companies have really understood the customers. That's why mere tactics don't work; companies need to understand the customer first and then they should think in terms of strategy (these could be innovation, R&D investments, mergers and acquisitions etc).
Companies have to consistently revisit their strategies, targets and goals. The minute they think they are performing well and have got it right, the reality will be that the competitors will be out there already. So, continuously look externally, see what's happening in the market place. The outlook should be typically for three to five years after which companies should go back and re-look - and reset - strategies.
Your area of specialisation has been to look at 'companies in crisis'. How can such companies turn challenges to advantage and actually make them the source of winning strategies?
In fact, that's part of the reason why I like doing turnaround work. I'll give you an example of this privately held client of ours in healthcare, which was struggling. This company had been an innovator in the industry but its once-winning strategies had gotten stale.
So, this company, which till recently was called the innovator in healthcare, was being viewed as stodgy. We told the company that the turnaround would take time and we focused on short-term and long-term goals.
We got profitability in line (our short-term goal) and in the long-term, we decided to create a path (for the company) for the future. We coached the management on how essential it was to reposition the company; we did this by making them understand that they had different sets of customers, the company needed to tailor its products according to different customers. There were other measures and changes taken into consideration.
See, I'm a baseball fan and this movie - on the game - called Field of Dreams, has a dialogue: 'You build the field, the players will come.' We adopted that philosophy and transformed the entire way the company functioned. It took three-and-a-half years for us to do this and this company is today on track, performing extremely well.
We talk about the companies and economy not doing well. Is there a chance that companies can actually use this shaky economy to their advantage? Is there a 'secret sauce' to use your own words?
Companies that perform the best in this downturn are the ones that are able to adapt well in the scenario. They have an opportunity to capture share because they are able to adapt to the market change. Deloitte, in the downturn, was able to build a $ 300 million university in education, in the middle of the downturn.
We did that because people are so important to what we do and the way we train our people. Though we were in the middle of the downturn, our strategy was to expand our presence... as we speak, we continue with our acquisitions too. Some of our best clients, which are companies par excellence, create value propositions in the downturn.
They know that they are getting a good return for the money that they are spending. You will find that some of the best-performing companies gain share during the down turn, they capture share.
That said, we have tough two-three years ahead. The situation in Europe has to settle down. Though a lot of companies are looking for growth in emerging markets, these are markets  that need to mature.
Photograph: Kind courtesy, Deloitte Consulting LLP