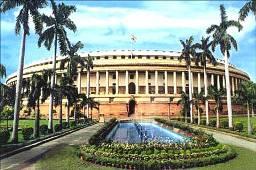 With inflation moderating in June over the previous month, the Finance Ministry said on Monday the decline is likely to continue with improvement in food supply situation.

"We are hopeful that this declining trend will continue," Minister of State for Finance Namo Narain Meena told reporters in New Delhi.

He said the South-west monsoon forecast by India Meteorological Department is still positive as deficiency in rain fall has come down in the last two weeks.

"Availability of food articles is expected to increase and this will address supply constraints," Meena added.

He said the decline in June inflation is due to decrease in prices of some non-food articles and fuel items year-on-year
basis.
The wholesale price index based inflation in June declined to 7.25 per cent from 7.55 per cent in the previous month.
State-owned oil marketing companies, which had raised petrol prices in May by a massive Rs 7.54 a litre, slashed rates by about Rs 4.5 a litre in two tranches in June.
In the manufactured items category, rate of price rise in cotton textile, rubber and plastic products, iron and machinery eased a little in year-on-year basis.
Monsoon, the lifeline of agriculture, had hit Kerala on June 5 but its progress throughout the country has been delayed impacting sowing of crops such as paddy and coarse cereals.
Meena has been assigned the additional responsibilities in the ministry after the then Finance Minister Pranab Mukherjee resigned to contest the Presidential poll.