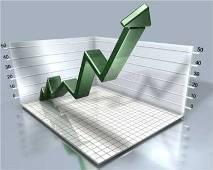 Notwithstanding the pick-up in the industrial production in August, the GDP growth is likely to remain below five per cent for the next two quarters due to weak agriculture and slowdown in demand, a report says.

Showing signs of turnaround, industrial production grew by 2.7 per cent in August, reversing the trend of contraction witnessed during the previous two months.

"GDP growth for the quarter ended September 2012 and December 2012 will be sub-5 per cent, as weak agriculture and the slowdown in external demand hamper growth," Morgan Stanley said in a research note.

The pick-up in industrial production in August has been largely factored in our GDP growth estimates and the country is likely to clock a GDP growth of 5.1 per cent this fiscal, the report added.

Morgan Stanley believes that the factors responsible for the weak GDP growth include poor agricultural growth, weak investment trend, sluggish domestic market growth outlook and weakness in the service sector.

Bank of America Merrill Lynch in a research note earlier this month had noted that lead indicators still point to six months of pain and it is not until the March quarter that growth is expected to recover to 6.5
per cent levels.
"We grow more confident of our call that while the worst is over, recovery will stretch for another six months," the BofA-ML report had said.
While reforms are a medium-term positive, immediate revival will surely depend on lending rate cuts, BofA-ML said.
Meanwhile, Inflation rose to its highest level in the fiscal at 7.81 per cent in September as prices of wheat, cereals and fuel and power soared, which may restrain RBI from cutting interest rates at its monetary policy later this month.
The RBI is scheduled to come out with the second quarter monetary policy review on October 30.
Planning Commission Deputy chairman Montek Singh Ahluwalia said on Monday the economy will turn the corner in the next six months as the deceleration of the past several quarters has been arrested.
The government has recently taken a number of reform initiatives like opening FDI to multi-brand to retail sector, aviation and broadcasting sector, hiking diesel prices, capping the number of subsidised LPG cylinders.
Moreover, the government has unleashed a second wave of reforms deciding to open the pension sector to foreign investment and raising the FDI cap in insurance to 49 per cent.