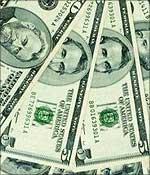 India has attracted investment worth $1.6 billion for projects in the fields of power, steel, construction and engineering special economic zones from Japanese companies.
Besides, deals worth $1 billion are also in advanced stages of negotiations with Japanese counterparts, sources in the visiting Assocham delegation, led by its pesident Sajjan Jindal, said on Wednesday.
The delegation is on a week-long visit to Japan as part of the Assocham efforts to promote special economic zones.
The biggest deal worth $1 billion was brokered by JSW Steel, company sources said.
The deal in the field of steel, power and heavy equipment will be formally inked in a couple of days, the sources said.
One of the Japanese partners of the deal is the Toshiba Group, a globally renowned conglomerate, the sources said while refusing to give names of other partners and details.
Raheja Developers, a real estate company owning the biggest engineering SEZ in India, also attracted deals worth $0.60 billion from Japanese firms, company sources said.
The sources, however, did not give details of the deal, saying formal agreements are yet to be signed.
Sources in other companies also said they are in advanced stages of negotiations for deals worth $1 billion.
Besides Jindal and Raheja, the delegation includes SEZ developers Sri City, Maharashtra Airport Development Company, Assam Company, Oil Field Warehouse and Services, AEZ Infratech, SKIL Infrastructure, JVL Agro Industries and Bengal Integrated Auto Industrial Park.
Earlier at conferences in the Japanese capital and nearby city Yokohama, Indian participants impressed upon Japanese representatives about the vast advantages provided by SEZs in India.
They tried to allay apprehensions about many aspects of these zones, including hassles related to land acquisition.
At a Tokyo conference, Japan-India Business Co-operation Committee chairman Yoshihiro Watanabe expressed concern that land acquisition in India can take a long time.
L B Singhal, director general of the Export Promotion Council of export-oriented units and SEZs, said land has been acquired in 568 SEZs that have been approved in India.
Of this, 315 zones have been notified also, Singhal said. "Notified means that after acquisition of land, the developers have completed all formalities required to make these SEZs operational and they are on the verge of starting their operations," he said.