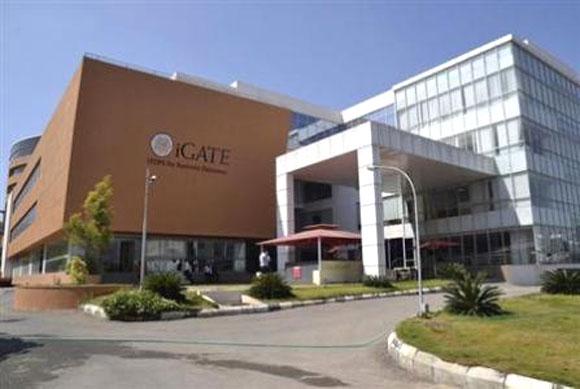 US-based outsourcing services firm iGate on Monday unveiled a new identity saying that the logo has been designed to showcase a refreshed vision, mission and core values.
The firm has been reorganising its structure and analysing client accounts to enhance cost efficiency and scale operations.
"iGate recently regrouped its business units based on industry verticals and also increased its hiring rate over the last two quarters," the firm said in a statement.
In March 2014, it announced a debt refinancing programme providing for substantial interest cost savings over time.
Unveiling the new brand logo, iGate President and CEO Ashok Vemuri said: "We have been making changes in the organisation to be closely aligned with renewed expectations of our clients and employees.
The new logo captures iGate's positioning appropriately underscored by the tenets of speed, agility and imagination, he added.
For January-March quarter, the New Jersey-headquartered firm's net profit fell by 9 per cent at $ 31.6 million from $ 34.8 million in the year-ago period. iGate follows January-December as fiscal year.
iGate, however, posted a 10 per cent growth in income at $ 302.2 million in the reported period, against $ 274.9 million in the January-March 2013 quarter helped by growth in North America and Europe.
Margins of the NASDAQ-listed firm may face pressure in the April-June quarter as it plans to complete rationalisation of its strategic client base, continue its hiring activities and carry out the scheduled wage hikes.
The firm is in the process of weaning away non-strategic clients. During the first quarter this fiscal, iGate closed down 16 such accounts.
In a concall last month with reporters following the January-March results, Vemuri said: "We have completed about 80 per cent of tail programme management and the rest will be achieved as we go forward."