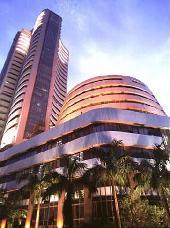 Markets ended lower this Monday on concerns over global growth recovery after negative cues from US and China, world's two biggest economies.

In US, automatic spending cuts were triggered on Friday as lawmakers failed to agree on a resolution to prevent them, while China's manufacturing growth cooled in February to a four-month

low.

The Bombay Stock Exchange's Sensex fell 41 points to provisionally end at 18,877 while the National Stock Exchange's Nifty dropped 21 points to close at 5,698.