Country's largest software firm Tata Consultancy Services on Friday said it has settled a law suit filed by former employees alleging violation of the rights of its non-US citizen workers in the US for a payment of $29.75 million, without admitting any wrong doing.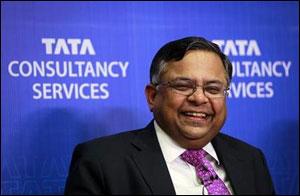 "TCS has filed a settlement with the Court, in a Class Action Law Suit pending in US District Court, California, for approval of the Court.
"This settlement involves the payment of, in all inclusive, settlement amount of USD 29.75 million by TCS. The settlement is made without admitting any wrong doing by TCS," the IT major said in a filing to the Bombay Stock Exchange.
The settlement is subject to fairness review and approval by the court and settlement will not become effective until and unless approval by the court is given, it added.
"TCS believes that it has always acted appropriately notwithstanding the allegations in the case," it said.
The company has admitted no wrong doing and none has been found by the court. It agreed to settle this matter to eliminate any ongoing distraction to its associates and the management.
The lawsuit was filed in 2006 by two of TCS' former employees, Gopi Vedachalam and Kangana Beri.
The lawsuit alleged that the company unjustly enriched itself by requiring all of its non-US citizen employees to endorse and sign over their federal and state tax refund cheques, among others.