In 1983, when India won the cricket World Cup for the first time under the captaincy of Kapil Dev, Pranab Mukherjee was the finance minister in the central government led by Indira Gandhi.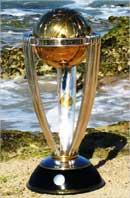 He had mooted a proposal, which was accepted by the Union Cabinet, that the prize money given to the World Cup winning Indian team should be exempt from taxes, as a gesture of goodwill and as a way of thanking the cricketers on behalf of a grateful nation.
Today, 28 years later, Mukherjee is again the finance minister of the country. And the Indian cricket team has again won the cricket World Cup.
It is learnt that after the Cabinet officially congratulates the Indian Cricket team, the finance minister would propose that the prize money for the Indian team should be exempt from taxes.
The proposal is likely to come up in the Cabinet meeting on Wednesday. While the amount of money announced by the Board of Cricket Control of India as a reward would also come under the purview of tax exemption, as well as the money announced by state governments, the amounts given by private companies are not likely to be exempted.
The prize money has increased by 60 times from 1983. The freefall of goodies from state governments in the form of cash, plots, houses etc is still coming in with each state pampering its own players along with the cash-rich BCCI, which has announced awards to the tune of Rs 1 crore for each player, to the supporting staff as well as the national selectors.
While the Railways has announced free lifetime travel in AC first class for the players of the team, Kingfisher Airlines has announced free lifetime travel for the members of the team. More such goodies are on the cards in the days ahead.
There are not likely to be any objections to Mukherjee's proposal for tax exemption for the Indian team players, who are being feted and honoured all over the country by a nation which has found a national issue to rejoice over after a long time. So much so that the Gandhi family, despite being beleaguered by scams and scandals, decided to soak in the World Cup euphoria and use the opportunity to reconnect with the aam aadmi.