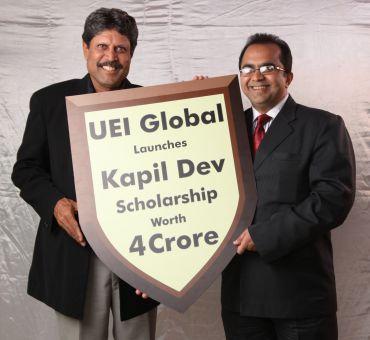 What
: Scholarships worth Rs 4 crore to students aspiring to build a career in the service sector under the newly launched 'Kapil Dev Scholarship Program' from UEI Global.
Kapil Dev is UEI Global's new brand ambassador.
Who is eligible
:
The scholarships will be offered on the basis of the performance in an entrance examination scheduled sometime this academic year.
For further information, contact UEI Global through their website: www.uei-global.com or call: 022-44151515.