Even as uncertainty looms over the ownership of Haldia Petrochemicals Ltd (HPL), the management of eastern India's largest petrochemicals company is now on the lookout for equity partners for its eight downstream projects.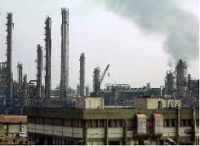 For this, the city-headquartered HPL is already in final stages of discussions with a leading rubber producer from Europe, besides two more Western technology providers.

According to sources, HPL also held initial level of talks with international agencies like the Abu Dhabi Investment Authority and Kuwait Investment Authority early this month. Earlier, Maharatna major GAIL too had shown interest in partnering the petrochemical major for one of these projects.

Late last year, The Chatterjee Group (TCG), a major stakeholder in 1985-incorporated HPL, had announced a roughly Rs 4,000-crore (Rs 40 billion) investment plan in eight different projects over a period of three to three-and-a-half years.

It included butine-1, ethylene propylene diene monomer, styrene-butadiene rubber and maleic anhydride, according to TCG chairman Purnendu Chatterjee.

These projects would be critical for the firm, which is going through tough financial patch. Going by an official source close to the development, TCG is even likely to report to the Board for Industrial and Financial Reconstruction as a potentially sick company by the end of this financial year (next month).

Against a peak networth of Rs 2,844 crore (Rs 28.44 billion), West Bengal's showpiece industrial project has accumulated losses of more than Rs 800 crore (Rs 8 billion) till December last year.

TCG managing director Partha Bhattacharyya confirms that the firm is scouting for equity partners.

"We are in talks with a leading European rubber producer
for the conversion project of butadiene to rubber. We are in talks with other players, too, for some other projects," he reveals. "These projects would be in the form of separate subsidiaries or special purpose vehicles."
Among the two initial projects it is looking for international partners are butiene-1 project, which requires an investment of Rs 200 crore (Rs 2 billion), and a synthetic rubber manufacturing plant, which may need close to Rs 1,000 crore (Rs 10 billion).
Bhattacharyya won't comment on the financial situation, but says things would be better during the (ongoing) fourth quarter. The board had yet to discuss a plan to bring equity partners.
However, in a major development on the battle for majority stakes between the promoters -- the state government and TCG, the West Bengal Industrial Development Corporation (WBIDC) last week sent back a cheque by TCG for Rs 17 crore (Rs 170 million).
Reason: it cited an agreement of March 2002 based on which the state had to sell 155 million shares to the group. If WBIDC had accepted the cheque, it would have stamped TCG's dominance in HPL.
Last year, the Supreme Court dismissed a TCG petition against a decision of the Calcutta High Court. The Group had challenged a high court verdict that set aside a Company Law Board directive asking the state government to exit the project by selling its stake to TCG.
However, the apex court verdict did not specify on the shareholding pattern.
The state is looking to auction the controversial stake. Commerce minister Partha Chatterjee has shown keenness to take the auction route, though he says TCG will get priority if the firm is ready to pay according to the new valuation.
Players like Reliance and Indian Oil Corporation, besides prospective equity partners with whom the firm is in talks, may enter the fray in case of an auction.