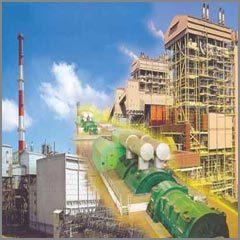 The government has given more time to as many as 14 special economic zone developers, including Cognizant Technology Solutions and Parsvnath SEZ Ltd, to execute their projects.

At a recent meeting, the Board of Approval headed by Commerce Secretary S R Rao, also allowed three SEZ developers to surrender their project.

The BoA is a 19-member inter- ministerial body that deals with SEZs and the issues related to them.

The minutes of the meeting held on March 15 said that the developers surrendering their projects have to obtain a certificate from the respective Development Commissioners that "the developer has not availed or has refunded all the tax/duty benefits under the SEZ Act/Rules. . .".

The government has denotified the zone of Welspun Anjar, which had planned a textiles SEZ in Gujarat. The other two which have surrendered their projects are Best on Health Ltd and Maharashtra Industrial Development Corporation, the minutes said.

It added that the denotification proposal of L&T Chennai Projects "has been withdrawn by the developer".

Further, the other developers, which have sought more time to implement their projects, include Gujarat Industrial Development
Corporation, Cochin Port Trust and Hyderabad Metropolitan Development Authority.
The board has given one more year to Parsvnath SEZ for setting up of sector specific SEZ for Biotech in Andhra Pradesh.
"The Board after deliberations extended the validity of the formal approval for one year up to 21st August, 2013, subject to condition that the developer should start construction within this period," it said.
Parsvnath's project was notified on December 20, 2011.
The developer had been granted two extensions, the validity of which was up to August 2012.
Besides, the BoA has given formal approval to UP Electronics Corporation Ltd to set up IT SEZ in Lucknow, which would come up over an area of 40 hectares.
SEZs have emerged as major route for attracting investments and increasing exports. So far, 166 zones are operational. SEZs contributed about 30 per cent to the country's overall exports.
Exports from these tax-free enclaves increased by over 35 per cent year-on-year to Rs 3.53 lakh crore (Rs 3.53 trillion) during April-December 2012 period.
SEZ units are eligible for 100 per cent tax exemption for first five years and 50 per cent for the next five.
The developers of the zones also avail 100 per cent income tax exemption for 10 years.