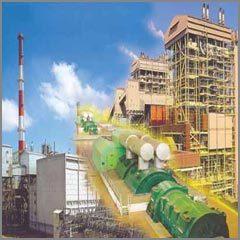 Reflecting lack of enthusiasm for special economic zones, 16 developers including Cognizant Technology Solutions and Parsvnath SEZ have sought more time from the government for implementing their projects.

Besides, four developers, including L&T Chennai Projects and Welspun Anjar, have approached the Commerce Ministry to surrender their IT and textile zones respectively.

"These proposals will be taken up by the Board of Approval headed by Commerce Secretary S R Rao on March 15," an official said.

L&T Chennai Projects Pvt Ltd, has requested for de-notification of the SEZ on the grounds of global recession in IT/ITES sector, general slowdown in macroeconomic scenario and introduction of minimum alternate tax and dividend distribution tax, the official said.

The other developers, which have sought more time to implement their projects, include Gujarat Industrial Development Corporation, Cochin Port Trust and Hyderabad Metropolitan Development Authority.

Parsvnath's project for setting up of Biotech SEZ in Andhra Pradesh was notified on December 20, 2011.

The developer has been granted two extensions, the validity of which was up to August 2012.

It
has sought for further extension on the ground that the state government had changed the location earlier allotted to them which needed the approval of Commerce department.
BoA is a 19-member inter-ministerial body that deals with special economic zones related matters.
According to an industry expert, uncertainty over tax exemptions to new SEZs has also led to declining interest in these tax-free enclaves.
Investors are very apprehensive about the new draft Direct Taxes Code, he added.
According to the revised DTC draft, which will replace the Income Tax Act of 1961, tax exemptions for SEZs will be confined to the existing units.
SEZs have emerged as major route for attracting investments and increasing exports. So far, 166 zones are operational.
SEZs contributed about 30 per cent to the country's overall exports.
Exports from these tax-free enclaves increased by over 35 per cent year-on-year to Rs 3.53 lakh crore during April-December 2012 period.
SEZ units are eligible for 100 per cent tax exemption for first five years and 50 per cent for the next five.
The developers of the zones also avail 100 per cent income tax exemption for 10 years.