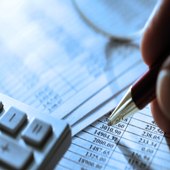 Kishore Biyani's Future Group, which runs the country's largest listed retailer Pantaloon Retail, plans to divest stakes in non-core businesses in the next six to 12 months, said a key executive of the group.

The group has already undertaken the valuation of its businesses such as insurance, financial services, logistics, media and textile mills, where it plans to sell stakes. The total valuation is Rs 4,500-5,000 crore (Rs 45-50 billion), the executive said.

"Even if we divest in insurance and financial services, that would garner a big chunk as the group's stake in these ventures are worth Rs 2,000 crore (Rs 20 billion) to Rs 2,500 crore (Rs 25 billion)," the executive added.

The group is in talks with a clutch of global private equity giants such as KKR and JP Morgan to sell its stake in its financial services arm Future Capital, which offers financial services to consumers and wholesale businesses, according to reports.

The Future Group has a joint venture with Italy's Generali for life and non-life ventures, where the former holds 74 per cent.

Kishore Biyani, who is the group CEO, said: "As we start divesting our stake in non-retail businesses, we can easily bring down the debt levels to Rs 1,500 crore (Rs 15 billion). After that, we can look for inorganic growth."

Recently, analysts tracking the company said Pantaloon could find it difficult to manage its total debt of around Rs 4,200 crore (Rs 42 billion) and a debt-equity ratio of 1.3:1, which was not seen among its peers in the sector.

Pantaloon's performance in the fourth quarter of 2010-11 was below analysts' expectations.

Pantaloon's financial year runs from July 1 to June 30.

Analysts said the rise in interest charges by 27 per cent and higher tax charges
were the main areas of concern.
However, executives in the group said retail majors in the world had a debt-equity ratio of around 1.3:1 and Pantaloon was not one of case.
Pantaloon posted a consolidated turnover of Rs 12,211 crore (Rs 122.11 billion) for the financial year 2010-11 and net profit went up to Rs 144.55 crore (Rs 1.44 billion) from Rs 73.21 crore (Rs 732.1 million) in the previous year.
When asked about analysts' view that he could find it difficult to sell stake in group companies due to economic slowdown, the executive said: "We are in talks with a number of interested parties to find investors and partners for these businesses. We are in the process of identifying the best party for each of the businesses," he said.
Future Group's peers say the group could find it challenging to execute is plans. "It is certainly not easy. Markets are bad and liquidity is tight.
"But they do not have an option but to keep on trying," said a chief executive of national retail chain, who did not want to be named.
About prolonged delays in selling stakes in retail and other ventures and raising funds, the company executive said: "There are regulatory issues.
"Insurance has a foreign direct investment cap of 26 per cent. Talks are on to sell stake in financial services companies. If FDI opens up, we can look strategic partnerships and raising equity in our retail ventures," he said.
He said the cashflows from the operations were adequate to meet the company's plans.
"We plan to add 2.5 million square feet to 3 million square feet every year and we are sticking to that. Our capital expenditure is around Rs 300 crore (Rs 3 billion) every year and that can be funded through internal accruals," the executive said.
Pantaloon Retail's stock ended the day at Rs 275, nearly 5.2 per cent down from Friday's close.