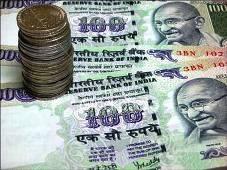 Indian companies raised Rs 2,375 crore (Rs 23.75 billion) through rights issue in 2011-12 -- lowest in eight years -- because of dismal market conditions, says Prime Database.

The report said it was a plunge of 75 per cent, compared to Rs 9,594 crore (Rs 95.94 billion) mopped-up in the 2010-11 fiscal.

This was the lowest amount raised by Indian companies through rights issue since 2004-05, when it stood at Rs 1,006 crore (Rs 10.06 billion); 2007-08 had seen record Rs 32,519 crore (Rs 325.19 billion) funds mobilised via this mode.

"Dismal market conditions through the year, compounded by firms raising monies through alternative routes like QIP and the preferential issue, were the main reasons for the poor utilisation of the rights route," Prime Database noted.

In terms of the number of rights issues, the fiscal saw only 16 companies adopt the route to raise funds, 33 per cent lower than the previous fiscal, which saw 24 issues.

The largest rights issue during 2011-12 was by Bajaj Hindusthan (Rs 1,644 crore or Rs 16.44 billion), followed by JK Paper (Rs 246 crore or Rs 2.46 billion) and Gayatri Projects (Rs 144 crore or Rs 1.44 billion).

Significantly, nearly 69 per cent of the mobilisation, at Rs 1,644 crore (Rs 16.44 billion),
was done by the sugar sector.
"The manufacturing and services sector preferred increasingly to use the QIP and the preferential issues," it added.
The new fiscal (2012-13) promises some action on the rights front.
According to the report, there are as many as 26 companies which have already applied for or have obtained market regulator Securities and Exchange Board of India's approval for raising Rs 7,775 crore (Rs 77.75 billion).
Some of the major firms include Network18 Media & Investments (Rs 2,700 crore or Rs 27 billion), State Bank of Travancore (Rs 500 crore or Rs 5 billion), Bhushan Steel (Rs 474 crore or Rs 4.74 billion), Advanta India (Rs 200 crore or Rs 2 billion), Gammon Infrastructure Projects (Rs 200 crore or Rs 2 billion), Sun Pharma Advanced Research (Rs 200 crore or Rs 2 billion), Hinduja Foundries (Rs 125 crore or Rs 1.25 billion) and EIH Associated Hotels (Rs 110 crore or Rs 1.1 billion).
In addition, there are at least another 28 companies, who have in the last six months announced their plans to tap the rights market and may firm up their plans in the near future.
The flotation plans of all these companies are, of course, subject to a stable, if not a buoyant, secondary market.