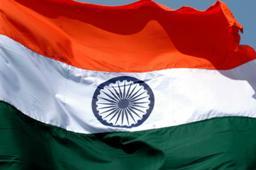 Vowing to get manufacturing and economy out of the downturn, Finance Minister P Chidambaram said on Tuesday key infrastructure projects facing delays have been identified and will be cleared in the next few weeks.

However, he admitted that there was no quick-fixes to economic problems and the government is working to stabilise the economy which may take time.

"Manufacturing is not picking up because demand is sluggish. Demand for cars, two-wheelers, white goods is sluggish. Consumer non-durables, the growth is over 12 per cent. It is the consumer durable which is sluggish and in negative growth," he told PTI in an interview in New Delhi.

He said manufacturing capacity is there but sentiments must change for buying durable goods.

"That is one part of manufacturing. The other part of manufacturing is the core sectors -- steel, iron ore, coal, power, minerals.

"Manufacturing must grow there also.

"Output must increase. We must produce more coal, more iron ore, more steel, more aluminium.

"That will happen as the upturn takes place," he said.

For example, the minister said, coal production has improved while iron ore which is caught in a number of litigations will hopefully clear with Supreme Court hearing the case.

"But many other core industries, the projects are stalled which is why we have now identified the projects which are stalled and we are trying to remove these bottlenecks and things will begin to move.

"I think work is at pace. A special cell has been constituted.

"The Cabinet Secretariat is looking at the projects that can be cleared in next few week.

If they require a decision by the Cabinet Committee on Investment, we will bring it.

Once the core sector production goes up, you will find the industrial sector moves up and manufacturing also moves up," he said.

Chidambaram said the Indian economy was taking time to return to high growth trajectory because of the problems in the western economies.

"The upturn (in global economy) that is expected has not taken place. At the same time there is no spiralling down either.

"I think our economy is getting stabilised.

"There are some weaknesses . . .

There are signs that we are moving towards a more stable period. It will take time," he said.

The minister said the upturn will not happen quickly.

"It is a slow climb.

"The correct approach is to keep the focus on long term.

"There are no quick fixes. Take measures for long term and while these measures get implemented, the medium and short term will be addressed," he said.

The government in recent weeks taken a number of decisions like hiking gas prices, setting up of coal regulator and allowing power producers to import coal to meet shortage.

"The last few weeks we have taken a number of measures keeping the long term in mind.


"They will yield result on the long term, but as they yield result in long term the medium and short term problems will be addressed.
"There will be many more decisions in July," Chidambaram said.
He said the Union Cabinet will decide on raising FDI caps in different sectors in the second or third week of this month.
"Papers will have to come from the Ministry of Railway, from the Ministry of Coal, Ministry of Mines, from Planning Commission, from the Ministry of Petroleum, Ministry of Fertilisers.
"So hopefully many of these papers will come in July and we will take decisions on them," Chidambaram said.
The government, the Minister said, has been successful in containing fiscal deficit, increasing revenue collection and promoting savings.
Chidambaram said the fiscal deficit target of 4.8 per cent of gross domestic product would be met in the current fiscal. In 2012-13 fiscal the government had contained the fiscal deficit at 4.9 per cent, much lower than the budgeted 5.2 per cent.
"It might appear to be a small step from 4.9 to 4.8 per cent, but to achieve 4.8 per cent we have to very very watchful and I am confident this year also we will achieve the fiscal deficit target of 4.8 per cent," he said.
On steps being taken to boost exports, he said Commerce Minister Anand Sharma has held one round of meeting with industries last week and would be meeting this week to explore how outward shipments can be increased.
"I think they are now looking at sectorally to see which are the sector in which we can quick rise in exports.
"I think they are looking at engineering, looking at gems and jewellery.
"So I think he will take the decisions and then perhaps speak to the media," he said.
To a question whether decisions like hiking price of natural gas could result in unpopular effects like rise in electricity tariff and prices, Chidambaram said, "We are not taking these decisions to make ourselves more popular or less popular.
"These are decisions which have to be taken in order to stabilise economy. "We are in a very difficult global situation where every country has to make the necessary adjustments to deal with the impact of what is happening in the rest of the world."
He conceded that if some price corrections are made on some commodities or inputs, it will have an impact on the prices of downstream products and services.
The Minister cited the example of the hike in MSP of paddy and said it would certainly have an impact on the price of rice.
"If for some reasons some sections cannot afford that price, then the government has to subsidise that.
"So I don't think you can look at decisions as decisions that are no impact on other aspects of economy.
"Every decision will an impact," he said.
Asked if the government will subsidise gas to power and fertiliser units on account of the decision to hike natural gas price, Chidambaram said currently only price for gas producers has been fixed and there was still time to fix the input price for user industries.