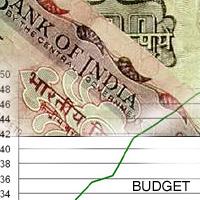 Finance Minister P Chidambaram said on Tuesday general elections are 15 months away and the Budget to be presented next month will be 'responsible'.

Addressing global investors, on the fourth leg of his overseas roadshows that began last week, he said the government will implement many of the decisions and changes in the run-up to the polls.

Chidambaram said during the meeting the investors expressed reservations over political stability and capacity of the government to take reforms forward.

They pointed out that elections are due in 2014 and 'will be falter in the run-up to the elections'.

"I assured them that the polls are 15 months away and that the Budget that will be presented in February will be a responsible Budget, that we will implement many of the decisions and changes in the run-up
to the polls," he told reporters after the meeting.
Chidambaram said there is no reason for the investors to doubt that "in the run-up to the polls we will be anything but responsible".
Chidambaram said if one went by the number of people attending the conferences and questions they asked, it clearly showed there was enormous interest in and goodwill for India.
Both in Frankfurt and London, the investors want India to recapture what it achieved between 2004 and 2009.
"I sincerely hope that these roadshows have helped to answer their questions, clarified their doubts and stimulate interest in India," he said.
Asked whether Vodafone tax controversy figured during the investor meeting, he said Vodafone figured only peripherally. "They were more concerned about fiscal consolidation, policy to address structural issues and stalled projects and how we are going to remove these roadblocks and get them started," he said.