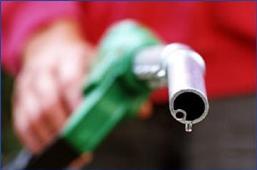 Brent crude oil traded near three-month highs around $113 per barrel on Monday, buoyed by economic optimism and ahead of a US Federal Reserve meeting and employment data that should show more signs of recovery in the world's biggest oil consumer.

The Federal Reserve, whose policy-setting Federal Open Market Committee concludes a two-day meeting on Wednesday, has said it expects to keep short-term interest rates exceptionally low to help support the economy.

Friday's U.S. non-farm payroll figures are likely to show the jobless rate unchanged in January and that the US economy created 155,000 jobs, according to economists polled by Reuters.

Manufacturing output in China and the United States is rising at its quickest pace in about two years while German business morale improved for a third straight month in January, fuelling expectations of higher oil demand.

"An improving economic outlook and rising stock markets are supporting oil markets," said Carsten Fritsch, senior oil analyst at Commerzbank in Frankfurt.

"We have seen some profit-taking from last week's highs but price dips are seen as buying opportunities at the moment."

Brent crude futures for March slipped 20 cents to $113.08 per barrel by 0940 GMT. The contract hit a three-month high of $113.84 on Friday.

US light crude oil was up 10 cents at $95.98 after seven straight weekly gains - the longest such streak since early 2009.

The market awaited US fourth-quarter GDP data on Wednesday.

"With the Fed not likely to make any big changes this week, US GDP and jobs will be big for equities and commodities this week," Jason Schenker, president of Texas-based Prestige Economics, said in a note.

"The general story remains one of modestly positive growth moving forward. If markets pull back on bad data, it would likely be temporary, since autos, housing, and construction are poised for positive gains this year."

Oil prices are drawing some support from supply worries stemming from tensions in the Middle East, principally from a standoff between Iran and the West over the Islamic Republic's nuclear programme, which Washington and its allies say aims to produce an atomic bomb but Tehran says is entirely peaceful.

The West has imposed strict sanctions on Iran that have halved its oil exports to around 1 million barrels per day.

Talks between Iran, the UN Security Council and major powers next month could help ease those tensions, analysts say.

"It is a positive development that could potentially reduce the risk premium since both parties are willing to negotiate," said VTB Capital oil strategist Andrey Kryuchenkov.

"Talks will be far from easy and it is unlikely we shall see an immediate lift to the oil embargo, but war mongering rhetoric could still decline," Kryuchenkov added.

A senior Iranian official was quoted as saying on Saturday that Iran would consider any attack on Syria an attack on itself, in one of Tehran's most assertive defences of its ally.

Iran, a member of OPEC, is a key supporter of Syrian President Bashar al-Assad who is fighting a near two-year-long revolt.
(Additional reporting by Jessica Jaganathan in Singapore; editing by Jason Neely)