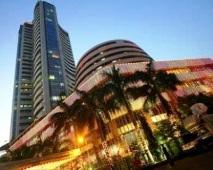 Country's premiere bourse Bombay Stock Exchange has said it will suspend trading in securities of nine companies for their failure to comply with various provisions of the listing agreement.

These companies will be barred from trading with effect from April 30, this year.

The nine companies facing suspension are -- GCV Services, Indo-Pacific Software & Entertainment, IOL Netcom, Jai Mata Glass, Mahaan Foods Ltd, Midfield Industries, Priyadarshini Spinning Mills, Regency Trust and Suraj Industries.

These firms have not fulfilled the BSE requirements for continuous listing till the quarter ended December 2012, BSE has said in a statement.

"Trading in securities of these 9 Companies will be suspended with effect from Tuesday, April 30, 2013 (being 15 trading days from issue of notice); on account of non-
compliance with the provisions of the Listing Agreement," it said.
As per the stock exchange, if the companies comply with listing norms on or before April 18, 2013, trading in their securities would be suspended for five days up to May 7.
However, if they fail to do so, the suspension would continue till such time the company complies with the procedure laid for revoking suspension, it added.
". . . suspension of trading in securities of a company will be revoked only if the company has complied with all the provisions of the Listing Agreement up to the latest quarter for which the compliances are required," BSE said.