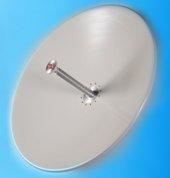 Television viewers across the country were in for a surprise on Wednesday, as key channels blacked out ads, following a spat with the Advertising Agencies Association of India, the apex body governing ad agencies in the country.

The issue isn't new.

This time, the trigger was a series of tax notices to broadcasters such as STAR Group and Zee Network.

The notices from the income tax authorities demanded the media owners concerned pay tax deducted at source on the 15 per cent commission paid to ad agencies as remuneration.

What angered the channels was the fact that the commission wasn't actually paid; it is deducted by the ad agency from the client payments.

Agencies then pay this net amount to broadcasters for running the client's ads on their channels.

However, the case is a little different on paper. Broadcasters issue an invoice not for the net amount paid to them but the gross amount (the original amount paid by the client to the ad agency).

The ad agency's remuneration is shown as a deduction on this bill.

Broadcasters want to do away with the practice of gross billings, as income tax authorities seem to be holding them responsible for payment of TDS on agency commission.

As a resolution, broadcasters have proposed net billing. However, agencies are opposed to this.

They claim all discussions
and consequent contracts and paperwork are carried out on the basis of gross rates.
On condition of anonymity, an ad agency chief said, "Gross rates are to the ad industry what prime lending rates are to the banking industry. You cannot do away with it overnight."
But broadcasters remain adamant.
Uday Shankar, chief executive officer, STAR India, says, "We are losing money, as most of us have stopped ads because agencies are not agreeing to net bills."
Another senior executive from a large media house said, "It doesn't make sense to pay tax on something we don't even earn. This is not fair."
Estimates peg the annual TDS at about Rs 600 crore (Rs 6 billion), 33 per cent of the trade discount or commission granted to agencies.
The annual trade discount is Rs 1,800 crore (Rs 18 billion), 15 per cent of India's Rs 12,000-crore TV advertising industry.
Besides STAR group channels and Zee TV, TV18 and Sony have also stopped television commercials beginning today, taking a hit of about Rs 40-50 crore (Rs 400-500 million) a day on the revenue front.
However, the broadcast of the Indian Premier League on SET MAX and Sony Six have been exempt.
In recent, the Indian Broadcasting Foundation, AAAI and the Indian Society of Advertisers have held a series of meetings to resolve issues related to gross and net billings.
A resolution, people in the know said, was likely to be found soon.