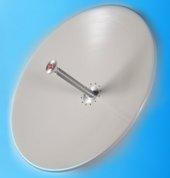 As the deadline for the second phase of digitisation approached today, multi-system operators have switched off the analogue cable TV signals in most cities except the the notified ones in Gujarat and Karnataka where the high courts have given interim relief.

Manjit Singh, president of the Indian Broadcasting Foundation, and chief executive officer of Multi Screen Media, said all the foundation's members had been instructed to cut off the analogue signals.

"All IBF members have cut off the analogue signals in the (38) cities falling under phase-II. Only cities where the high courts have given a stay order are left."

The government-mandated digitisation programme calls for a complete switchover from analogue cable to the digital addressable system in a phased manner.

The Gujarat High Court had earlier given an interim relief till April 8 to four cities -- Ahmedabad, Rajkot, Surat and Vadodara -- while the Karnataka High Court stayed digitisation in Bangalore and Mysore till April 5.

As per local cable operators from the remaining 32 cities, analogue signals were either switched off completely or
went on and off in some parts.
Operators in cities like Pune, Lucknow, Patna, Indore and Jaipur confirmed that analogue signals had been switched off in their areas.
According to the latest information and broadcasting ministry data (March 20), of the 16 million required set-top boxes, around 11.2 million have already been installed.
Five cities have achieved 100 per cent digitisation--Chandigarh, Ludhiana, Amritsar, Allahabad and Hyderabad.
Eight cities -- Jodhpur, Thane, Aurangabad, Jaipur, Pune, Faridabad, Nashik and Ghaziabad -- have achieved over 75 per cent digitisation, while 23 have achieved over 50 per cent digitisation.
Sources in the ministry said they might allow analogue signals in a few cities, but not for long.
The data, which is available on the ministry's website, indicate less than seven per cent digitisation has been achieved in Vishakapatnam, while in Srinagar and Coimbatore, it is at 18 and 22 per cent, respectively.
Meanwhile, Uttar Pradesh chief minister Akhilesh Yadav has written a letter to the I&B minister Manish Tewari, requesting an extension of six months.
Seven cities in the state -- Agra, Allahabad, Ghaziabad, Kanpur, Lucknow, Meerut, and Varanasi -- are under phase-II.