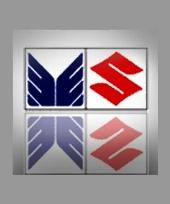 Maruti Suzuki said on Thursday it will be adding around 1,900 employees to its workforce this year, out of which around 900 will be for engineering and management divisions.

"We have already hired around 200 employees so far this fiscal and the plan is to hire 900 personnel on the engineering and management side apart from around 1,000 technicians on the shop-floor, taking the total hiring to around 1,900 this year," Maruti Suzuki chief operating officer (administration) SY Siddiqui said in New Delhi.

Announcing the second automotive HR conclave being organised by industry body SIAM here on June 14-15, Siddiqui said the company would launch a web-based training academy with an investment of Rs 25 crore (Rs 250 million) by October.

The academy will link the company
with its dealers, suppliers, and Suzuki group entities in the country, he said.
"The main advantage of the academy is that 75 percent of the training will be provided from the location itself," he said, adding that the training will comprise functional and technical modes, soft skills and customised training.
The initial investment will be Rs 25 crore (Rs 250 million) in the first phase, which may go up to Rs 35 crore during expansion.
On the upcoming Gujarat plant, which will be the third plant for the car major after the Gurgaon and Manesar plants in Haryana, Siddiqui said the company will hire around 1,600 employees for the 250,000 per annum new facility being set up at an investment of Rs 4,000 crore (Rs 40 billion).
The current headcount in Maruti stands at around 9,350, including the 200 employees it hired since the beginning of this fiscal.