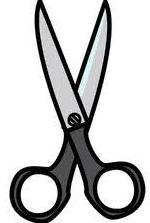 After putting in place a fast-track mechanism to address complaints as well as a system to monitor misleading print and television advertisements, the Advertising Standards Council of India will now suspend ads that are not in the interest of the public.

This suspension will be for those ads pending investigation by the regulatory body.

While the move has been welcomed by the ad industry as well as consumer activists, many still complain that advertisers do not take ASCI rulings seriously, and instead choose to move court to seek relief or press charges against a rival for an offending ad.

Bejon Misra, a consumer rights activist, who is also on the Consumer Complaints Council of ASCI, the core group that decides the fate of an ad when a complaint is received, says that while the CCC is thorough in its investigation meeting twice a month, advertisers often opt not to follow the CCC order when a complaint is upheld.

ASCI can enforce its code in television thanks to the legal backstop available to it due to its inclusion in the Cable and Television Act.

The body, however, cannot enforce its code in print, outdoor or digital media.

Print constitutes nearly 42 per cent of the Rs 30,000 crore worth of advertising that happens in India.

Television follows next with about 40 per cent, while internet advertising stands at eight per cent, outdoor at six per cent, radio at three per cent and cinema advertising at one per cent.

Arvind Sharma, chairman of ASCI and also chairman of the Indian sub-continent
at ad agency Leo Burnett, says the body has been talking to the Press Council of India to convince the latter to include its code within its guidelines.
"This will then give us some semblance of support as far as reining in violations in print goes," he adds.
Between April 2012 and March 2013, ASCI upheld almost 70 per cent of the 502 ads that were complained against.
These violations were mostly in print and television.
Digital advertising is another area where the regulatory body is now devoting its attention in an effort to rein in violations there.
In the past few years, digital or internet advertising has grown at over 40 to 50 per cent a year and is slowly, but steadily gaining importance in the advertising strategy of companies from consumer to banking, technology and manufacturing.
According to persons in the know, ASCI is looking at third-party tie-ups like the one it has with TAM (for print and television) to monitor digital ads especially on social media. This is likely to happen soon.
Meanwhile, the body has also expanded the scope of its advertising code to include ads that go against the female gender.
The move comes at a time when there was widespread criticism over ads uploaded to the internet by a few members of ad agency JWT projecting female celebrities such as Paris Hilton and the Kardashian sisters, both from the US, in poor light.
The ads, which also featured Italian Prime Minister Silvio Berlusconi and former world champion and formula one driver Michael Schumacher, were denounced for being sexist.