Advertising industry watchdog ASCI has pulled up 11 companies, including FMCG firm Emami and electrical goods maker Havells, during November 2012 for misleading advertisements.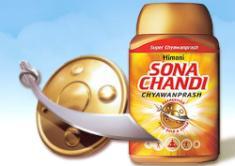 During November 2012, the Consumer Complaints Council (CCC) of ASCI (Advertising Standard Council of India), upheld complaints against 11 out of 19 advertisements, ASCI said in a statement.

ASCI upheld a complaint against Emami's Himani Sona Chandi Chyawanprash ad, which encouraged consumers to take the product every day for a strong body and razor sharp mind, and made claims such as "gold removes toxins to boost immunity power".

"The CCC concluded
that the claims mentioned in the advertisement and cited in the complaint were inadequately substantiated," it said.
When contacted, Emami said it did not wish to comment on the issue.
In case of Havells, ASCI found the company's "24 hours hot water in just half unit of electricity" to be misleading.
The advertiser has subsequently modified the advertisement, ASCI said.
Among the other companies which were pulled up by ASCI included Bajaj Electricals, Luminous Water Technologies.
During November 2012, ASCI also received complaints against seven companies including Ranbaxy Laboratories and Parle Products, however, as these advertisements did not contravene ASCI's guidelines, the complaints were not upheld.