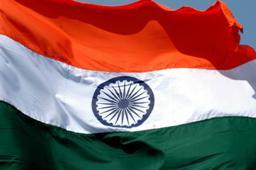 Even as the benchmark indices remained mostly range-bound when India Inc unveiled its performance for the April-June quarter, one in every three stocks outperformed the broader markets after announcement of financial results by the companies concerned.

An analysis of 475 of the BSE-500 companies that announced their June quarter earnings between July 1 and August 14 reveals that about 155 companies outpaced the benchmark indices following the announcement of their results.

Besides strong show in the April-June quarter, part of this upmove is attributed to strong net inflow of $3.07 billion (Rs 17,021 crore) in Indian equities from overseas since July, on hopes of reforms.

The stocks of these 155 companies have recorded average returns of 10 per cent, compared with the four per cent rise in the benchmark Sensex.

The aggregate net profit of companies outperforming the Sensex rose four per cent, against 59 per cent year-on-year (y-o-y) net profit drop recorded by the remaining 320 companies.

The stocks from cement, pharmaceuticals, mid-cap information technology (IT), auto ancillaries, fast moving consumer goods and consumer durables companies saw a meteoric rise following the announcement of their Q1 earnings.

SpiceJet, Bajaj Finserve, SKS Microfinance and United Spirits surged over 25 per cent each, while eClerx Services, Wockhardt, Vikas WSP, Bayer Crop Sciences, Bajaj Corp and Amara Raja Batteries gained between 20 and 25 per cent.

Mid-caps surprise

The market experts suggest, after posting better-than-expected results in the April-June quarter, the mid- and small-sized companies would continue to outpace their larger peers going ahead.

"Select mid-caps have been outperforming the markets and would continue to
do so. Any lowering of interest rates would be beneficial for companies, which will improve their performance at the net profit level, as input cost is also on the lower trajectory now," said A K Prabhakar, senior vice-president (equity research), Anand Rathi Financial Services.
Among the information technology companies, HCL Technologies, Tech Mahindra, KPIT Infosys, Polaris Financial Services and CMC have gained 10-17 per cent each. These five companies have recorded an average 53 per cent year-on-year jump in net profit, compared to a 31 per cent growth reported by top-three companies – TCS, Infosys and Wipro.
"There could be value in smaller IT companies catering to niche business segments, since they are witnessing higher growth than their larger peers," said Dalmia Securities CEO Rishi Nathany.
The laggards


However, most of the state-owned banks such as Canara Bank, Bank of India, Indian Bank and Union Bank of India have fallen sharply, despite reporting healthy profit growth, on concerns of rising non-performing assets.
"Weak credit offtake and rising costs of funds due to tight liquidity resulted in pressure on net interest margins of public-sector banks.
"The asset quality of PSU banks continues to remain under pressure due to the weak business environment, especially in stressed sectors like power, metals, airlines and textiles," according to CRISIL Research.
Bharti Airtel, which is currently trading close to its six-year low, has lost nearly 16 per cent since reporting weak earnings.
The country's leading telecom operator's net profit fell for the tenth quarter in a row, declining 37 per cent to Rs 762 crore (Rs 7.62 billion) for the quarter ended June 2012.
BEML, SRF, Ashok Leyland, Exide Industries, Kesoram Industries and JSW Energy also underperformed the market after they reported disappointing sets of numbers.