October 05, 2015
Can India withstand global turmoil? IIFL chief explains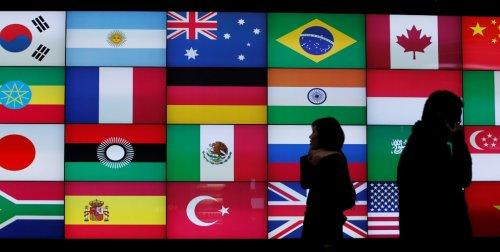 Domestic investors have managed very well to minimise the impact caused by relentless selling by foreign portfolio investors.
September 30, 2015
Microsoft wants half its business in India to be on public cloud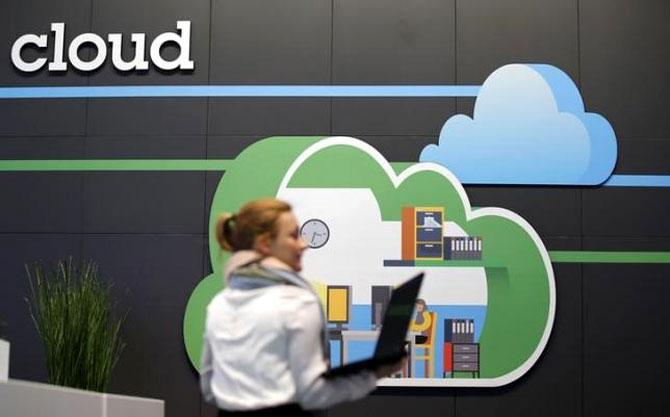 'We have close to 30 per cent share of the Indian public cloud market'
'Sikka is taking Infosys to the next level'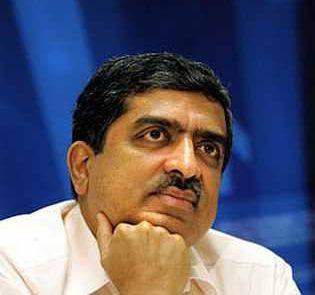 'People have to be evangelised.'
September 22, 2015
How small banks will boost financial literacy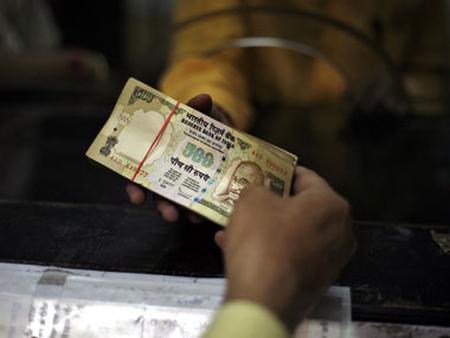 Even today, many MFIs already distribute pension and micro insurance products to low-income households.
September 14, 2015
'I wish India Inc were more articulate'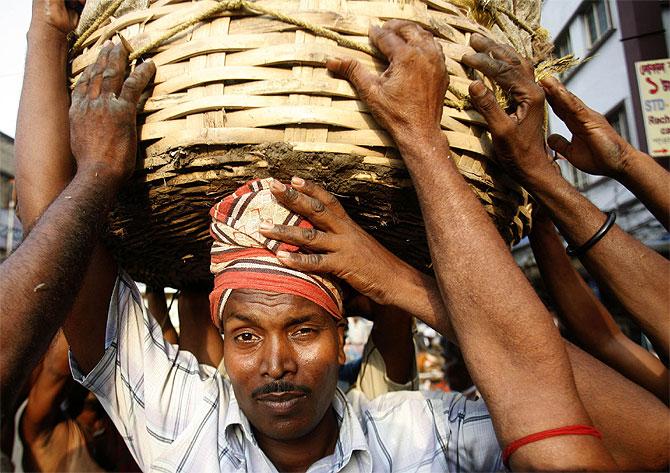 On WTO, we have done many things, says the minister.
September 09, 2015
'PM did not talk much, he was more of a listener'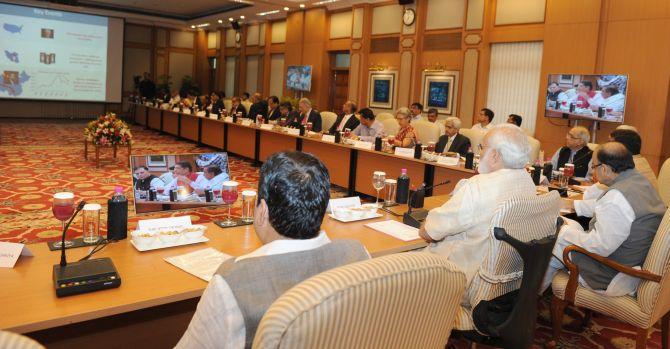 'Prime Minister Modi's message from Tuesday's meeting with industrialists was loud and clear: stand up India, stand by start-ups, take risk and invest,' says CII chief Sumit Mazumder.
Jim Rogers: My biggest disappointment is how little Modi has done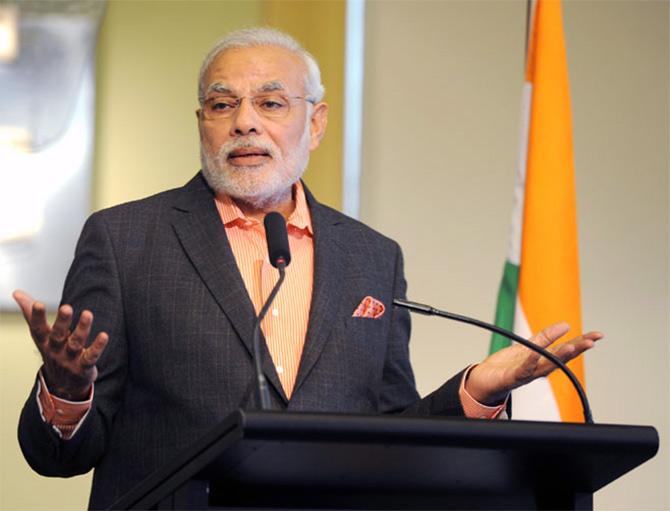 Global investor and author Jim Rogers, who recently sold his India investments, talks about his disappointment with Prime Minister Narendra Modi's economic reforms, why he is betting big on the US dollar and the Chinese Renminbi and what will bring him back to India some day.
September 08, 2015
Samir Arora on why China slowdown will not hit India hard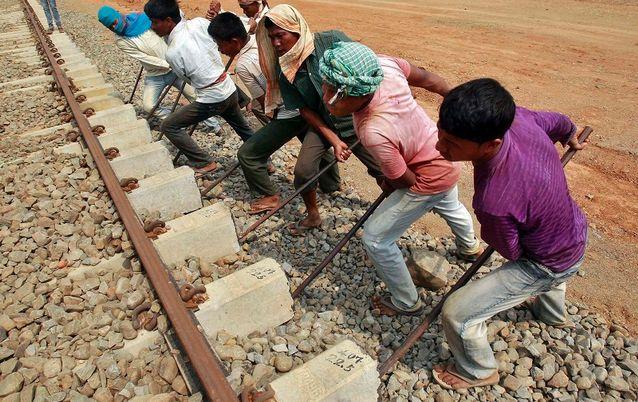 The credibility of India in the eyes of foreign investors has also relatively gone up, with China's blunders in this crisis.
September 07, 2015
'No free lunch for the govt; businesses need returns to invest'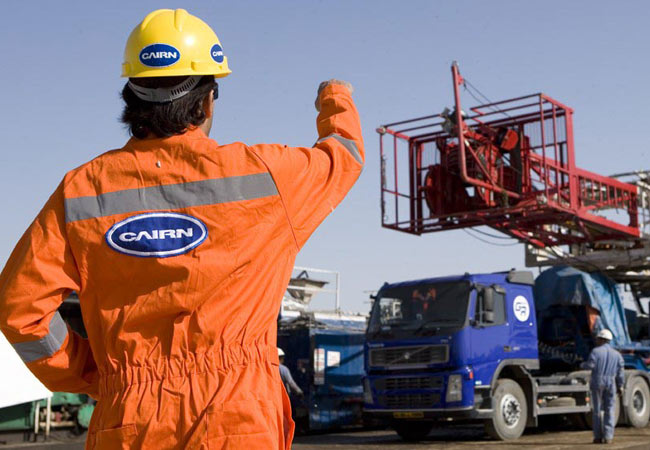 Mayank Ashar talks about India's business environment.
'Call drops: Operators investing less in infra the main reason'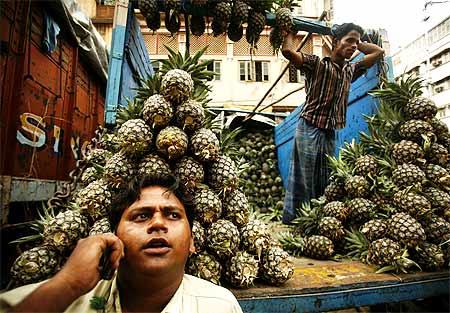 Trai is planning to map the quality of service of all telcos.
September 02, 2015
Labour minister on what led to the nationwide strike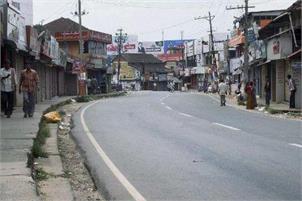 Workers' attitude is changing and they want to work more and demand more wages. They want more productivity.
September 01, 2015
Cong should not feel apologetic about the 1991 reforms: Jairam Ramesh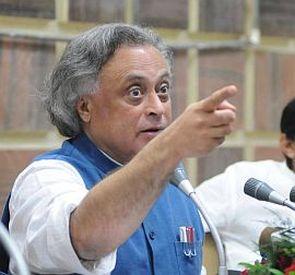 During the Congress regime, India did witnessa slew of reforms which are now taken up by the Modi government too.
'India Inc can overcome hurdles in adopting new accounting standard'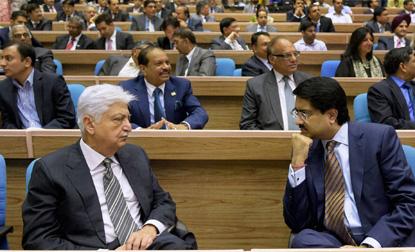 From FY18, Ind-AS will be mandatory for all listed entities, barring those listed on the SME platform.
August 24, 2015
'Once in two years, onion crisis is bound to arise in India'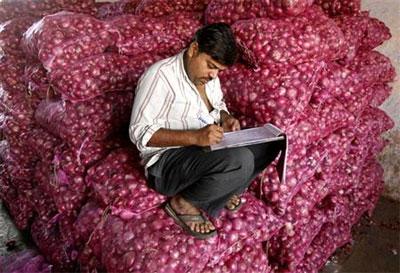 Binu Alex, co-founder and editorial director of www.commodityonline.com, in an interview to Syed Firdaus Ashraf/Rediff.com, says demand-supply imbalance arising out of the government's inability to preserve the crop for non-harvesting season is the root cause behind the price rise.
August 20, 2015
'I am driving simplification across Wipro'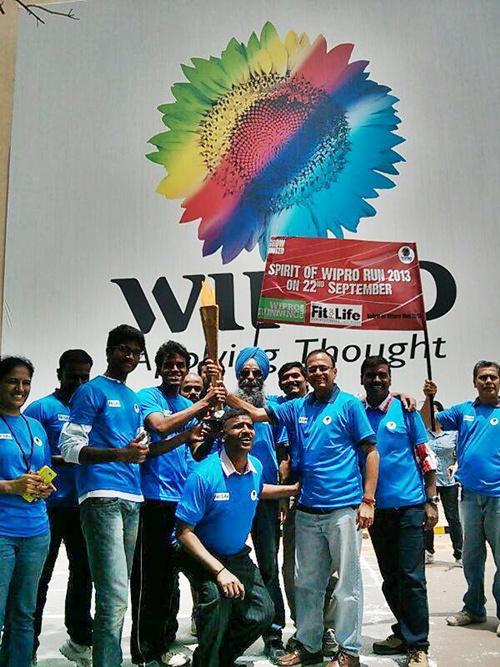 Abid ali Neemuchwala's ambitious plans for Wipro.
August 19, 2015
'Not denying that my appointment is due to BJP connections'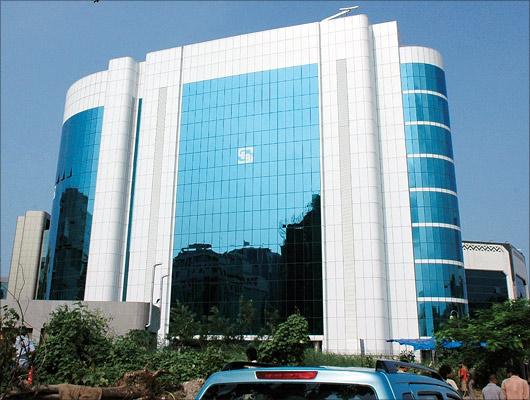 'I am certainly not an employee of Sebi.'
August 17, 2015
'Regulators losing a court battle doesn't make Nestle a victim'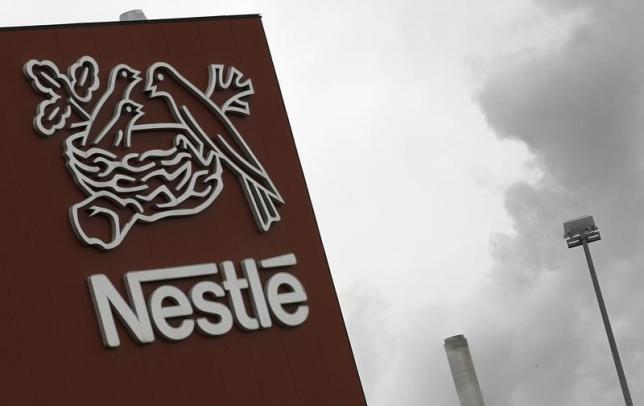 She maintains the food company ignored her advice on various issues.
August 11, 2015
With Rs 20 lakh, he built a Rs 350-cr business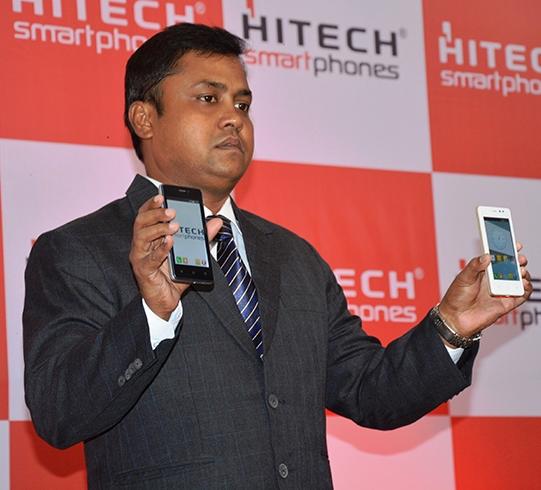 'I found my motivation in the fast emerging mobile market.'
July 31, 2015
'India is an incredibly important market'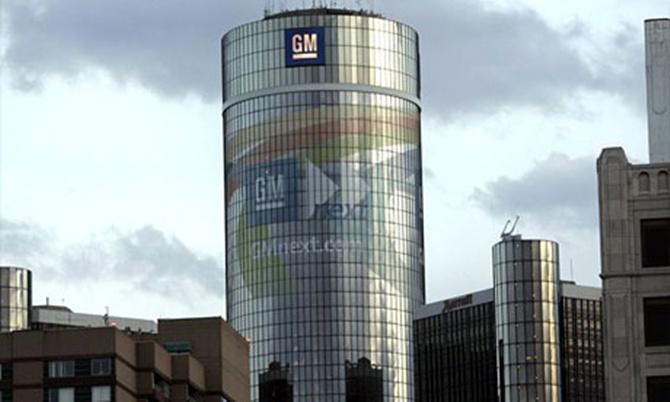 GM chief Mary Barra reveals turnaround plans.
July 22, 2015
You can't expect revenue without investments: Infosys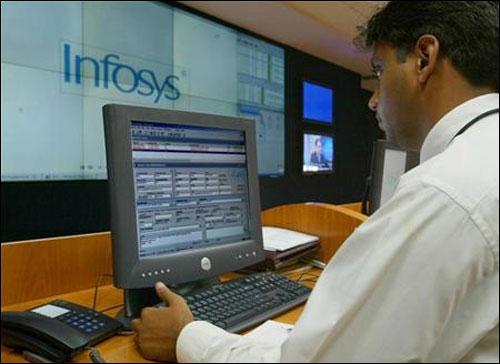 'The $80,000 revenue per employee we will get through quite easily.'
July 20, 2015
Govt action against Sun Group is legally untenable'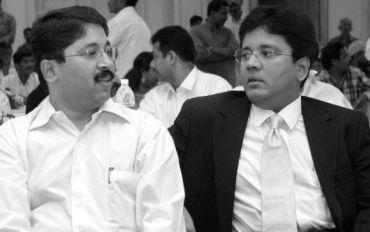 Sun Group CFO S L Narayanan's interview.
July 18, 2015
'India remains in a sweet spot from a long-term perspective'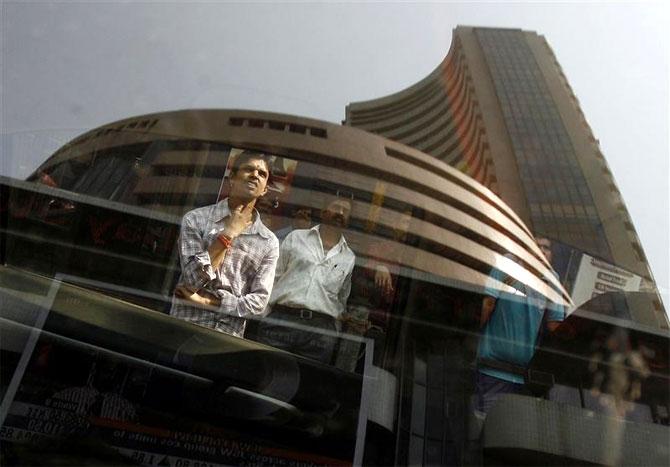 'For investors who are willing to remain invested for two - three years, there exist quite a few good opportunities.'
July 13, 2015
'Revive the Railways? Go back to the 1950s' model'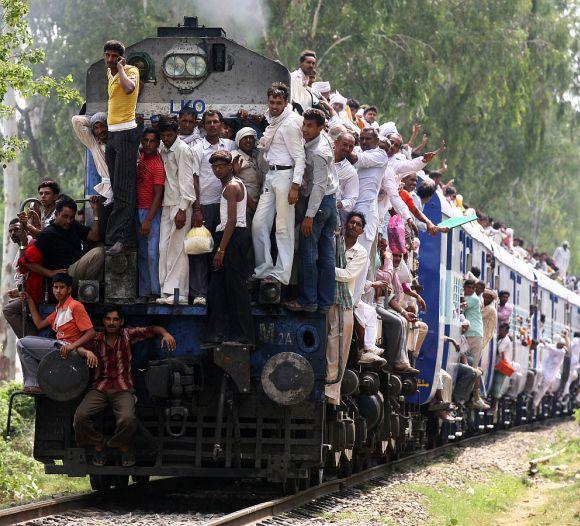 'There is tension between the zones all the time.'
July 07, 2015
'A crisis in Greece alone won't impact us'
Exports to Greece from India are $360 million a year.
July 03, 2015
'We don't invest in e-commerce firms that are bleeding'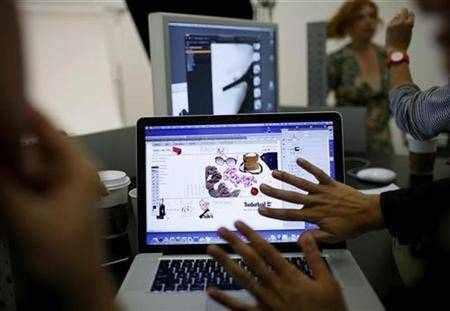 'We look at firms that can be regional or global leaders.'
This will be our best quarter ever: Rajiv Bajaj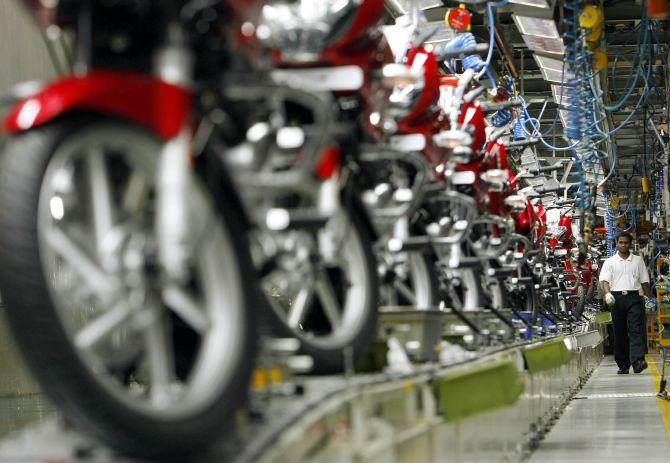 'It is a brand that has done so well till recently.'
'If you invest, keep a five-year horizon'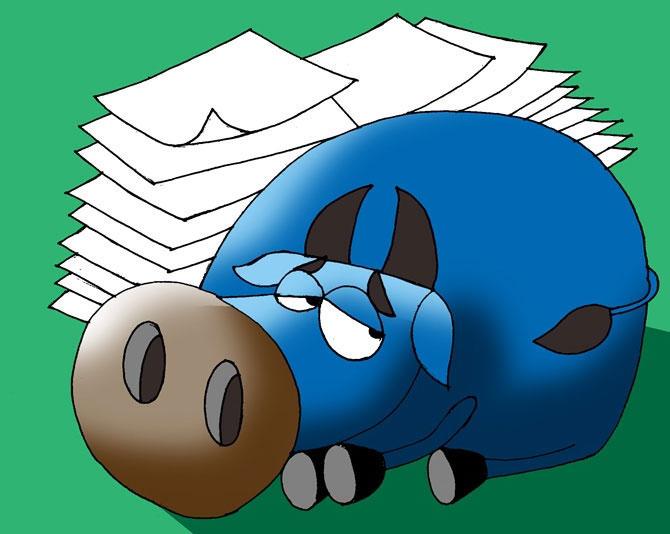 'Focus on companies with healthy balance sheets and return ratios.'
June 30, 2015
Greece crisis to have no impact on us: UBI chief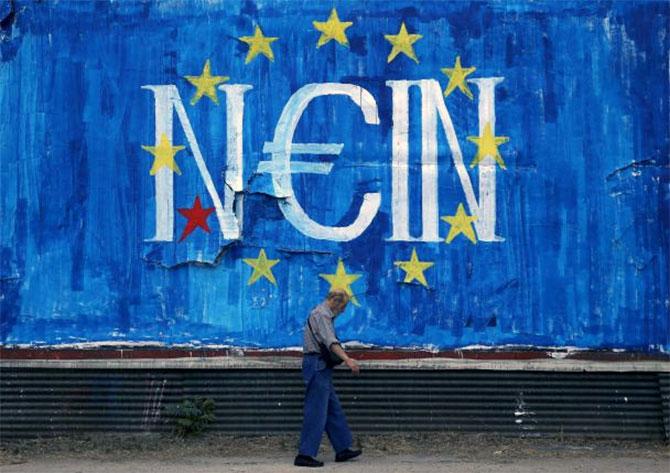 'The cost of funds has come down, which will lower lending rates'.
June 26, 2015
Why Bharti bought stakes in Internet firm OneWeb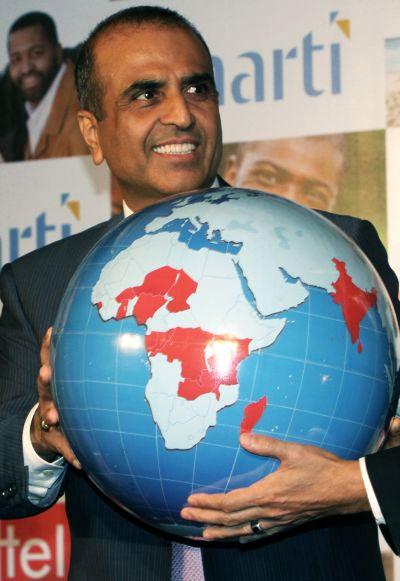 'The service we are offering is for all telcos and not just Bharti.'
'India's infra sector needs $1-trillion booster in next 5-7 yrs'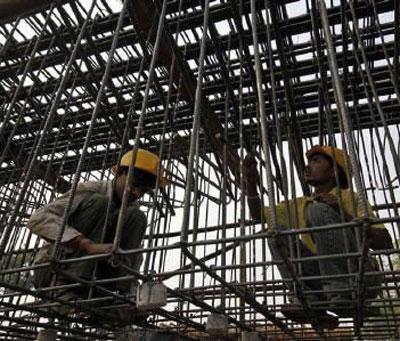 Given the broken balance sheet and the limited fiscal room, the government has to kick off investment: Vikas Khemani & Stephen Gallagher.
June 24, 2015
'There is no standard definition of a smart city'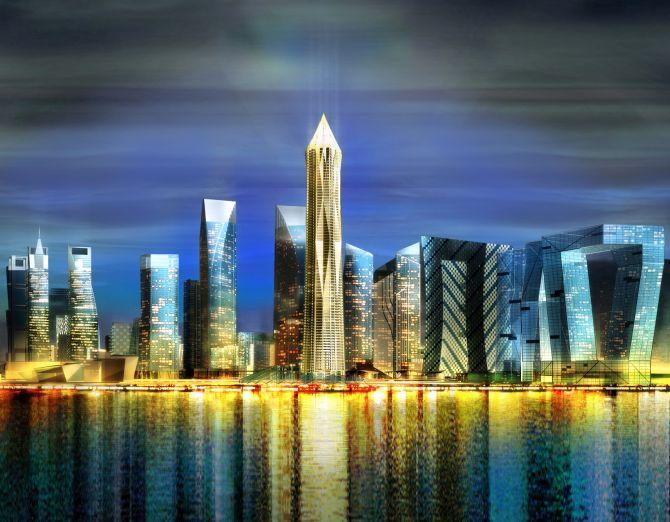 Airports and hotels are among the smartest buildings.
'Sensex can still hit 33,500 by December 2015'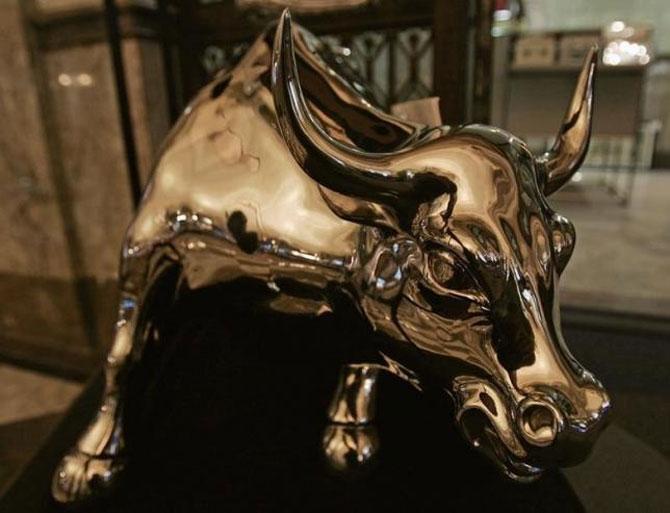 Valuation-wise, the markets look more attractive now
June 19, 2015
Bandhan CMD: 'We have 28 million MSMEs to who we can lend'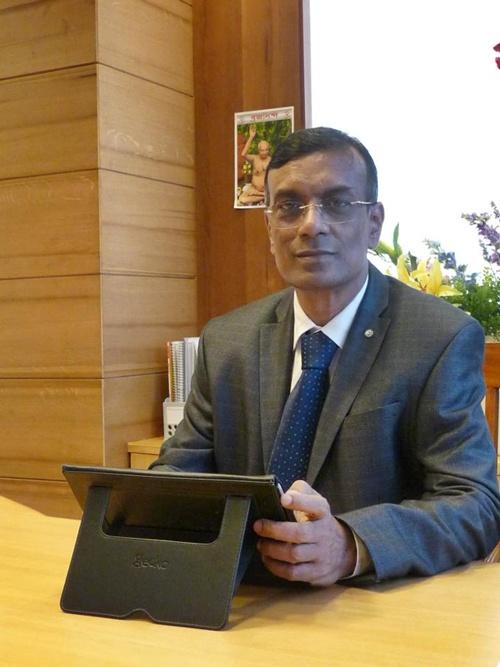 'If 99.99 per cent of these micro borrowers are good at repaying their loans, why can't we look at the SMEs and MSMEs and replicate the same model for them with our stringent risk management system,' Chandra Shekhar Ghosh, chairman and managing director of India's newest private sector bank, tells Prasanna D Zore/Rediff.com.
June 15, 2015
S Gurumurthy: 'Land bill is not anti-agriculture at all'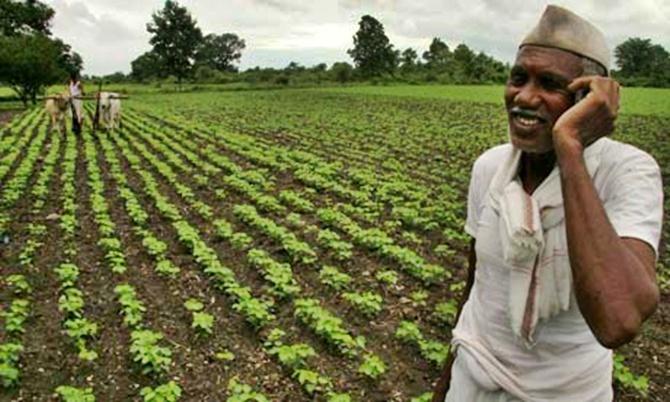 In the second and concluding part of his interview, Gurumurthy outlines the two areas he believes the government should focus on.
June 11, 2015
HDFC Bank will cut base rate this quarter: Aditya Puri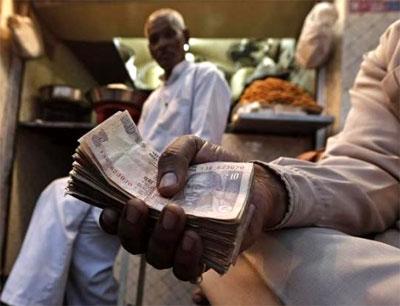 HDFC Bank managing director Aditya Puri says a little delay in monetary transmission is inevitable
June 05, 2015
We're here for a marathon, not a sprint: Audi India chief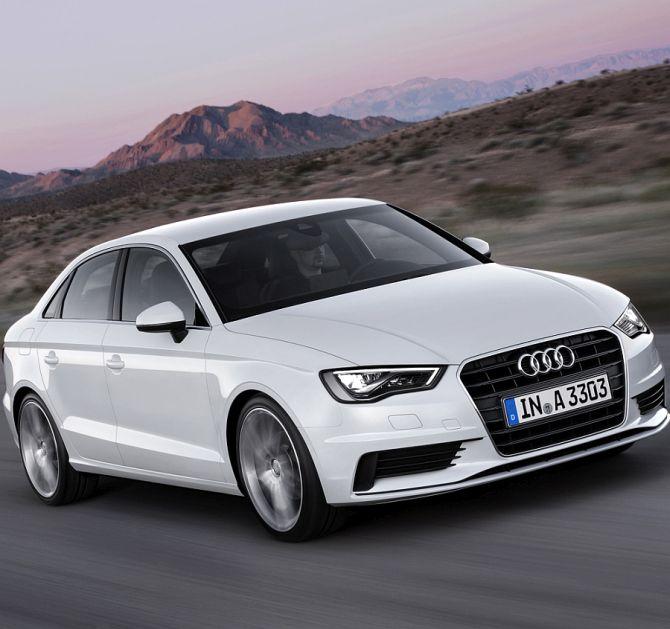 'Audi is well on track for what we want to achieve.'
How Amazon plans to take on its contenders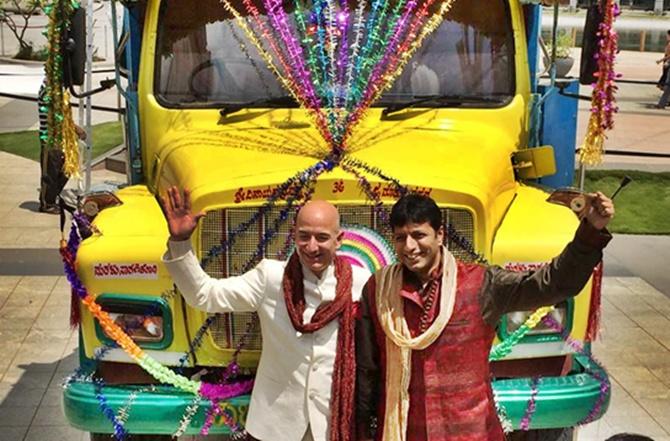 Amazon has built the largest store in India with 22 million products.
June 03, 2015
We are better prepared now to deal with uneven rain: Minister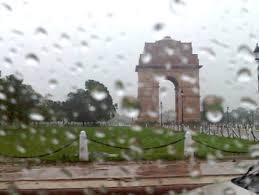 We had prepared a contingency plan for 580 districts, the minister said.
June 02, 2015
REVEALED! How the SBI chief plans to realign credit growth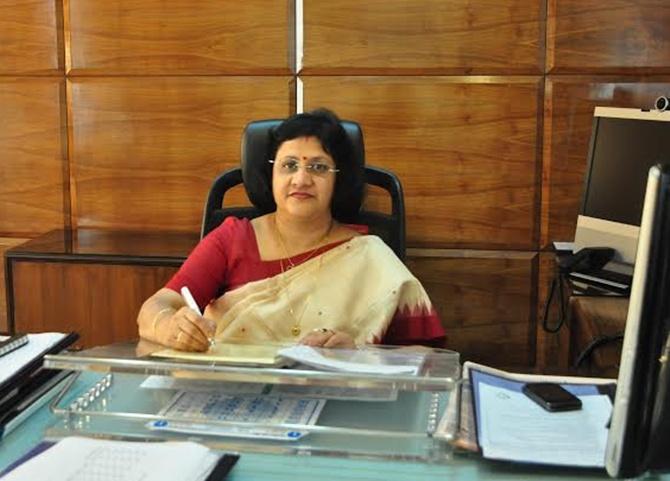 'The overall stress on asset quality is indeed coming down.'
June 01, 2015
'Some of the growth rate figures are spurious and misleading'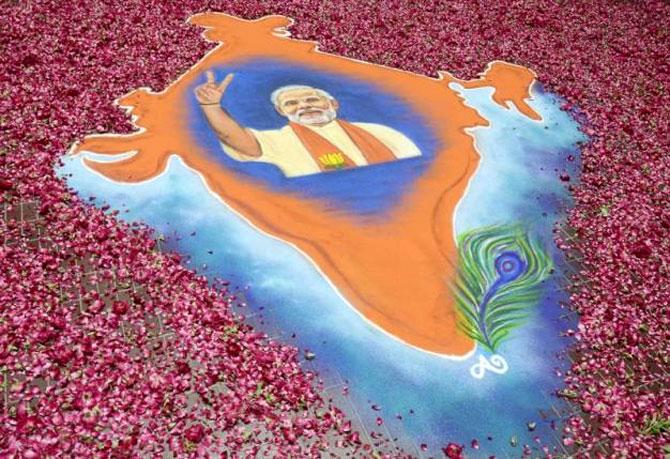 The BJP government is no better than the Congress -- as wretched and anti-people. In addition, it is explicitly and aggressively communal, says Venkatesh B Athreya, in a hard-hitting interview to Shobha Warrier/Rediff.com.
'E-commerce is like the Hindi movie Na Tum Jaano Na Hum'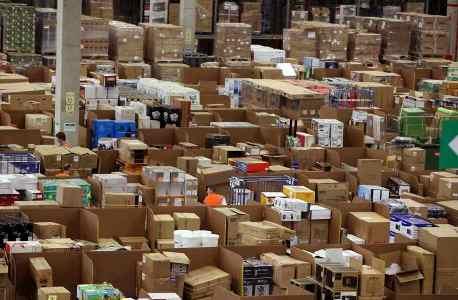 The 53-year-old entrepreneur has felt the heat of e-commerce.
'Modi's Make in India plan is going to run into trouble'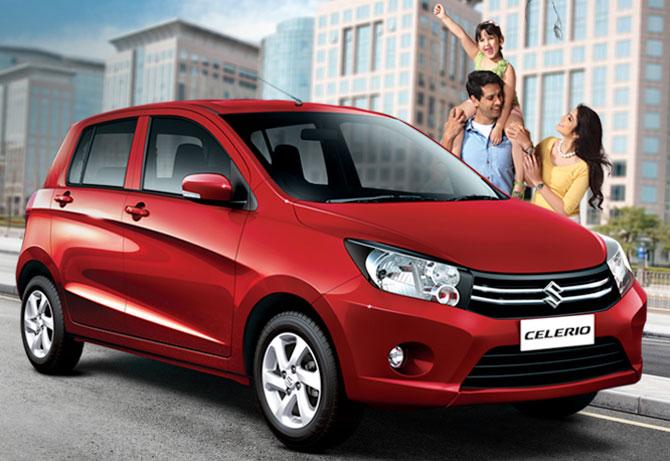 'Car makers would be in a better position to adopt norms'.
May 29, 2015
'The prime minister will have to take tough decisions'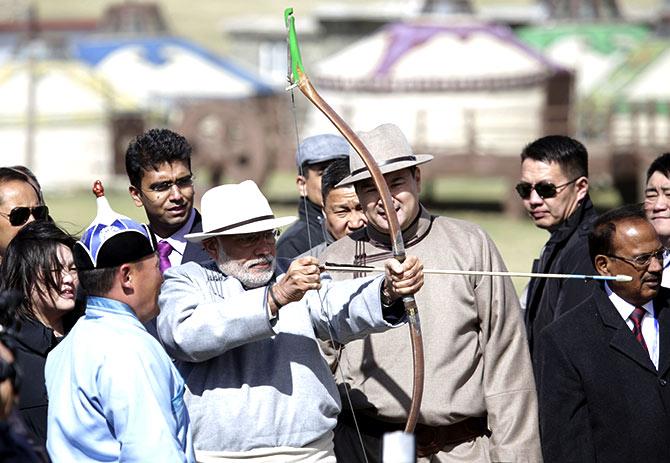 The biggest achievement of the Modi government in the past one year was it could bring positivity in the minds of people and industry, says V P Nandakumar, executive chairman of the Manappuram Finance Ltd, in an interview to Shobha Warrier/Rediff.com.
May 28, 2015
Not a single scandal, is this not Achche Din, asks Modi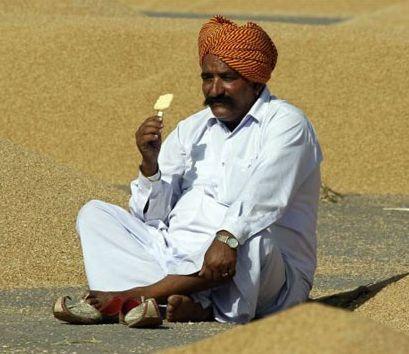 The government has taken a number of steps to address the situation faced by farmers.
'I have faith in the govt; gone are the days of crony capitalism'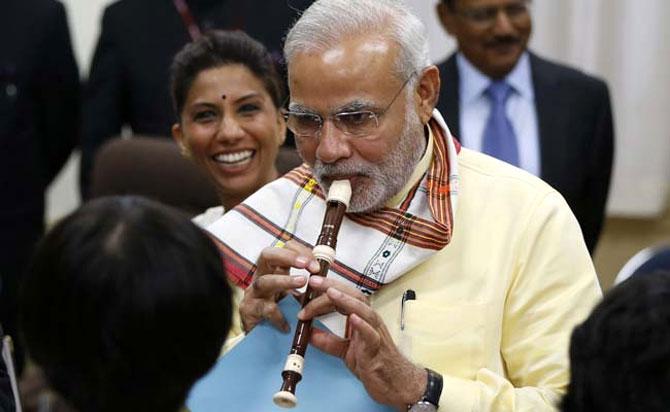 C K Ranganathan, CMD of the $12.50 billion CavinKare, in an interview with Shobha Warrier/Rediff.com, says though he sees signs of improvement everywhere, the Modi government has a long way to go to make the country business friendly
May 22, 2015
'Auto market: Merc will continue to be the Numero Uno'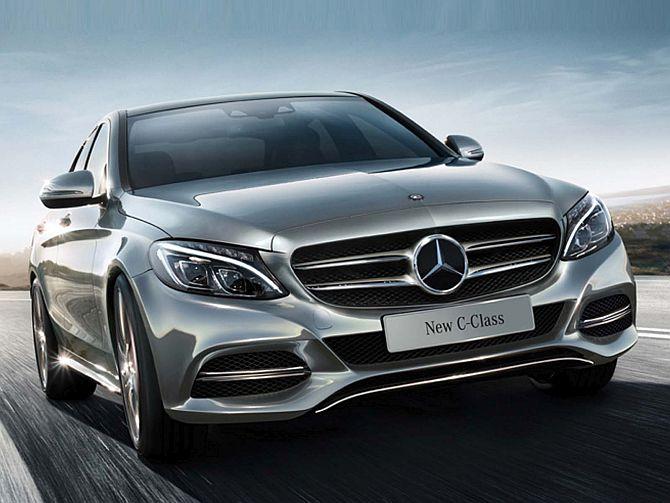 'We have a customer base of 70,000 in India'.
'Below-normal rains may not lead to a spike in inflation'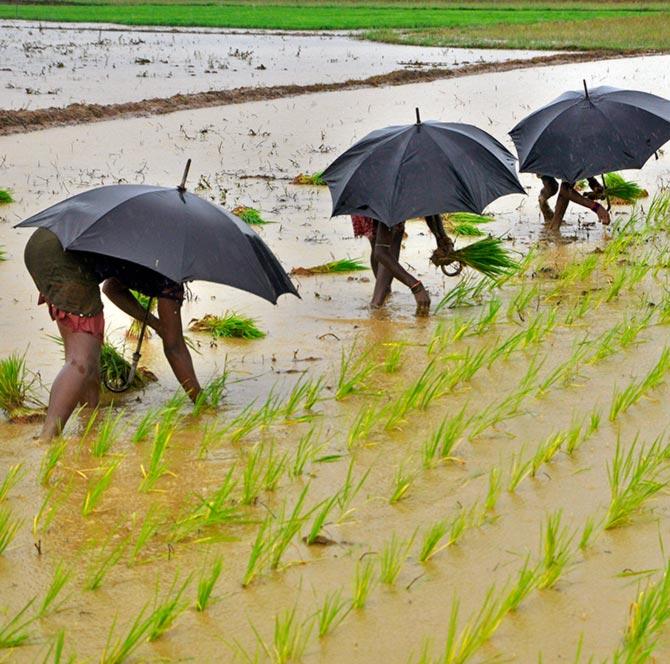 Pranjul Bhandari, Chief India Economist, HSBC, speaks about a range of issues ranging from inflation, to how Goods and Services Tax and land acquisition bills can help India hit double digit growth, and her impressions about economic growth in the last one year after Narendra Modi took over as India's Prime Minister.
May 20, 2015
Father of Green Revolution on what Modi must do to revive farming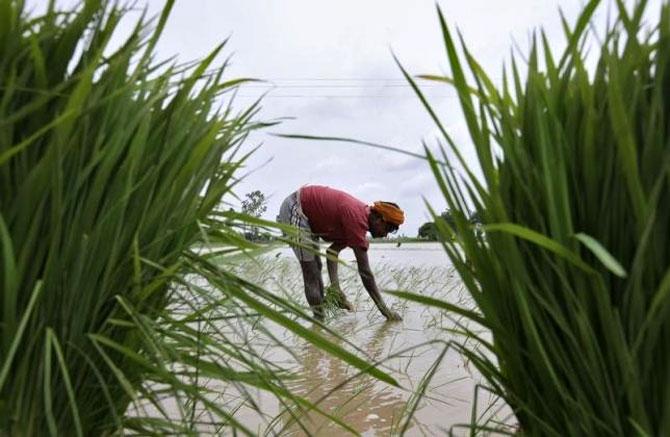 'It is a national shame that the only country that enacted a food security act is now better known as the land of farmer suicides. Indian farming can change only if national irrigation policy is implemented in totality,' Dr M S Swaminathan tells Shobha Warrier/Rediff.com
'Modi committed to usher achche din for job seekers'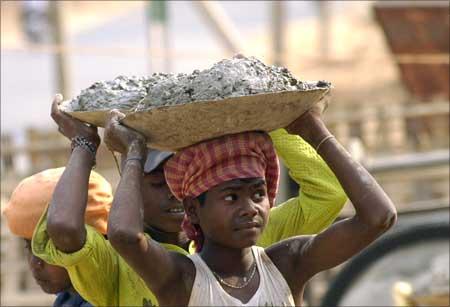 'We need to take steps towards ease of doing business.'
May 19, 2015
Gadkari's grand plan: Rs 3 lakh cr of road projects in 6 months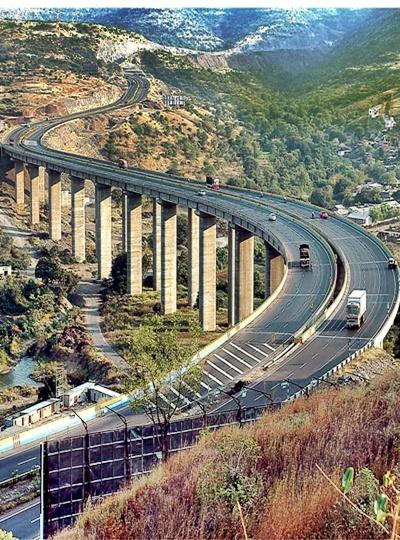 The public-private partnership model is a compulsion, says the minister.
May 18, 2015
'90 pc of Modi's achievements are due to decline in oil prices'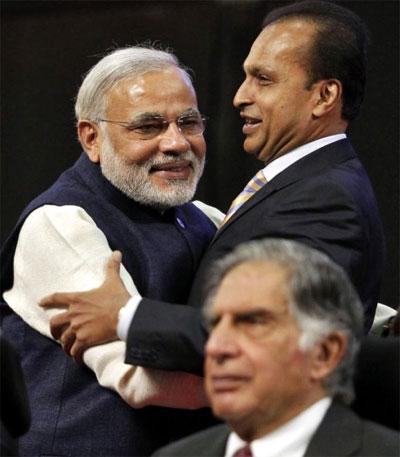 Economist S Janakarajan, in an interview to Shobha Warrier/Rediff.com warns that without proper infrastructure, India will never be able to build a market economy.
'The govt has done a lot to set the investment climate right'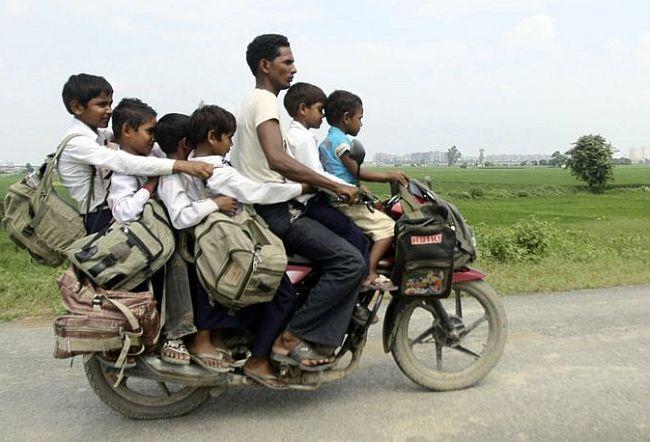 'The transmission sector is going to be the next sunrise industry.'
May 14, 2015
'Achche Din not here but we are moving in the right direction'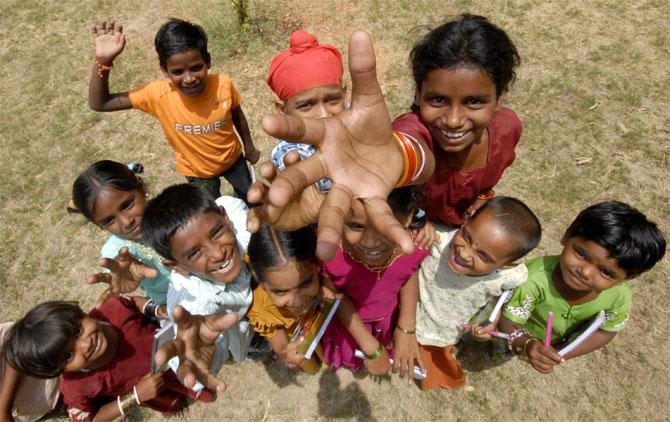 ISB professor Krishnamurthy Subramanian tells Shobha Warrier/Rediff.com that Modi government's continuation of tax terrorism is driving away investors.
May 13, 2015
How Myntra plans to reach a gross merchandise value of $5 bn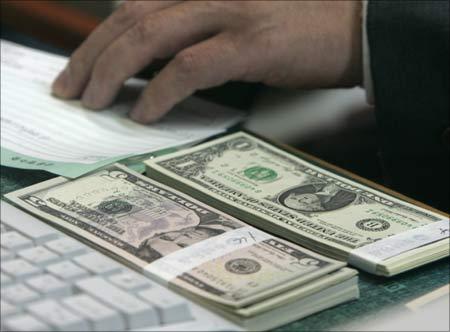 There are about 30-35 million people who shop online in India.
'Gold was second-best performing currency in the year 2014'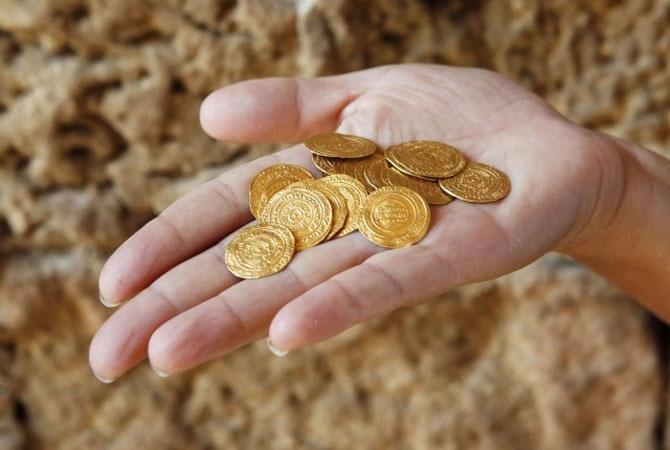 Gold has held up better than many expected.
May 08, 2015
'There is no shortage of money for the Railways'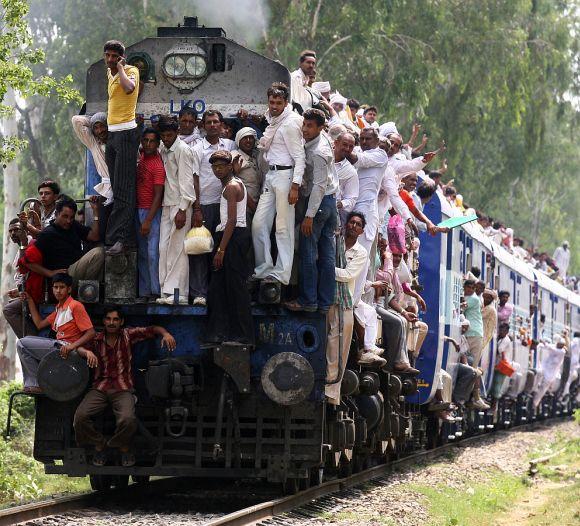 The focus is on tapping all resources, even foreign agencies.
May 06, 2015
'Monsoon may be delayed this year but definitely not deficient'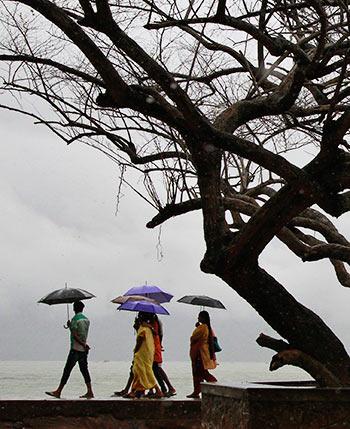 There should be one comprehensive and credible report on weather for India since a major part of the economy is dependent on it, says 'weather man' Angshujyoti Das.
Marc Faber says Sensex will drop to 24,000 levels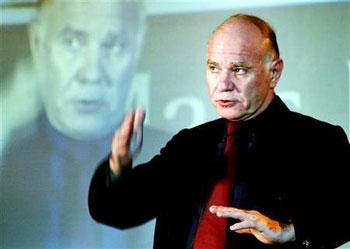 Slow pace of reforms in India is disappointing: Faber
May 05, 2015
Is India's economy picking up or slowing down?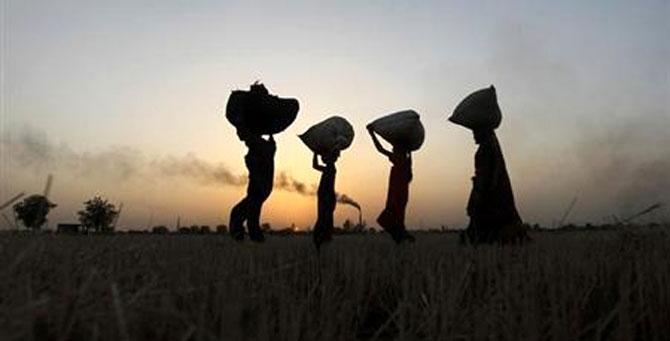 In the near term, the key driver will still be the government's fiscal spending.
May 02, 2015
'Trade Unions shouldn't be hijacked by outsiders'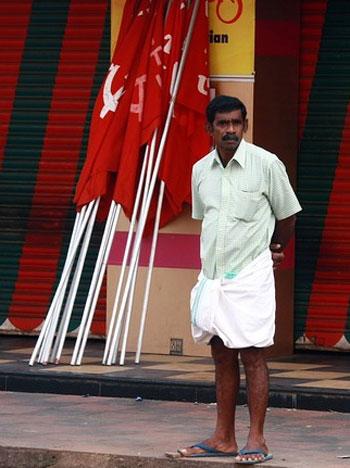 'Workers and employers should be ready for a change demanded by the new dynamism of the economy'
April 29, 2015
Challenges are behind us now, says Vistara chief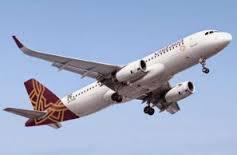 Phee Teik Yeoh says that the worst is behind them.
April 28, 2015
'The image of Modi as a tough taskmaster is completely wrong'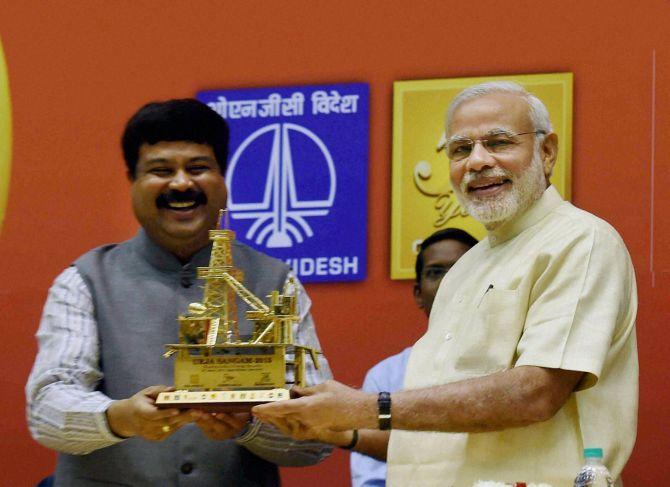 'Our intentions are clear. If I keep all the acquired land under the ownership of the government, why do you raise questions about my intentions?'
April 27, 2015
'Modi govt has delivered on early expectations'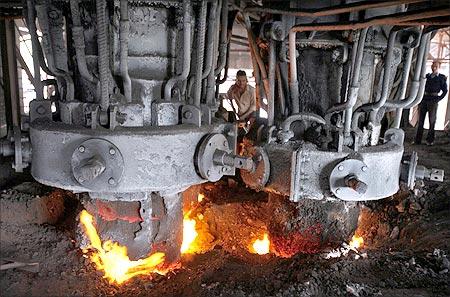 'The government has used the current macro situation to its advantage.'
April 24, 2015
Minister Dharmendra Pradhan: 'Benefits of falling oil prices passed on to consumers'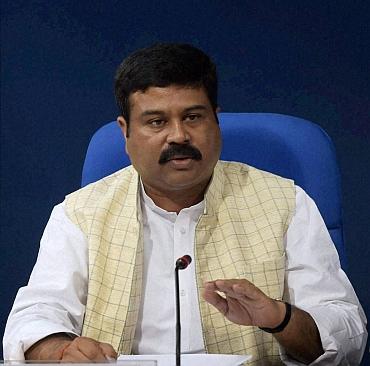 Petroleum and Natural Gas Minister Dharmendra Pradhan speaks to Sheela Bhatt/Rediff.com.
Zomato COO on why the company is so keen on acquisitions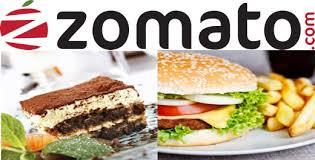 The company has announced a global tie-up with San Francisco-based Uber.
April 23, 2015
Why is Snapdeal going public? Here's what the founder has to say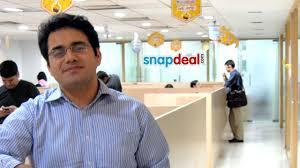 Snapdeal's new customer acquisition has doubled.
'Erratic rains? Farmers should wait and watch'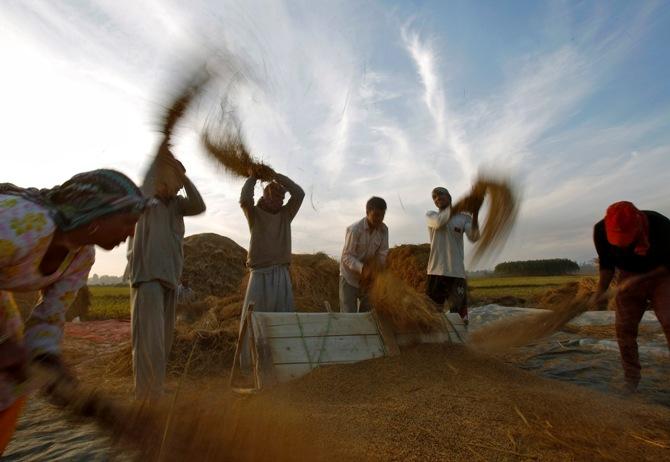 'There is no mechanism to understand how things would evolve'.
'World's confidence in India growing due to reform agenda'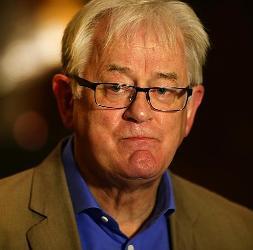 'There is a trade in goods, a lot of tariff.'
Poor monsoon: Minister tells Rediff: 'No need to panic'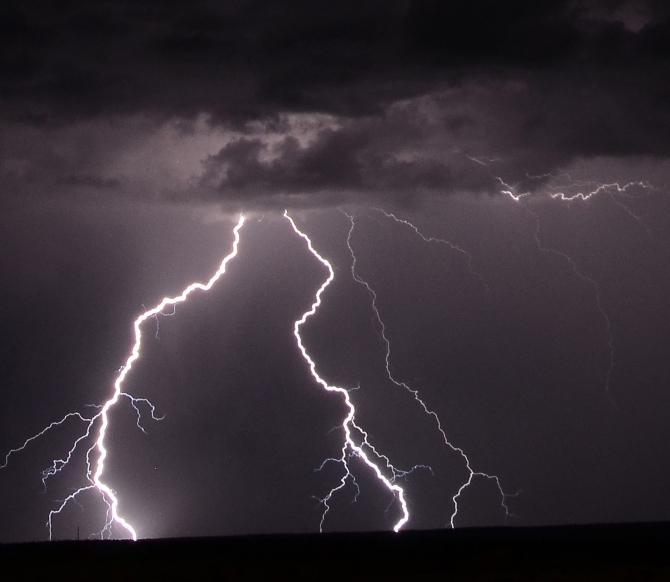 'We are not saying we are going to face a drought... We are a doing and performing government. A contingency plan is being prepared,' Science Minister Dr Harsh Vardhan tells Rediff.com
April 22, 2015
Post a dull Q4 Wipro chief has lots to fix, will manage, he says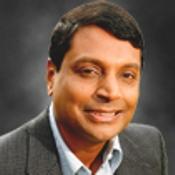 If I focus on today, I will have to give up the future, says T K Kurien.
April 21, 2015
'Tata Steel's margins to remain squeezed as product prices fall'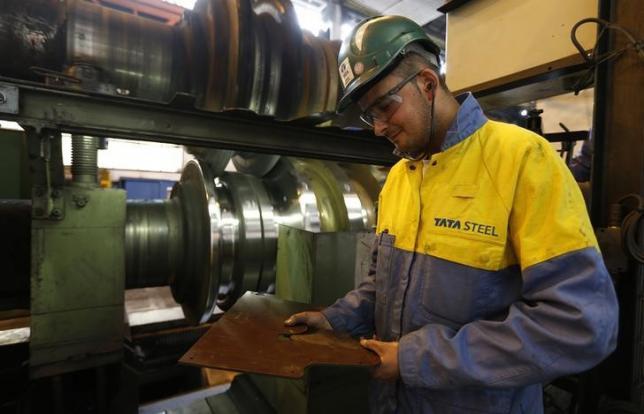 Tata Steel's margins may remain under pressure in FY15.
April 20, 2015
'Passage of the land bill is essential'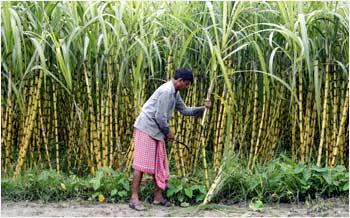 New head of the Confederation of Indian Industry speaks.
Power Minister tells Rediff: '24/7 power in every home by 2019'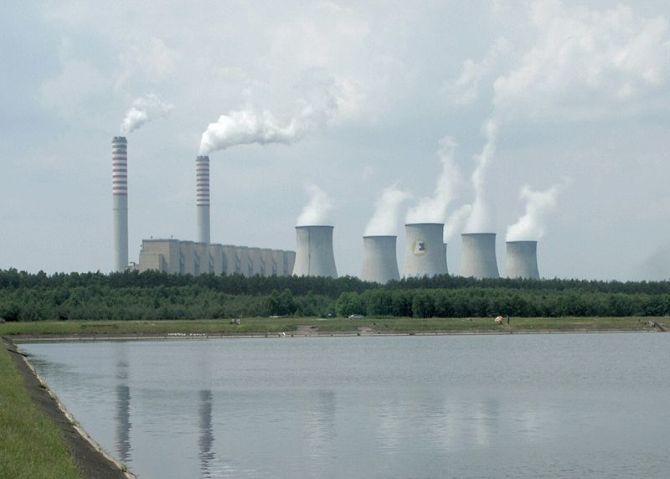 'This country has become cynical, the country has lost hope. Prime Minister Narendra Modi is getting back hope in this country.'
April 17, 2015
'HUL doesn't believe in cheque-signing philanthropy'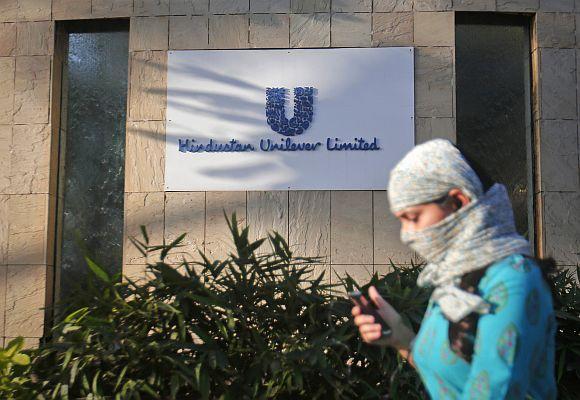 An interview with HUL's managing director and CEO Sanjiv Mehta.
April 16, 2015
'Stage set for 15% CAGR market returns over 5 years'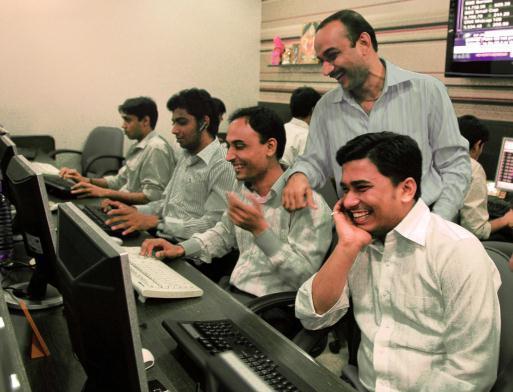 Over the past two decades, India has evolved economically as well as from the market's perspective.
Exclusive! 'The Modi government refuses to give anything for free'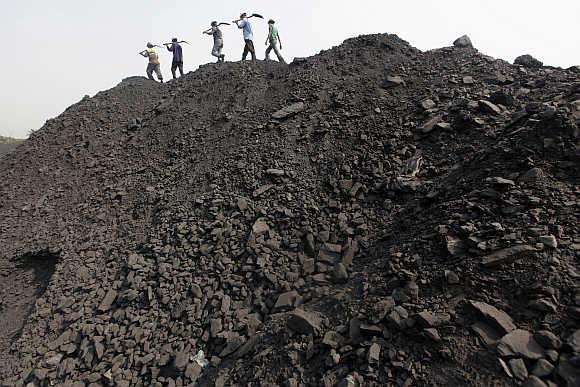 'The Modi government believes the industrialist, the capitalist, has to pay for the assets of the government which belong to the people of India.'
April 08, 2015
REVEALED! Oracle's India plans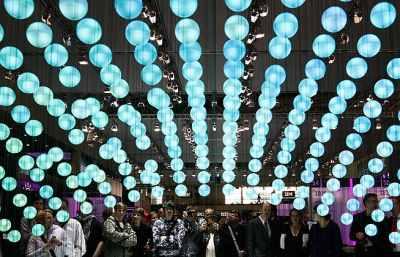 Shailendra Kumar, MD, Oracle India, details the India plan.
Banks shouldn't decide rates, markets should: Rajan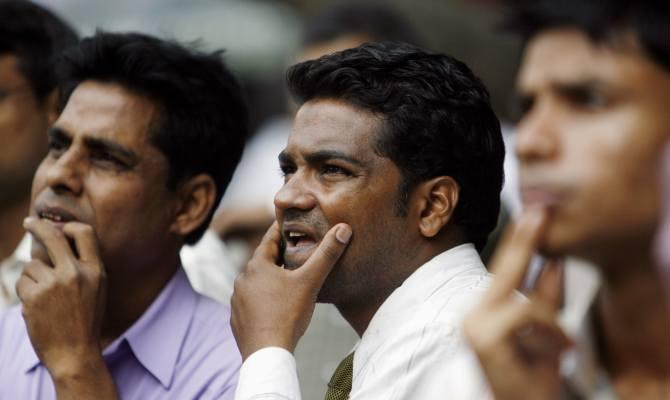 The corporate sector does not care from where the money is coming.
April 06, 2015
'Farmers can no more be hoodwinked'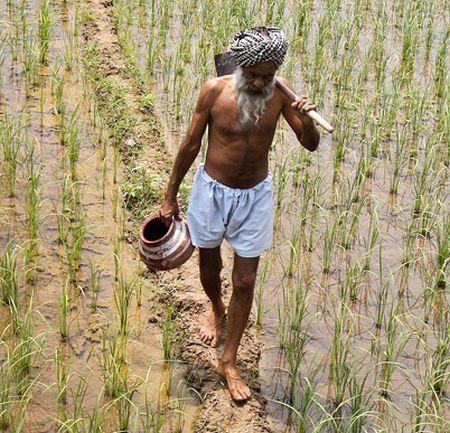 Vinay Sahasrabuddhe explains BJP's strategy.
March 31, 2015
RBI is seen to cut rates by another 75 bps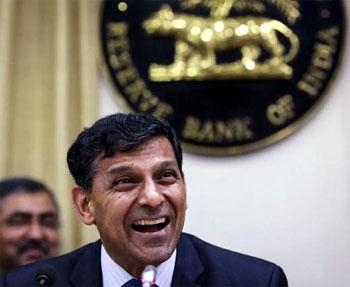 Growth acceleration will be gradual and it is still early days for a sharp recovery, says Gautam Chhaochharia, executive director and head of India research, UBS.
March 20, 2015
'Mudra Bank will change the way India is functioning'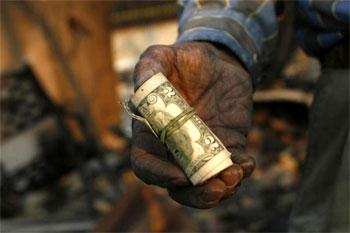 IIM-B, professor R Vaidyanathan talks to Shobha Warrier about black money, Mudra Bank and Jaitley's Budget.
March 19, 2015
Sklamberg on challenges the US drug regulator faces globally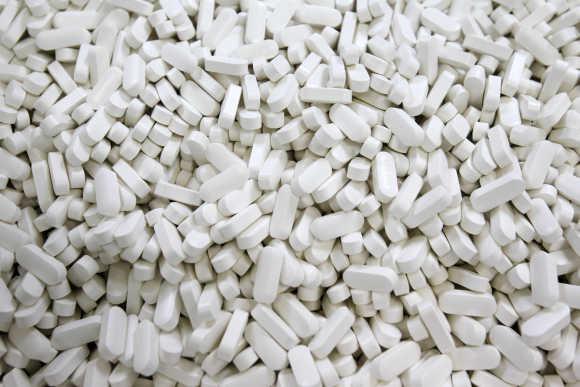 The US Food and Drug Administration (FDA) says it does not follow an India agenda.
'Data centres contribute to Make in India'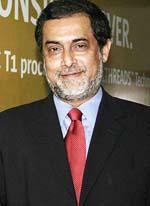 Microsoft has spent close to $4.5 bn in setting up 19 data centres.
'Economic growth may not exceed 6.8% without reforms'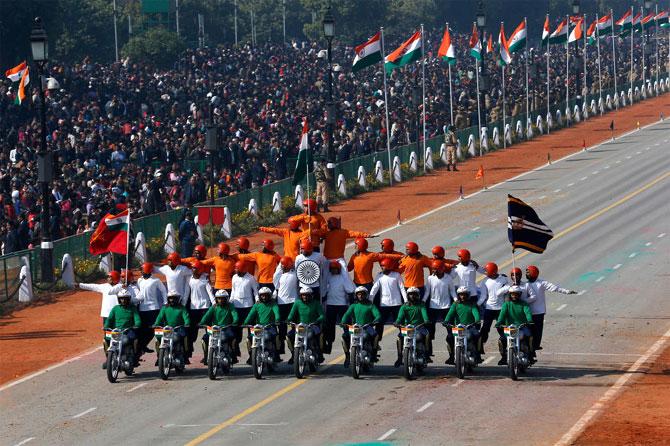 We should improve the business climate in Mumbai and Delhi, and India's ranking would immediately shoot up, says Bibek Debroy, a full member of NITI Aayog.
March 18, 2015
'India cannot survive without coal'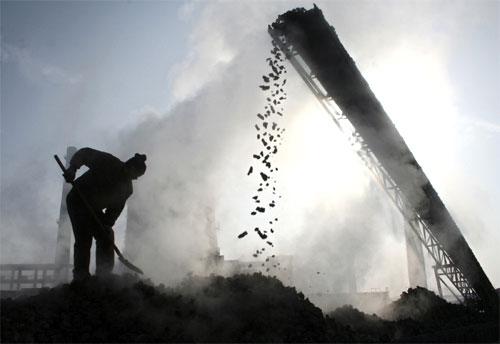 In the second and final part of this interview, energy and coal industry expert Sunjoy Joshi tells Sheela Bhatt/Rediff.com that we need to take a comprehensive view of the entire energy sector and how piecemeal reform won't take us very far.
March 17, 2015
'Amid global turmoil, India looks very good'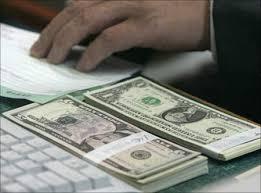 Will Citibank gain from India's position among emerging markets?
March 13, 2015
'India is the best place if you wish to start an IT company'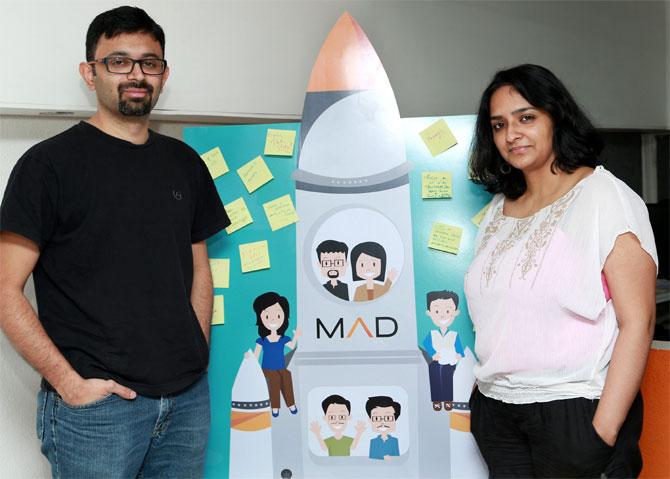 Anand Chandrasekharan, CTO of Mad Street Den tells Shobha Warrier of Rediff.com that he wants to make his company the one-stop artificial intelligence company in the world.
'Our whole concept of coal mine allocations is wrong'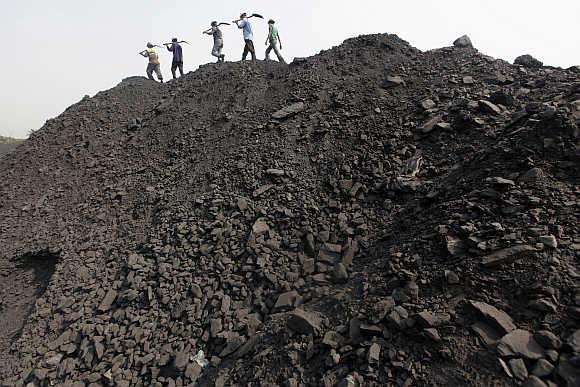 Coal industry expert Sunjoy Joshi tells Sheela Bhatt/Rediff.com that the NDA's e-auction of coal blocks will not solve the fundamental problems that dog the industry.
March 09, 2015
Get ready for Maharashtra's first 'aam-aadmi' Budget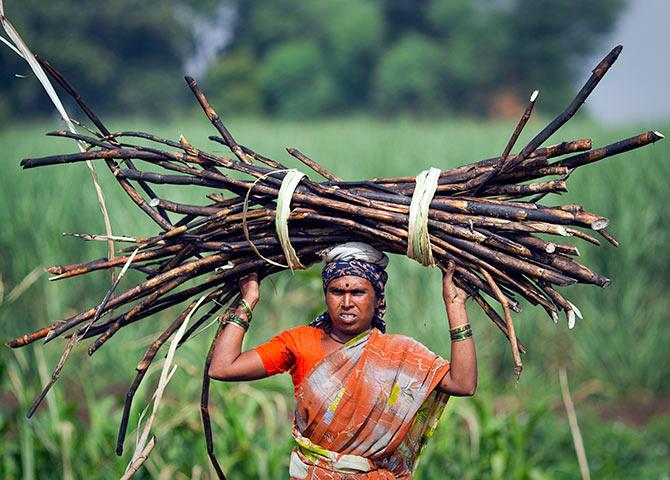 Maharashtra Finance Minister Sudhir Mungantiwar speaks to Prasanna Zore/Rediff.com.
Get ready for Maharashtra's first 'aam-aadmi' Budget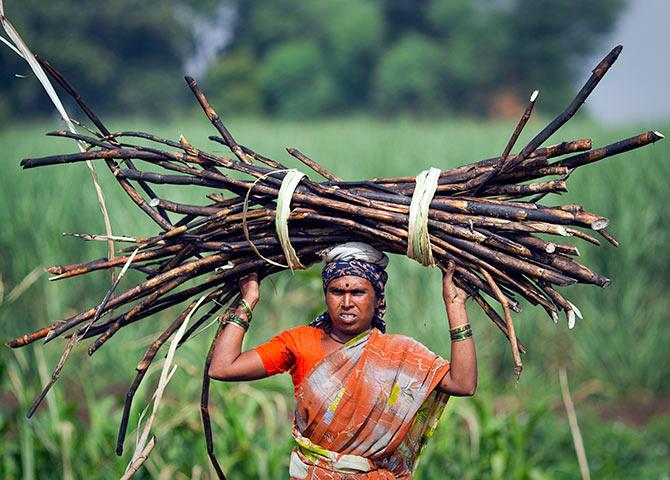 Maharashtra Finance Minister Sudhir Mungantiwar speaks to Prasanna Zore/Rediff.com.
'Make for India' harder than 'Make in India': Rajiv Bajaj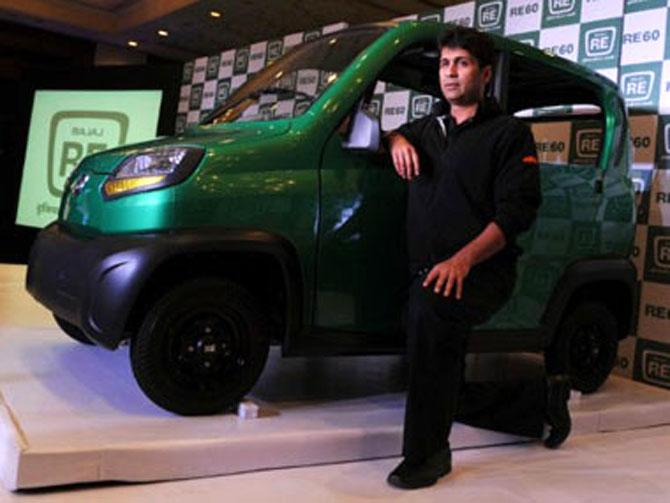 Bajaj talks about the tribulations in following 'Make in India' call
March 05, 2015
Budget will help India become a powerhouse, says Rajan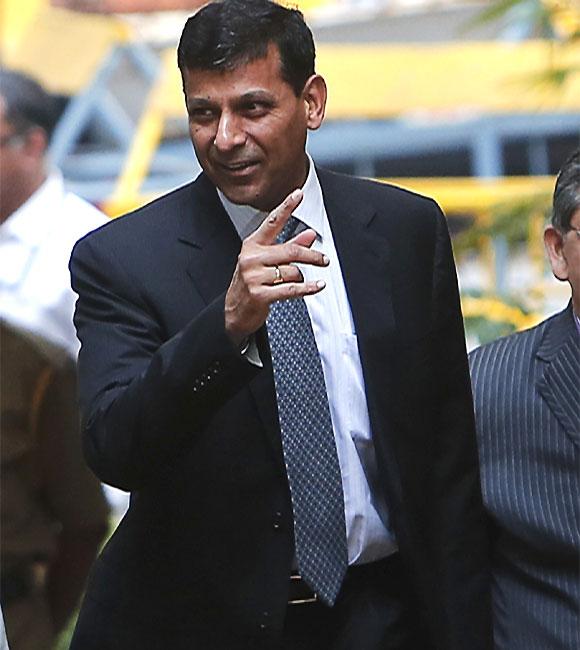 Raghuram Rajan speaks on the unscheduled rate cut.
L&T chief says RBI rate cut is 'too little, too late'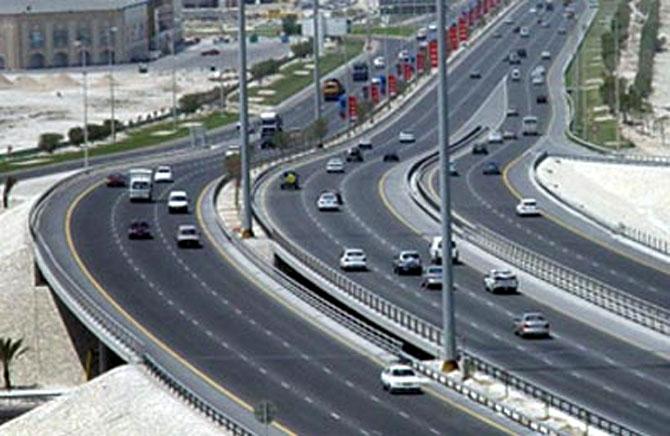 'No private project will take off at such high interest rates'
March 03, 2015
Moody's continues to assign India lowest investment grade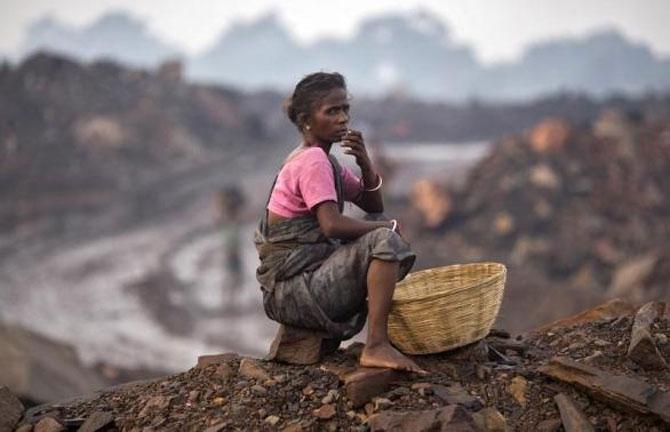 Budget clearly prioritised growth over fiscal consolidation, said Atsi Sheth, Senior VP, Moody's Investors Service.
March 02, 2015
'The Budget balances the interests of different groups'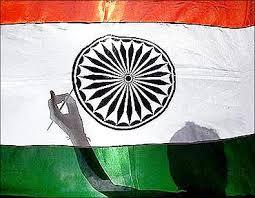 Chief Economic Advisor Arvind Subramanian's interview.
March 01, 2015
My prime task was to make India investment-friendly: Jaitley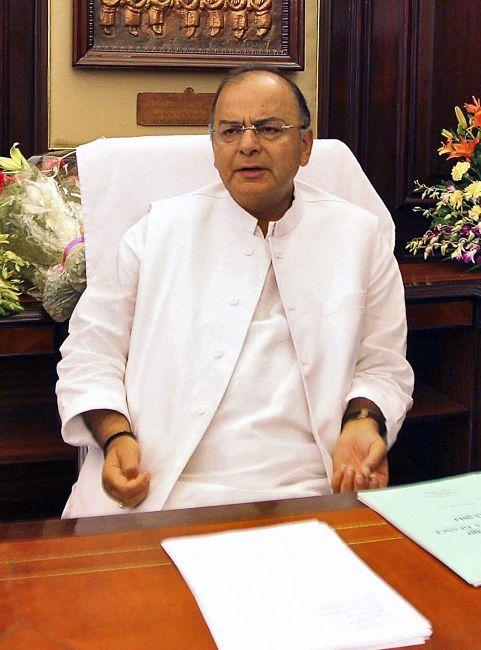 Why do I want to bring corporate tax from 30 per cent to 25 per cent?
February 27, 2015
Railway Minister explains why he did not announce new trains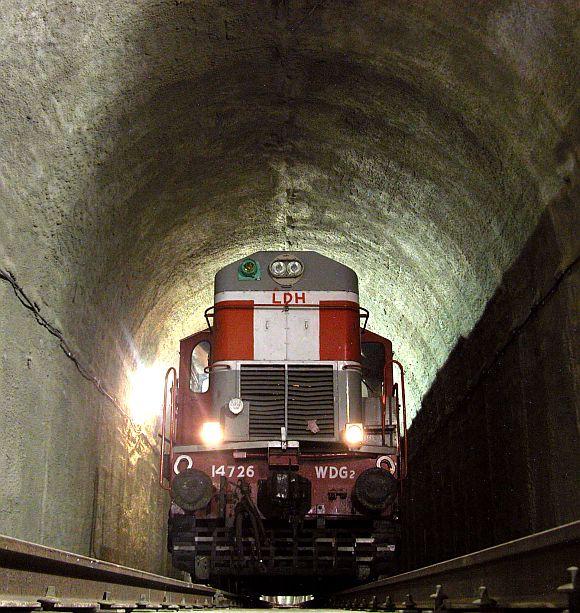 We have only rationalised the freight rates, says the minister.
February 26, 2015
We intend to pay everyone, unlike Kingfisher: SpiceJet promoter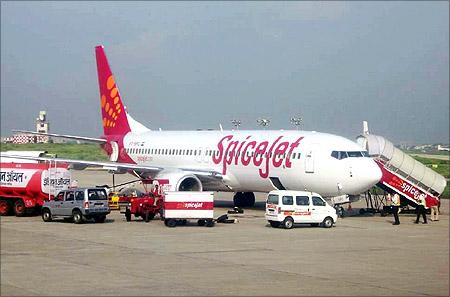 We have cleared all dues to our employees, says Ajay Singh
February 25, 2015
'We expect big changes in the Budget'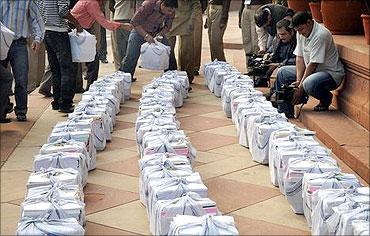 Aditya Birla Money MD talks about liquidity concerns in the market.
Budget 2015: What we need now are difficult decisions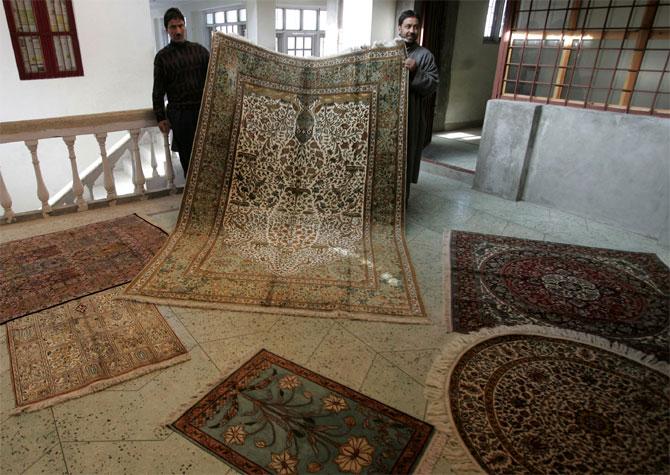 In an interview with Shobha Warrier/Rediff.com, he talks about the economic policies of the Narendra Modi government and whether achche din is really coming.
February 20, 2015
'Nobody can find fault with Modi's execution skills'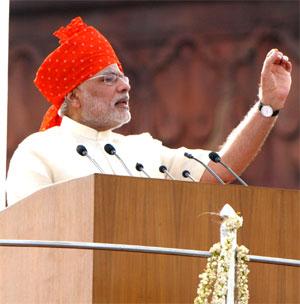 Aditya Puri thinks the government is on track.
February 17, 2015
'The Indian economy will putter along'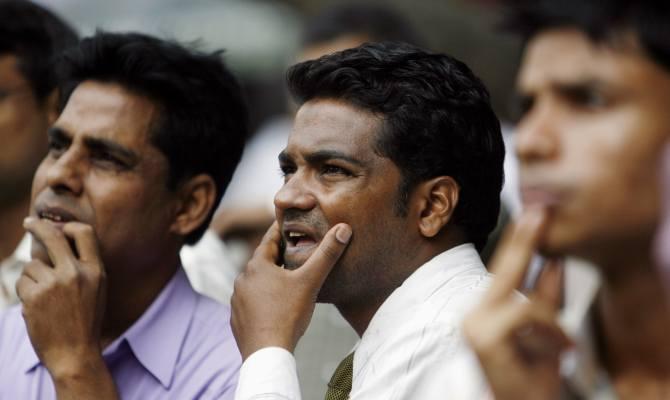 'I don't see India emerging as a global demand engine. Until India sorts out its domestic problems, nothing much is likely to happen in India.'
February 12, 2015
Why Steve Jobs' ex ad advisor dislikes Apple advertisements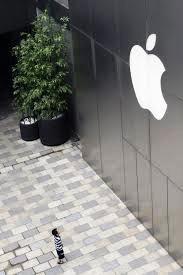 Ken Segall says marketing campaigns should be simple.
February 08, 2015
Tata Housing CEO on how smart cities can be developed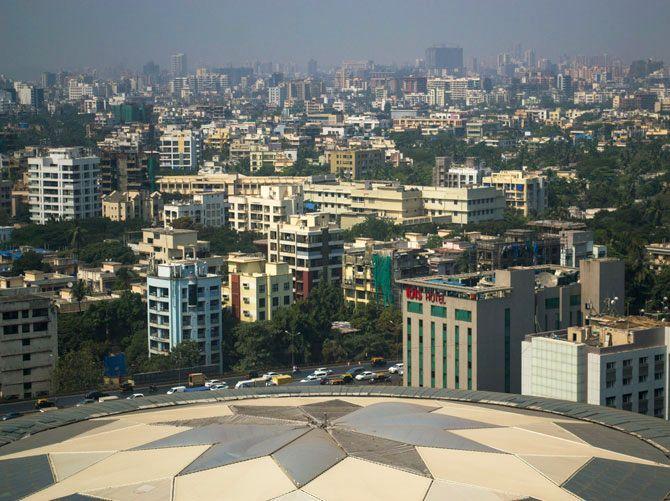 Like Jamshedpur, many Indian cities that have been and will be properly planned can be smart cities of the future.
January 22, 2015
The interview Narendra Modi MUST read!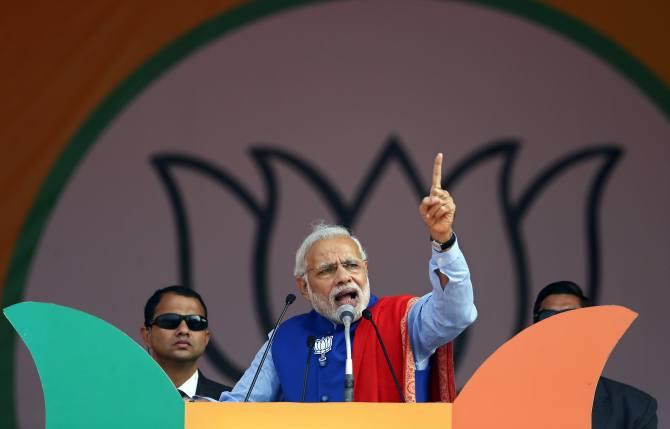 'Narendra Modi has had very good luck. Firstly, the fall of oil prices. You don't get that very often in your life and you certainly don't get that often when you are in government.'
January 21, 2015
Black money is all about rhetoric, says Mohandas Pai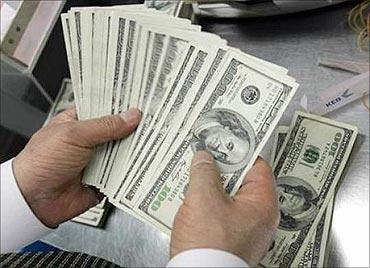 Chairman of Manipal Global Education Services says that the government often forgets that its prime duty is to serve the people and not some sick public sector units.
January 19, 2015
We are not thinking about layoffs at all: Vishal Sikka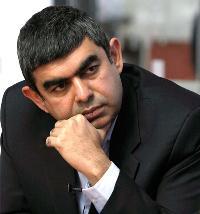 The company has become very big in the past 10 years -- it has grown almost 10 times; that is an unbelievable pace of growth, said the Infosys CEO.
January 16, 2015
REVEALED! How Ajay Singh plans to revive SpiceJet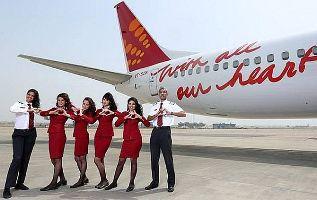 If oil prices continue as they are and we can cut costs, we'll be able to break even in the next financial quarter, says Singh.
January 02, 2015
REVEALED! How Snapdeal plans to enter remote places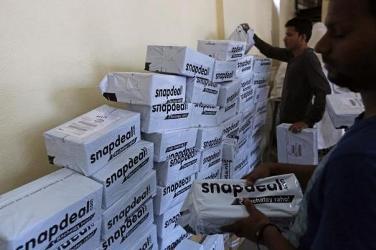 Sixty-five per cent of the company's sales are coming from Tier II cities and beyond, says the company CEO.
December 24, 2014
'RBI should have started cutting rates from October'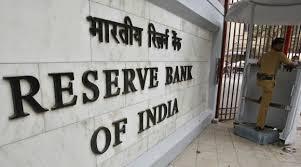 Bank credit growth, still sluggish, could see a rise if the Reserve Bank of India decides to cut interest rates, believes Ashima Goyal.
December 23, 2014
REVEALED! How Vistara plans to take on the skies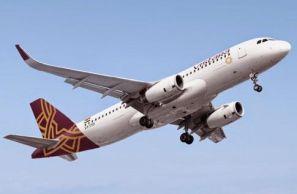 'India is a high-cost market but that is man-made. The government can change that with a stroke of the pen.'
December 19, 2014
Indian markets will double in next 5 years: Motilal Oswal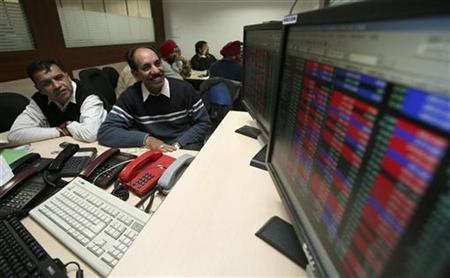 Bull run in the markets is likely to continue for next 5 years, says Motilal Oswal MD.
December 16, 2014
Why Rohan Murty decided to join Infosys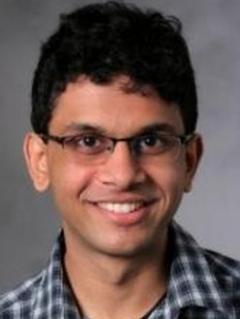 I was given two mandates -- to work on individual productivity and to drive automation, says N R Narayana Murthy's son.
December 15, 2014
CII president pitches for substantial cut in interest rates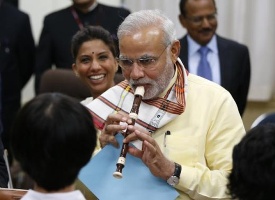 The ball is now in the Reserve Bank of India's court to lift up demand, says Ajay S Shriram.
What UK India biz council chief expects from Modi govt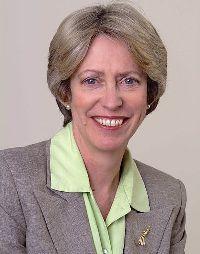 Patricia Hewitt, chair, UK India Business Council and former UK minister, spoke on a number of government initiatives and investment sentiments.
December 12, 2014
'India must resolve policy paralysis to revive the economy'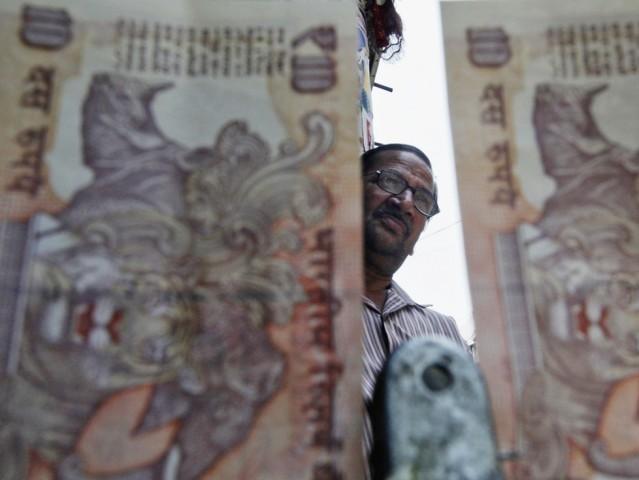 Growth in India will pick up from current levels, says LEO Puri, managing mirector, UTI Asset Management Company.
December 09, 2014
What the SpiceJet COO has to say on the mounting crisis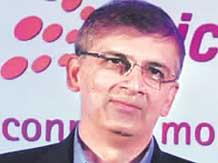 The chief operating officer said that the carrier will surmount the present crisis very soon.
December 03, 2014
It's a cordial relationship with govt, says Rajan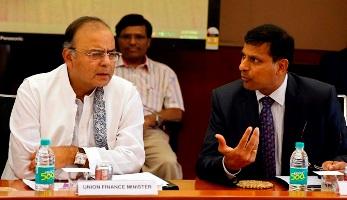 Raghuram Rajan explains the rationale for his policy stance and other issues.
November 19, 2014
Get set go! Micromax wants to take the game higher with 'YU'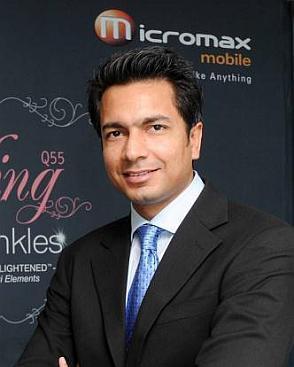 YU will be run as a separate business, not as an extension, says Rahul Sharma.
November 14, 2014
'India is barely 1% of China's e-commerce market'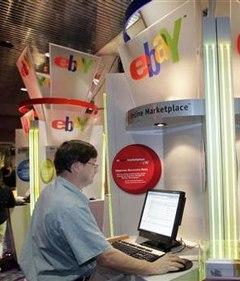 Ebay India MD Latif Nathani says that Indian ecommerce has a long way to go before catching up with the Chinese market.
November 06, 2014
CEO explains why Cognizant is going slow on large buys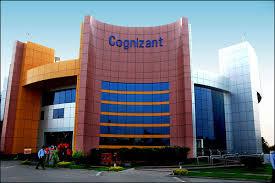 Rajeev Mehta, chief executive officer for IT services, explains to Business Standard that the company was faced with some client-specific issues, which led to this.
November 04, 2014
'India might get sick before it gets rich'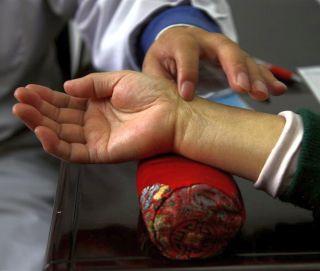 In his first interview after taking over as Philips India's vice-chairman and managing director, Krishna Kumar speaks to Business Standard on how the company is readying itself for the next few decades and the increasing importance of India to Philips' global operations.
October 17, 2014
'India doesn't have this ability to project power like China'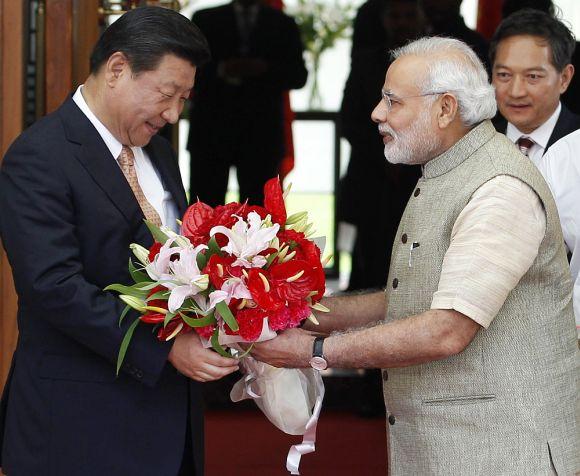 Arvind Subramanian talks about US and China's power play and where India figures in these dynamics.
October 16, 2014
IndiGo president reveals what makes the airline such a hit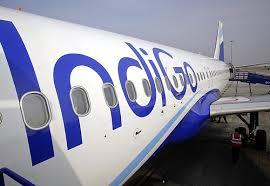 IndiGo's president Aditya Ghosh shares the growth plan.
October 11, 2014
Murthy will forever be known as Mr Infosys: Sikka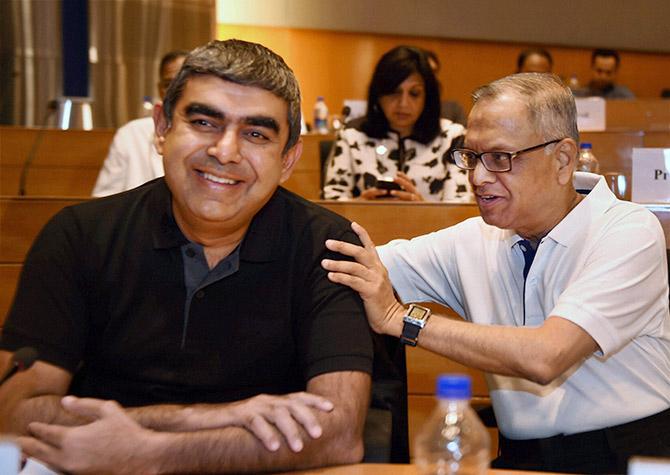 Vishal Sikka talks about his chemistry with N R Narayana Murthy and about his plans to strengthen the leadership team.
October 08, 2014
'We are in business of helping people discover products'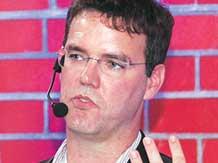 Nicolas Franchet, Facebook's global head of retail and e-commerce, talks to Business Standard about how the company can help e-commerce firms target customers.
October 07, 2014
'The economy is reviving, foreign investors are favouring India'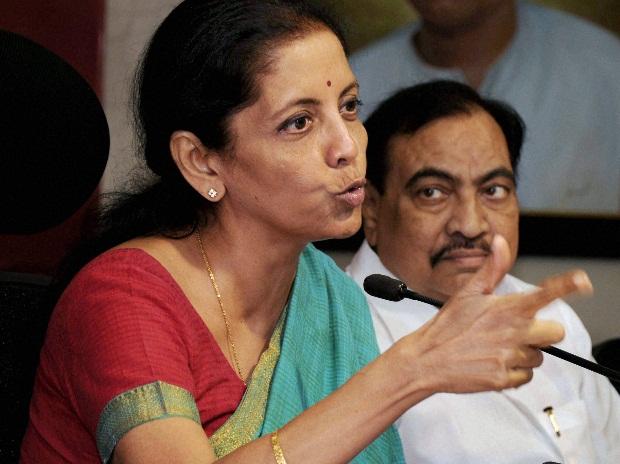 Minister of State for Commerce and Finance Nirmala Sitaraman, in Mumbai to address election rallies, took time out to talk about the economy, foreign investment and trade facilitation.
October 06, 2014
'The psychological impact of layoffs is often forgotten'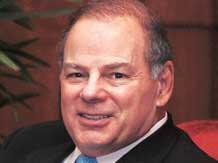 But when organisations cushion the impact to make it less traumatic, it helps in the recovery process, <B>Wayne F Cascio</B> tells <I>Abhilasha Ojha</I>
September 29, 2014
We do well because we don't think of competition: Jeff Bezos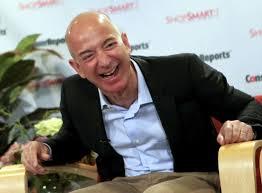 The chief executive of the e-commerce giant is making his second visit to India -- the first since Amazon entered this market.
September 22, 2014
'Online will soon be the preferred route for buying property'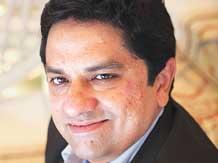 Brotin Banerjee, managing director and chief executive officer, talks to Business Standard on how the e-commerce space has broken down the barriers between a buyer and a seller.
September 12, 2014
General Motors chief reveals her plan to make it big in India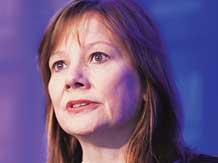 Barra says GM is working on putting out the right products here because it will be difficult to make a mark globally without India.
September 11, 2014
'Good time for global investors to enter Indian equity market'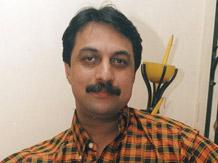 The automobile segment is our preferred area, and old favourites such as Tata Motors, Bajaj and Maruti Suzuki continue to entice us.
September 05, 2014
'People will forget 2008-14, believe in India growth story'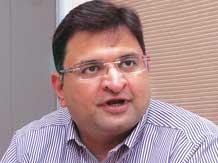 Short-term gains are always unpredictable.
I have enough liquidity to look after growth needs: SBI chief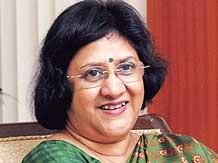 In an interview with Business Standard, Arundhati Bhattacharya says she expects stalled projects coming back on track in two quarters.
September 04, 2014
We gave Vijay Mallya an opportunity to respond: UBI official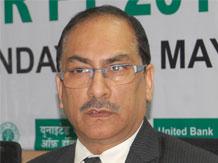 Deepak Narang, executive director of United Bank of India, speaks on Vijay Mallya's 'wilful defaulter' status.
September 03, 2014
No founder's exit is a loss: Mindtree chief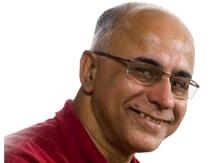 In an email interview with Business Standard, Mindtree's co-founder and chairman says the company was designed to outlive the founding team and no such departure is a loss.
August 27, 2014
Trai chief on how to build a fair, independent news media
On this technological revolution, we are 7-10 years behind the US. So, the threat to newspapers doesn't exist now, says Trai Chairman Rahul Khullar.
August 26, 2014
I feel completely vindicated: Ex-coal secretary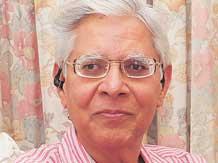 The former coal secretary opens up in a free-wheeling interview.
August 20, 2014
Anand Mahindra, Chanda Kochhar on why India fails in innovation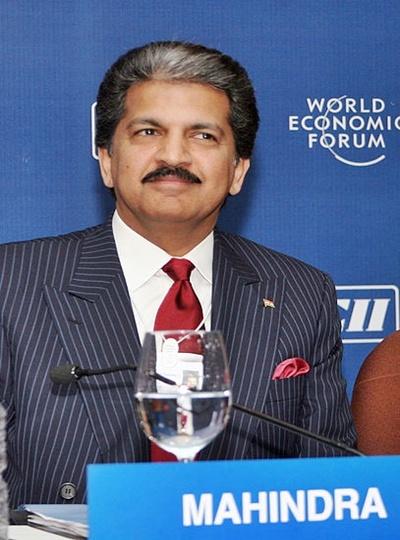 The education system is very examination-oriented but an application of that knowledge is lacking, says Chanda Kochhar.
August 12, 2014
Tata SIA chief on how the airline plans to strike it big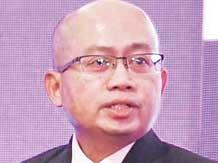 Phee Teik Yeoh, the recently anointed chief executive officer of the airline, speaks to Business Standard on his aim of changing the rule of the game in the aviation sector by redefining service and operational experience for travellers accustomed to mere functionality.
August 08, 2014
Why Cognizant has cut revenue growth estimate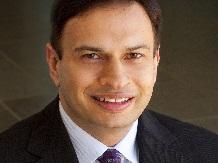 Rajeev Mehta, chief executive for IT services, believes this is due to a few client-specific issues, saying the overall business environment continues to look good.
August 06, 2014
Let's fight the anti-inflation battle once and win: Rajan
While achieving an eight per cent retail inflation rate by January 2015 is well within reach, Reserve Bank of India Governor Raghuram Rajan notes there is a second target, of six per cent by 2016.
August 01, 2014
I feel pretty satisfied with what we've done: HCL CEO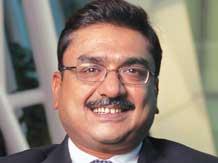 Interview with Anant Gupta, HCL Tech's president and chief executive officer.
July 31, 2014
I am still in wait-and-watch mode on India: Jim Rogers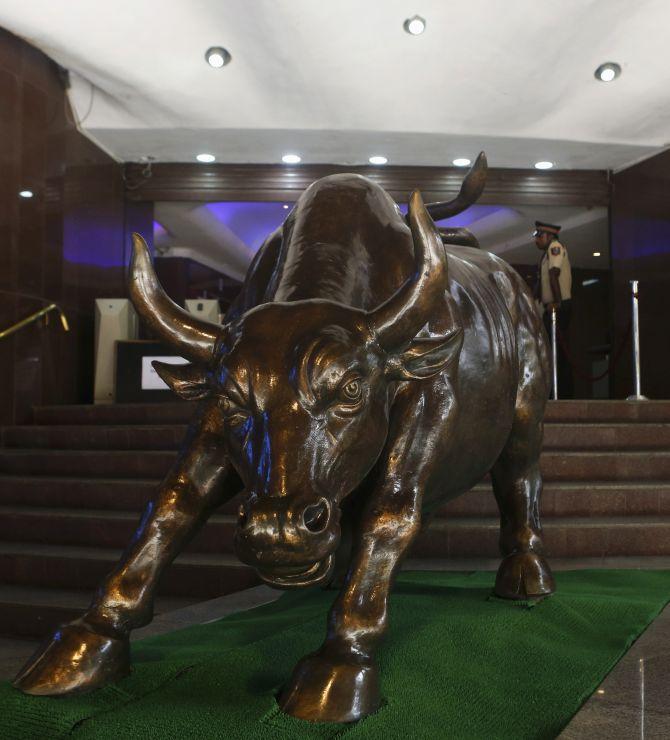 Jim Rogers says India needs to do a lot to put its house in order.
July 30, 2014
Founders run the company, not investors: Flipkart CEO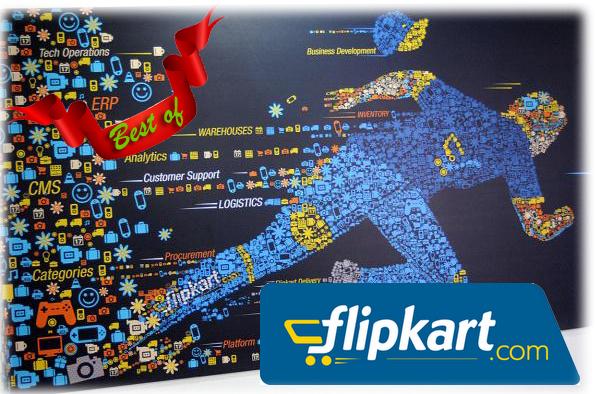 Flipkart, the poster boy of Indian e-commerce, hit a new high by raising $1 billion (about Rs 6,000 crore) in the latest funding round, led by existing investors Tiger Global Management and Naspers.
July 14, 2014
Budget only beginning, I did whatever I could do: Jaitley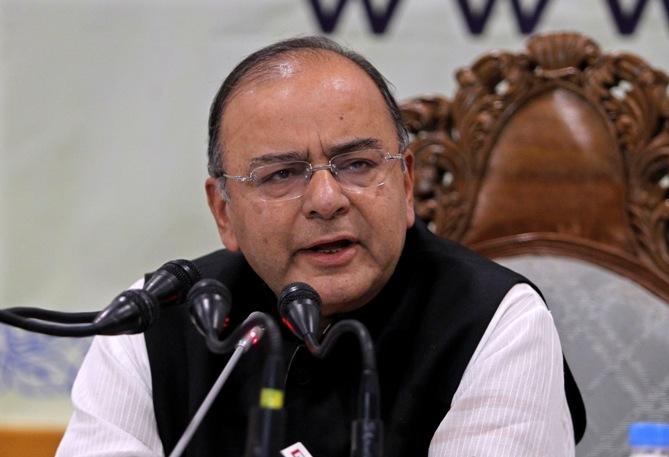 The Budget has proposed increasing the income tax exemption limit to Rs 250,000 from Rs 200,000 and raised the ceiling on investment in saving instruments to Rs 150,000 from Rs 100,000 per annum.
July 12, 2014
We are more predictable today: S D Shibulal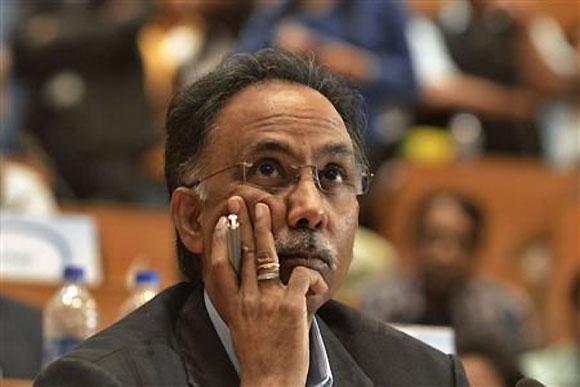 At his last media interaction after announcing Infosys' quarterly earnings, the outgoing CEO talks about the company's business, the challenges it faces, and efforts to overcome them.
July 11, 2014
'I didn't have enough money to do more for the common taxpayer'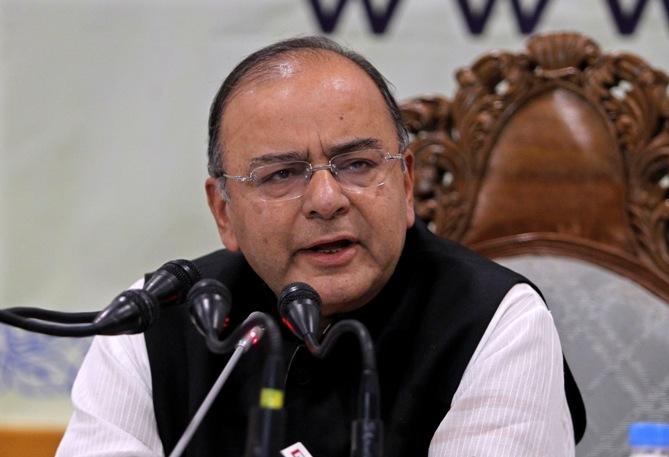 Finance Minister Arun Jaitley talks to T N Ninan.
July 09, 2014
Interview with Gowda: 'Railway budget not biased, it's for the common man'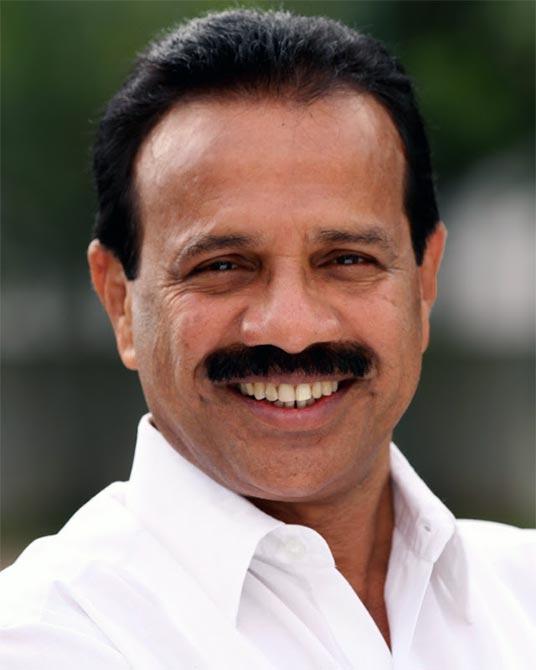 Railway Minister Sadananda Gowda tells Rediff.com's Vicky Nanjappa that FDI in railways would be permitted only in infrastructure and not operations.
FDI will be allowed only in railway infrastructure: Gowda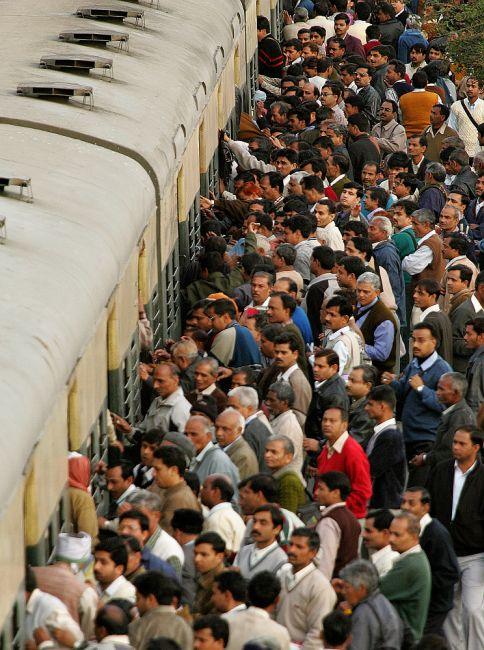 We have requested the commerce department to delete the line that FDI was not permitted in the Railways, the minister said.
June 26, 2014
'Mutual funds may see their best period in next 5 years'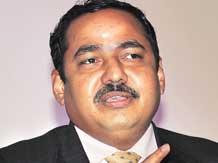 A Balasubramanian tells Business Standard that the sector will see one of its best phases in the coming five years.
June 24, 2014
'Budget will bring a simpler tax system for businesses'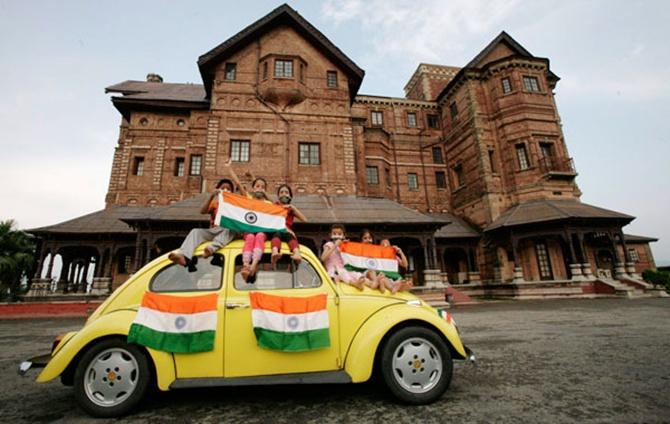 This Budget will set a direction to increase the ease of doing business and restore confidence in the economy.
June 19, 2014
'Stay invested, Sensex will double in 5 years'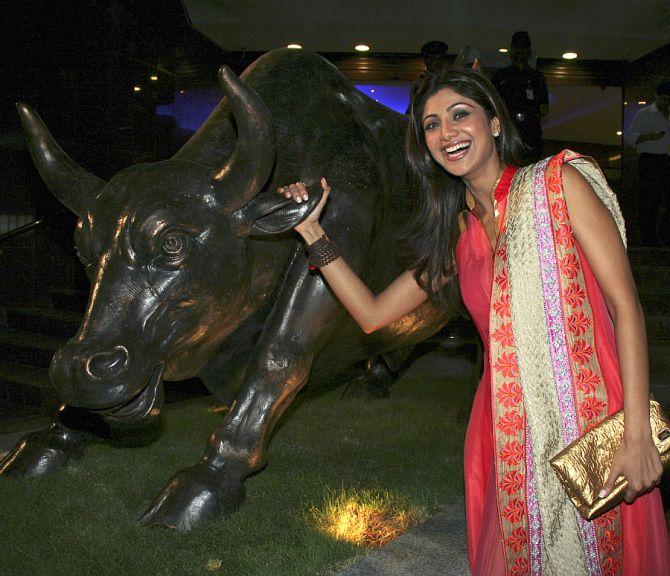 Anybody who is saying that in five years the Sensex will go to 60,000 is only saying that in the next five, years the Sensex will generate a CAGR of around 19 per cent, says U R Bhat, managing director of Dalton Capital Advisors.
June 17, 2014
'Affordable housing: A change in mindset is needed'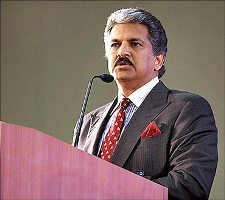 Chairman Anand Mahindra spoke to Business Standard on affordable housing.
June 13, 2014
Why Vishal Sikka decided to join Infosys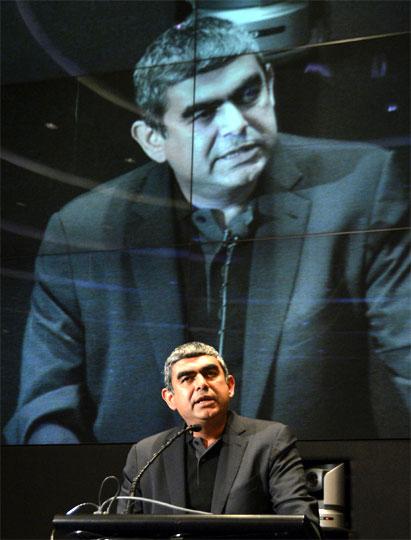 While growing up, Infosys was a real role model to all of us. The opportunity to lead this iconic company is something amazing, says Vishal Sikka.
May 27, 2014
'Potential of returns the highest in small-caps'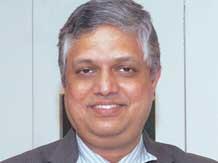 S Naren, CIO of ICICI Prudential Mutual Fund, in an interview with Chandan Kishore Kant, says cyclicals will offer good value.
May 08, 2014
We are quite optimistic for the whole year: Cognizant CEO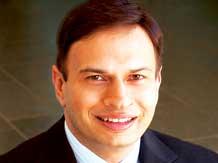 Rajeev Mehta says the slow beginning in North America was primarily on account of some health care clients, evaluating the impact of the Affordable Care Act before deciding on their technology spending.
May 07, 2014
'Job creation will be first big challenge for the next govt'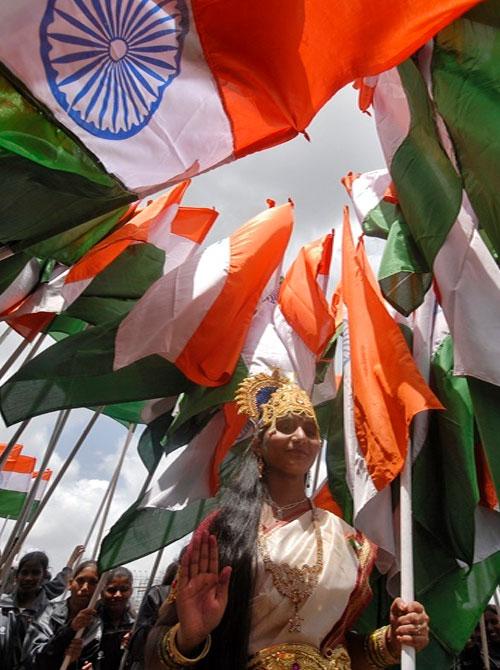 Our economic growth was never broad based. We have not been able to harness technology for the overall development of industry.
May 01, 2014
I have survived the tsunami of bad news: Jignesh Shah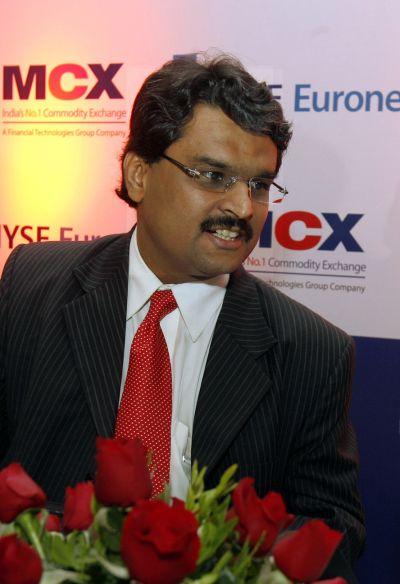 An interview with Jignesh Shah.
April 29, 2014
Congress too allotted us land in Gujarat: Gautam Adani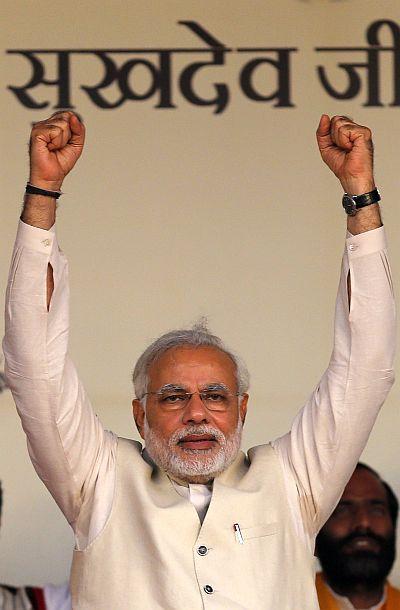 Gautam Adani, head of the Rs 45,000-crore Adani group that is in the midst of a controversy, with the Congress party charging the BJP's prime ministerial candidate Narendra Modi with showing special favours to them speaks to CNN-IBN.
April 28, 2014
'New govt should have balanced approach to tax administration'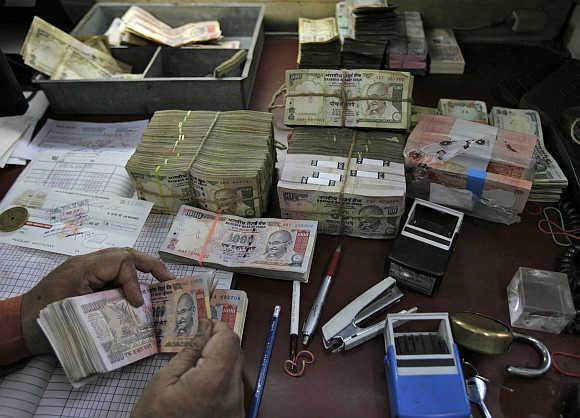 Accountability must be linked to minimising infructuous demands and tracking recovery
April 25, 2014
'Granting bank licence to corporates can be tricky'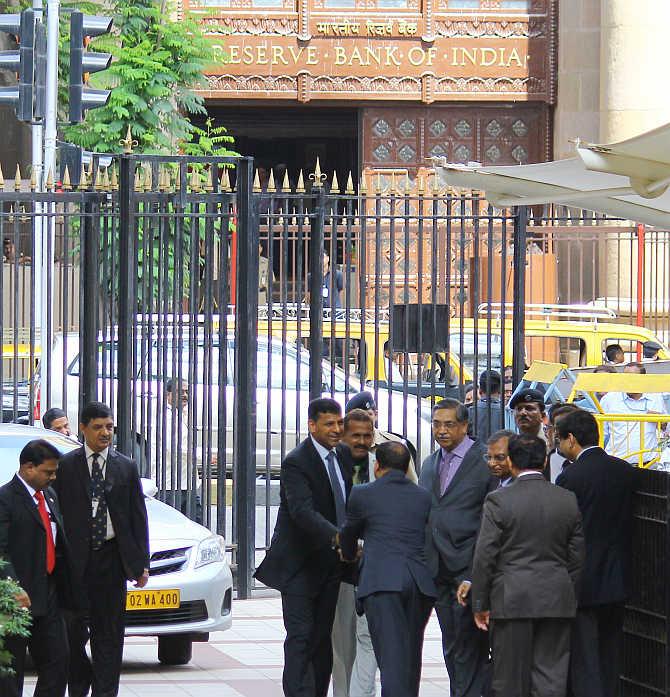 Financial inclusion has two parameters- access and use of banking services.
April 18, 2014
Why TCS is bullish on growth prospects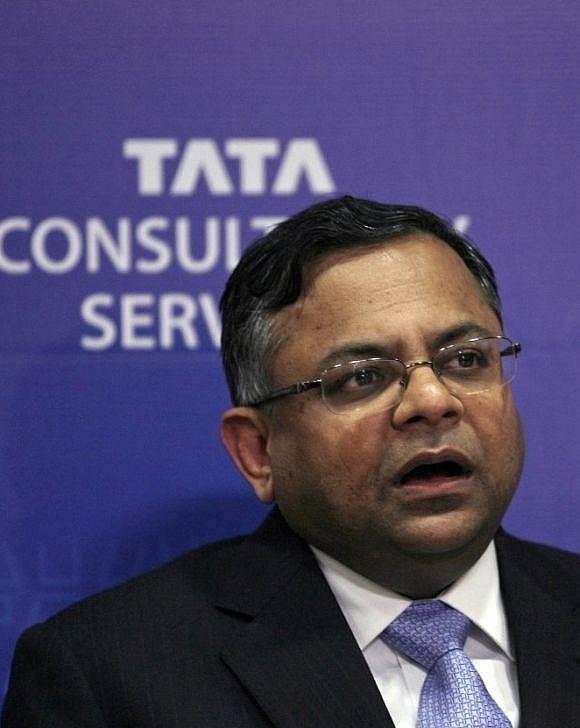 With revenues of $13.4 billion for FY14, Tata Consultancy Services (TCS) has managed to deliver consistent growth for both the fourth quarter and the full year.
April 16, 2014
We are much stronger and younger today: Infosys CEO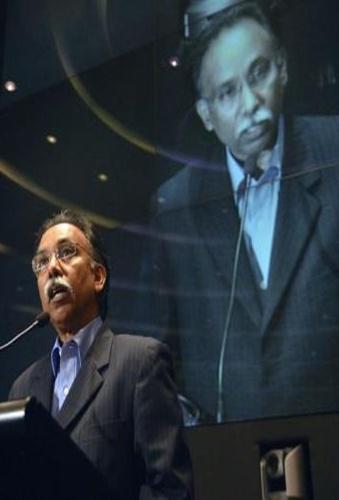 It has always been a high point for me at Infosys, says Shibulal.
April 15, 2014
Will a foreigner become Infosys' next CEO?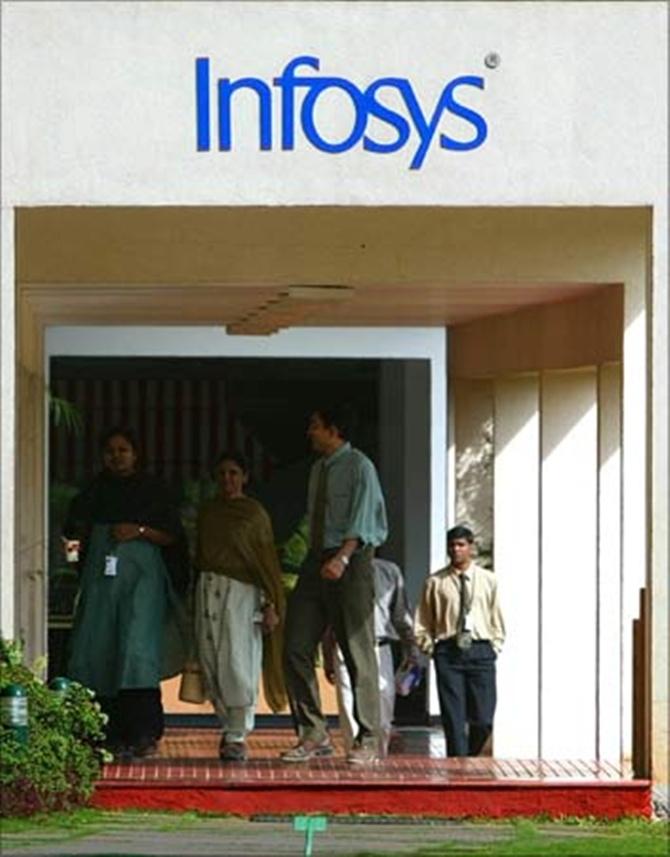 We have initiated the search now to ensure we have a seamless management transition to the next leader, says K V Kamath.
April 14, 2014
'Premature to talk of changes in Ranbaxy top brass now'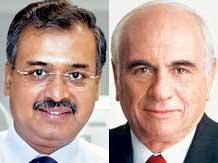 Sun Pharmaceutical Industries will take a call on whether to shut Ranbaxy's troubled factories or make changes in the top management of the latter only after its $4-billion acquisition deal is complete.
Is Narayana Murthy grooming his son for the top post?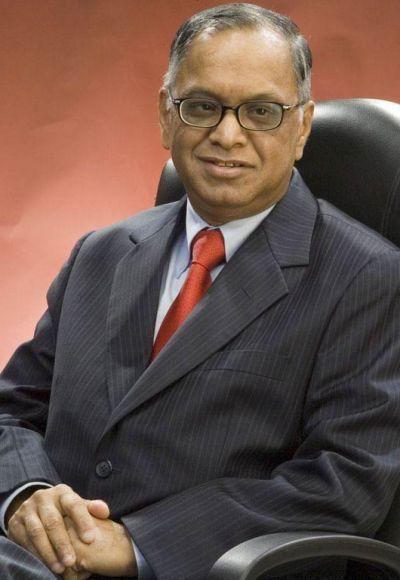 The company requires a change in leadership, says T V Mohandas Pai, former board member and head of HR & administration at Infosys.
April 02, 2014
With inflation under control, RBI may go easy on rates: Rajan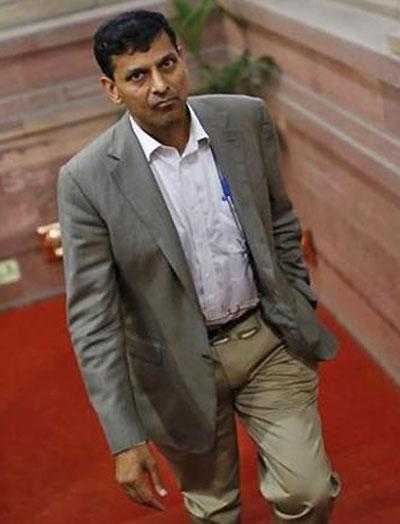 Reserve Bank of India Governor Raghuram Rajan said, in an election year, it is better to be ready for any eventuality.
April 01, 2014
'Apt policy corrections alone can revive India's growth'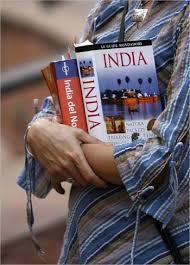 The former RBI deputy governor talked about the prospects of an economic revival, reforms in IMF, etc.
March 21, 2014
Series: 'To revive economy India must focus on agriculture'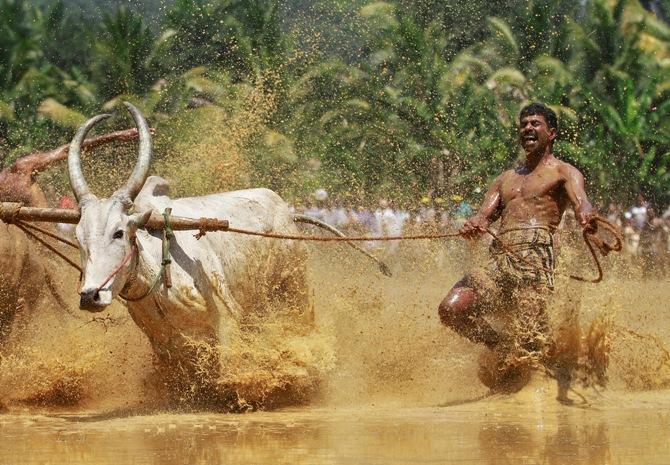 Major problems afflicting the national economy at the moment are unemployment, inflation and corruption, says Asim Dasgupta, former finance minister of Bengal.
March 18, 2014
Biocon chief on why India's varsities aren't 'global'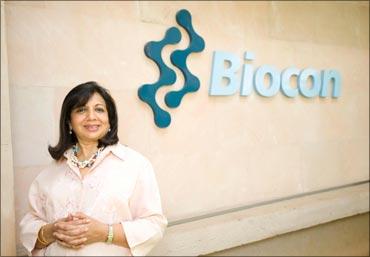 In an interview with Business Standard, Mazumdar-Shaw spells out her plans for the institution over coming years.
March 13, 2014
Series: 'Next goverment's biggest challenge is to create jobs'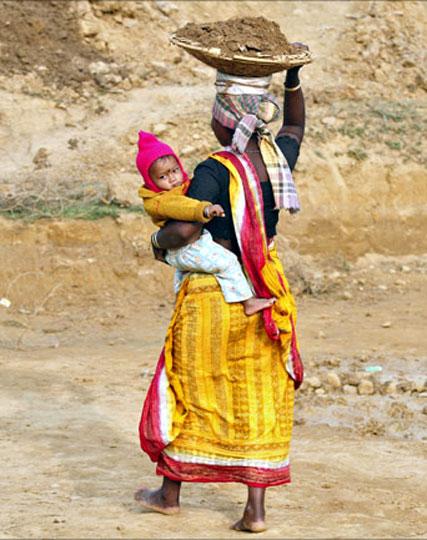 Our ways of working lack innovation and our thinking is bureaucratic. Policy paralysis will continue, Mudit Jain, executive director of DCW, told Rediff.com's in an exclusive interview on the Indian economy.
March 03, 2014
Maruti chief clarifies on royalty payment to Suzuki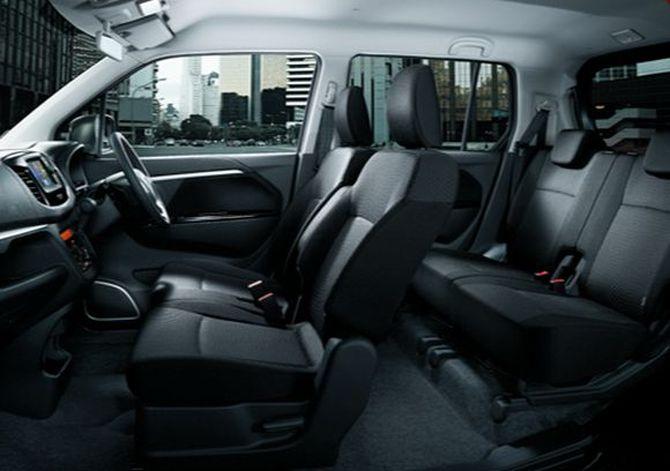 Shares of Maruti Suzuki tanked over 5 percent last week on concerns related to its plant in Gujrat. However, its chairman says, company will deliver good results in ensung quarters.
February 25, 2014
Series: 'US economy needs to improve for India to turn around'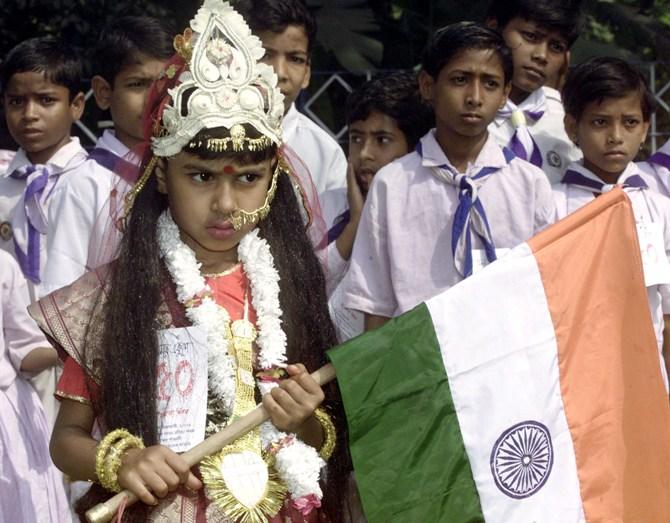 The Indian economy is sinking but everyone's busy leading the high life, no one's worried, says veteran economist Ashok Mitra, in an interview to Rediff.com's Indrani Roy.
February 20, 2014
Interim budget is not a mathematical jugglery: FM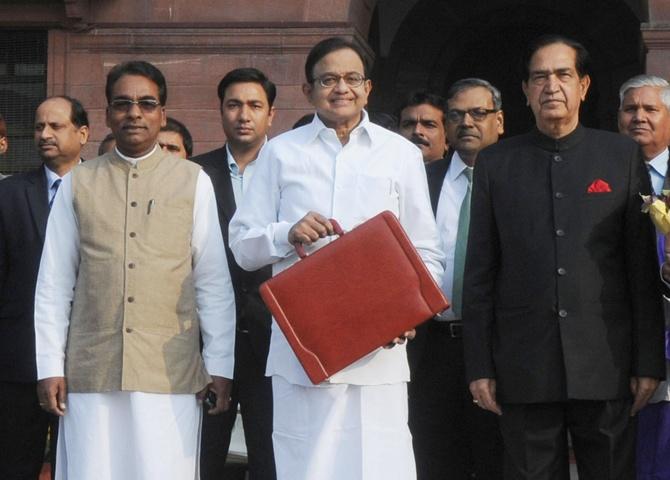 Finance Minister P Chidamabaram has challenged BJP's Prime Ministerial nominee and Gujarat Chief Minister Narendra Modi to face the press with his views on the economy.
February 18, 2014
I didn't want to please everyone, says Chidambaram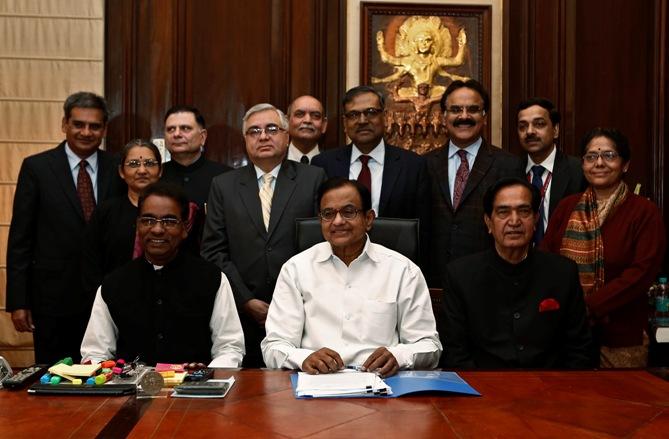 He said he had achieved a fair measure of success in stablising India's economy and aimed to make it the third-biggest after the US and China.
February 13, 2014
'Railways' financial performance pretty robust'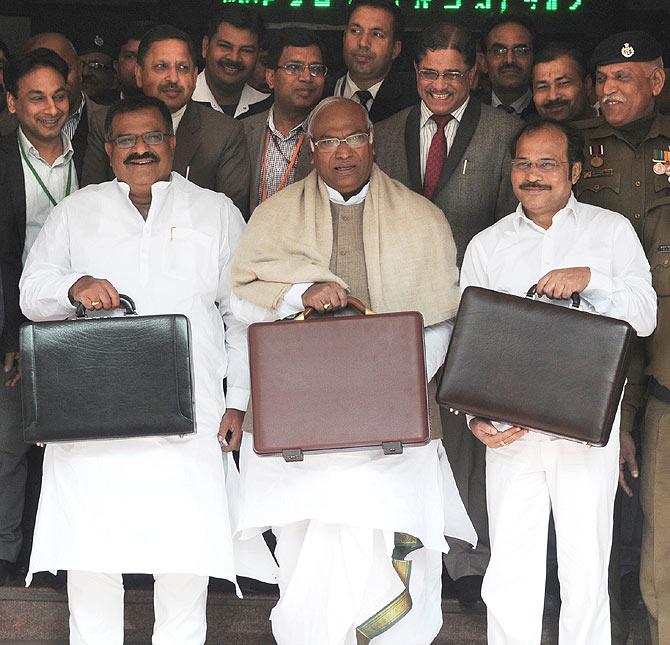 According to railway officials, an operating ratio of 90.8 per cent was encouraging.
January 30, 2014
Are Ranbaxy drugs available in India safe?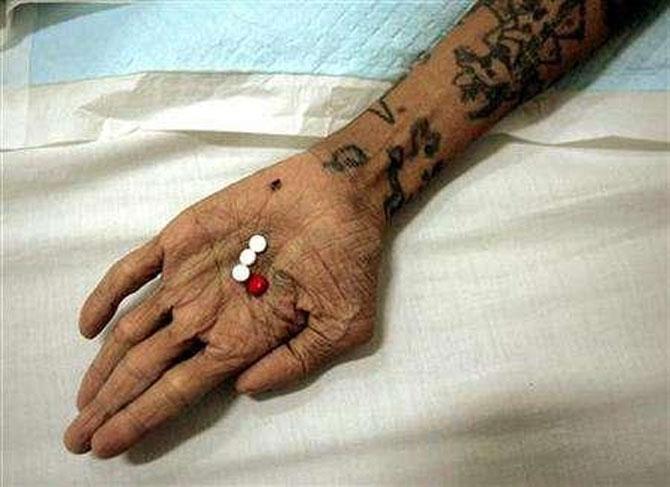 If I follow US standards, I will have to shut almost all drug facilities: G N Singh
January 24, 2014
Cognizant boss on what makes the company tick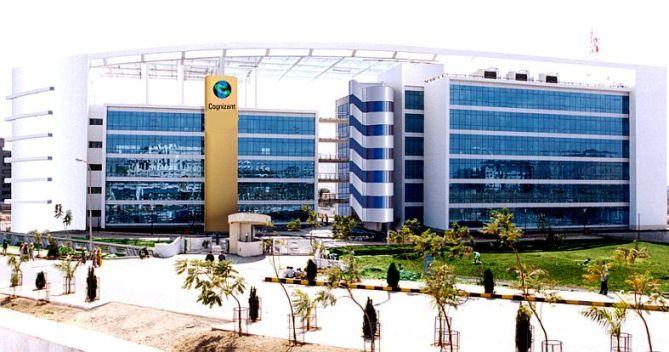 Cognizant India Executive Vice-Chairman R Chandrasekaran talks to Business Standard about the experience and the way forward.
January 20, 2014
'People say I should join AAP and contest against Praful Patel'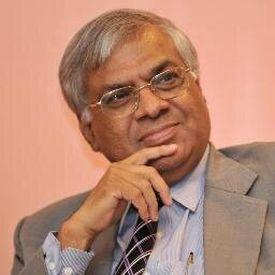 'I will not bog down with the setbacks. I am going to republish the book. All the copyrights rest with me,' former executive director of Air India Jitendra Bhargave tells about Praful Patel's pressure to withdraw his book.
January 06, 2014
'Bengal is in dire need of industrial development'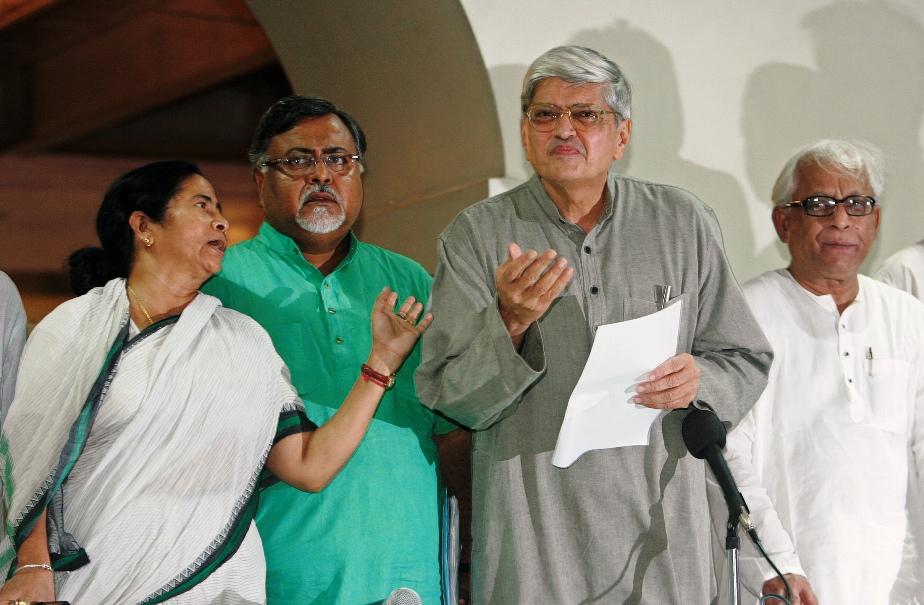 Partha Chatterjee, former West Bengal industry minister, says it is a gross misconception that the government's policy is anti-industry.
January 02, 2014
DMIC project will be delivered on schedule: Amitabh Kant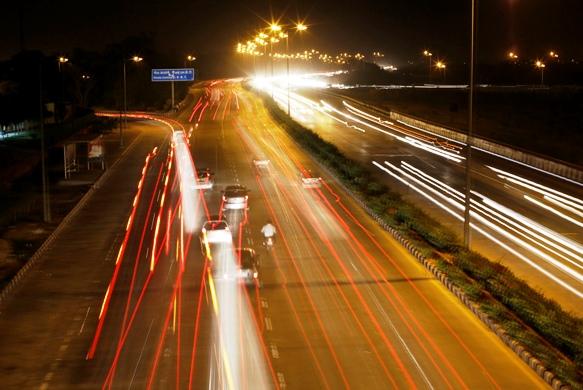 Downplaying concerns of delay, Amitabh Kant, managing director of Delhi-Mumbai Industrial Corridor Development Corporation (DMIC), says the project will be delivered on time.
December 24, 2013
How Walt Disney plans to strike it big in India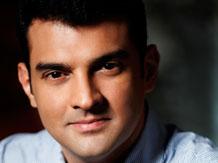 Siddharth Roy Kapur will take charge as managing director of the Walt Disney Company India from January 1.
We have to be very careful while raising rates: Rajan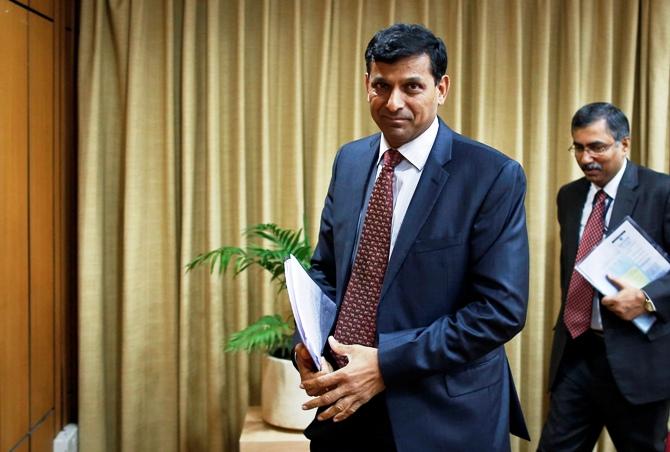 People who advocate a rate hike because inflation is very high, even without the food component, have in mind some developed-economy structure, Raghuram Rajan tells Business Standard in an exclusive interview.
December 17, 2013
'In 2014, markets will be as volatile as in 2013'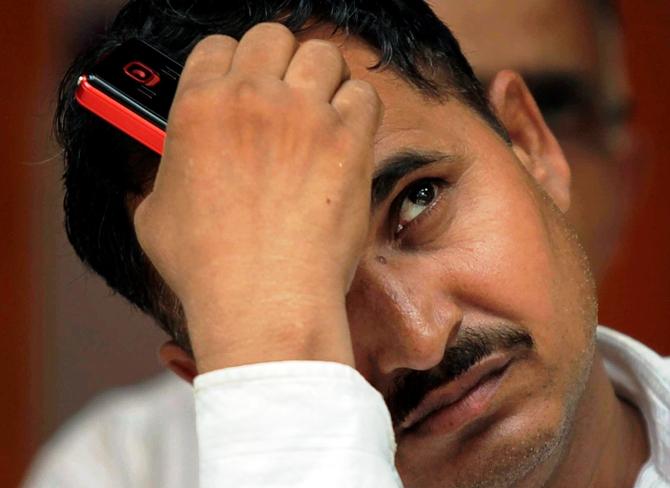 Bhavtosh Vajpayee, managing director and head of the Indian equities business at Barclays, the London-headquartered multinational banking and financial services company, tells Business Standard it is still too early to predict an economic recovery.
December 13, 2013
'Costly smartphones are affordable luxury now'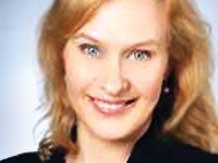 The company has identified India as one of the two key markets in South Asia.
December 11, 2013
What HDFC Bank must learn from McDonald's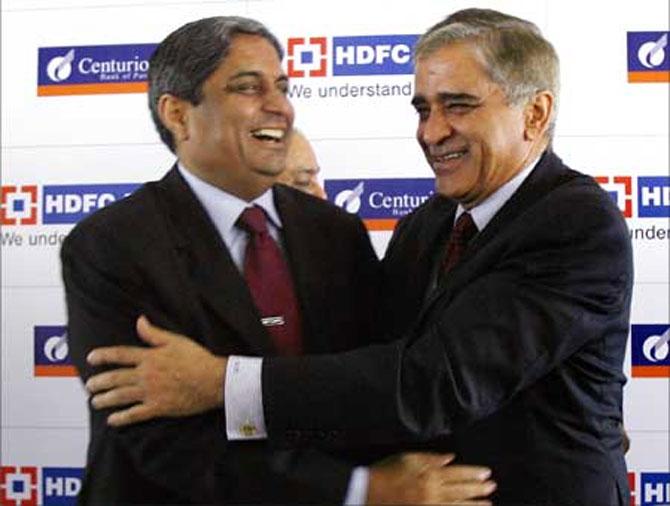 McDonald's asks the consumer whether he wants a hamburger with cheese, with tomato or without tomato. We will also have to deliver products as and when and how the customer wants.
December 10, 2013
'Markets are unprepared for Lok Sabha elections'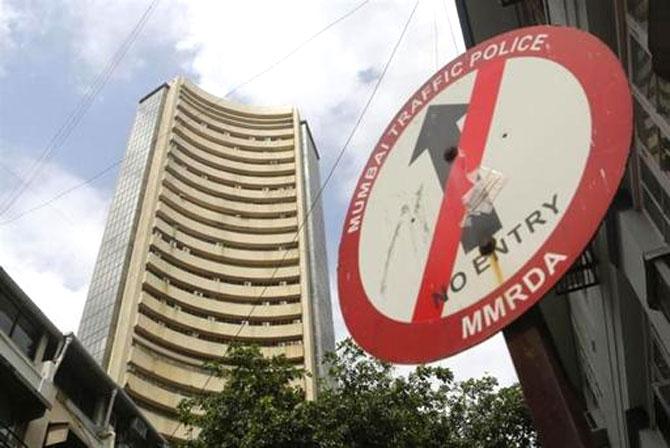 Interview with Vice-Chairman and Joint Managing Director, First Global
December 09, 2013
'We aim to provide luxury housing at affordable prices'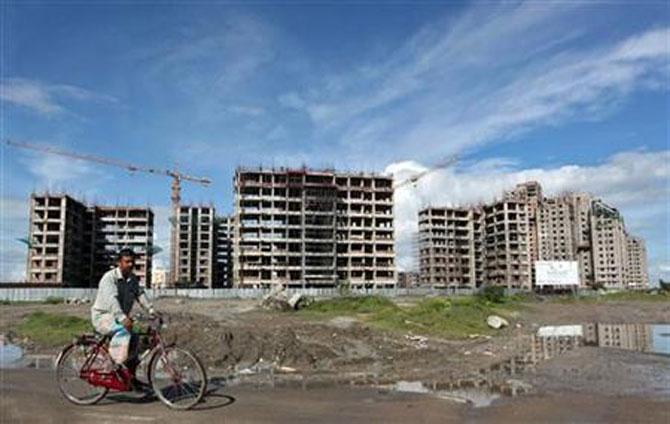 "Our objective of venturing into different sections of housing is to provide luxury at affordable prices and ensure quality living for all," says Ram Raheja, director and head, Architecture & Design, S Raheja Realty.
December 06, 2013
We are urging for a consensus on food security, says Sharma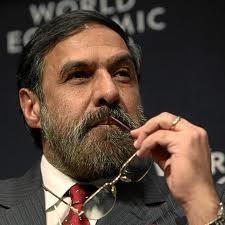 As Commerce and Industry Minister Anand Sharma ruled out any possibility of a compromise, whispers were already being heard of a possible collapse of the talks.
November 19, 2013
Meet the man who exposed Ranbaxy's fraud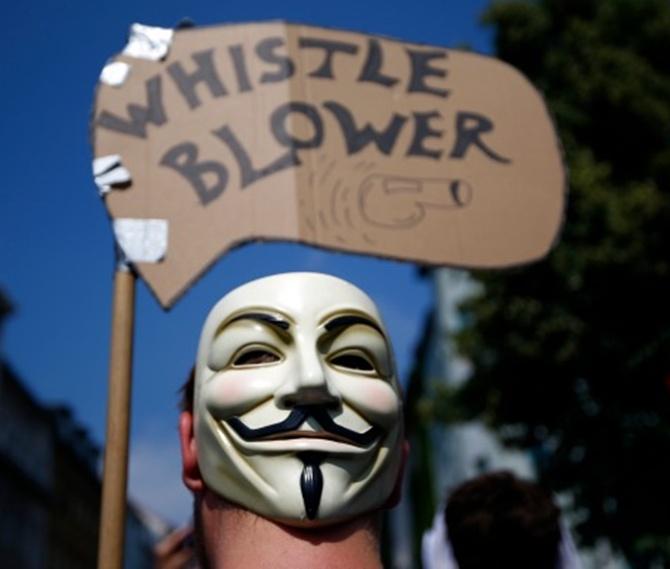 Dinesh Thakur is now planning to start a new venture to help the industry and the US regulator avoid another Ranbaxy-like episode.
November 14, 2013
'Haven't seen any investment slowdown in IT sector'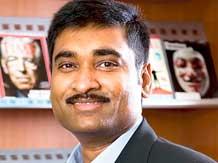 The investment arm of US-headquartered chip-maker Intel Corporation expects India to add around 300 million internet users over the next five years.
November 13, 2013
Abolish income, corporate taxes to boost growth, says Swamy

The best way to put the economy back on track is to abolish income and corporate taxes, as this will not only raise confidence but also increase savings and boost growth, the Bharatiya Janata Party's Subramanian Swamy tells Faisal Kidwai.
November 12, 2013
'Indian elites are out of touch with the poor'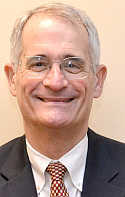 The disparity between the outlook of the rich and poor was greater in India than in any other emerging economy. Indians might want to be worried about this because this suggests that the rich are really out of touch with the poor, Bruce Stoke, Director of Pew Research Center, tells Faisal Kidwai in an interview.
November 06, 2013
Will HCL face a Infosys-like situation ever?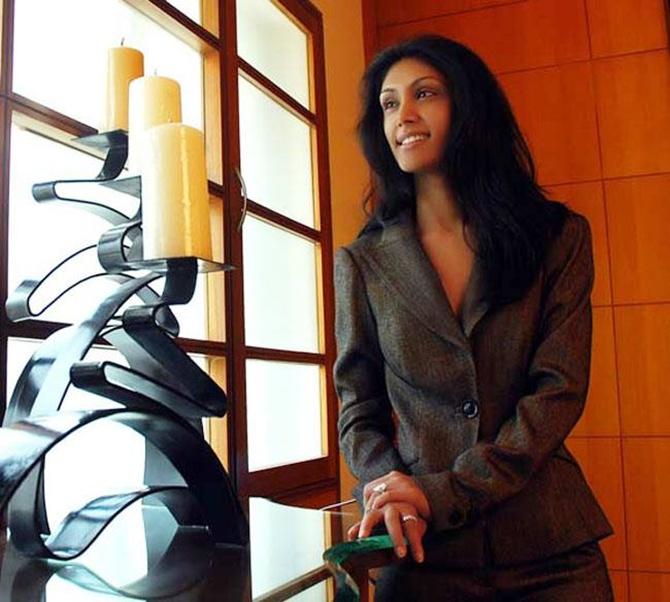 Shiv Nadar, the first-generation information technology entrepreneur, founder and chairman of the HCL Group, has announced an additional Rs 3,000-crore investment over the next five years towards the educational initiatives of his corporate social responsibility entity, the Shiv Nadar Foundation.
October 30, 2013
Don't want to tell banks what they ought to be doing: Rajan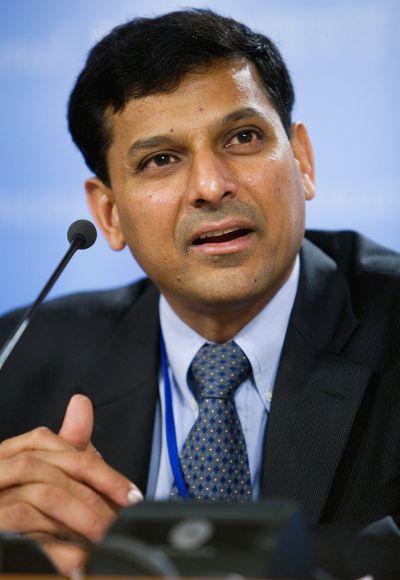 He doesn't expect banks to raise interest rates, as they'd not reduced these after the policy rate cuts in May and March.
October 14, 2013
'WTO discussing food security due to India's efforts'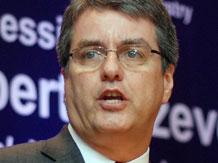 In an interview with , the DG lauds the efforts of Indian negotiators in bringing the deal on the table.
September 18, 2013
Meet the nuclear physicist who builds ports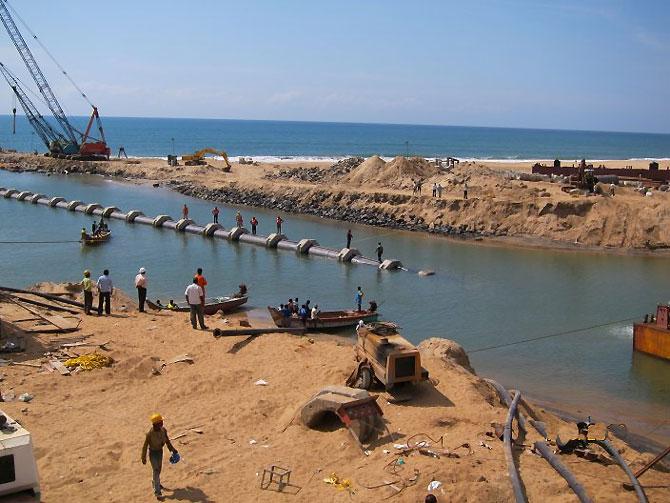 If you are proud of your birthplace you will be happy, says Vijay Papparao, in a conversation with
What the Trai chief has to say on spectrum pricing and growth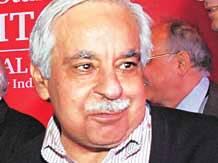 Within a week of the Telecom Regulatory Authority of India giving its final recommendations on the valuation and pricing of spectrum, Chairman Rahul Khullar speaks to Business Standard on the process the regulator followed in finalising the much-debated issue.
September 17, 2013
We cannot afford to subsidise petroleum products: Montek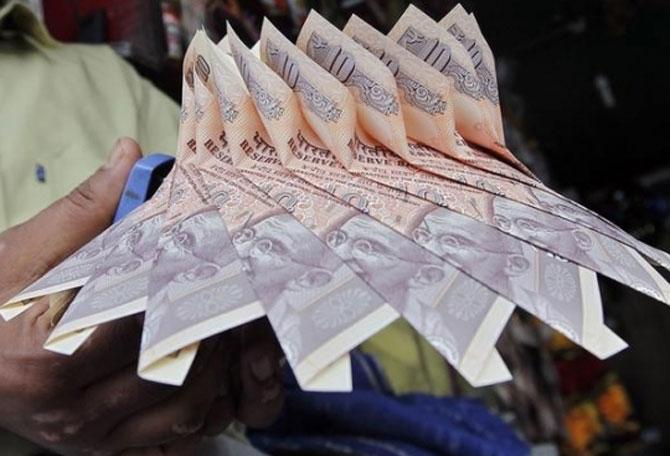 Planning Commission Deputy Chairman Montek Singh Ahluwalia says investors are aware the government is addressing various problems in the economy.
September 16, 2013
Ambitious plans of the new SKS chief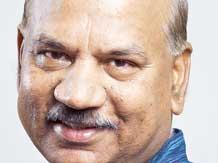 As the chairperson of SKS Trust, the largest shareholder in SKS Microfinance, Biksham Gujja created a stir by announcing they wanted to nominate Vikram Akula, the ousted boss who had founded the company the latter founded, as its representative on the board.
September 12, 2013
'RBI to get glimpses of Rajan's technical acumen soon'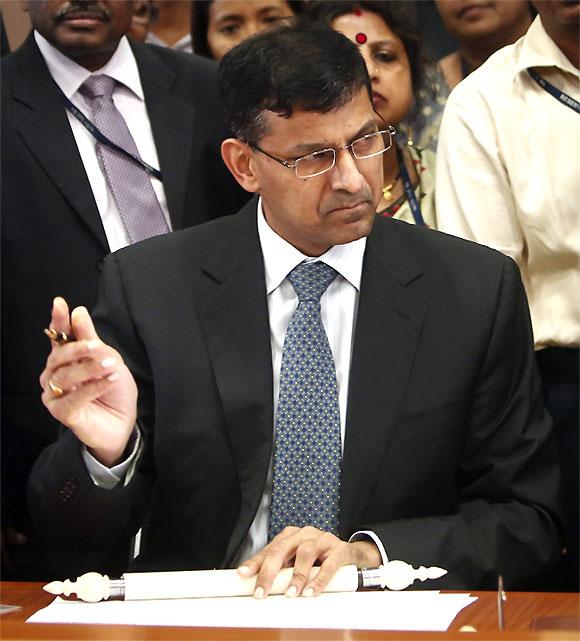 A few market and economic indicators have begun looking up, thanks to what many term the 'Rajan effect'.
Why India's economy is in such a mess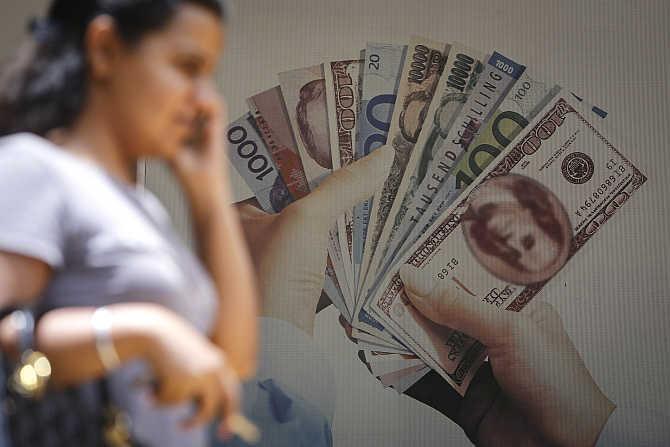 Investors have lost confidence in the economy, says Professor Arun Kumar, Sukhamoy Chakravarty Chair at the Centre for Economic Studies and Planning, Jawaharlal Nehru University.
Things will improve in 2nd half: Kumar Mangalam Birla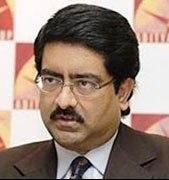 The 46-year-old chairman of the Aditya Birla Group has made at least 28 acquisitions since he took the reins of the group 18 years ago.
September 11, 2013
'India needs Rs 2,000 crore a day of capital inflows'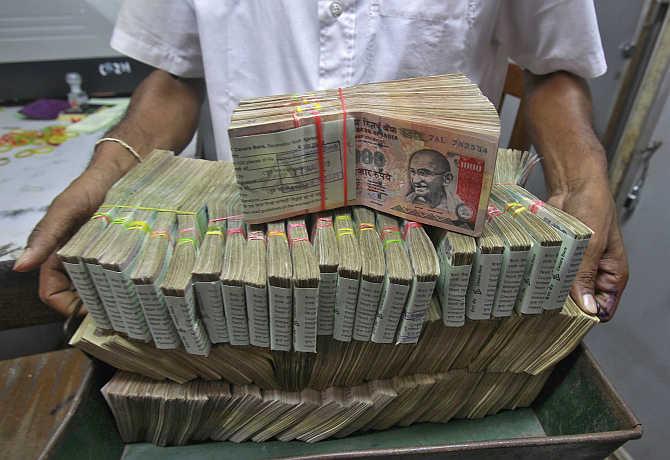 It is time to reform the RBI and the ministry of finance, says Dr Ajay Shah of the National Institute of Public Finance and Policy, New Delhi.
'Indian politicians do not worry about the nation'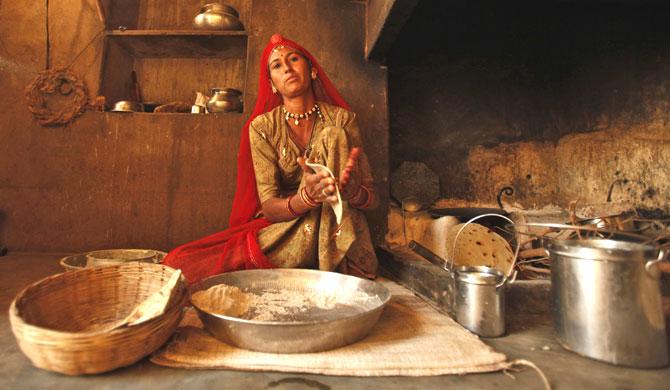 They should open up their market to countries like Australia, Germany, America and other free market economies.
September 05, 2013
This is what Raghuram Rajan needs to focus on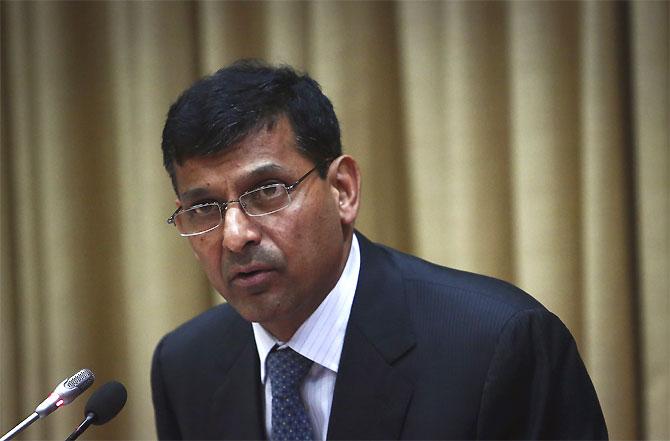 The new Guv needs to focus on structural inflation problems.
September 04, 2013
'India's situation not comparable with 2008-09 crisis'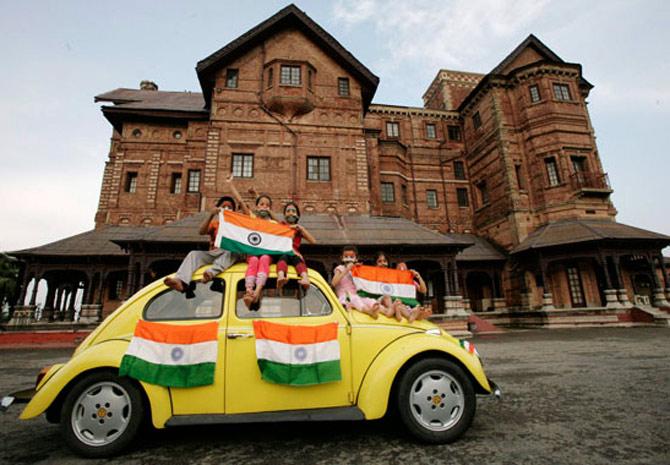 Chief Statistician T C A Anant says this a unique crisis and should be dealt with keeping the current situation in mind.
August 29, 2013
'Some people don't want the poor to get food'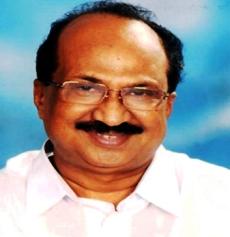 The stock and foreign exchange markets have had a negative reaction to the government's biggest social security programme, the National Food Security Bill. Food minister K V Thomas questions the rationale behind such a response
August 28, 2013
There's a lack of leadership in the country, says Ratan Tata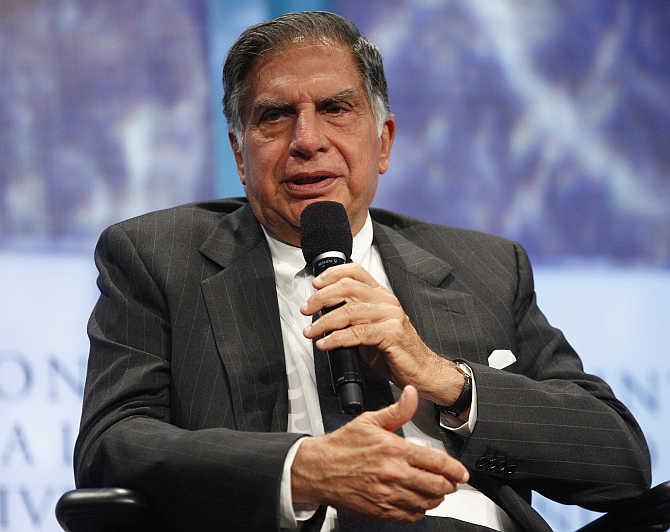 Government is pulling in different directions and we are not consolidating on government, says Ratan Tata.
August 27, 2013
Falling rupee can help resolve India's economic woes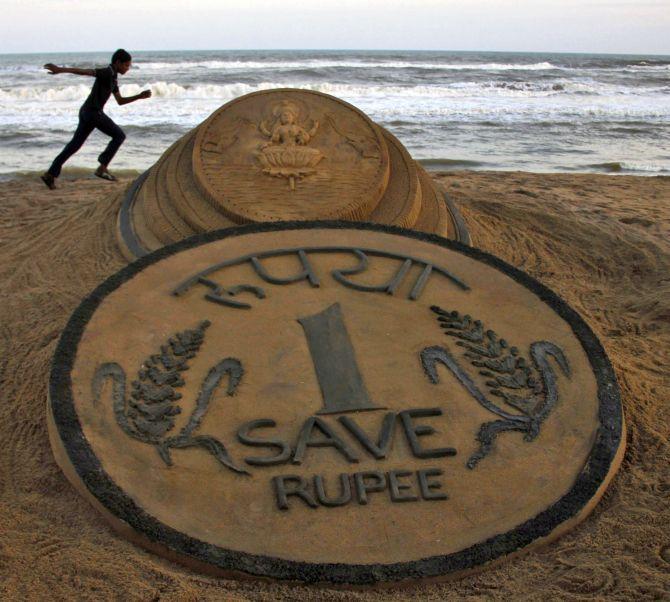 Economist Arvind Panagariya tells Suman Guha Mozumder that the rupee is doing a much-needed clean-up job, raising exports and cutting imports. And it must be allowed to do so.
August 22, 2013
'Worst-case scenario for rupee is 70 against the dollar'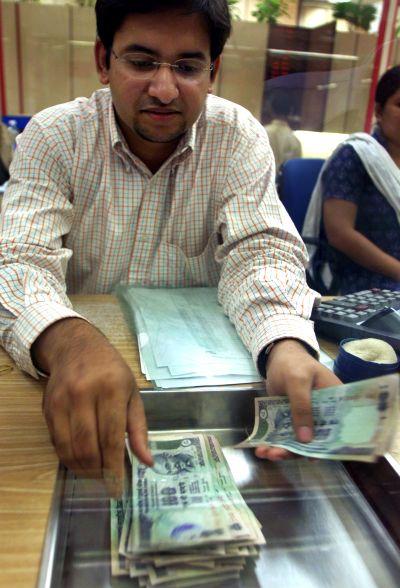 He also feels that the govt should hike diesel and petrol rates.
August 19, 2013
We are exploring 100% FDI in retail: Adidas CMD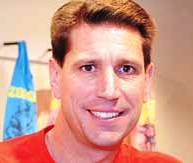 To put its Reebok business in order, the German footwear major hand-picked the soft-spoken Erick Haskell, who has vast experience of working in China.
August 14, 2013
Wage negotiation only after output returns to normal: Rajiv Bajaj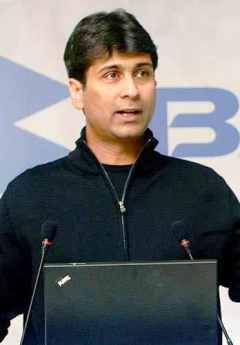 Just hours after the union at Bajaj Auto's Chakan plant called off its strike unconditionally, managing director Rajiv Bajaj spoke to Business Standard.
'Nobody wants to start an industry in India'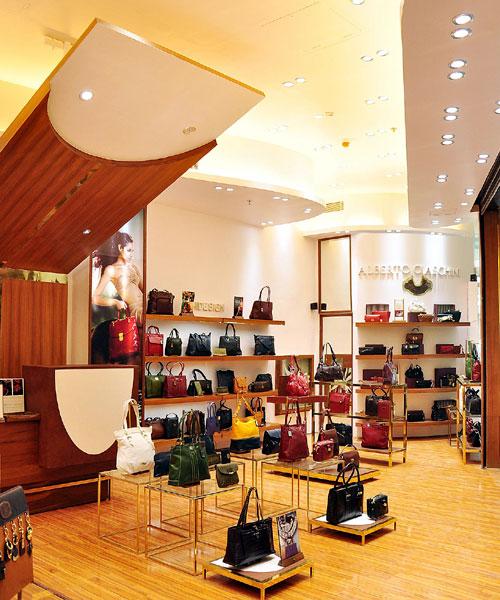 "We are one of the very few emerging economies in the world that has a current account deficit. That is because nobody wants to start an industry in India," says Dilip Kapur, Founder, Hidesign.
August 13, 2013
'We have committed Rs 1,300 cr initial capital for a bank'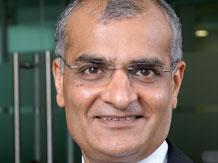 A healthy track record and 17 years of experience in financial services would be the key strengths of Edelweiss Financial Services in setting up a bank, says chairman and chief executive officer Rashesh Shah, in an interview with Business Standard.
August 12, 2013
'Effective CSR spending needs a mindset change in top mgmt'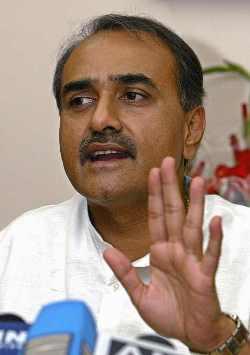 The new Companies Bill will boost such spending by both public and private companies. Praful Patel, Union minister for heavy industries & public enterprises, speaks to Business Standard on the issue.
August 10, 2013
'India's GDP at risk of touching 3.5-4%'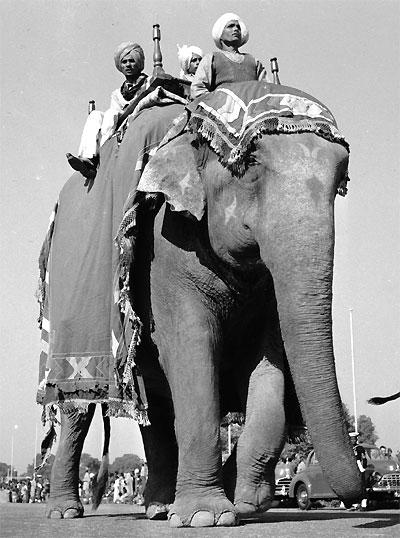 Interview with Asia-Pacific economist, Morgan Stanley
August 09, 2013
Rohini Nilekani has her heart in the right place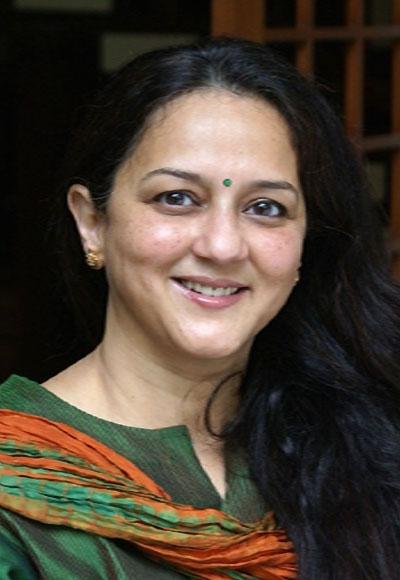 Philanthropist and writer Rohini Nilekani has invested across sectors such as education, environment and sanitation.
August 08, 2013
Why American companies are 'angry' with India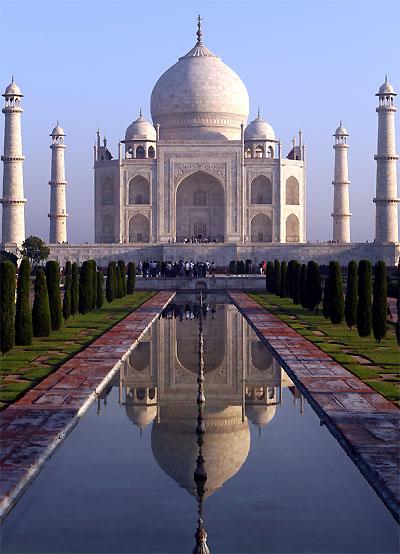 Indian tax laws are a source of frustration for US companies, says US Ambassador to India Nancy J Powell.
August 03, 2013
Will the new FDI norms impact the Jet-Etihad deal?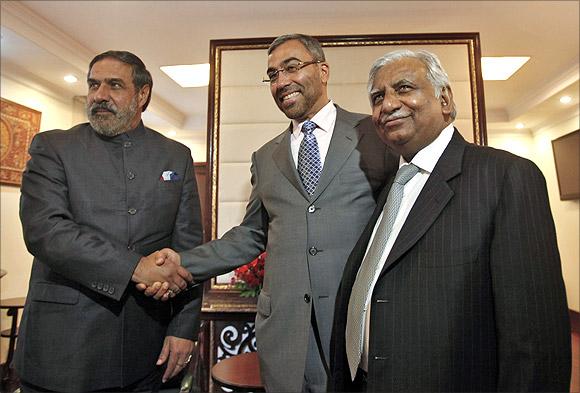 Anand Sharma said the Rs 2,060-crore Jet-Etihad deal falls in line with new 'control' definition.
August 02, 2013
What explains steep poverty fall in India from 2004 to 2011?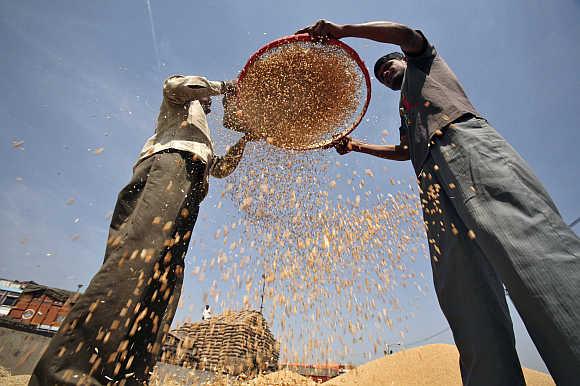 Poverty figures for 2011-2012 have shown a steep decline since 2004-2005.
August 01, 2013
Europe is a difficult market: HCL Tech chief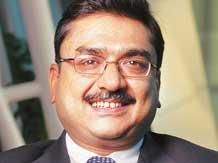 HCL's president & CEO Anant Gupta talked to Business Standard about the demand environment, its in the European market and Roshni Nadar's induction into the company's board of directors.
July 31, 2013
Subbarao on RBI's liquidity-tightening measures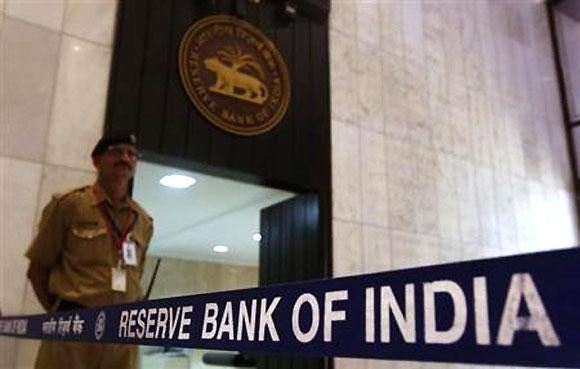 Rapid depreciation of the rupee put us in a vicious spiral: D Subbarao
July 29, 2013
We are trying to develop the rural markets: Maruti CMD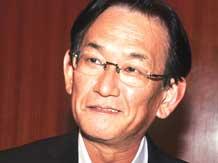 The recently anointed managing director and chief executive officer at Maruti Suzuki India Ltd tells Business Standard how he intends to get back to over 50 per cent share in the domestic market, apart from a larger role in the parent's global operations.
Why the Planning Commission should wind up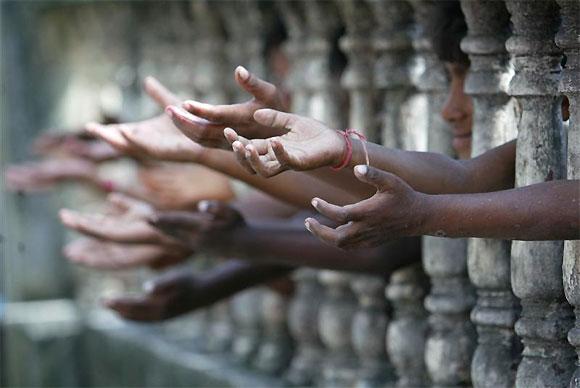 The Commission more or less speaks for the government in power and nothing else.
Bhagwati vs Sen: What is the real conflict?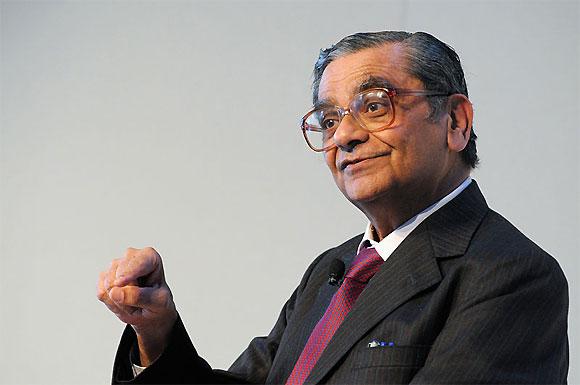 Jagdish Bhagwati, professor of economics and law at Columbia University, tells Nayanima Basu he is not anti-redistribution, adding the crucial issue is where the money would come from.
July 25, 2013
'Amartya Sen is the only economist to have hurt India's poor'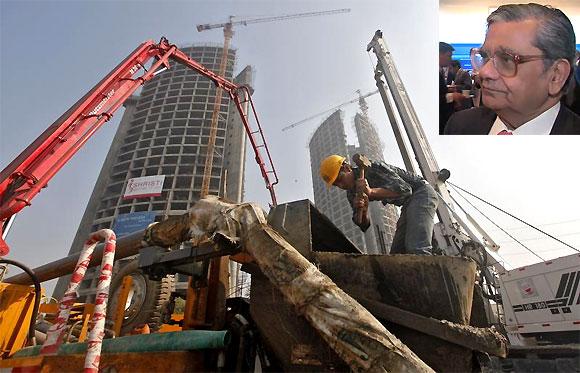 Bhagwati criticised Amartya Sen for supporting the Food Security Bill, saying it is going to fuel inflation.
July 23, 2013
'It is possible to have GST by 2014'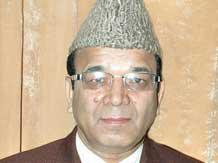 The Empowered Committee of State Finance Ministers got its new chairman on Monday in Jammu and Kashmir's Abdul Rahim Rather.
July 20, 2013
Chandrasekaran on how TCS plans to remain No 1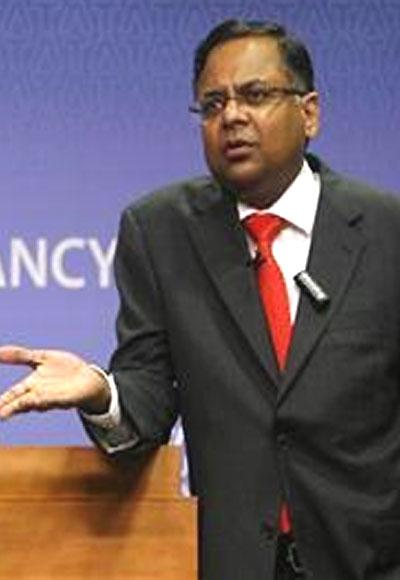 We have to continue to be agile on execution and regulatory fronts: N Chandrasekaran
July 19, 2013
'LinkedIn knows more about you than others sites'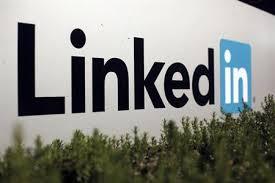 Professional networking site LinkedIn recently crossed the 20-million member mark in India.
'Over 96% start-ups incubated at TBI are successful'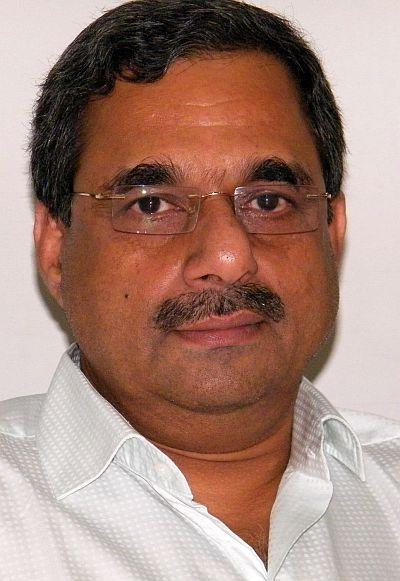 Technopark Technology Business Incubator talks about the record success rate.
July 18, 2013
India discriminates against foreign businesses: US Congressman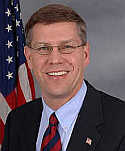 India has been pursuing measures that discriminate against overseas businesses, says US Congressman Erik Paulsen.
July 17, 2013
Want to cut airfares 25-30%: AirAsia CEO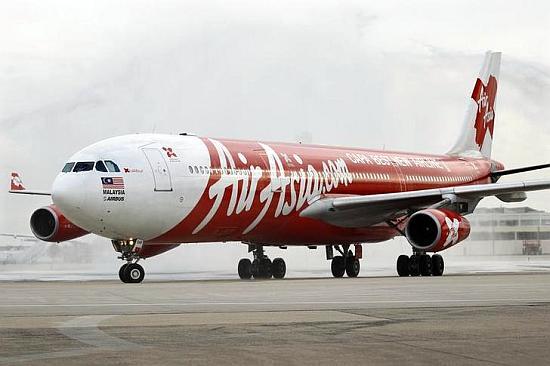 Mittu Chandilya has promised himself and AirAsia chief Tony Fernandes that through the next four-five years, India operations would be the largest among those of AirAsia subsidiaries.
July 15, 2013
We encourage consumers to revalue junk, says Big Bazaar's CEO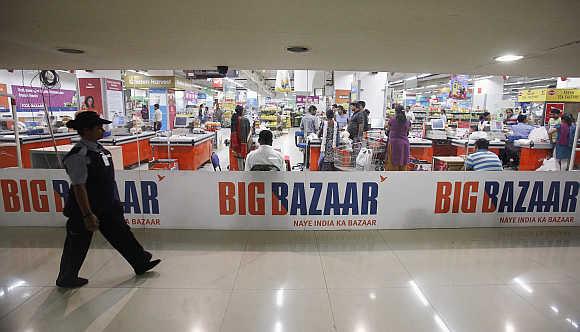 Footfalls have increased anywhere between 10-40 per cent, says Sadashiv Nayak.
July 13, 2013
Murthy's presence makes a huge difference: S D Shibulal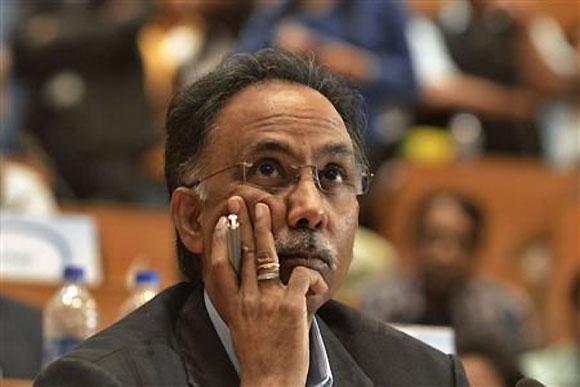 Shibulal talks about the company's new focus areas under the chairmanship of N R Narayana Murthy, and their rationale.
July 12, 2013
'Don't expect legislative reforms progressing till elections'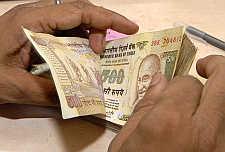 For returning to trend growth of over eight per cent GDP growth and sustained low inflation of four per cent, removal of supply-side constraints and investor-friendly policy reforms are key, says Rajesh Cheruvu, Chief Investment Officer, India, RBS.
July 10, 2013
Why Indian markets have a bullish outlook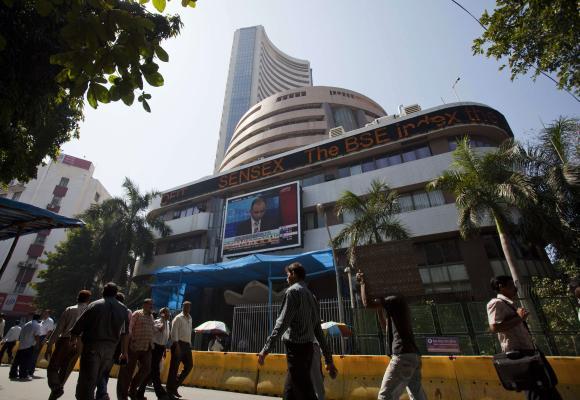 The Indian market is a bull market and the current weakening is merely a correction, says Apoorva Shah, executive vice president & fund manager (equity), DSP BlackRock Mutual Fund.
July 08, 2013
'The Food Ordinance is a small step in the right direction'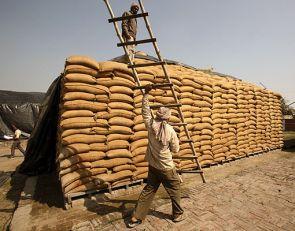 Implementing the Food Ordinance is the bigger challenge and there are many provisions of the National Food Security Bill which need to be expanded and strengthened.
I don't lose sleep over AirAsia: IndiGo Airlines president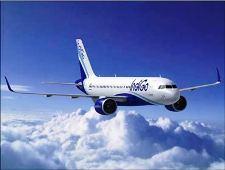 Days after low-cost carrier AirAsia announced it would launch its India operations by the end of the year, IndiGo Airlines President Aditya Ghosh, 38, tells Sudipto Dey in an interaction why his airline is not one that should be worried.
July 04, 2013
Chanda Kochhar on her success story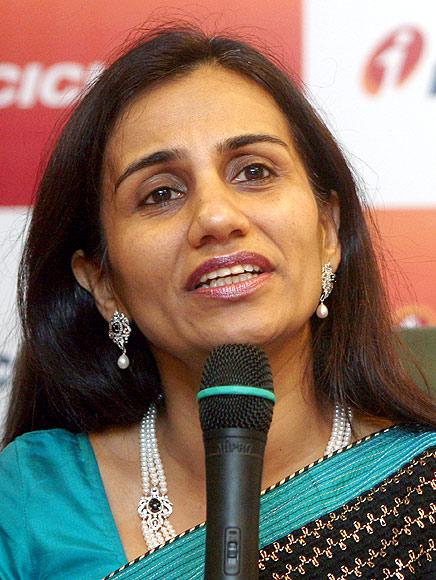 Chanda Kochhar, became ICICI's first female CEO in May of 2009 - right in the thick of the global financial crisis - not an easy time to be the boss of a bank.
July 03, 2013
'Build products rapidly to be competitive'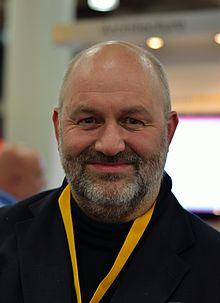 To be competitive, you need to focus on building products very rapidly, says Werner Vogels.
'India does not have good story tellers'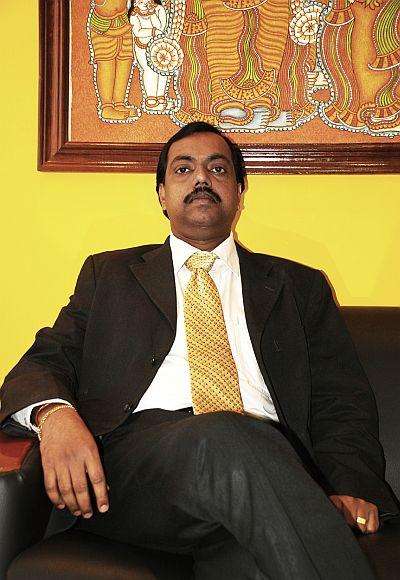 Interview with Toonz Animation India CEO P. Jayakumar.
June 28, 2013
'FDI will not help when your economy is in trouble'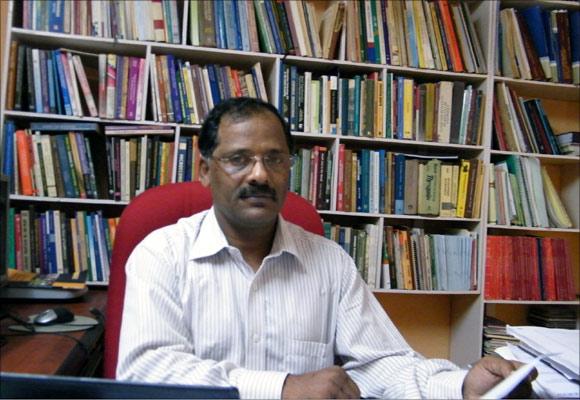 Foreign investors have their own calculations and they don't go anywhere to do charity, says Dr K. J. Joseph, Professor at the Centre for Development Studies (CDS) in Thiruvananthapuram.
Rajiv Bajaj on the strike at Chakan plant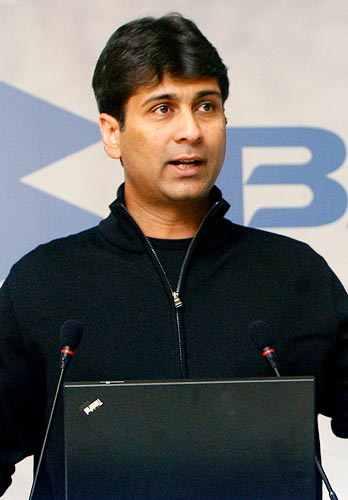 Production has crippled at Bajaj Auto's Chakan plant in Maharashtra following a labour strike which entered its third day today.
June 26, 2013
Why Videocon is applying for a banking licence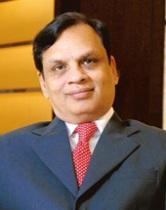 We are serious about setting up a bank and use the parent branding that is a household name in India, says Venugopal Dhoot.
June 25, 2013
'Foreign funds are unlikely to exit India'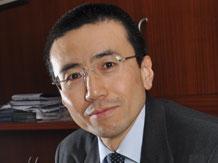 Nobutaka Kitajima, chief investment officer -- equity, LIC Nomura Mutual Fund, tells Business Standard the reaction to the Fed's statements has been overdone and the current downturn has punished certain stocks much more than their inherent economic worth and business potential.
June 21, 2013
Tata Motors plans to target every car segment, says MD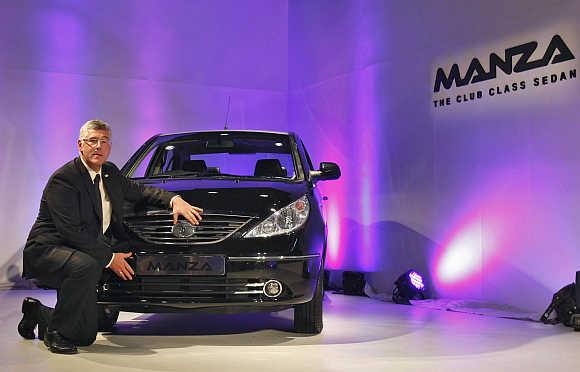 There are many things we can do with the Nano. It is a canvas, says Managing Director Karl Slym.
US economy is slowly but surely healing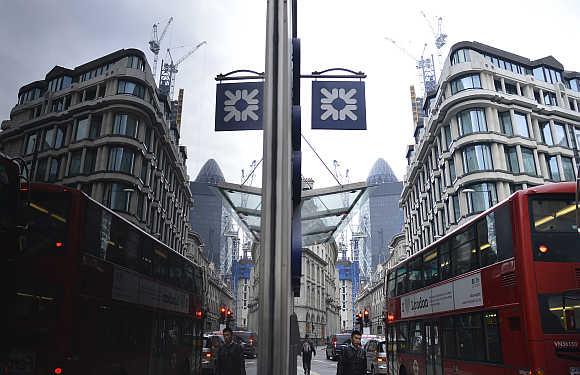 With the US housing and labour markets on the mend, the healing looks more durable, say RBS's Sanjay Mathur and Louis Kuijs.
June 19, 2013
Oscar Fernandes' plans for the transport sector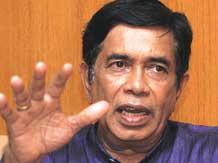 Roads and national highways are the lifeline of the country, says Oscar Fernandes.
We have to work round the clock: Girija Vyas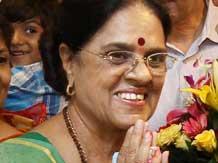 My aim will be to get the Real Estate (Regulation and Development) Bill, recently cleared by the cabinet, tabled and passed in Parliament, says Girija Vyas.
June 18, 2013
OMCs are bleeding now, tomorrow it may be our turn: ONGC chief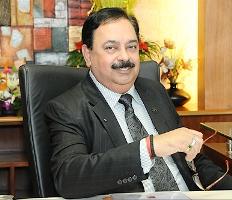 ONGC's chairman and managing director Sudhir Vasudeva tells Business Standard that any price for natural gas that is more than $4.2 a unit is good for the company.
June 11, 2013
More than 6% growth is still possible: Rangarajan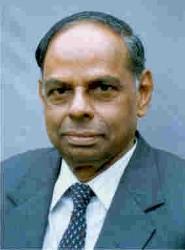 C Rangarajan, chairman, Prime Minister's Economic Advisory Council tells Business Standard that the measures taken by the government will lead to economic growth of at least 6 per cent in FY14 against a decadal-low growth of 5 per cent in FY13.
Why Maruti, Tata Motors, TVS FEAR Bajaj now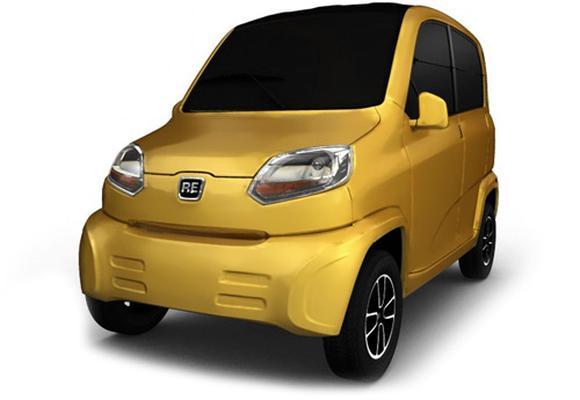 Opposition to the idea of quadricycles is a story of sour grapes, says Rajiv Bajaj.
June 06, 2013
Car industry's woes far from over, says Maruti chief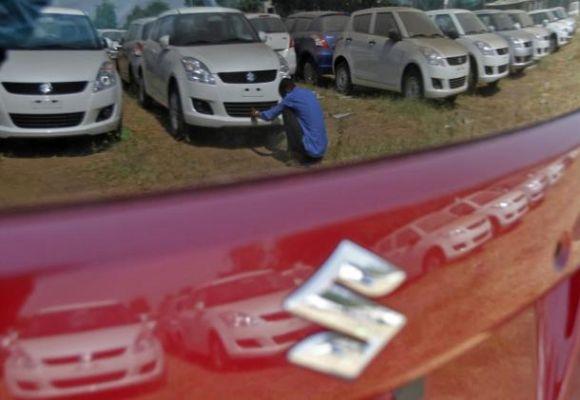 Some economists have said the industry's woes have shown signs of bottoming out.
June 05, 2013
'India is like a GOOD house in a BAD neighbourhood'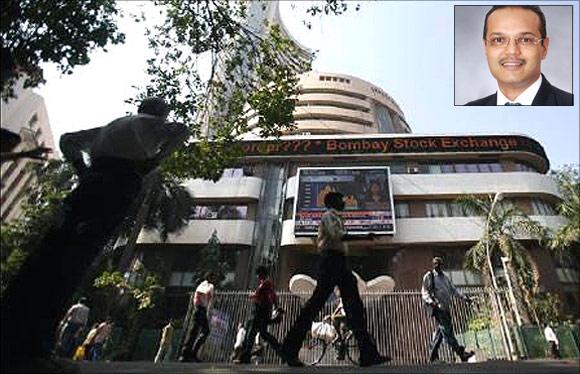 The only asset class which has given them positive real returns in the last five years is gold, says Ridham Desai, strategist and head of India Equity Research at Morgan Stanley India.
June 03, 2013
How Narayana Murthy can CHANGE Infosys' future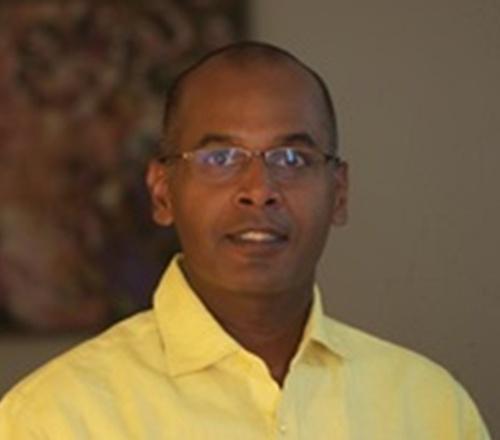 Unless Murthy launches an aggressive search for a significant infusion of new blood, he will find it difficult to implement the dramatic changes to Infosys' fortunes that everyone expects him to, says P R Ganapathy.
'Real estate sector should grow at 30% annually'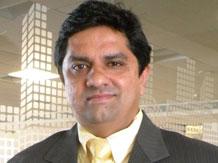 With projects ranging from affordable to premium, Tata Housing Development Co Ltd says it expects to be among the top three real estate entities in the next five years.
'Market conditions likely to remain volatile'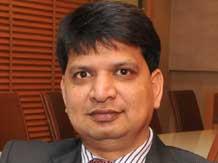 Dhananjay Sinha, co-head, institutional research, Emkay Global Financial Services tells Business Standard in an interview that even as global commodity prices have softened in response to expectations of weaker global demand, the stronger performance of equities is seemingly pre-empting stronger growth.
June 02, 2013
Murthy on why he brought his son to Infy, and more...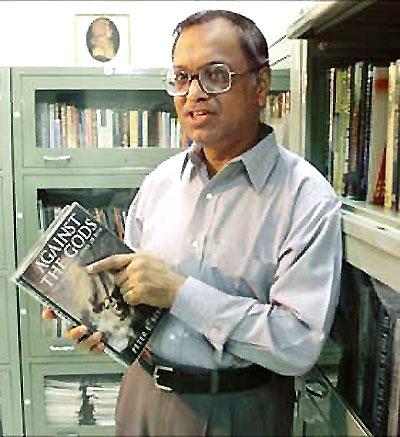 'Rohan would be my executive assistant and he would receive a salary of Re 1 a year.'
May 24, 2013
Daiichi was given all updates: Malvinder Singh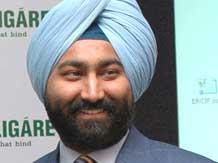 Singh says Japanese pharma giant's allegations false.
May 23, 2013
Fear against 4th wheel is misplaced: Rajiv Bajaj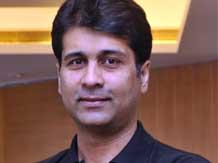 Bajaj talks about his plans for the RE-60, which was showcased in January last year in the Auto Expo, to Business Standard.
May 22, 2013
Exclusive! How to SAVE India's economy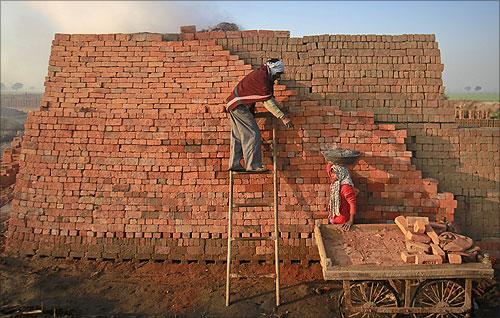 While the country's dismal food situation tops the list, India's crumbling infrastructure, too, requires prompt action, says Subir Gokarn.
Phaneesh Murthy violated company's policy: iGate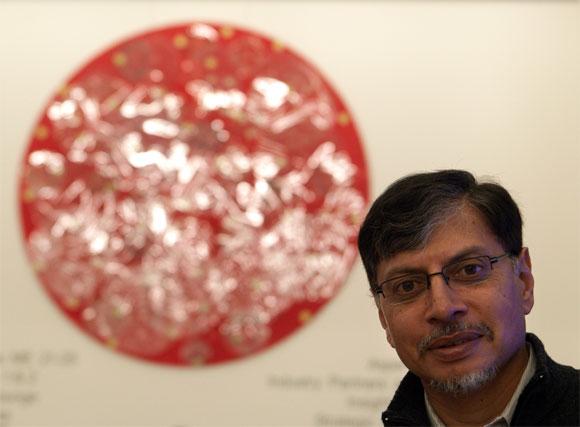 In an emailed exchange with Business Standard, iGate states the circumstances that led to Phaneesh Murthy's sacking.
May 16, 2013
We've tried to understand India's needs: IKEA India chief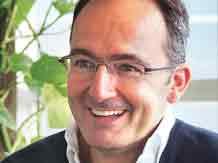 Patience has kept IKEA, the euro 27-billion Swedish retailer, going despite entry hurdles. So says Juvencio Maeztu, its chief executive officer for India.
May 07, 2013
'We have restructured for greater agility'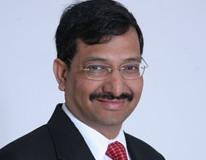 Polaris Financial Technology Ltd , the Chennai-based information technology major which provides products, solutions and services for the financial services sector, has appointed five CEOs, one for for each distinct line of business.
May 06, 2013
'Japanese investors see India as No 2'
An interview with Hiroshi Watanabe, president and chief executive of the Japan Bank for International Cooperation.
May 03, 2013
'Govt shouldn't treat radio spectrum as telecom'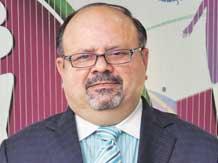 Harrish M Bhatia, chief executive of 94.3 MY FM, the station under the Dainik Bhaskar group, tells Gaurav Laghate regional markets hold great potential.
May 02, 2013
'RBI does not have clear inflation objective'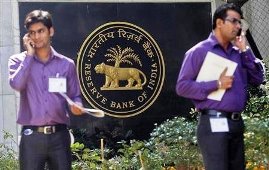 Richard Illey, chief economist, (Asia, ex-Japan) at BNP Paribas, talks to Business Standard on inflation and related issues ahead of the Reserve Bank's annual review of monetary policy.
April 18, 2013
Hiring will become more periodic: HCL chief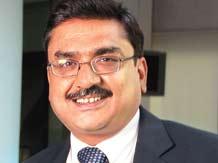 Anant Gupta, president and chief executive officer, HCL Technologies, says while the company is strong on the non-discretionary front, the discretionary side continues to be challenging.
April 10, 2013
'Novartis case: SC ruling wise and balanced'
Supreme Court is saying that consumers should not be forced to pay higher prices just because it is chemically a new drug unless there is a therapeutic benefit involved.
April 03, 2013
'Judgment will ensure no ever-greening of patents'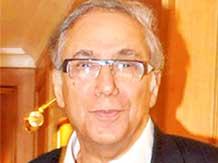 Though the legal battle over Glivec's patentability may be over for now, Y K Sapru, the man spearheading the fight against Swiss multinational Novartis, isn't resting.
'Novartis ruling won't affect pharma industry'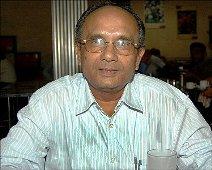 Oncologist Dr Sthabir Dasgupta talks about the impact of Novartis's losing patent case on the Indian pharma industry.
March 29, 2013
'HSBC hasn't done anything that Kejriwal has alleged'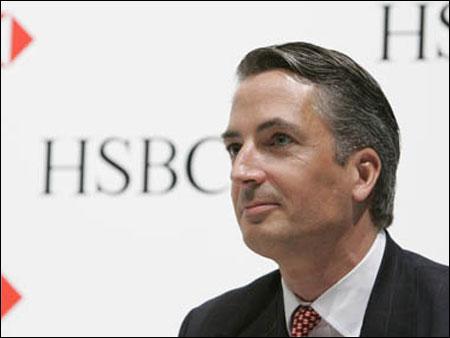 Stuard Milne, CEO, HSBC India talks about the bank's gameplan in the country.
'RBI was the WORST central bank in the world in 2011'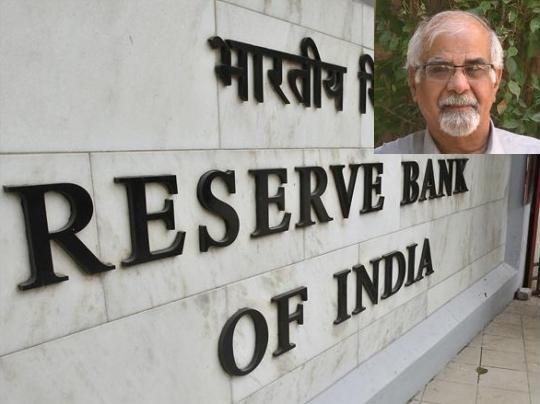 Surjit Bhalla believes that RBI is the only central bank in the world that formed its monetary policy on the basis of the current account deficit. He also feels that the Chidambaram proposed women's bank in Budget to impress Sonia Gandhi.
March 25, 2013
How EXIT interviews can help companies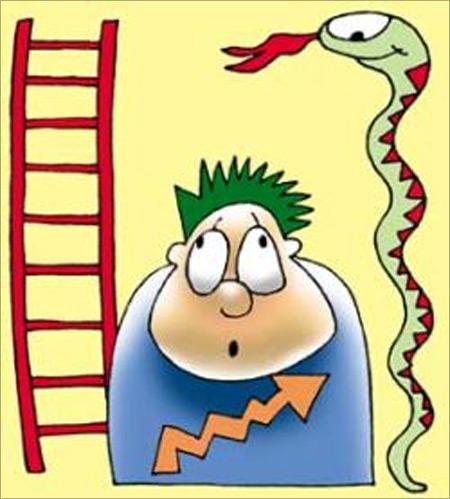 When one of your employees decides to move on, use a carefully designed exit interview to involve him in defining the problems and generating solutions.
'Want to make Viacom18 the most admired company'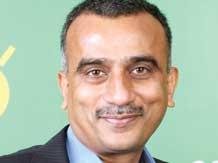 As group CEO, Sudhanshu Vats' job is to steer the television (Colors, Nick, Sonic, MTV, etc) and film businesses of Viacom18 Media.
March 22, 2013
What Sabeer Bhatia has to say about his new venture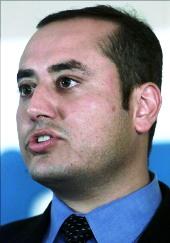 On Thursday, Sabeer Bhatia, chief executive and co-founder of Jaxtr, launched a global SIM card for travellers.
March 12, 2013
L&T chief on finding leadership talent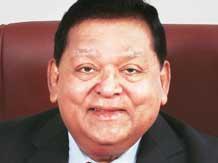 In an interview with PricewaterhouseCoopers, A M Naik, chairman of Larsen & Toubro Limited, talks about the company's strategies, opportunities and the challenges facing it.
'Passion, team effort keys to AirAsia Bhd's success'

In an interview with PricewaterhouseCoopers, Aireen Omar, chief executive officer of AirAsia Bhd, talks about the company's strengths, opportunities and challenges.
We will decide on price hike soon: CIL chief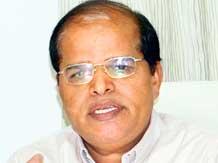 In an interview with Business Standard, CIL Chairman Singayapally Narsing Rao attributes the performance to volume growth but adds a decision on price hike will be taken at an appropriate time.
March 07, 2013
No hurdles for Tata-Air Asia JV: Ajit Singh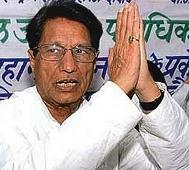 The aviation minister, Ajit Singh, on Tata-Air Asia joint venture
March 04, 2013
We could not have controlled expenditure anymore: FM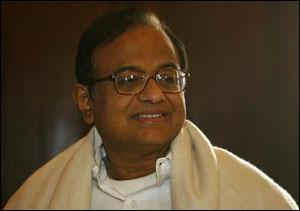 He also suggested reducing interest rates would help stimulate growth.
March 01, 2013
How Chidambaram justifies the Budget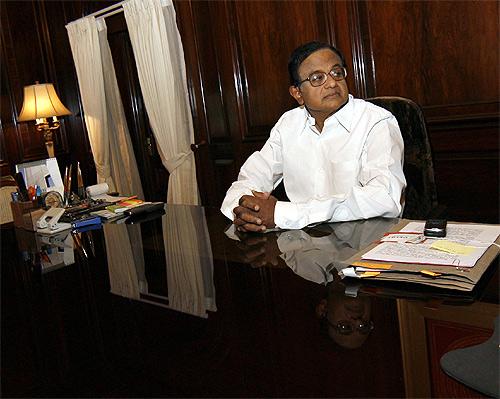 Admitting there were challenges before the economy, Finance Minister P Chidambaram said at a post-Budget media conference that another set of decisions and measures would be announced during the Budget's passage in Parliament.
February 18, 2013
'If we are importing buckets, something is wrong'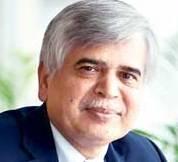 Interview with Richard Rekhy, chief executive officer of KPMG India.
'In the era of digital growth, newspapers will lose'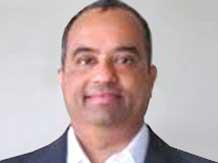 According to Paris-based RECMA, GroupM controls over 40 per cent of the Rs 30,000 crore (Rs 300 billion) that marketers spent on print, TV, and other mass media and below-the-line activities, in India.
February 13, 2013
Our cost of funds is still high: Federal Bank chief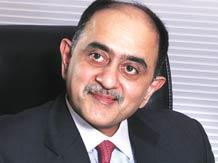 Shyam Srinivasan, managing director and CEO, shares with Business Standard the strategy to grow the bank's retail lending business in the coming quarters.
February 04, 2013
Adi Godrej on past, present and future of his companies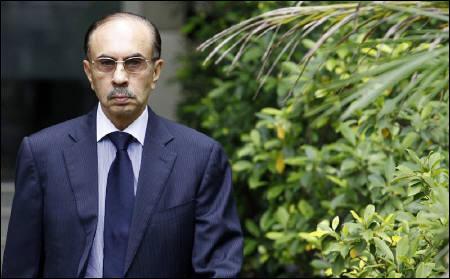 Interview with chairman of Godrej group.
January 30, 2013
INTERVIEW: Should India Inc enter the banking space?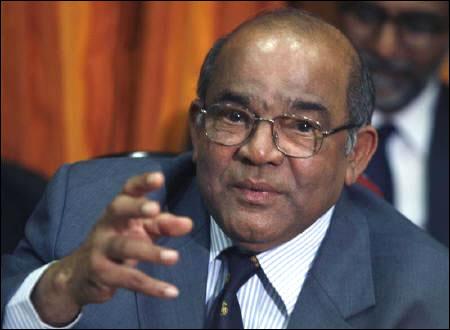 Interview with Former governor, RBI
January 29, 2013
Why Vodafone India chief blames spectrum policy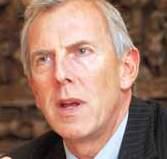 Vodafone India MD & CEO Marten Pieters, 59, blames regulation and the spectrum policy for the telecom industry's troubles.
January 24, 2013
'It's shameful that India isn't eliminating hunger'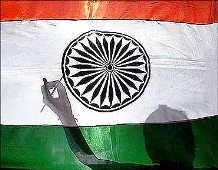 In an e-mailed interview with Business Standard, Mark Lynas says his opposition to GM was divorced from science.
January 23, 2013
These are challenging times: HUL chief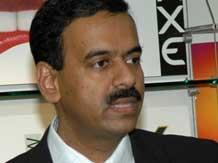 Hindustan Unilever, the FMCG major, has posted disappointing numbers for the December quarter on weak consumer sentiment, specially in discretionary categories.
January 22, 2013
Fuel cost is artificially high: SpiceJet CEO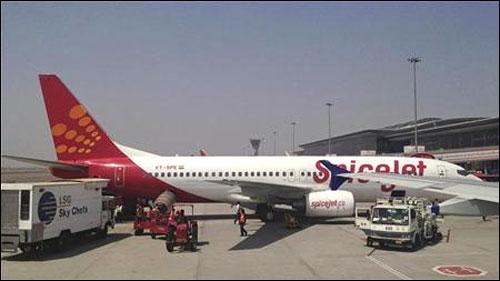 Neil Mills, chief executive, spoke to Business Standard on its strategy and the unprecedented scheme of selling a million tickets at a base price of Rs 1.
'Every transformation in India has come amidst crises'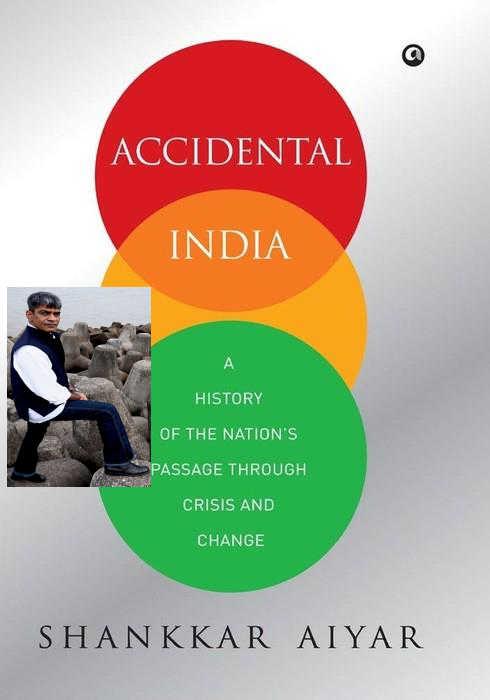 It is not as if the political class is unaware of the magnitude of the issues India faces. The disconnect is in the politician's belief that it is enough to manage the outrage to get re-elected, that electoral sops rather than long-term solutions is the road to sustain power, says Shankkar Aiyar, author of Accidental India: A History of the Nation's Passage through Crisis and Change.
January 18, 2013
We will now be more aggressive: HCL chief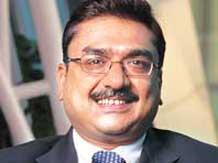 After spending 20 years at HCL Technologies and heading various service lines, Anant Gupta on Thursday assumed the role of president and chief executive officer.
January 17, 2013
Will break even this year too, says Mohit Kampani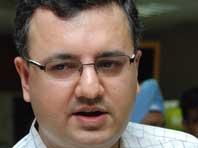 The retailer is looking at a break-even this year.
January 11, 2013
'Mobile, not TV, will become the first screen'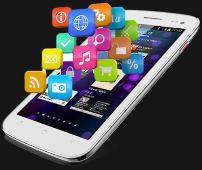 Mobile commerce is on the cusp of taking off in India and the growth curve would be a hockey stick shaped one, says Shubhradeep Guha, Global Capability Lead and Country Manager, SapientNitro (India), an integrated marketing, commerce and technology services firm, part of the $1.02billion Boston-based Sapient Corporation (2011).
January 08, 2013
'2013 to be year of consolidation for Essar Energy'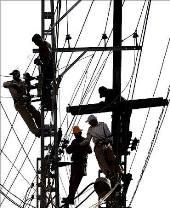 Essar Energy CEO Naresh Nayyar tells Business Standard that in 2013, the company would focus on optimising the operations of the commissioned units and generating cash flows.
January 02, 2013
'Ratan Tata, a happy brand ambassador for India Inc'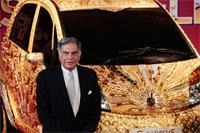 'What he has done has really been to give his time to go outside India, to reach out to governments, important countries, to meet world leaders. And I am sure when he is meeting them, he is not only presenting a Tata group message, he is presenting an India message. Therefore, he has become a kind of quasi-ambassador for us which is, of course, why the government values and respects him so much as well.' Top corporate lawyer Zia Mody assesses Ratan Tata's legacy.
Archives
September - December 2012
|
January - August 2011
|
August - Decmeber 2011
|
May - July 2011
|
January - April 2011
|
October - December 2010
|
July - September 2010
|
April - June 2010
|
February -March 2010