January 19, 2017
'Emerging-market equities will outperform those of US'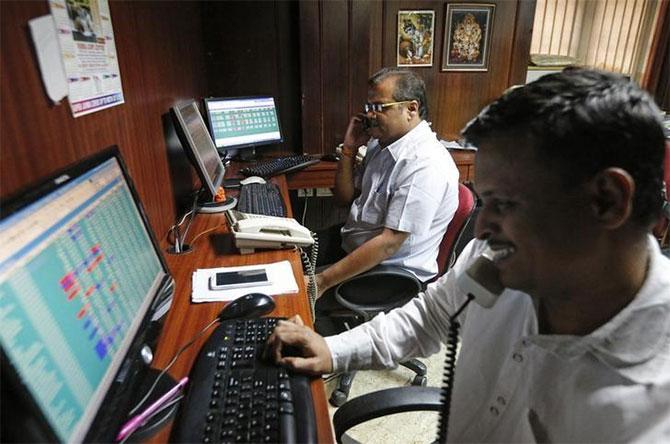 Equity returns may not be exceptional for the next two years, says Heather Brilliant, chief executive officer, Morningstar Australasia.
'RBI has been against demonetisation'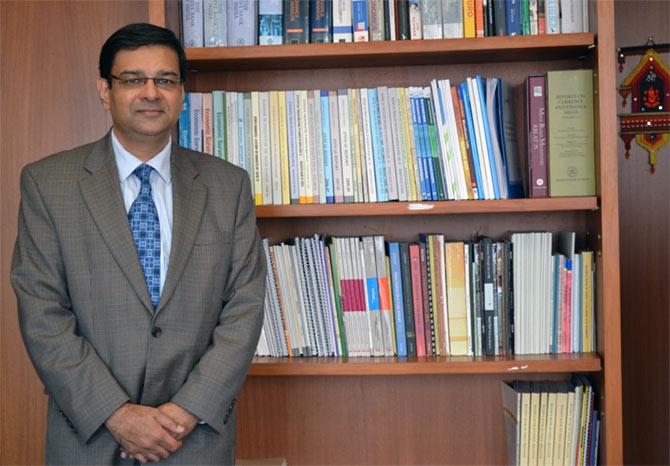 'It is like bombing a building with 200 people to kill 5 terrorists.'
January 17, 2017
'We stayed away from corporate loans, focus is on retail'
V G Mathew, managing director and chief executive officer of South Indian Bank speaks to Gireesh Babu, about demonetisation impact, rights issue and future plans.
January 13, 2017
4,000 km of pipelines in 30 months!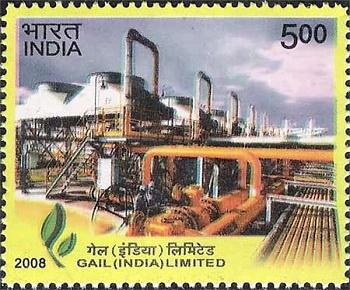 BC Tripathi, who helms India's largest natural gas marketer and transporter -- GAIL, discusses last-mile connectivity to homes with Jyoti Mukul and Shine Jacob.
'Modi killed our hopes on Dec 31'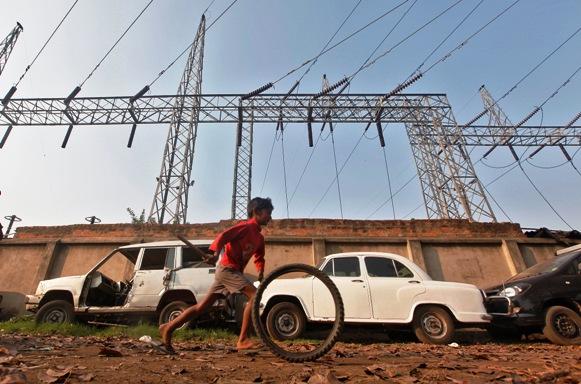 'Make cash available now, don't put people into suffering.'
January 06, 2017
'We will stop the Vibrant Gujarat summit'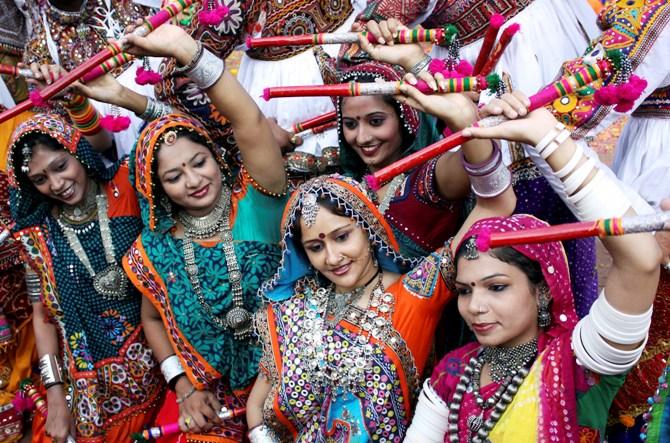 'The Gujarat model which is being shown is not the right picture.'
January 05, 2017
Why RSS body is unhappy with NITI Aayog
'Some of the policies NITI Aayog has taken, we feel lean towards the corporates.'
December 27, 2016
'SMEs are badly affected, business is down 50%'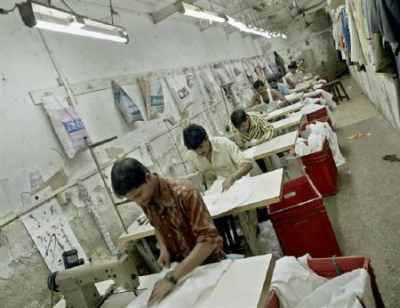 'Nobody expected the slowdown to go for these many days. Unfortunately, it is an unbelievably bad slow down.'
December 20, 2016
The man who brought Maggi back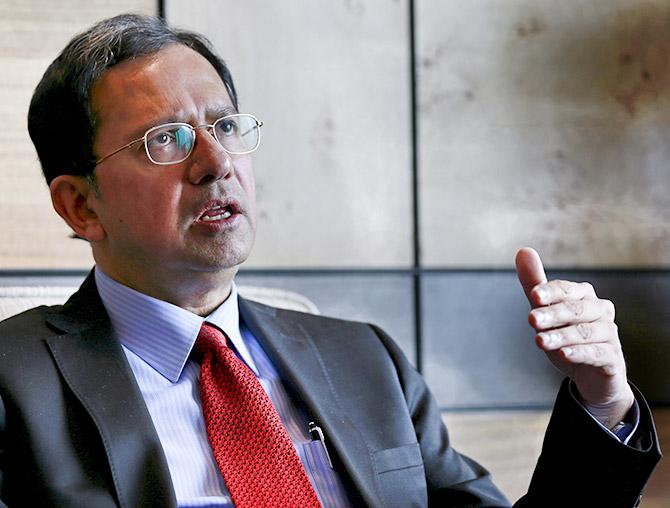 Suresh Narayanan, chairman & managing director, Nestlé India, shares tips on crisis management.
1 million UPI transactions a day!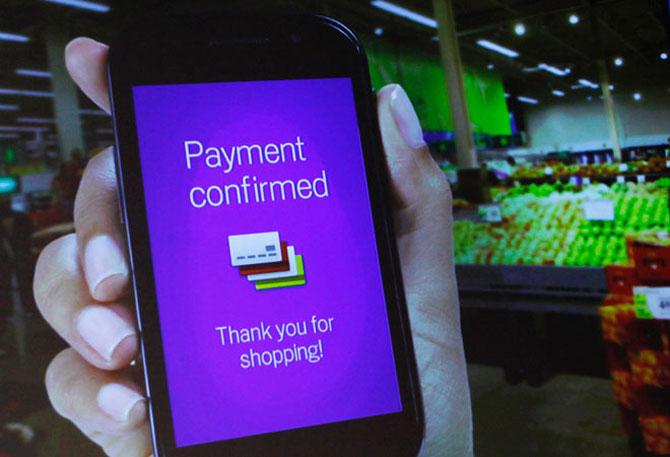 That's the government's goal for the Unified Payment Interface by March. Are they close? A P Hota, the man at the helm, answers.
December 19, 2016
'Corruption costs businesses more than sticking to the rules'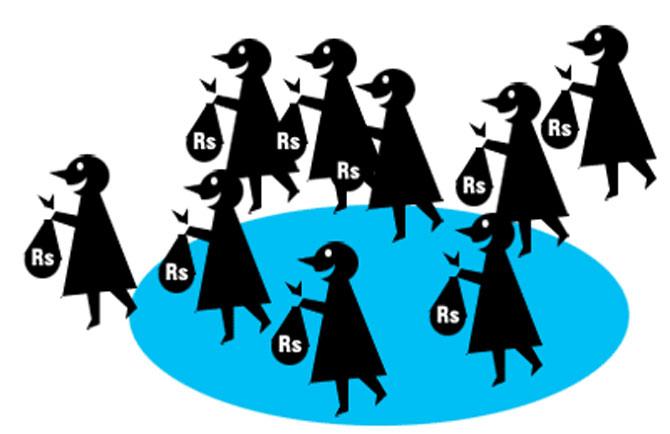 Helen Brand offers a CA's view on protectionism, money laundering and how India's implementation of Ind-AS will make it more attractive to investors.
December 13, 2016
Now trending: A cashless future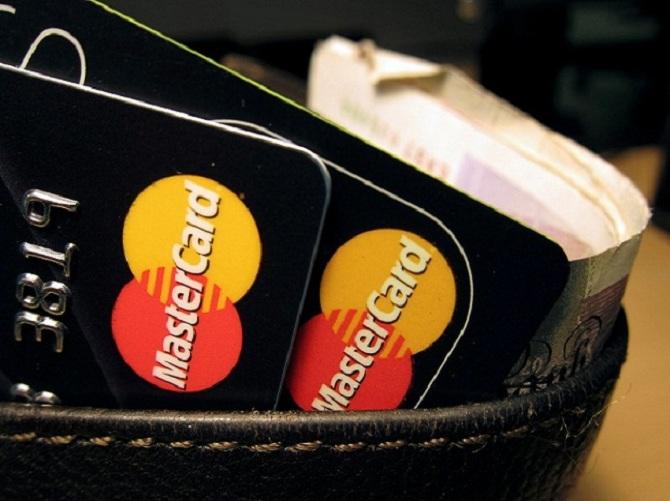 A large number of people using cards at PoS
Modi has gone completely wrong on demonetisation'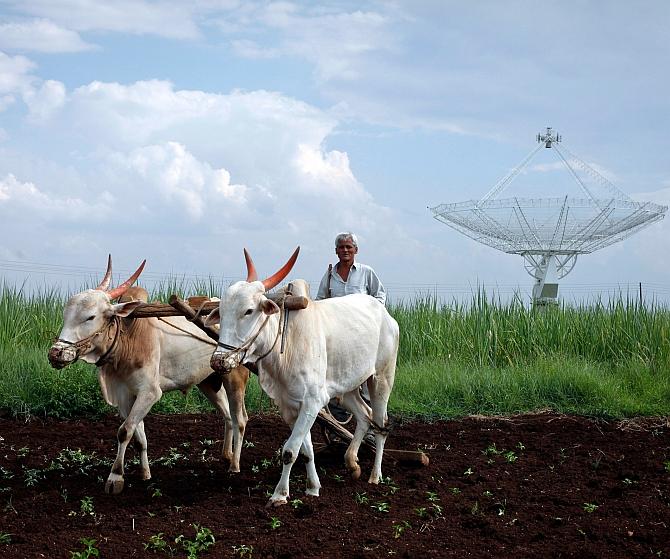 'Farmers are like living corpses in India.'
December 08, 2016
'Incentive to store black money has reduced'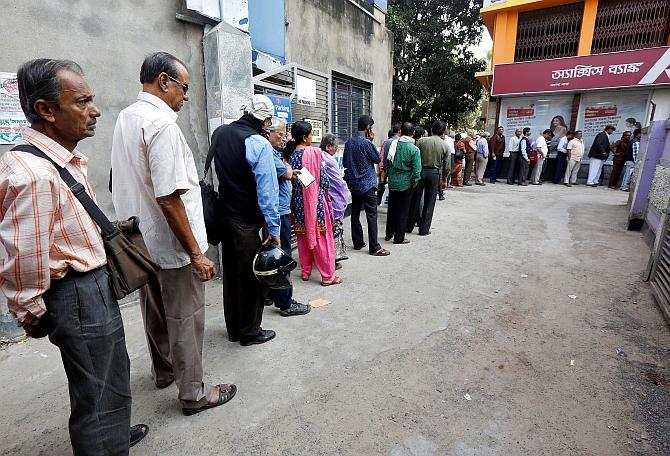 'The cash part is the lower hanging fruit compared to the other sources.'
December 01, 2016
'India is one of our most exciting operations'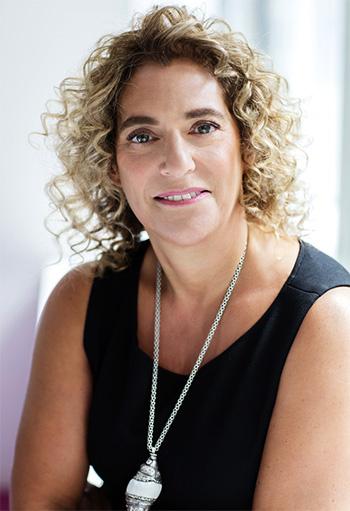 'As the world changes, we will be on a constant change programme too,' advertising agency J Walter Thompson Global Chief Executive Officer Tamara Ingram and South Asia CEO Tarun Rai tell Viveat Susan Pinto.
November 30, 2016
'Even Kishore Biyani and Reliance are interested in food retail with FDI'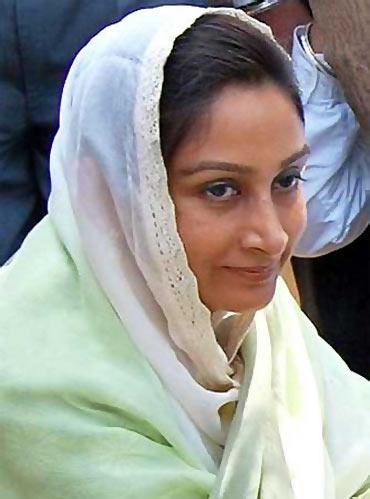 Not just Tesco, Auchan, Walmart, even Biyani & Reliance keen on food FDI: Harsimrat Kaur Badal
'Economists are talking nonsense:' HDFC Bank MD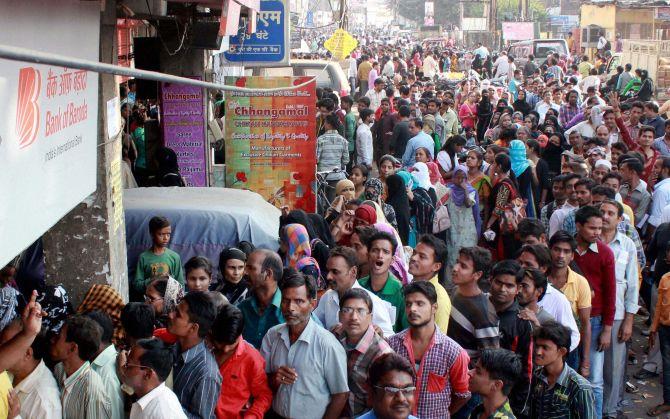 'Fear is also a great impetus to push people in the right direction.'
November 24, 2016
'In Mumbai, retail business is suffering daily by Rs 325 crore'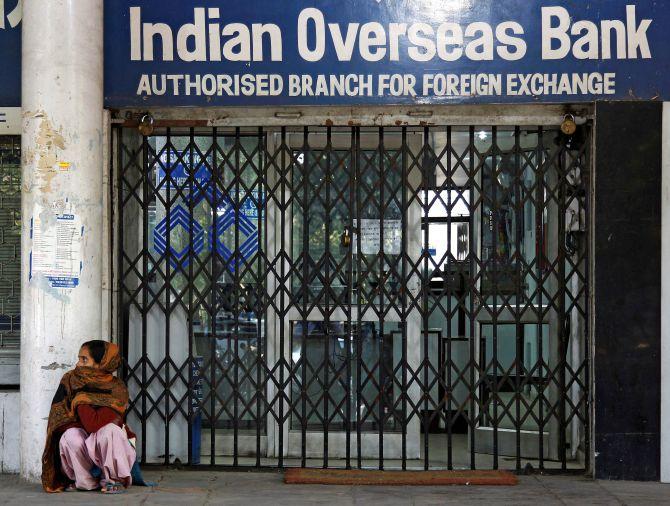 'People are trying to save money because of uncertainty and insecurity.'
November 23, 2016
'When people are suffering, how can you call it a good cause?'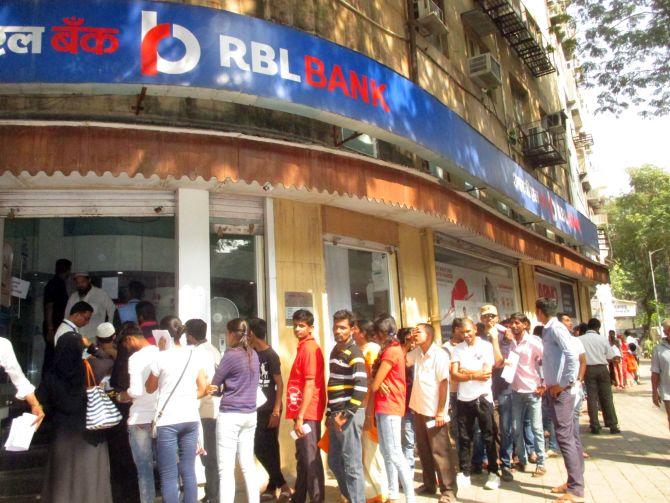 'How can you ask the common man alone to suffer when the rich is not doing any sacrifice?'
November 22, 2016
'Never suggested overnight banning of high value notes'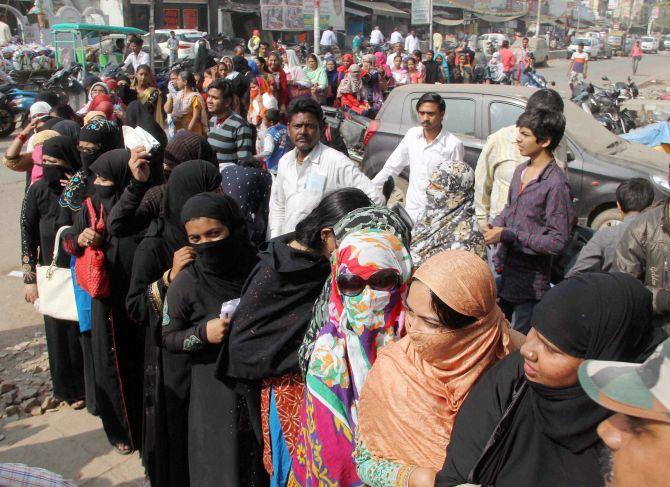 'There has to be an 18-month transition.'
November 21, 2016
'By mid-Jan, transaction problems will be over'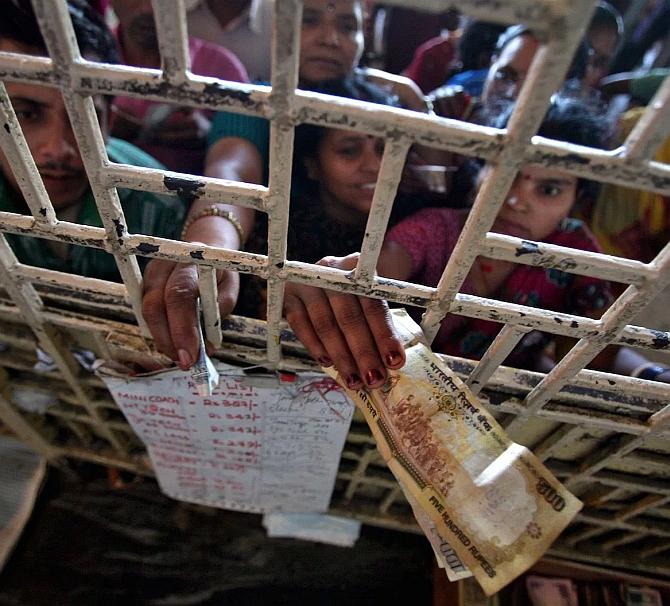 'Because of the government's step, the people are now going to splurge on consumption.'
'It's a surgical strike against the country's poor'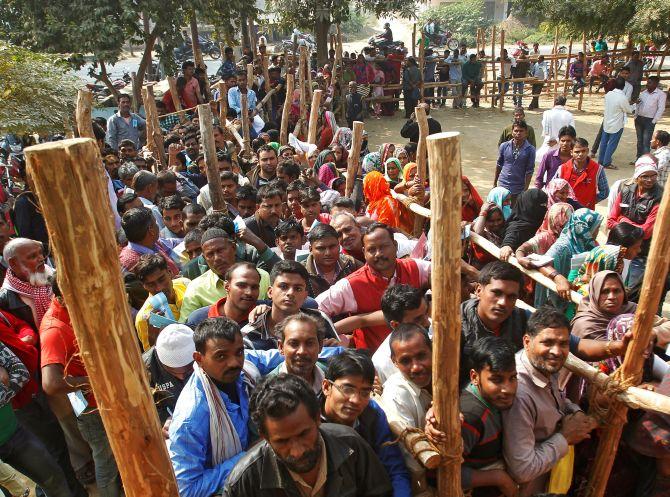 'The execution has been 100 per cent faulty.'
November 19, 2016
'People are withdrawing money and not spending it'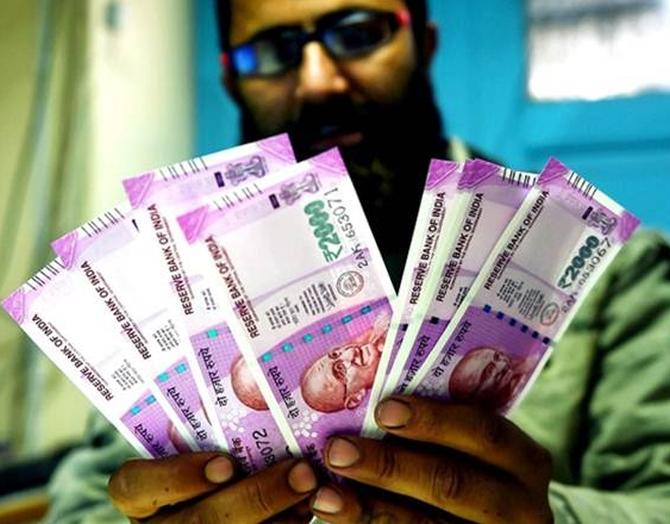 'Day by day, the queues will shorten.'
November 17, 2016
'Why will black money get purged?'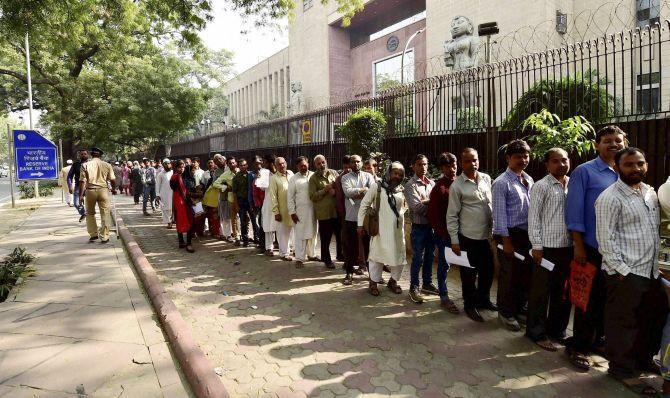 'Even with the restrictions of depositing more than Rs 2.5 lakh in a bank, people will find new methods to convert this cash hoard into legal tender.'
November 15, 2016
SBI Boss: Banks will be back to 'normal' by November 30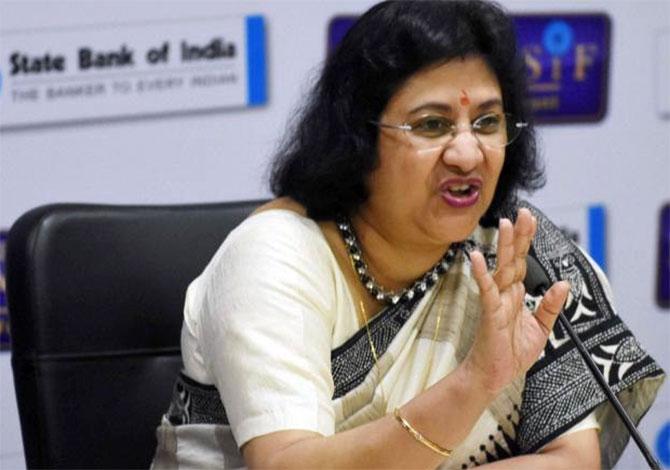 'We have collected Rs 83,702 crore in deposits in five days.'
'Why was the government not prepared?'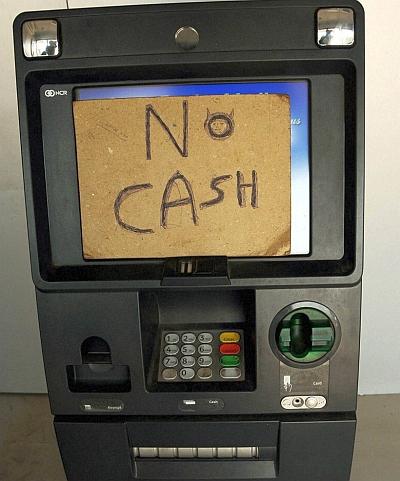 'Post Independence, it is for the first time that people have Rs 500 in their pocket, but the family is sleeping without food.'
November 14, 2016
Motilal Oswal: 'Demonetisation will hurt growth'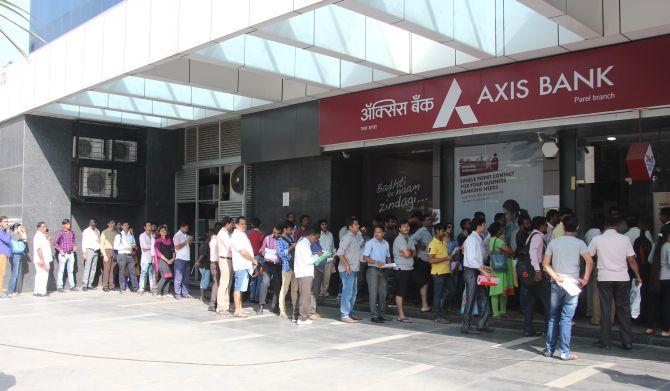 'India is still a cash economy.'
November 10, 2016
The man who proposed the ban on Rs 500, 1,000 notes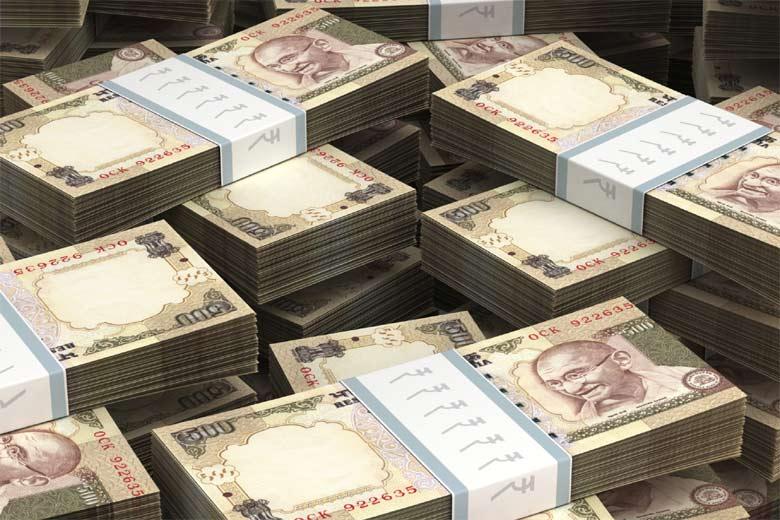 'By demonetising higher denominations of currency notes, we have taken out the vehicle for corruption.'
November 09, 2016
'This is also a war against Pakistan'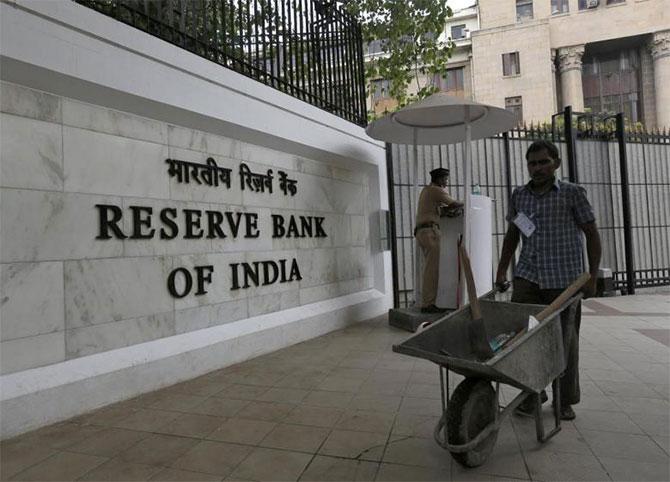 'This is not only a fight against corruption and black money, this is also a fight against terrorism and counterfeit currencies.'
'Any surgical procedure will create some discomfort'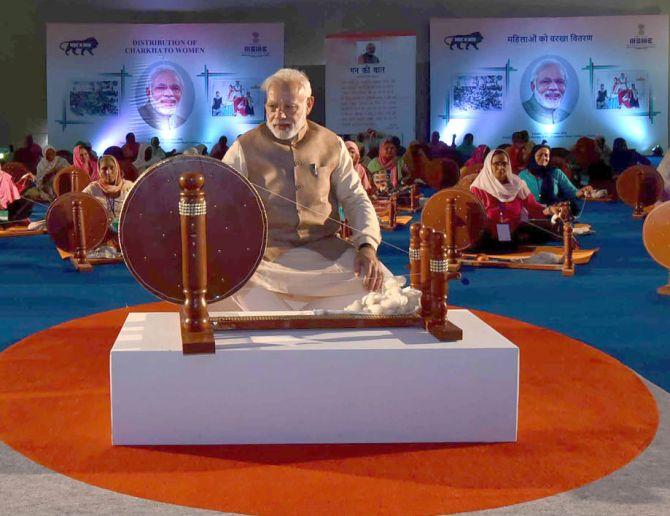 'The common man in India who doesn't have anything to hide will have to put up with this short period of discomfort.'
PM's Surprise: 'It is bold, courageous, innovative'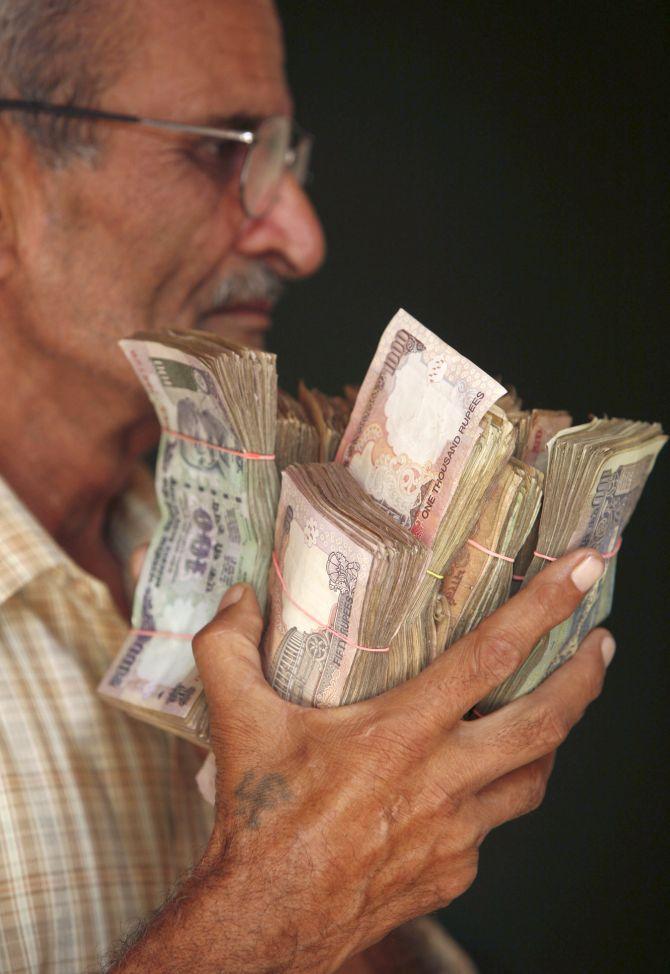 'Ultimately if your aim is that you need to be able to deal with a security situation, you need to deal with a black money situation, you need to deal with a counterfeiting situation then, to that extent, I think everyone will need to able to tolerate a little bit of inconvenience.'
'Come December 31, we will be a better nation'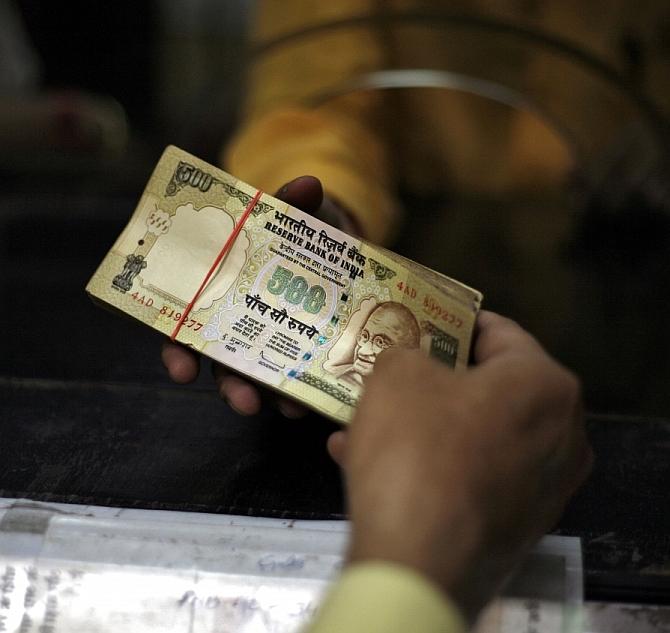 'This wipes out the entire black money in the nation in one stroke. Ninety per cent plus of the black money is kept in Rs 500, Rs 1,000 notes. What they have done is a brilliant move.'
November 03, 2016
'India unlikely to see self-driving cars soon'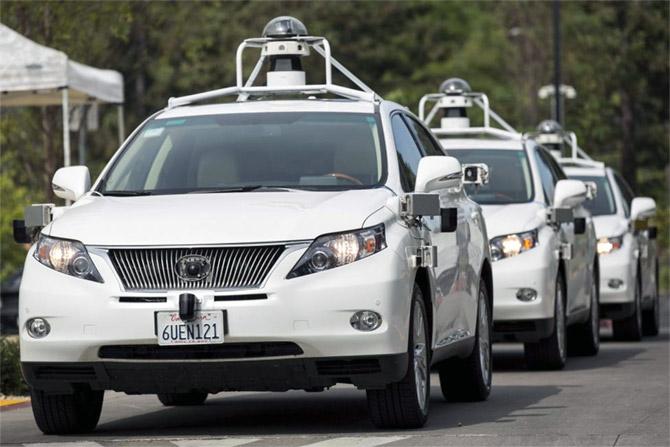 'It is a gradual process of saying we want to have all the decisions across business sectors available in India as well.'
Will you buy a Made in India product?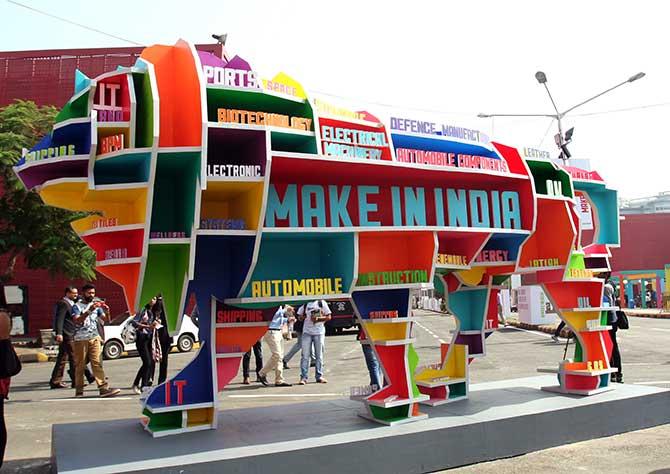 'Will people who buy iPhones stop buying iPhones to help swadeshi models?'
November 02, 2016
He's fascinated by white-collar crimes!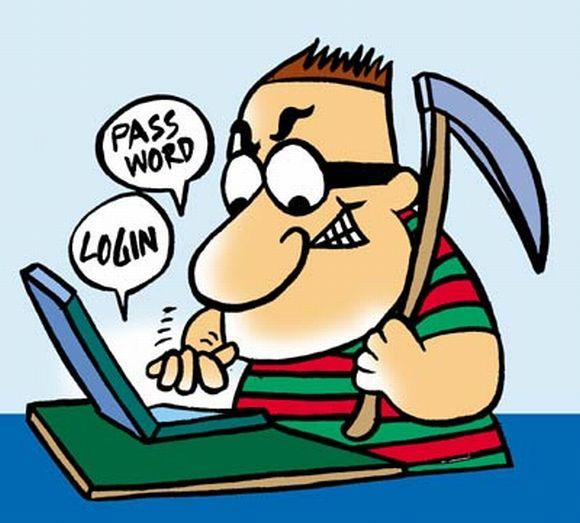 'There is much scope for ingenuity and inventiveness, and the stakes are very high.'
October 28, 2016
What Tata's new leader must do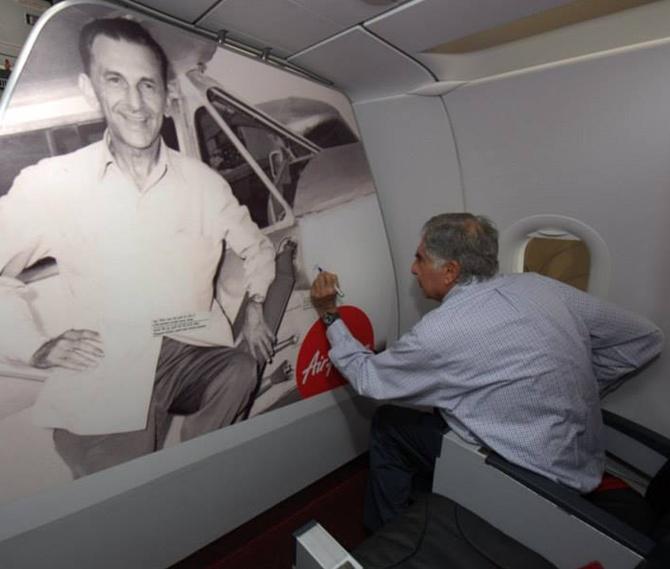 'The Tata group will need for its new leader to show the same foresight and willingness to go against conventional wisdom at times to keep the group's aspirations high and uphold the values of innovation, ethics, corporate responsibility, trust and leadership that are frequently associated with the Tata name.'
October 27, 2016
'Cyrus Mistry is not going to take it lying down'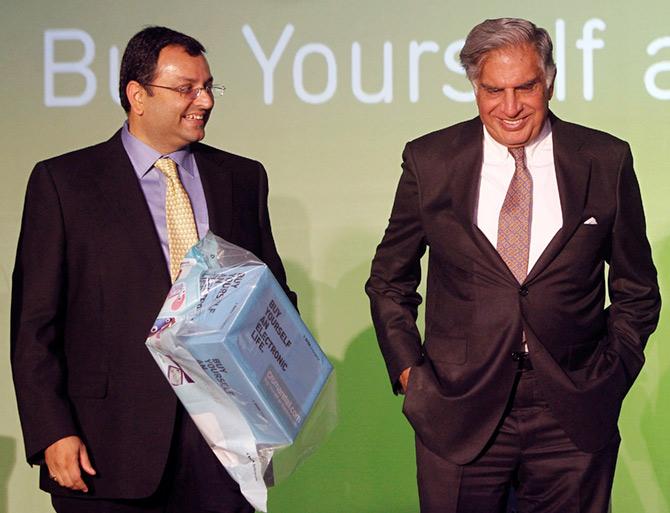 'Tata Steel has doubled, Tata Motors has more than doubled, and Tata Chemicals too has more than doubled.'
October 26, 2016
'Mistry arrested downfall in Tata companies'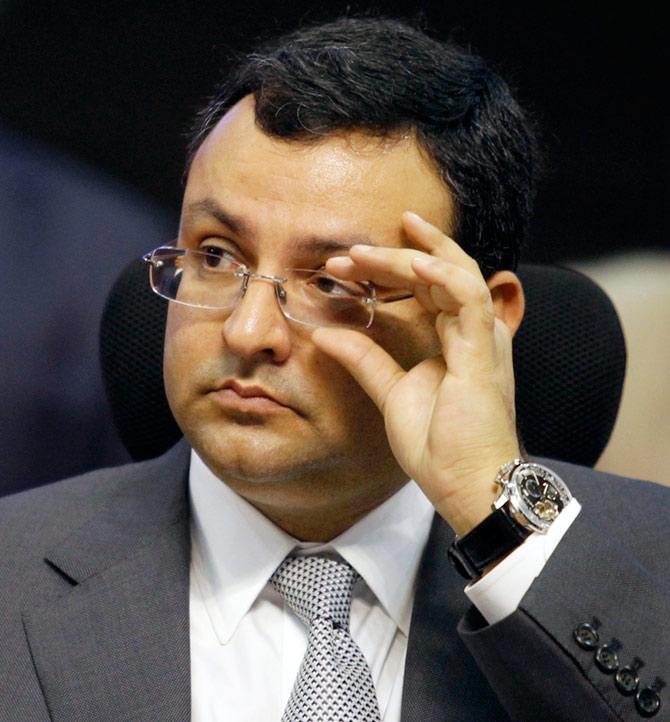 'Wherever the businesses are not up to the size of the Tata group, Cyrus Mistry initiated actions to move out of those businesses.'
October 25, 2016
BJP union leader: How will Make in India help our country?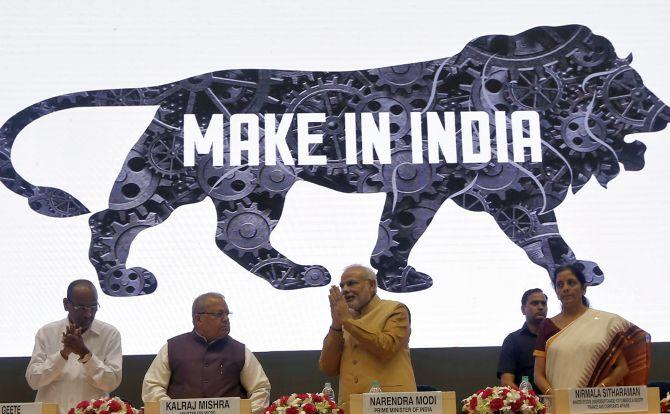 'This government has not created any employment.'
October 24, 2016
'We don't have a magic wand to create jobs'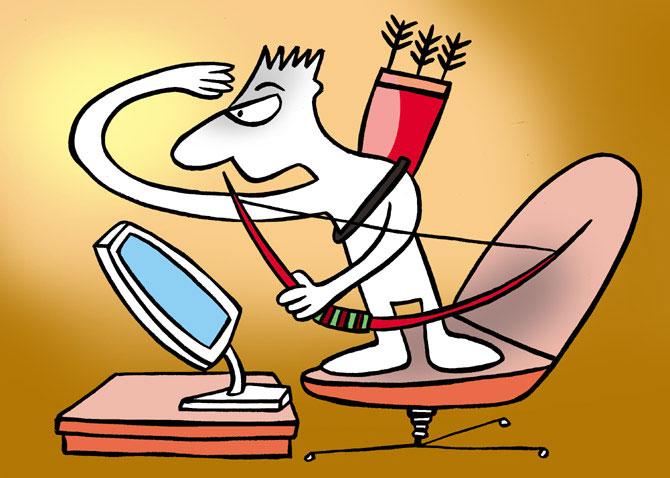 Rohit Nandan, secretary, ministry of skill development and entrepreneurship, talks to Anjuli Bhargava.
October 21, 2016
Telco wars: We will intervene at appropriate time, says minister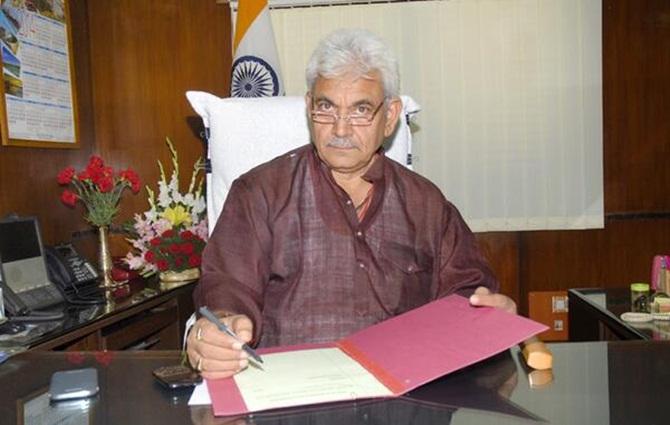 We support healthy competition among telcos, says Telecom Minister Manoj Sinha.
October 19, 2016
'Investors should enter the market through mutual funds'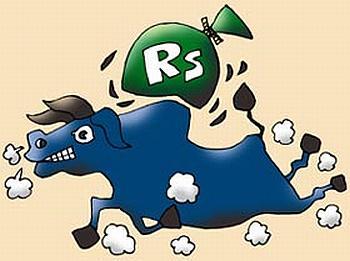 'They should decide their allocation based on their risk appetite and age, and not valuations.'
October 17, 2016
TCS chief on the challenges facing the company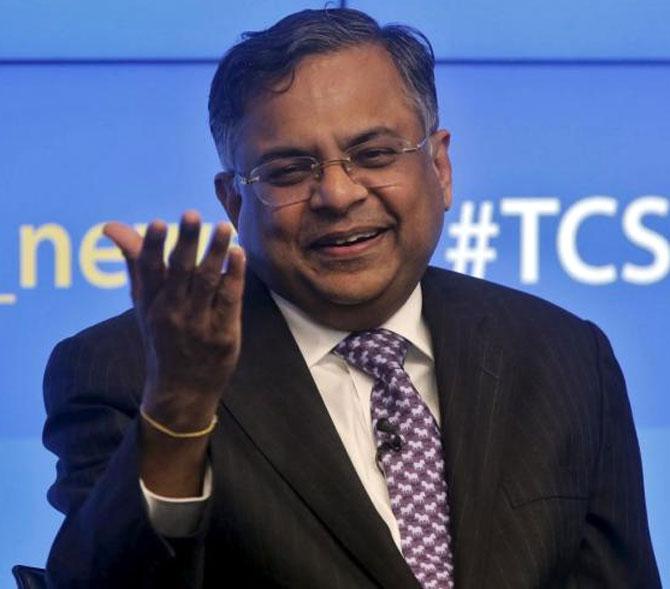 Macro environment, tech shift main challenges now: N Chandrasekaran
Situation in India's banking sector is not grim at all: K V Kamath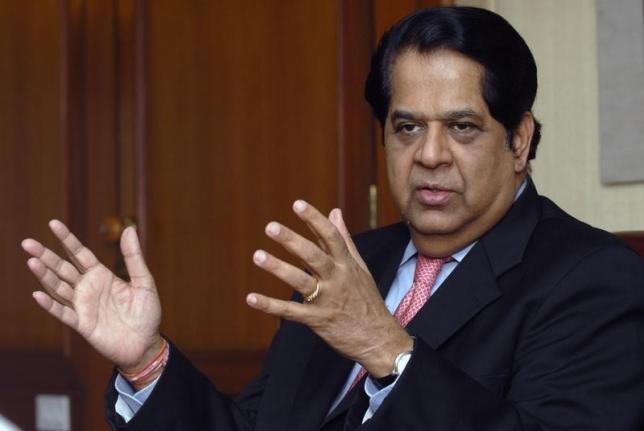 Several factors seem to have corrected in India in the past six months, says the president of New Development Bank.
October 13, 2016
Adi Godrej: Parmeshwar's life is a big triumph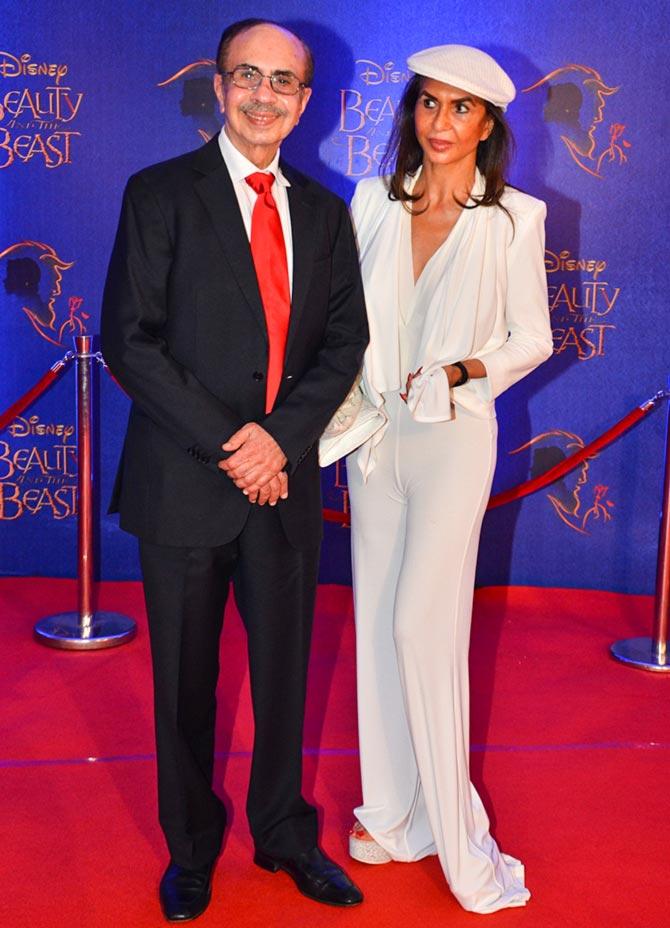 'She adds value to life in many commendable ways. Apart from her many contributions to our consumer products business and Godrej Properties, she dedicates her energies and resources to charity, to philanthropic causes and most of all how she has managed her time as a wife, mother and entrepreneur brilliantly,' says Adi Godrej.
October 10, 2016
Markets headed higher, accompanied with volatility: Nimesh Shah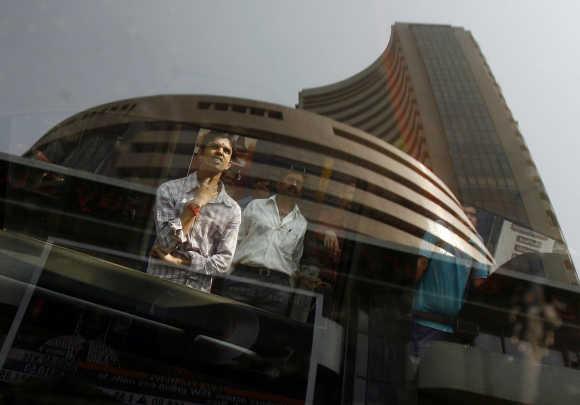 Retail investors have matured and have moved away from investing in only in-vogue products, says the managing director and chief executive officer of ICICI Prudential AMC.
October 07, 2016
2 lakh to 3300 crore: The BYJU's Classes success story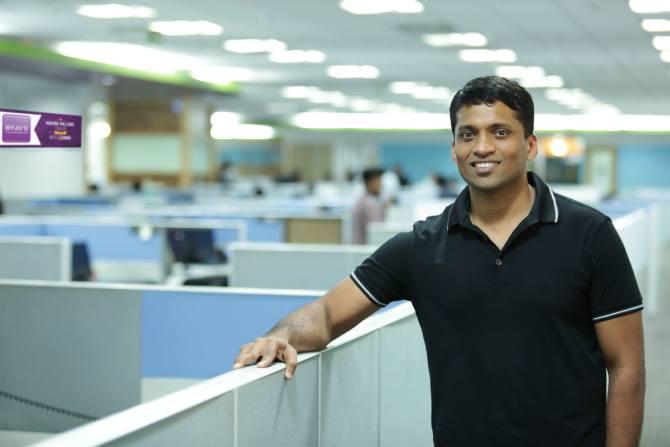 'I always say I am a teacher by choice and an entrepreneur by chance.'
October 05, 2016
'India is a space power'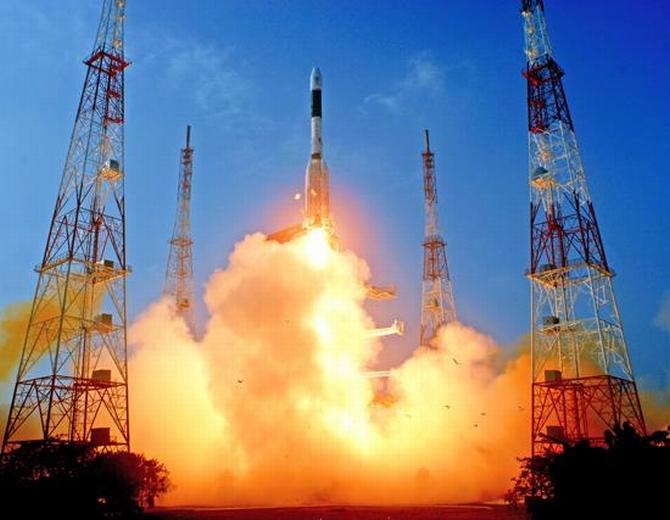 'India has got a unique opportunity to get more and more business from outside as India is cost-effective and reliable.'
October 03, 2016
Geopolitical risk may impact market sentiment: Manishi Raychaudhuri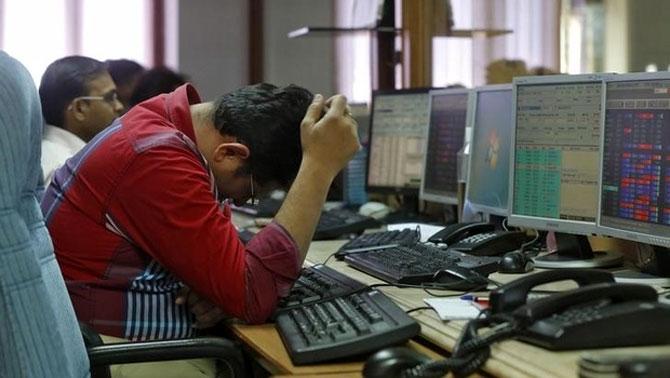 Any correction in Indian equities is an opportunity for investors to put in money for the long term
Gas price mess: Decision to punish RIL has again been put off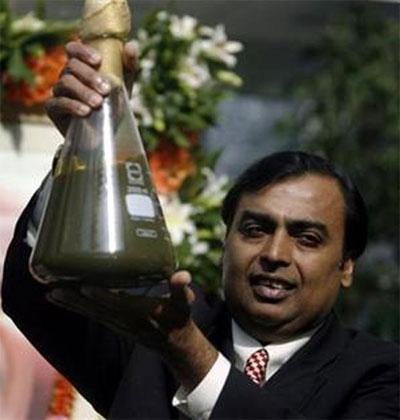 Dharmendra Pradhan lays bare the next course of action for his ministry and says RIL will have to pay the same price at which it produced the volumes.
September 29, 2016
'The government would want to privatise the railways'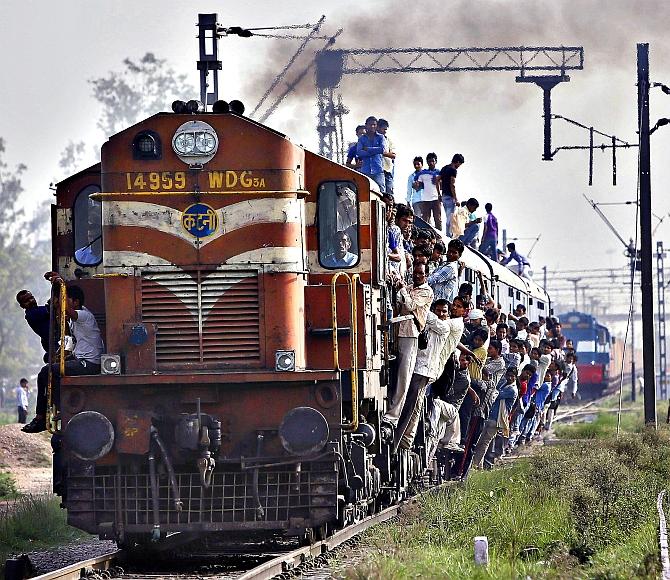 'I think governments -- whether this one or the ones earlier -- have not understood the strength of the Indian Railways... that it can easily add 2.5 per cent to GDP.'
Arvind Subramanian on why there is a case for rate cut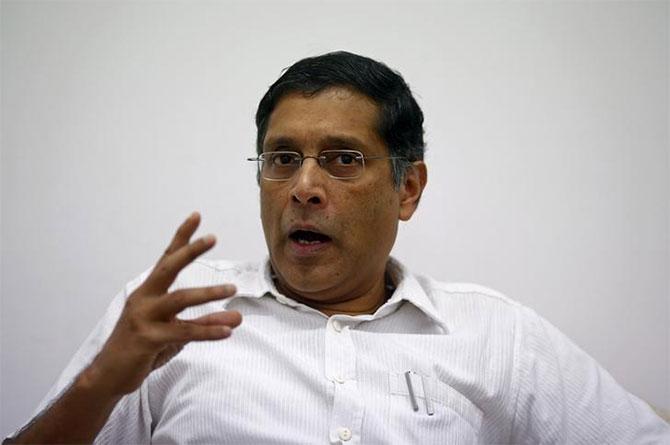 Chief Economic Advisor Arvind Subramanian says that he hopes GDP growth will be at the upper end of the 7-7.5 per cent range.
September 27, 2016
'Country comes first, trade with Pakistan comes second'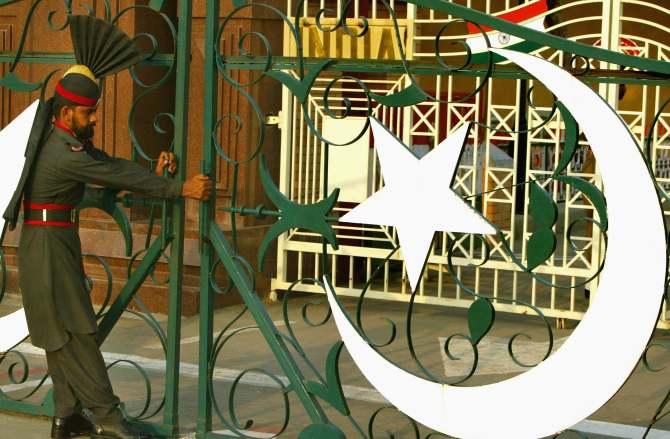 'Trade cannot take place when there is no trust.'
September 24, 2016
GST meet: Inspector Raj with dual-control situation was avoided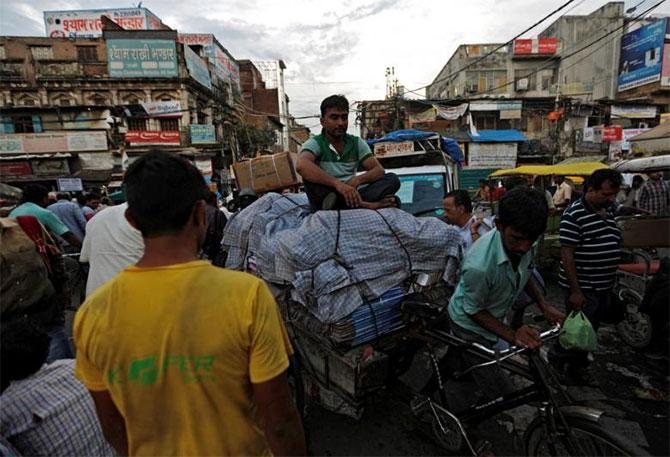 'GST gives a huge relief to small businesses of India and West Bengal.'
September 21, 2016
Mittal's battle cry: Bring it on Jio, Airtel is here to stay!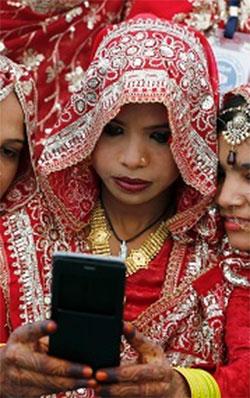 Sunil Bharti Mittal, bottom, left, says he is fond of Bill Gates' famous quote: "Success is a lousy teacher." Back from a long foreign business trip, the founder-chairman of Bharti Enterprises talks to Malini Bhupta and Kiran Rathee about the challenges posed by Reliance Jio and how he is determined to come out on top once again. Mittal says , today, Airtel is as ready as Jio in pure-play 4G operations.
September 14, 2016
'India Inc's social responsibility is just to whitewash sins'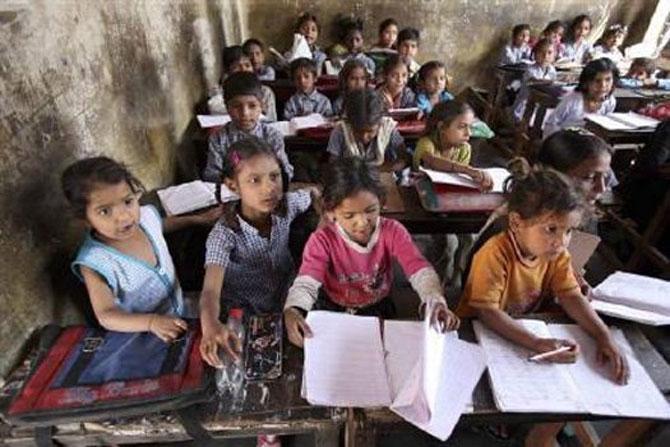 'The Indian state is very benevolent when it comes to corporates,' says Tom Thomas, chief executive officer of Praxis, and convenor of CRW India.
September 09, 2016
Tapping the $ 6 billion Indian healthcare biz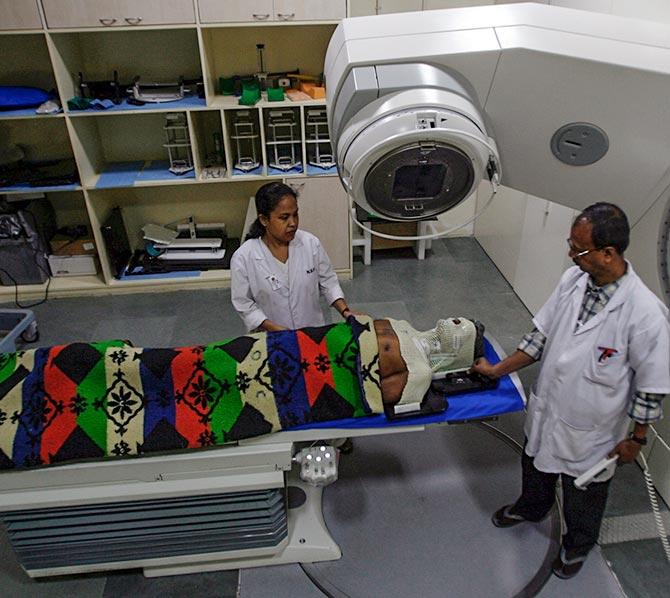 "In India, the sector will grow to $10 billion by 2018," predicts Vishal Bali, co-founder, Medwell Ventures, in an interview with Apurva Venkat.
One will not make lot of money buying stocks & bonds: Marc Faber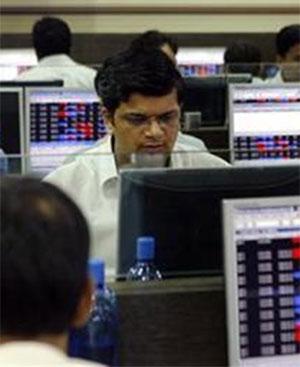 As global markets near all-time highs driven by liquidity, Marc Faber suggests most asset prices worldwide are inflated.
September 06, 2016
'Economic growth is the means to deliver social justice'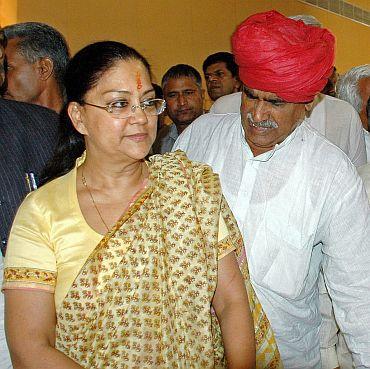 We have brought about a slew of reforms that would help improve governance and also facilitate industrial growth, Rajasthan Chief Minister Vasundhara Raje tells Sahil Makkar.
August 31, 2016
'Jaitley is lying about labour reforms'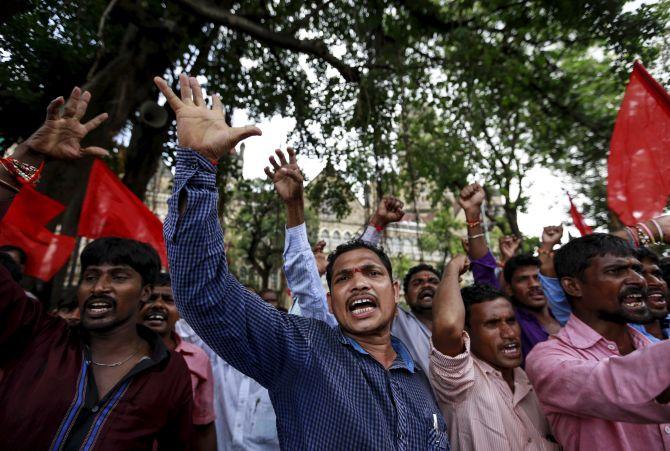 'You cannot treat workers like beggars.'
August 30, 2016
'India's dominance in IT will continue'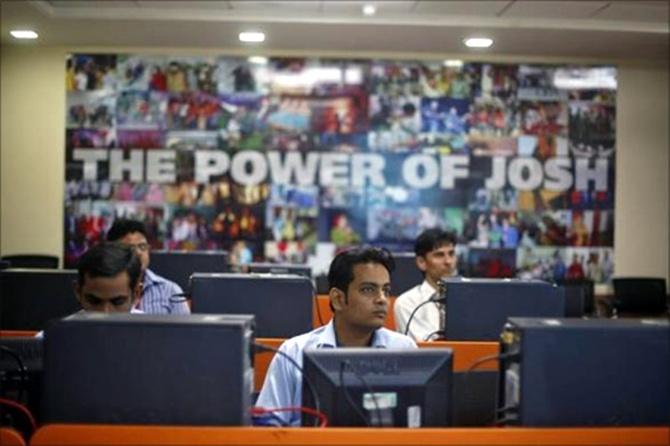 'India is the number one IT destination in the world as we have the largest number of IT professionals in the world.'
August 29, 2016
'Markets' upward move will be fraught with volatility'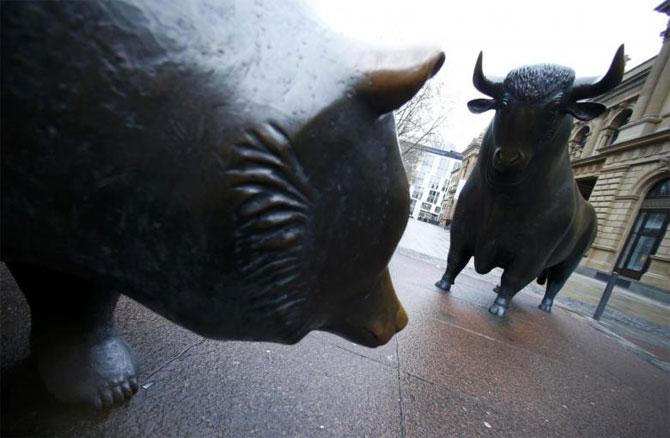 For rest of the year, the issue is largely going to be the balance between growth rates and macro stability versus interest rates, says Sankaran Naren.
August 26, 2016
'I hope Dr Urjit Patel thinks beyond continuity'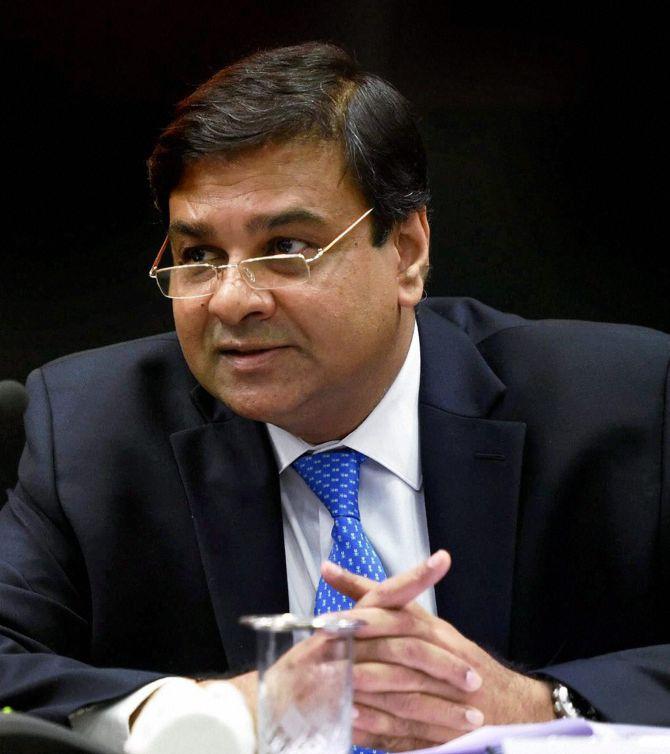 'When a soldier becomes a king, he better be a king. He should now just forget the past and move beyond continuity. He should catch the potential of India's moment and play a leader's role,' says Vallabh Bhansali of Enam Group.
August 25, 2016
An agenda for Dr Urjit Patel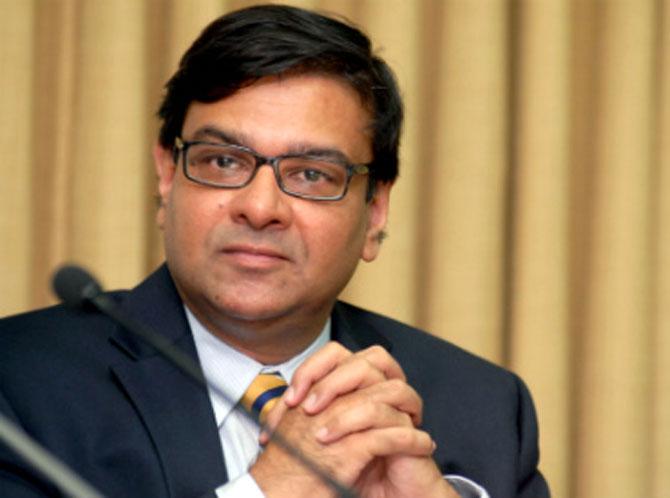 Unless Dr Urjit Patel starts clearing the balance sheets of banks, the investment cycle will not start. Unless the clog in the drain is cleared, further lending cannot happen. If further lending doesn't happen, the investment cycle also will not happen, writes M R Venkatesh.
August 24, 2016
How Nitin Gadkari plans to make Indian roads safe and pollution-free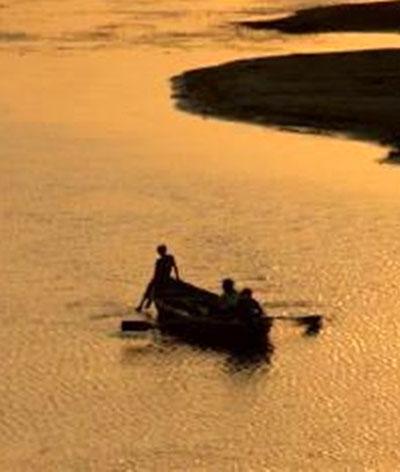 The Centre has accorded top priority for cost-effective, pollution-free transportation modes, such as waterways, which reduce logistic costs and increase road safety. Union minister of roads, highways, ports and shipping Nitin Gadkari speaks to Sanjay Jog about the government's strategy.
August 22, 2016
'High-speed rail is a mistake for India'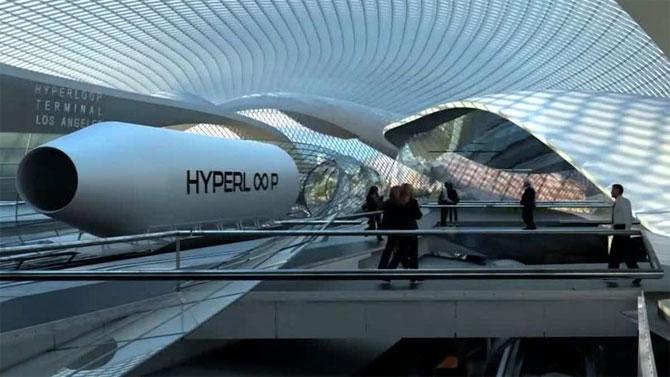 Hyperloop concept was first released in 2013 by Tesla and SpaceX's Elon Musk as an alternative to high-speed rail
August 16, 2016
'As the economy improves, mid-caps can deliver higher growth'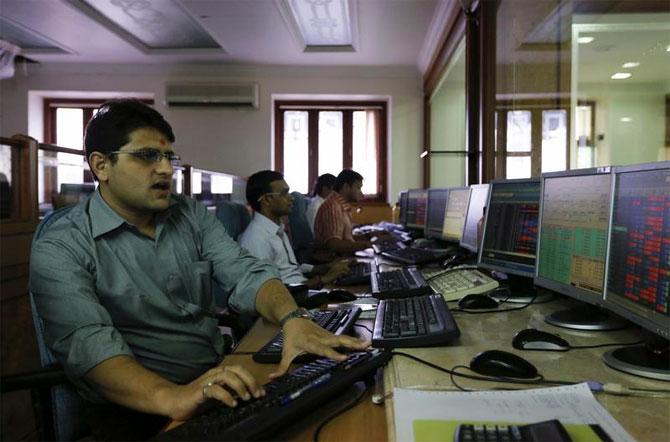 "While the risk of a correction goes up in the near term, on a long-term basis the Indian market is on an absolutely strong footing."
August 12, 2016
'Oil India wants to develop a major belt in Rajasthan'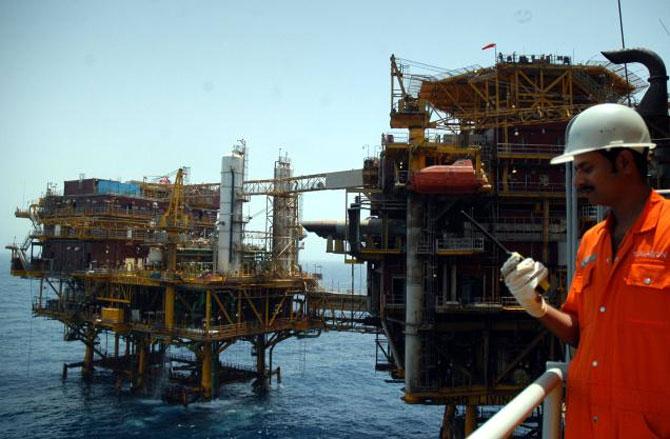 Oil India is set to usher in a new era with a road map drawn to ramp up production and diversification plans to foray into liquefied natural gas
'Investors should focus on domestic-oriented sectors'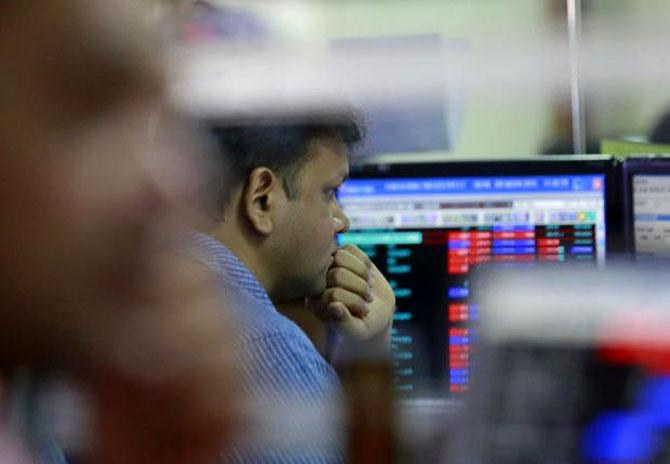 The past eight months have seen vast improvement in the Indian economy, says Edelweiss Group chairman and chief executive Rashesh Shah, who feels domestic-oriented sectors are likely to do better.
'Post GST, consumers will pay more'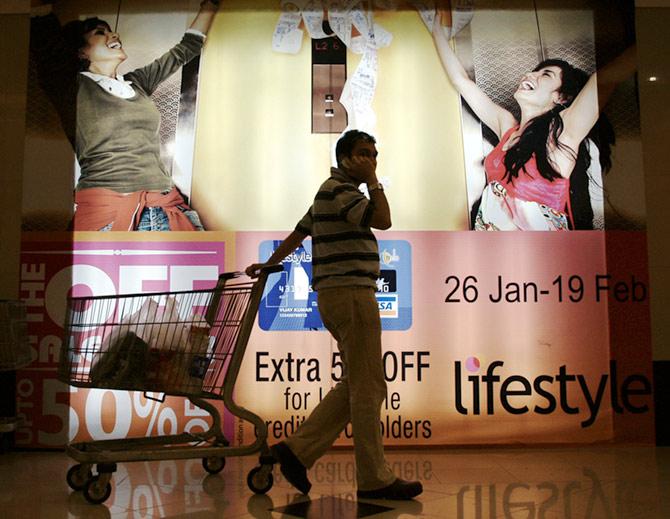 'Otherwise, how is the government going to make more revenue?'
August 10, 2016
Why keeping petroleum out of GST is bad news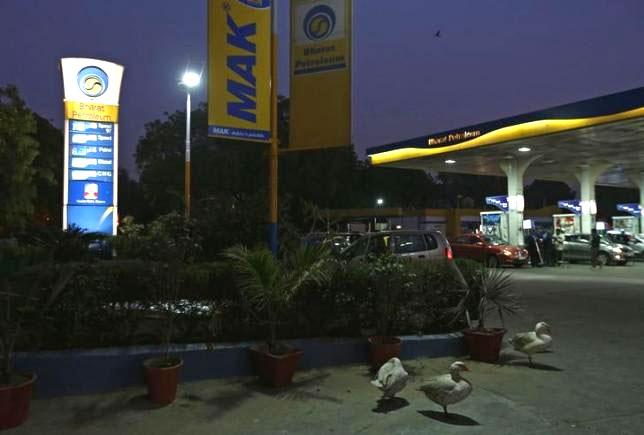 Petroleum being out of the goods and services tax initially will create some anomaly as tax credit on some of the inputs to oil industry may not be given, said revenue secretary Hasmukh Adhia.
What ails India's fragile aviation sector?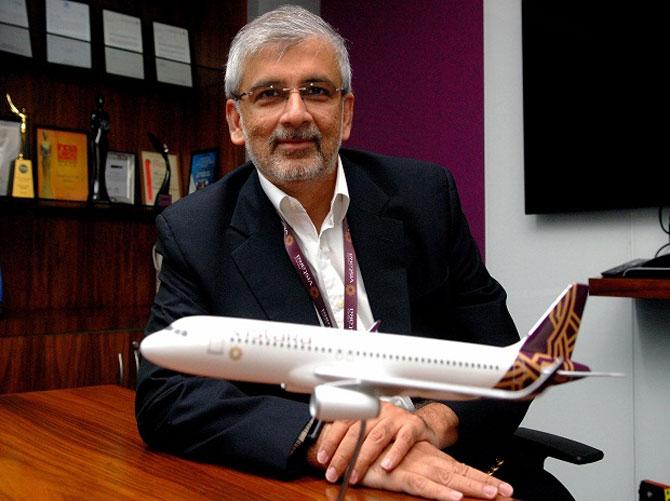 Unplanned, last-minute pricing is hurting the aviation sector, as is evident from the balance sheets of Indian carriers
'FDI drains India's resources'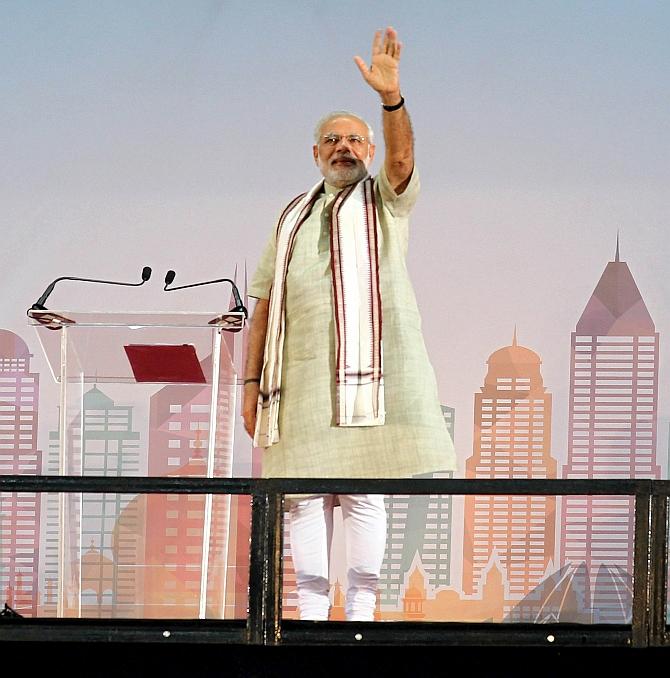 'We are allowing FDI on the terms of the investors, multinationals.'
August 08, 2016
'A time bomb is ticking towards a fiscal crisis in states'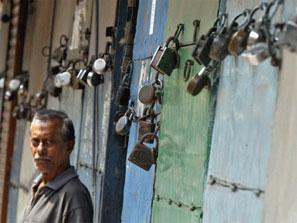 An interview with Amit Mitra, the finance minister of West Bengal.
August 03, 2016
'Make use of GST to get better results from stocks'
Macro and micro environment are becoming more challenging.
July 26, 2016
'Bureaucratic process for selecting RBI governor is wrong'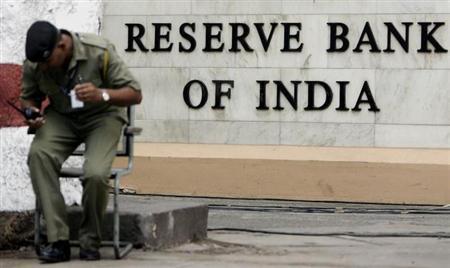 Interview with former Reserve Bank of India governor by Duvvuri Subbarao.
July 22, 2016
'IPOs this year will raise the highest sum since 2010'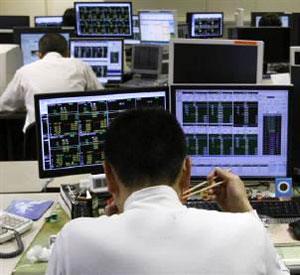 'The IPO window has been more or less open since the new government in 2014.'
July 15, 2016
'FDI policy should be seen in light of Make in India'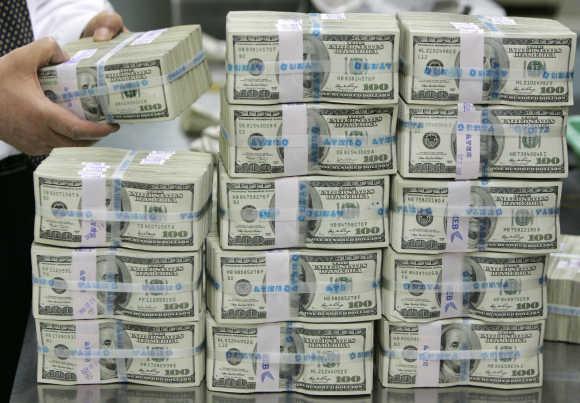 With EU, it is part of the FTA that we will need to negotiate.
July 11, 2016
'UK will remain a good place to do business for Indian cos'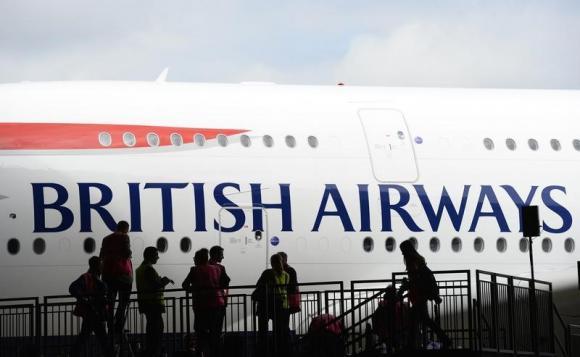 The UK India Business Council expects more emphasis to be put on improving bilateral economic ties.
July 10, 2016
'Narasimha Rao pushed reforms through stealth'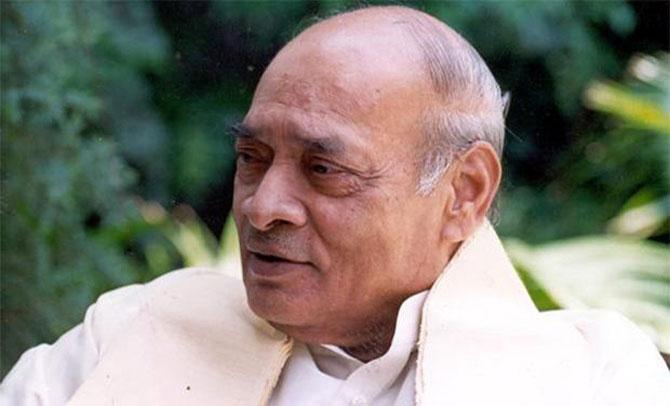 Political scientist Vinay Sitapati explores the role played by the then Prime Minister P V Narasimha Rao in steering the reforms through in his new book Half Lion.
July 07, 2016
From Rs 22 to Rs 900 crore, Vasanthakumar's success story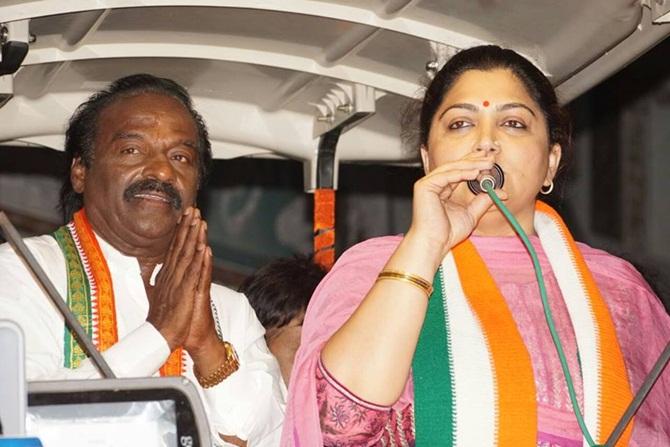 Vasanthakumar, who started his career as a salesman, today owns a retail empire.
July 05, 2016
'The change from pessimism to confidence is a major achievement'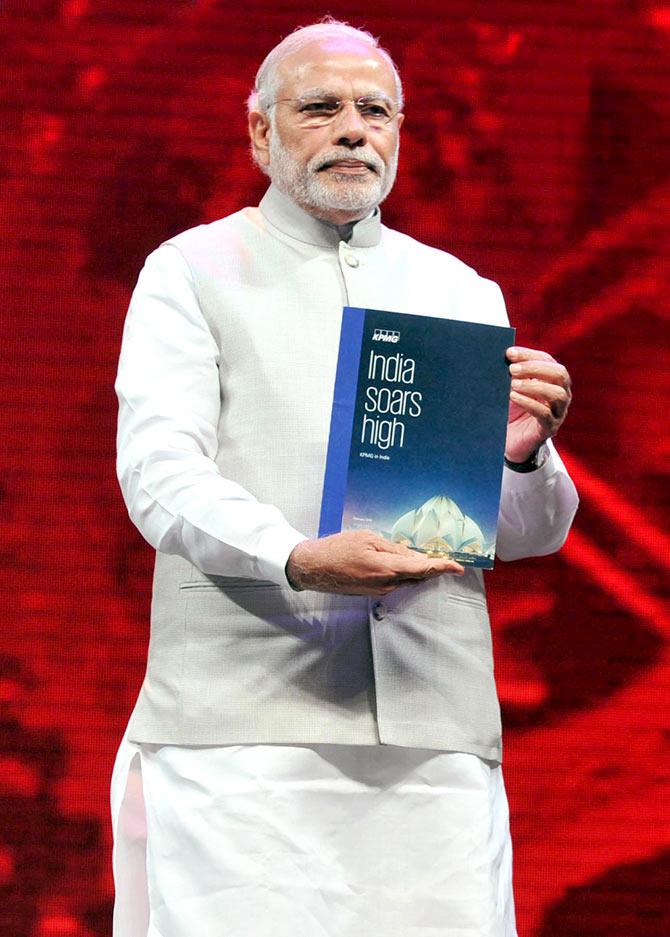 'This has to be seen in the context not only of the legacy we inherited, but also of global economic weakness.'<br />'If after inheriting the very bad situation we have reached this level despite consecutive years of drought and no growth in the world economy, it is no accident.'
July 01, 2016
'Content revolution is under way in India'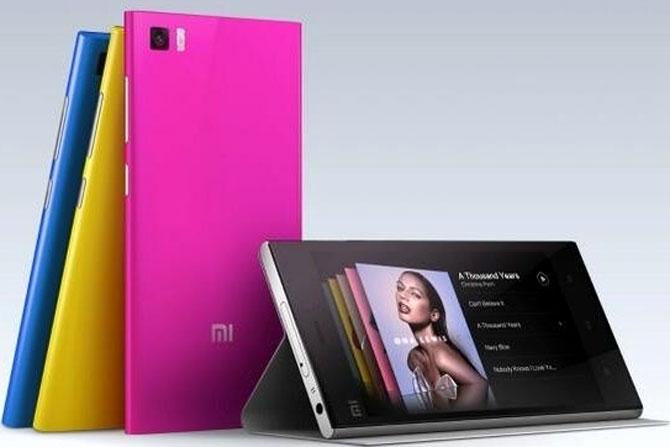 'We are offering one year of free music and three months of free movies to a million users through MIUI8.'
'The youth are driving India's economy'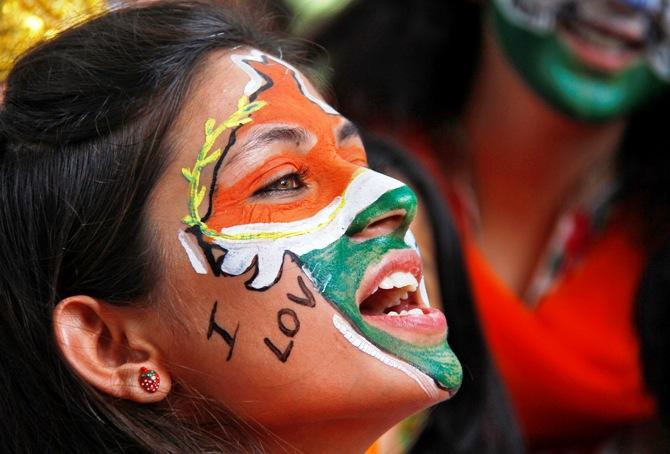 'India's economy is growing faster compared to the developed economies of the world.'
June 27, 2016
Freshdesk: An Indian product wins global recognition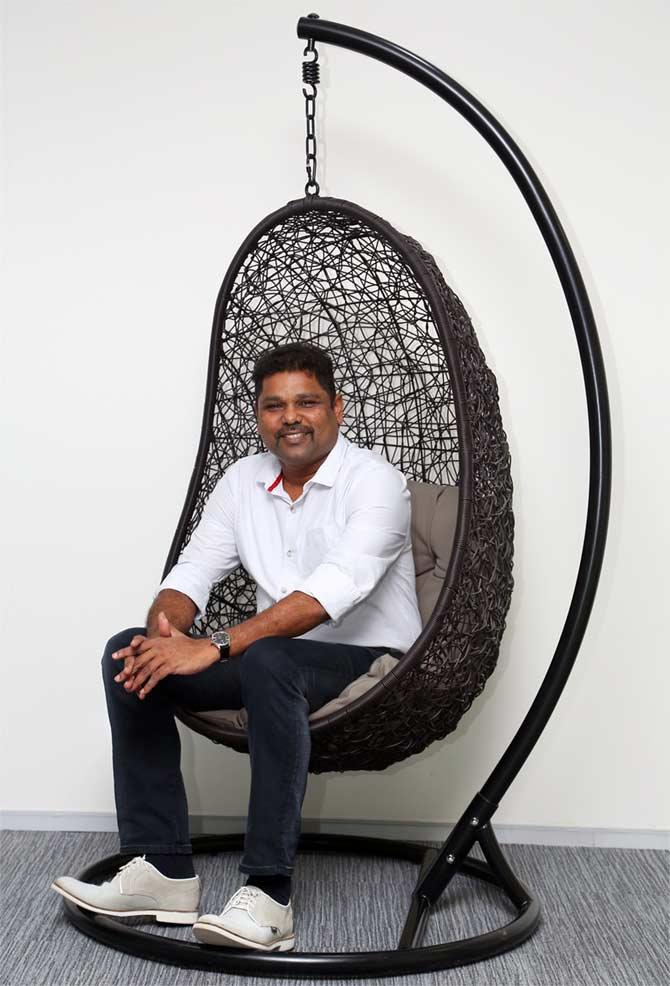 'We had a great product for the global market and we could sell it globally resulting in this amazing growth.'
June 24, 2016
Brexit, a great opportunity to buy: Vikas Khemani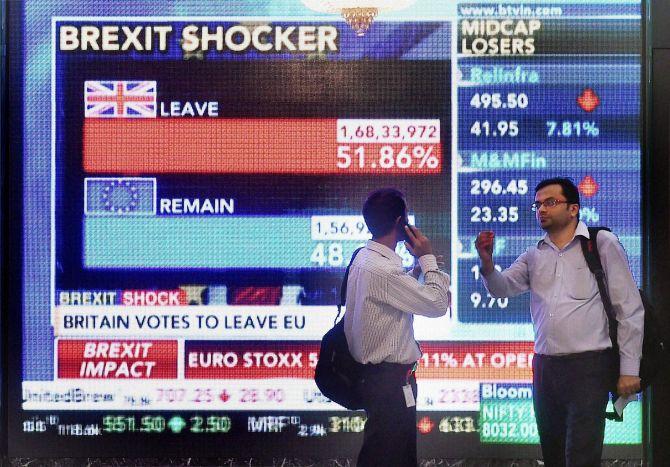 "You will see further improvement after an immediate reaction and the markets will calm down," says Vikas Khemani.
June 21, 2016
'Rajan did not need to be anybody's yes man'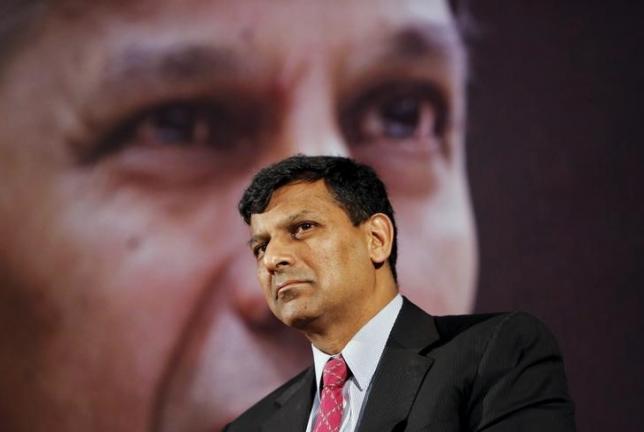 'Rajan's exit will have a great impact on the economy.'
'Rajan's exit a sign of Modi's unwillingness to change things'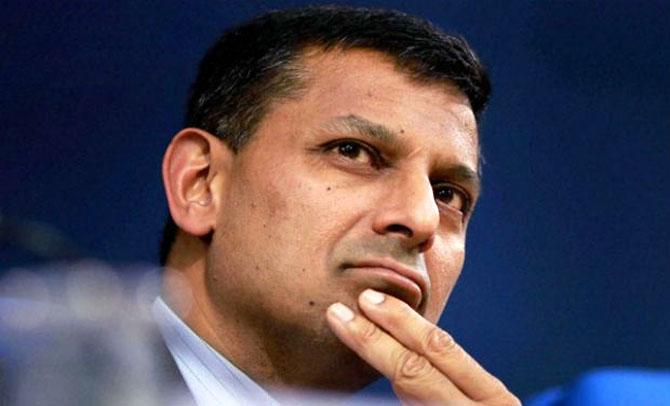 'I think the markets will move up given that there will be more money.'
June 20, 2016
'Whatever steps Rajan took were beneficial for the economy'
'Rajan brought in a healthy air of competition in the banking sector.'
June 17, 2016
'The start up scene in India is unbelievable'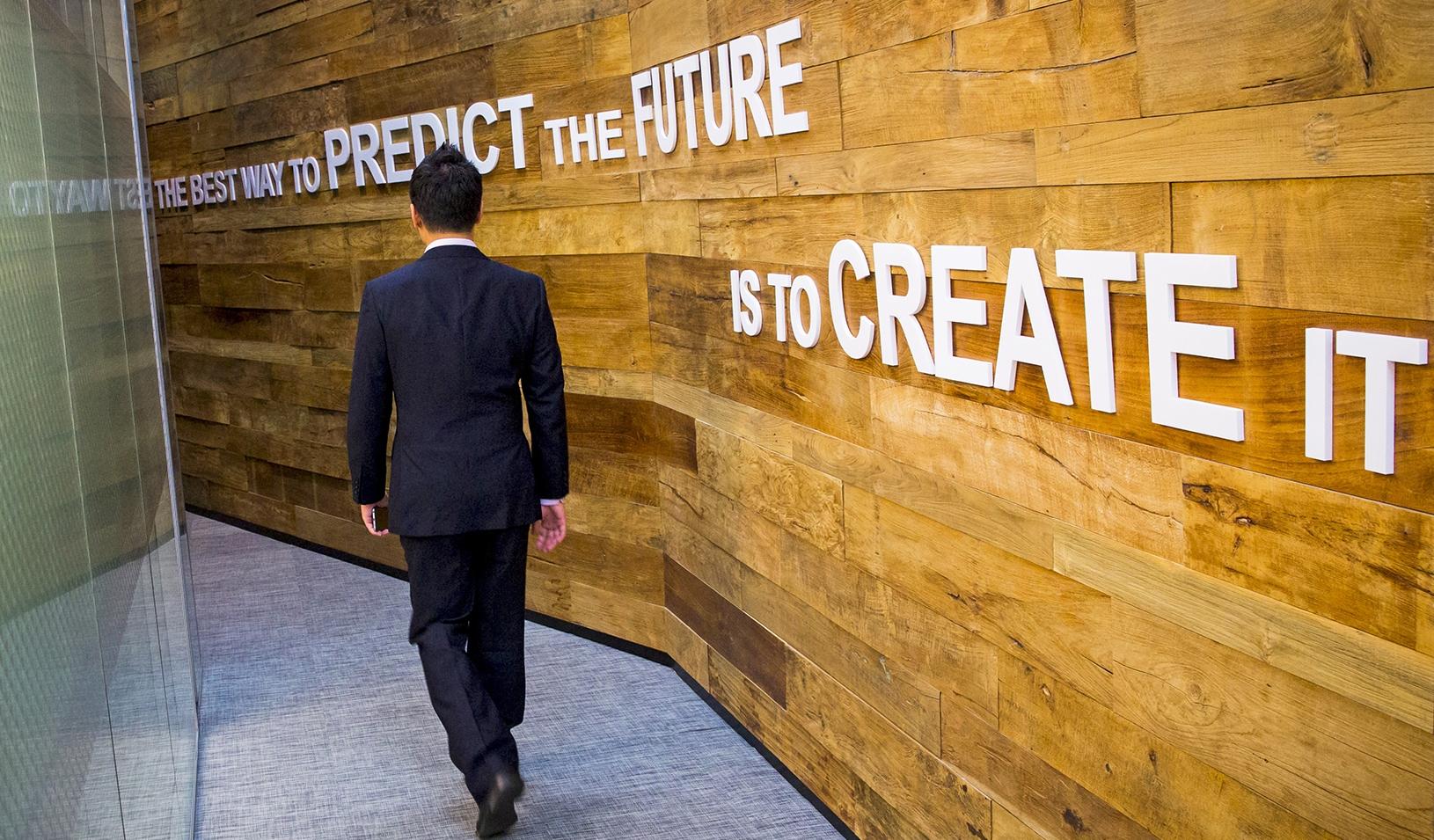 'Over the next 10 years we expect more than 100,000 new start ups to come up and create more than $500 billion in value and 3.5 million to be employed in these start ups.'
June 13, 2016
'Global correction a big threat to Indian markets'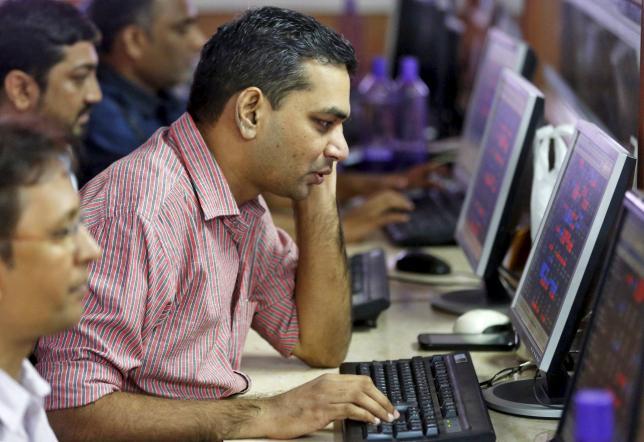 'The recent US jobs report has eased fears of a hike in the Fed meeting.'
Revealed! How Bandhan made it big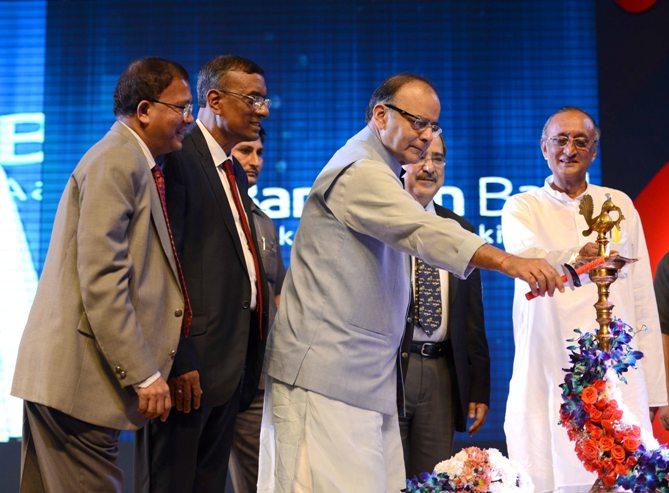 Tamal Bandyopadhyay discusses his latest book Bandhan: The Making of a Bank at Bandhan headquarters in Kolkata.
June 09, 2016
'I want India to be the most innovative place for SAP'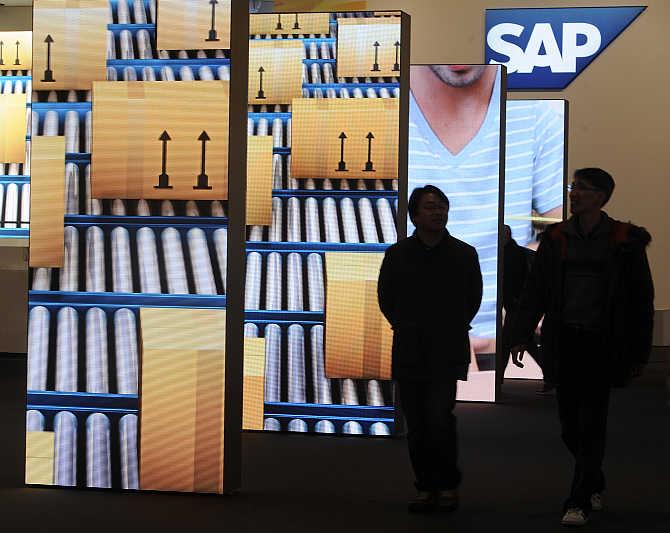 'SAP has been an enterprise software leader for 43 years, and we don't have a competitor also in this space.'
'You can't stand on a podium and preach to India'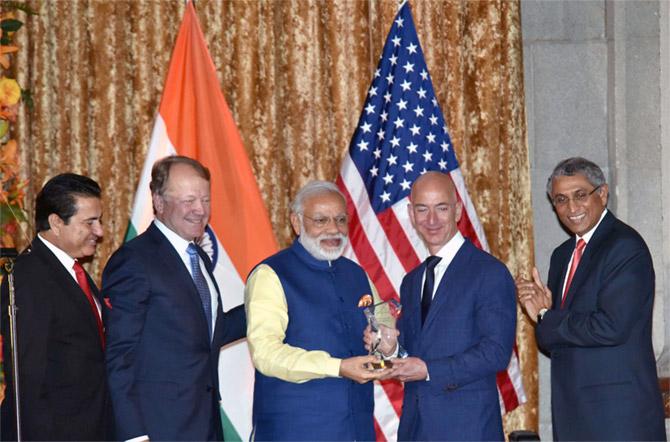 'India is no longer the India of the '70s and the '80s.'
June 06, 2016
'Rate cuts by RBI could be close to the bottom'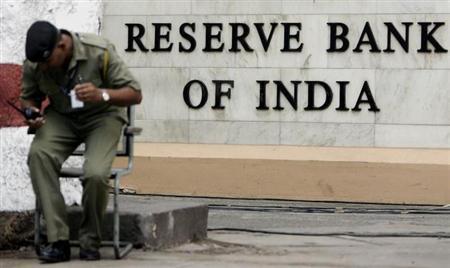 'The market movement will be largely driven by earnings growth.'
June 03, 2016
India can grow at 10% if reforms continue to kick in: Mark Mobius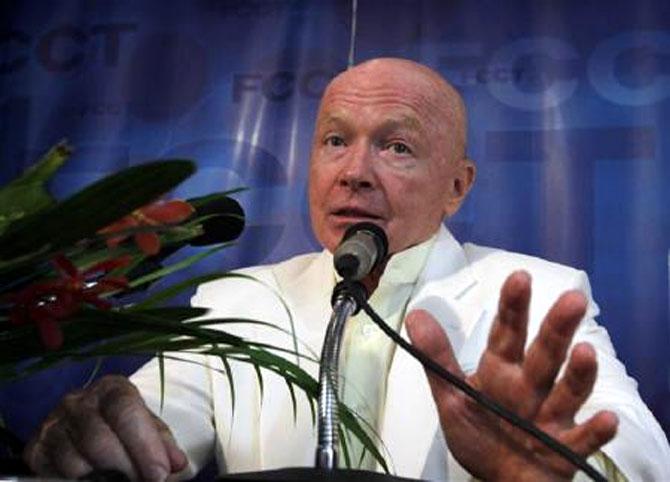 Mark Mobius, executive chairman, Templeton Emerging Markets Group, is positive on India and believes the Indian economy is on a strong footing
May 24, 2016
'We're optimistic about Modi govt's ability to deliver'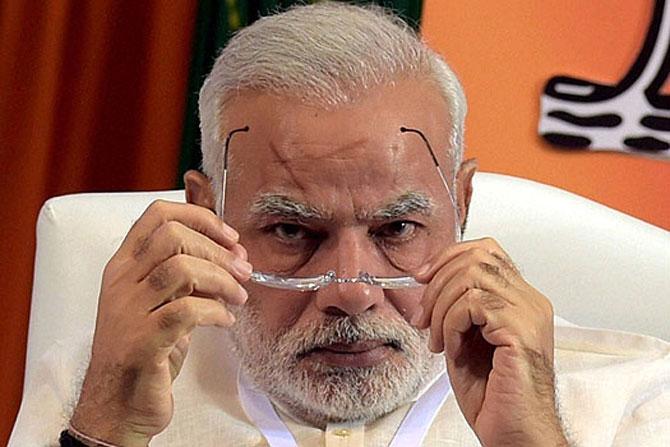 US-based $40-billion industrial goods giant Honeywell has just launched its 16th plant, a hydrocracker unit with application in oil refining, in India. The two years of Modi government have been full of optimism and energy, Anant Maheshwari, president, Honeywell India, and Steve Gimre, managing director, UOP India, tell Sudheer Pal Singh.
'No anti-worker steps will be taken by the government'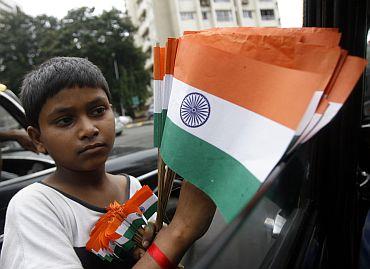 'Now, we have a minimum pension of Rs 1,000 annually.'
May 23, 2016
'Investors can now see the advantages of coming to Bengal'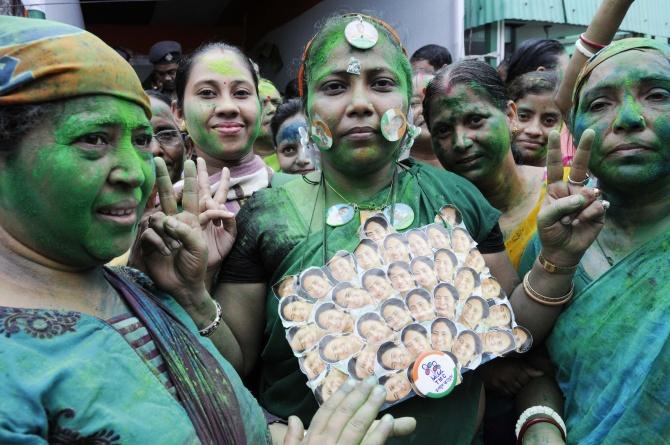 'West Bengal is an industry-friendly state.'
Nobody in the private sector is here for charity: Venkaiah Naidu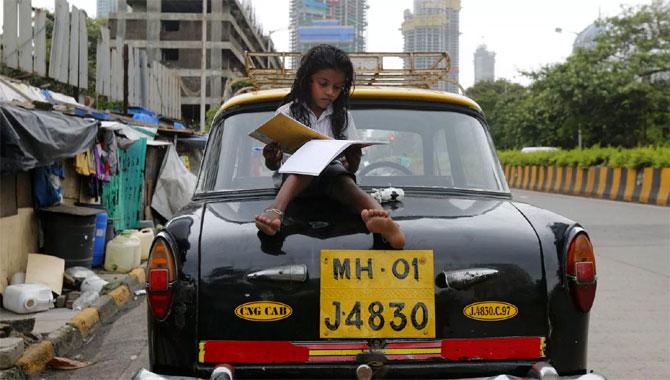 The private sector must get an assurance that the investment environment is conducive, Venkaiah Naidu, Union minister in charge of urban development, housing and parliamentary affairs, tells Nivedita Mookerji.
May 19, 2016
'Railways will petition regulator for fare changes'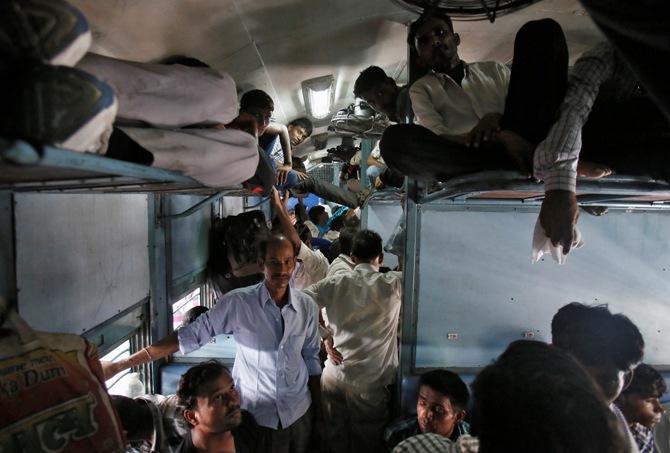 'The Centre brought down expenses by as much as Rs 12,000 crore (Rs 120 billion).'
May 16, 2016
'The Maggi crisis was a blessing in disguise for Nestle'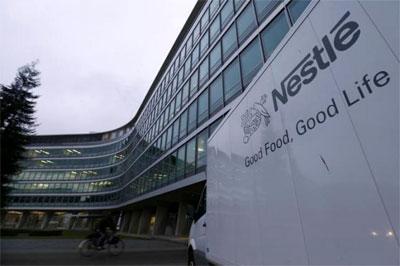 'Maggi issue gave us room for introspection.'
'For better growth figures, we need healthier banks'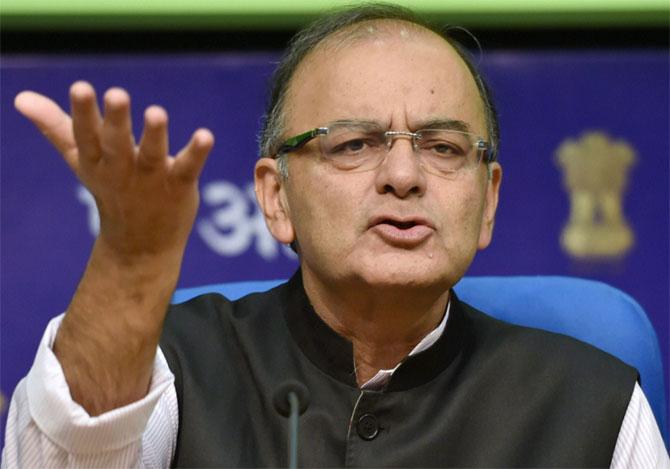 Arun Jaitley interview.
'No one in India will die of starvation because of Centre's laxity'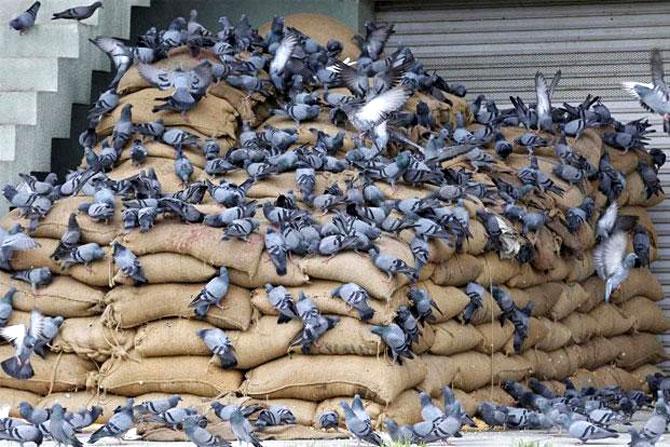 There is no foodgrain shortage in the country as our total storage capacity is more than 81 million tonnes, while the public distribution system requirement is 61 million tonnes, says Ram Vilas Paswan.
May 13, 2016
Bank woes: 'When they need surgery, they are using a bandage'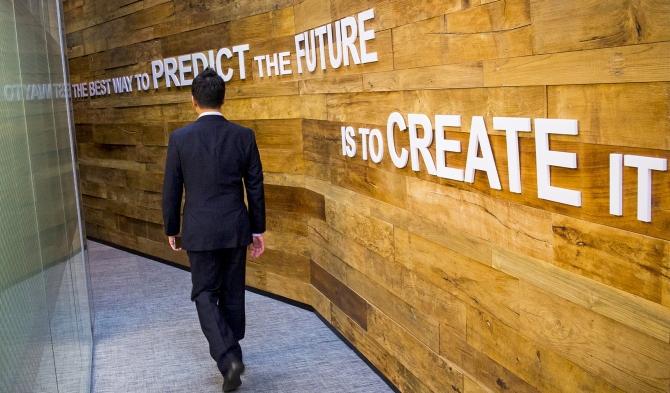 'The day-to-day control of banks is in the hands of political bosses and bureaucrats who are not answerable.'
May 11, 2016
'Apple should buy Tesla and appoint Elon Musk as CEO'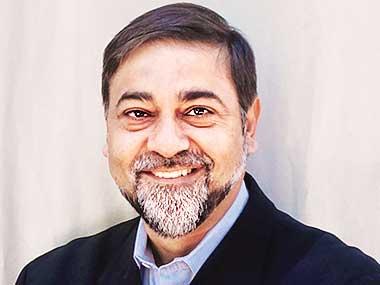 'In the next 14 years, 100% of US energy will be clean and solar.'
May 10, 2016
'We are at our best when we set the pace'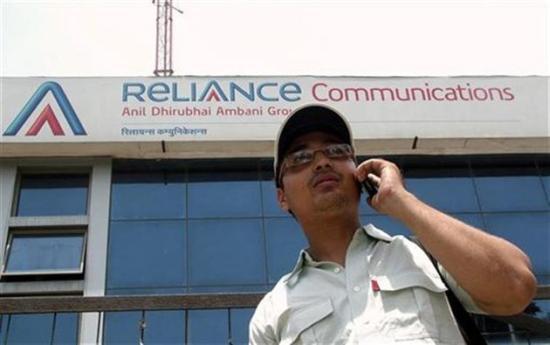 'If you look at voice and data realisations in India, they are the lowest in the world.'
May 09, 2016
'Congress using GSPC issue to deflect attention from Agusta'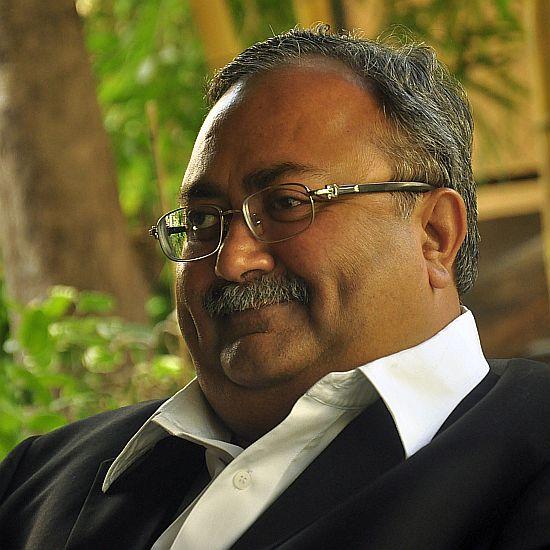 Saurabh Patel, energy minister, Gujarat, who has handled the energy portfolio since 2002, speaks to Archis Mohan on GPSC's investment in the KG basin and says the criticism is politically motivated.
May 03, 2016
'We need good monsoon for the markets to improve'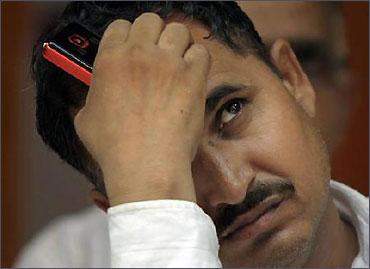 'Equity investing should be for longer than a year's perspective.'
'Indian markets will see a de-rating in near term'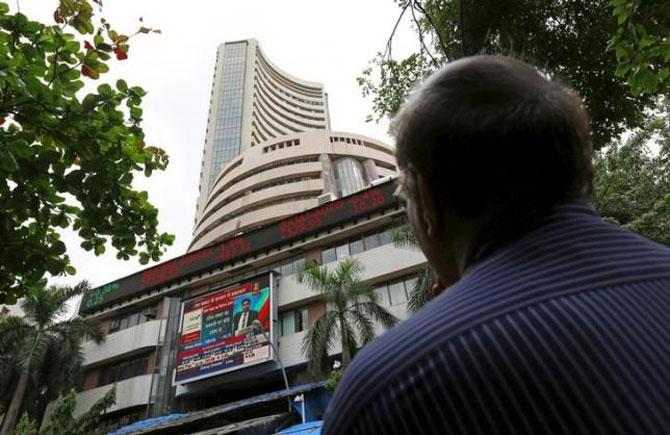 Premium valuations and lack of big triggers will weigh on Indian equity markets in the near term, believes Mahesh Nandurkar, India Strategist, CLSA.
May 02, 2016
'India is nearing the digital tipping point'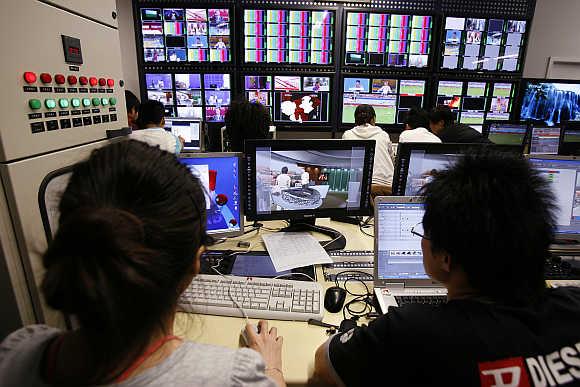 'The tipping point for digital in China was the evolution of the mobile ecosystem.'
'There is no verifiable report on alleged ill-effects of GM crops'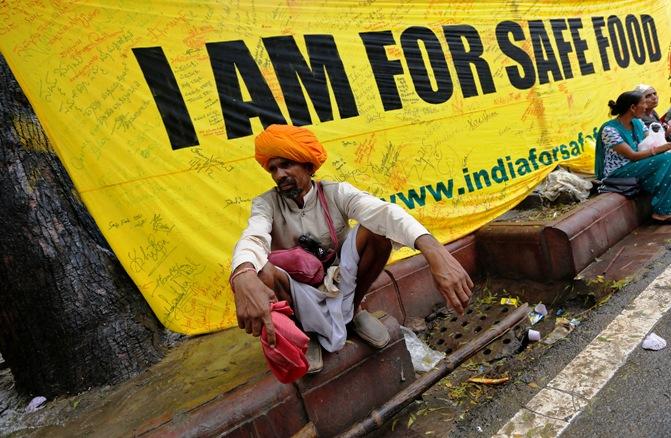 India is capable of developing GM crops, Randy Hautea, global coordinator for International Service for the Acquisition of Agri-Biotech Applications, tells Kanika Datta.
April 25, 2016
Banks: 'No need to press panic button'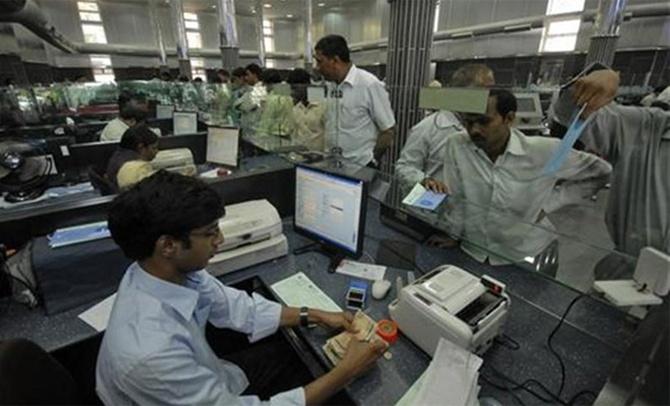 'These are only passing clouds. The banking industry is a century-old industry and this is not the first time it is going through such a crisis.'
April 21, 2016
There'll be a slowdown in hiring across the industry: Wipro CEO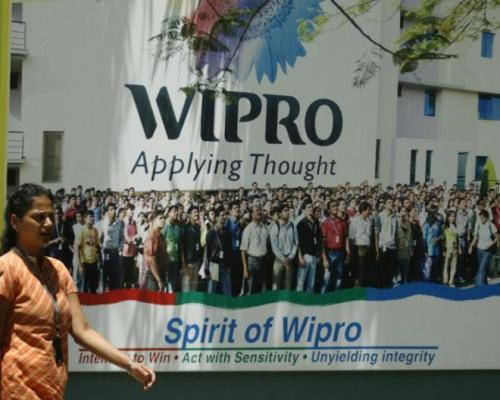 Wipro has a good brand because of the trust and quality it enjoys globally.
April 20, 2016
'The approach towards Mallya is not right'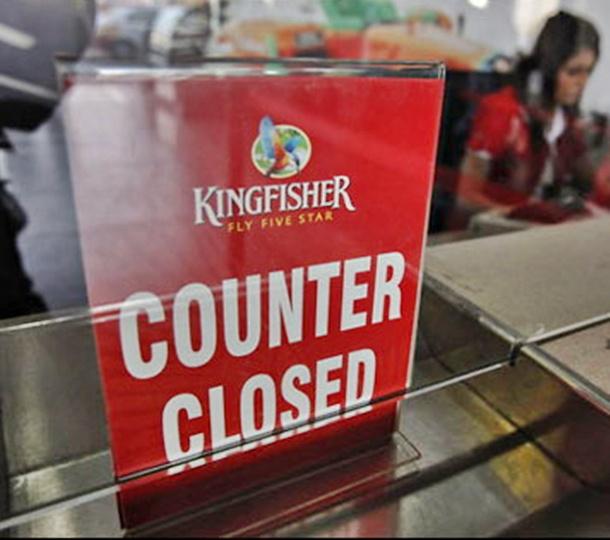 'The approach towards Mallya is not right because his unit could have been turned around earlier with additional funds from his side and the bank's side.'
'Gross hiring by TCS will go down for FY17'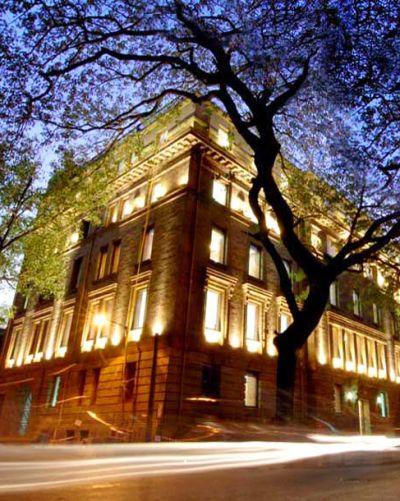 'We are at a time and position that we do not need higher number of visas.'
'Dhoni's culpability is evident'
'Celebrities have to make sure they do enough due diligence on their own before they sign up multi-million dollar contracts.' 'Today, it is just easy money. Lend your name, lend your face and laugh your way to the bank.'
April 19, 2016
Why buses are burning on the streets of Bengaluru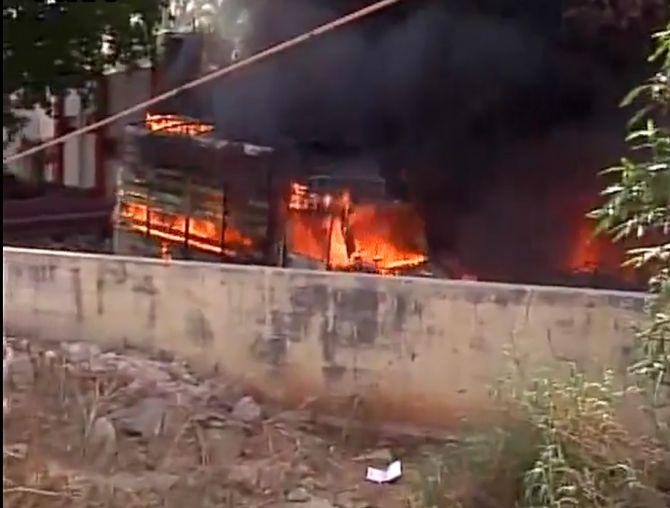 'What is this new PF rule? Complete nonsense!'
April 16, 2016
We want to become visa independent: Vishal Sikka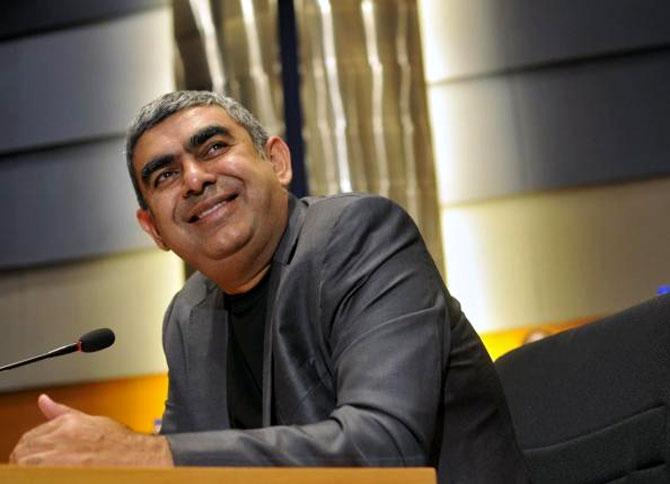 Infosys' chief executive officer and managing director Vishal Sikka says despite a healthy guidance, he can't say if this would be 'industry leading'.
April 13, 2016
'We will make India a global manufacturing hub'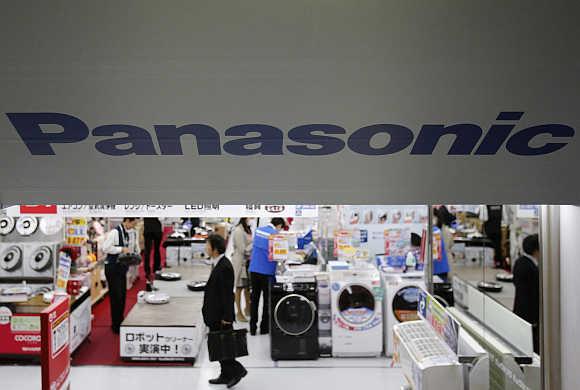 'India can be the next growth leader for us.'
'Prolonged period of below-normal rain is due to change this year'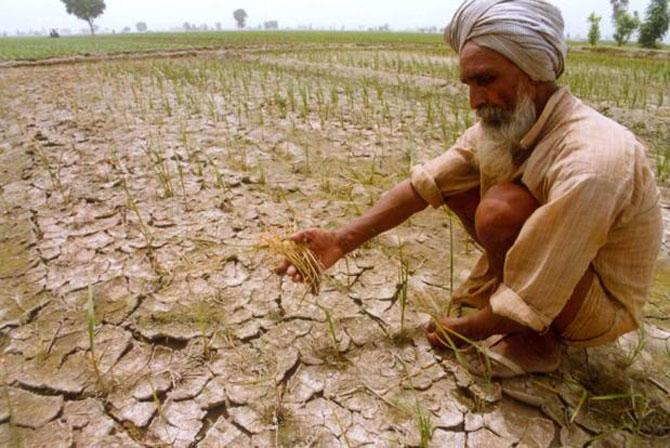 The India Meteorological Department's first monsoon forecast for this year would have gladdened many a heart with the hope of plentiful rain, after two drought years.
April 12, 2016
'Great danger India will waste its demographic dividend'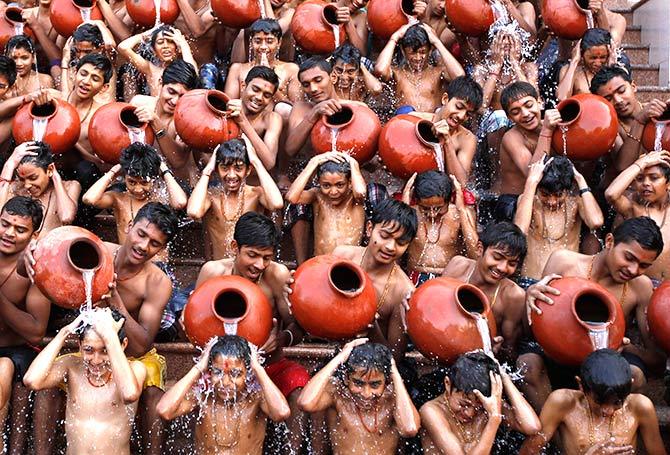 '... for two reasons: the poor quality of education, and the low rate of female participation in the labour force.'
April 11, 2016
'Reforms more radical in past 12 months than in five years'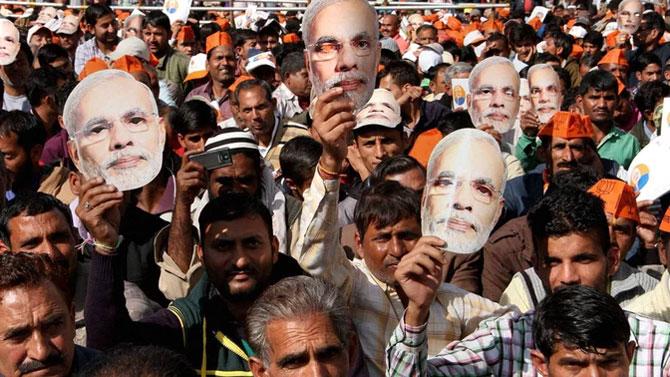 Mayank Ashar, managing director and chief executive officer, Cair India, says the reform momentum should continue and the industry should do its part too.
April 06, 2016
'India is the fastest-growing solar market'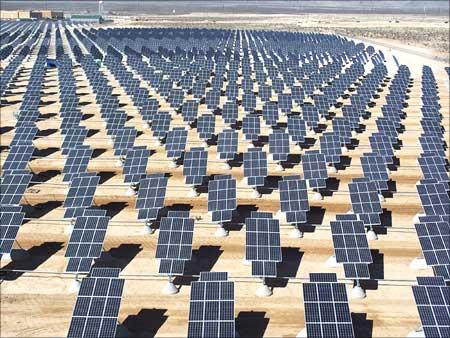 'In terms of growth rate, India is better than China.'
The battle we are fighting today is for credibility: Rajan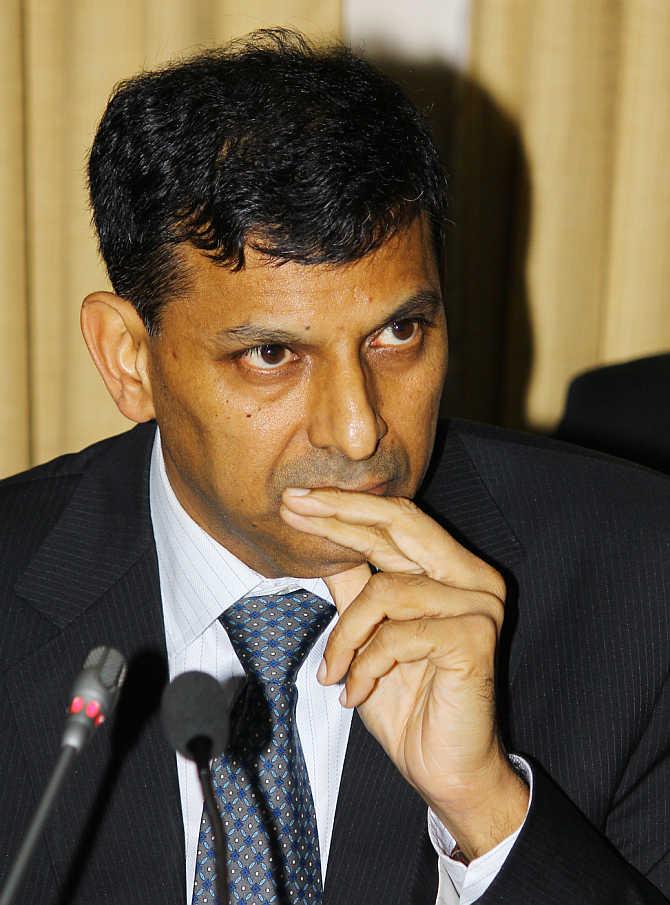 'We don't know how much the Pay Commission outflow will be.'
April 04, 2016
100% FDI in e-commerce: BJP's double standard exposed!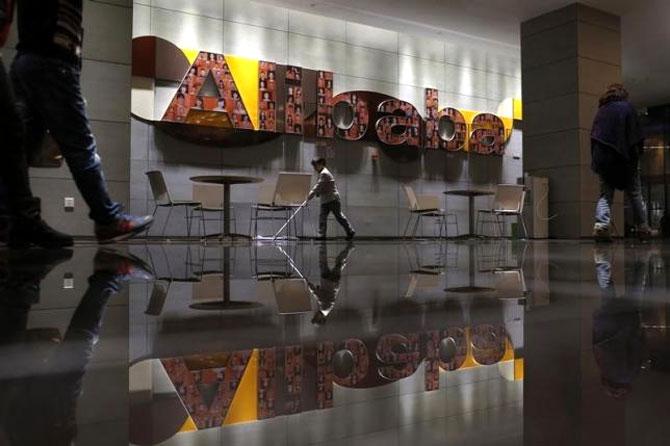 "Not a single step has been taken by this government to empower small businesses in India," says Praveen Khandelwal, national secretary general of the Confederation of All India Traders and former treasurer of the Bharatiya Janata Party's Delhi unit.
April 01, 2016
Jim Rogers: Indian government doesn't understand economics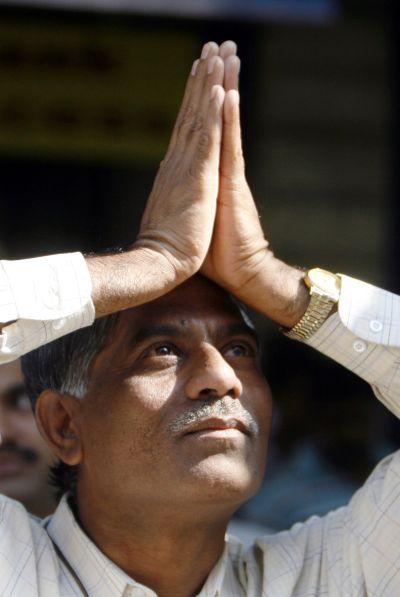 'I am not optimistic about the global economy for the next couple of years.'
March 29, 2016
'RBI must take the blame for banking mess'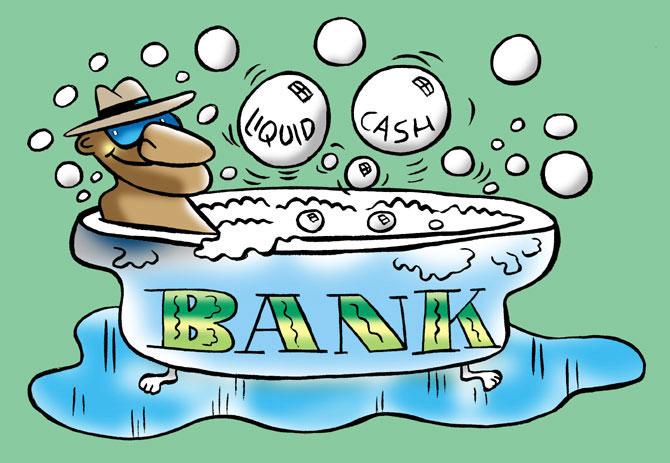 'The entire system acted as cheerleaders to Vijay Mallya. The RBI failed, the banks failed, the auditors of the banks and Mallya failed.'
Will the bull run on stock markets continue in the long term?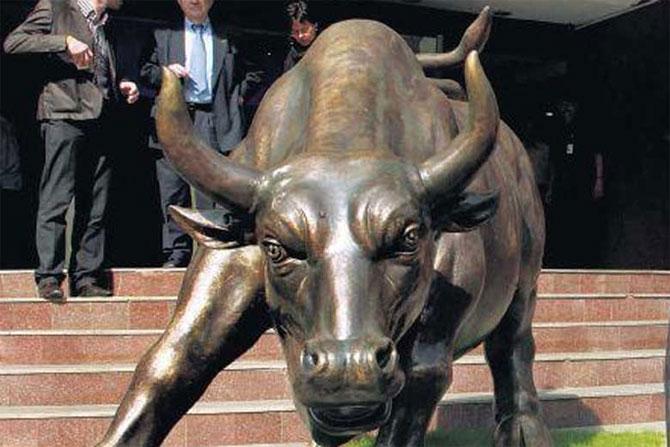 The long-term sustainability of the ongoing market rally is difficult as earnings growth remains a challenge, says Herald Van Der Linde, head of equity strategy, Asia-Pacific, at HSBC.
March 26, 2016
'We are starting the largest lab in India'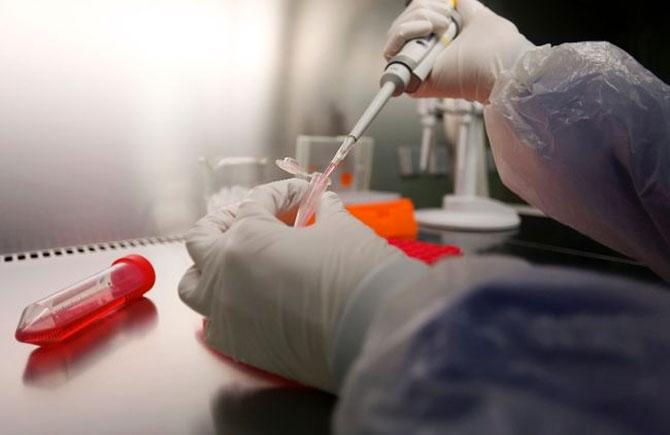 Sanjeev Vashishta, chief executive officer at SRL Diagnostics, talks to Deepak Patel about expansion plans and regulations for the sector.
March 23, 2016
'Banking sector needs a T N Seshan!'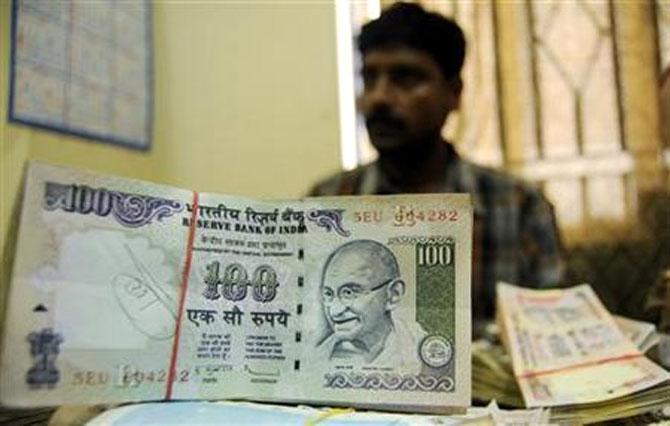 'Today, three areas give banks a big headache -- steel, power, infrastructure.'
'Aadhar Act has very good privacy provisions'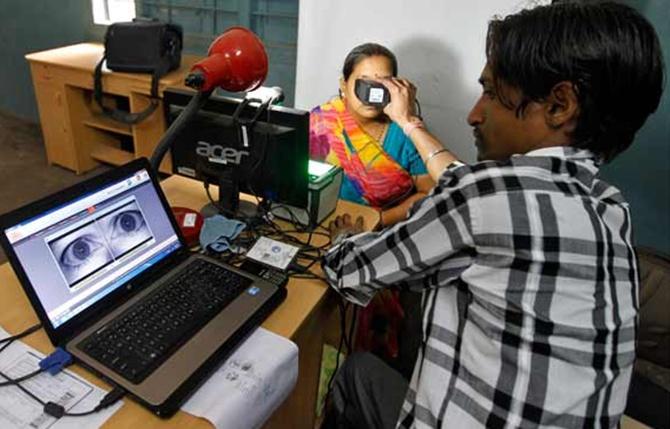 'We have to go through the process of obtaining informed consent.'
March 22, 2016
Changes the World will see soon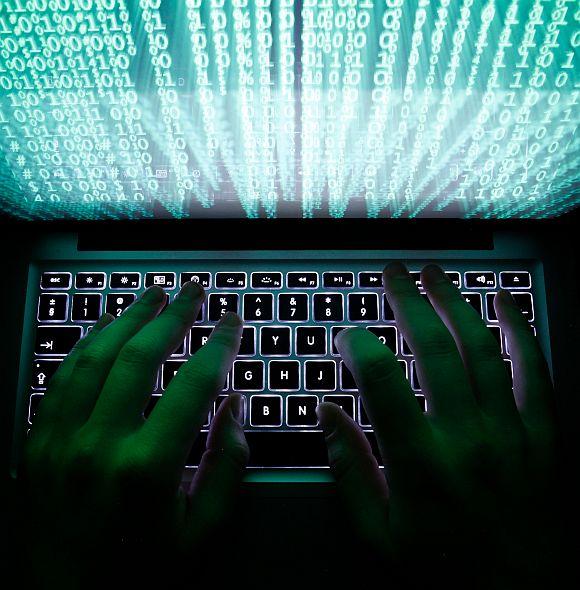 'If a student can't get to school, the school will get to you. Even people with low reading abilities can be taught via videos.'
'India is a great bottom-up winner'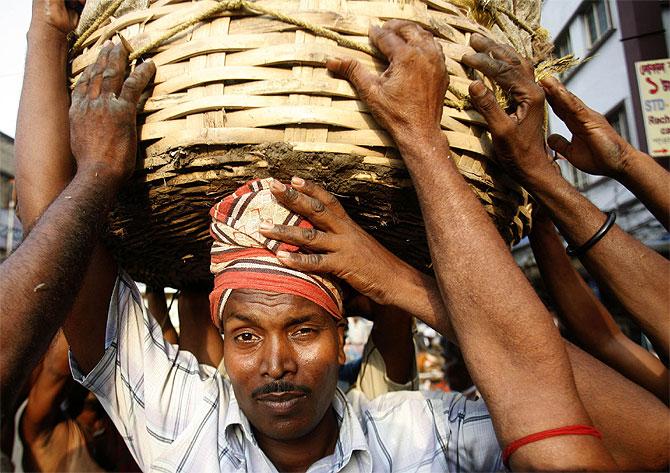 'The focus is more on the outlook for global growth'.
March 21, 2016
'GST is not the only remedy for all economic ills'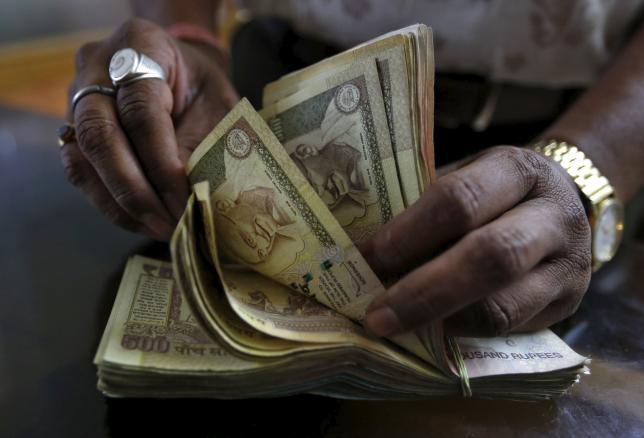 'It is important to improve the quality of spending.'
Changes the World will see soon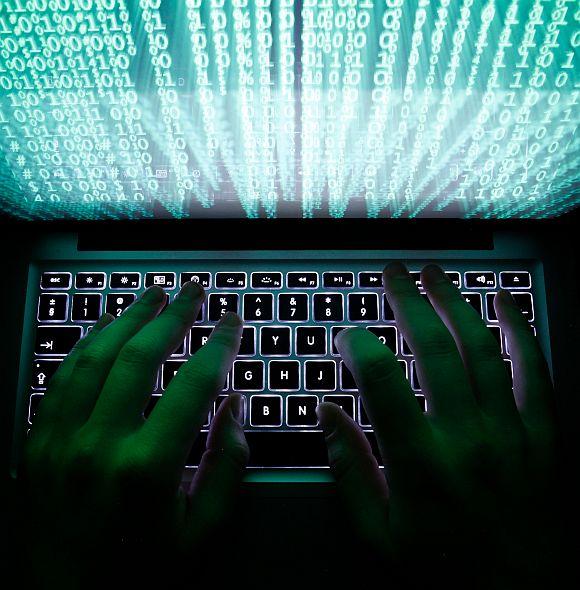 'If a student can't get to school, the school will get to you. Even people with low reading abilities can be taught via videos.'
March 19, 2016
'The economy is sending mixed signals. That is the truth'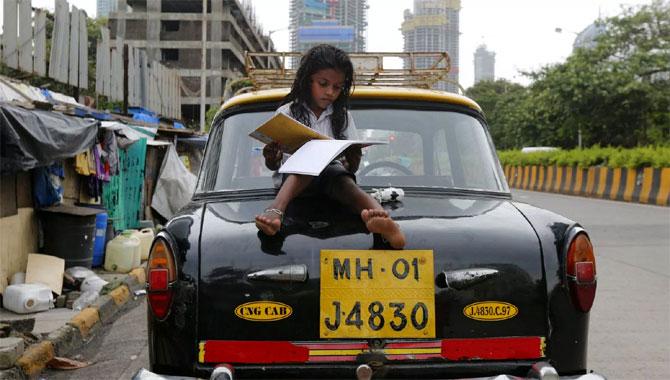 'There are two pre-conditions for big reforms. One, a sense of crisis and second, fairly concentrated levers of power.'
March 18, 2016
'Unless there's political, social calm, economy won't grow'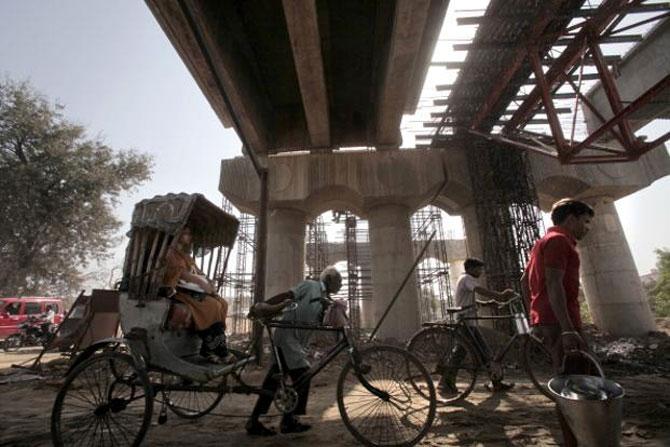 'The government must keep bad news out of the newspapers. If you have news about a fight everyday, it is not a climate where investment takes place.'
March 17, 2016
'Air India will not need any more government dole'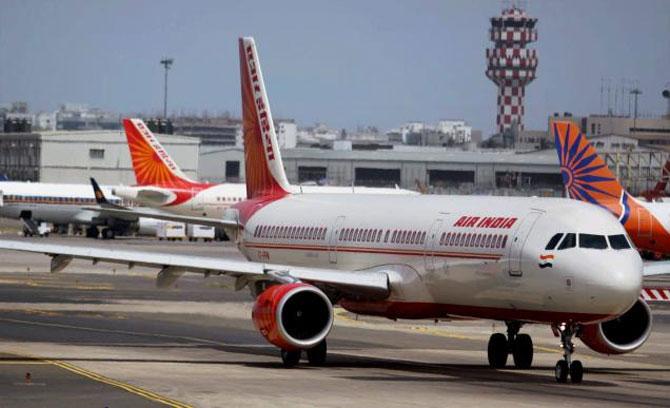 "For an airline, the most important asset are the pilots. They are a mature lot who understand that strikes will not help anyone, that planes have to fly; only then will the money come."
March 16, 2016
India Post is grappling with e-tail shift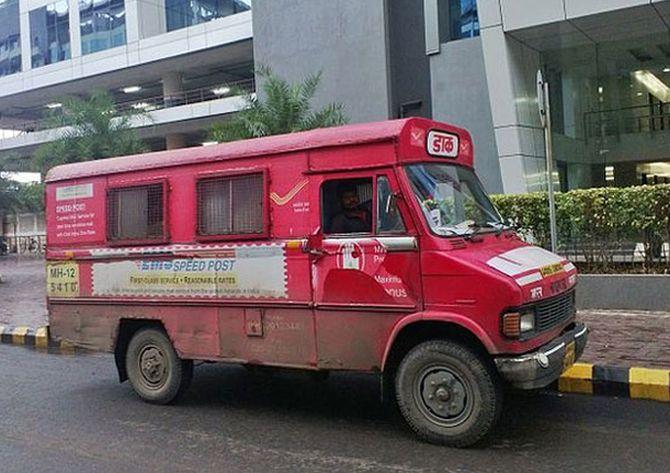 'A fresh look is being given to ways of processing, transmission, and delivery.'
March 15, 2016
'Indian markets to grow over 10% in 2016'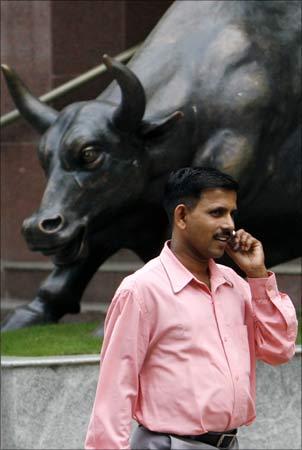 'Markets should be driven more or less by earnings growth.'
March 14, 2016
'Twitter has never been more vibrant than it is now'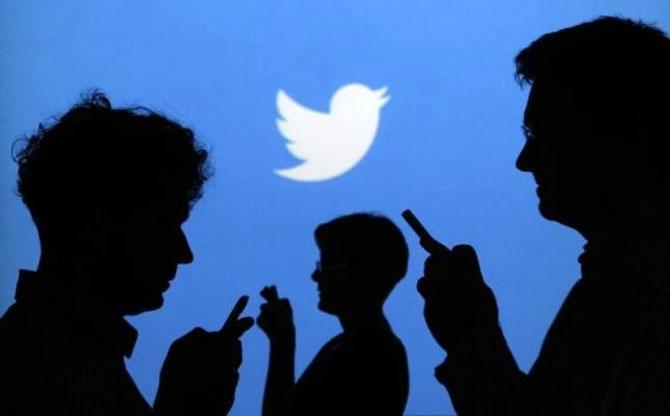 'Why Twitter? To reiterate, because Live is powerful'.
Why SBI has, so far, failed to recover money from Vijay Mallya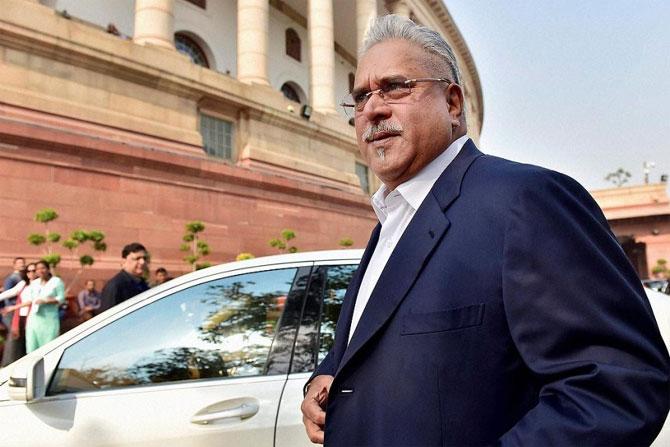 We tried our best to recover money from Vijay Mallya: Arundhati Bhattacharya
'Next 6-12 months would be a challenge for the markets'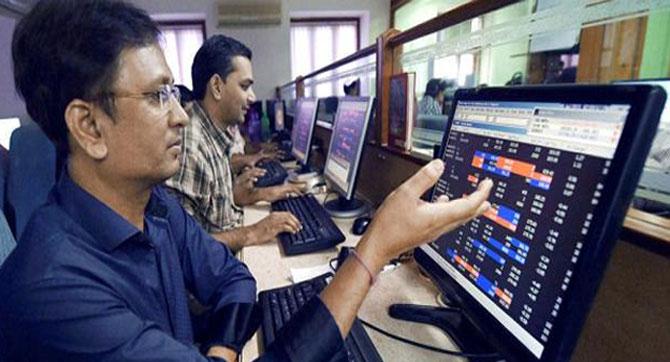 After enduring volatility for the first two months of calendar year 2016 (CY16), global equity markets have recouped some of the losses in March. Jigar Shah, chief executive officer, Maybank Kim Eng Securities, believes the next triggers for the rally will come from a soft landing in China and no recession situation in the US.
March 08, 2016
'Wall Street, Silicon Valley excited about India'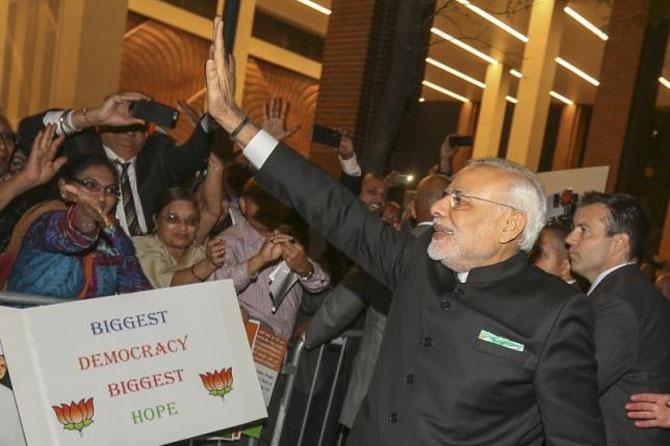 Enthused by India's financial inclusion drive, US-based Accion, one of the biggest micro finance organisations in the world, has renewed its focus in India. Michael Schlein, bottom, left, chief executive officer of Accicon, tells Namrata Acharya in an email interview the Wall Street and Silicon Valley are eager to participate in opportunities presented by the issuance of the small finance and payment bank licences, the expanded banking correspondent opportunities, and the Jan-Dhan Yojna.
'Vistara looks at doubling flights by summer'
'There are smaller cities, which are very attractive to fly'.
Jim Rogers: If Mr Modi can't reform India, who can?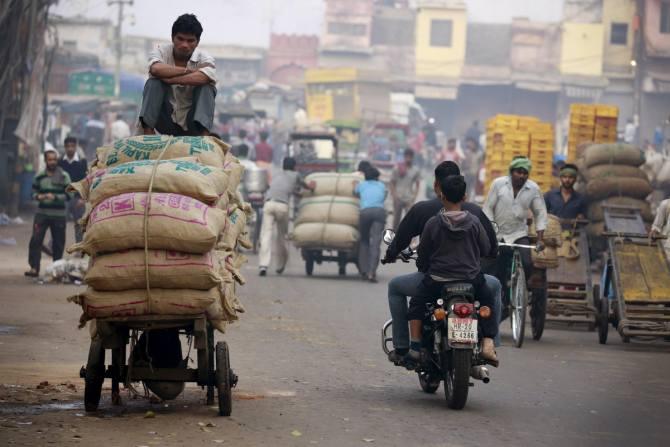 'Maybe, India will never be reformed and maybe India will continue to have a quagmire for the rest of history.'
March 07, 2016
'Passing GST will push our economy into double-digit growth'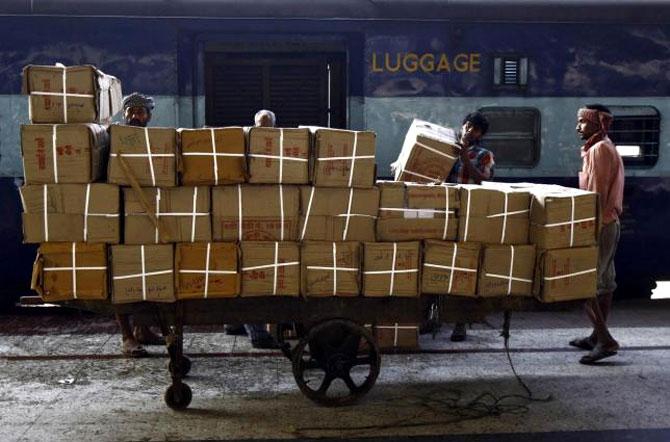 'Defence and aerospace show huge potential thanks to the government's Make in India push.'
'EPF tax a fallout of the UPA regime'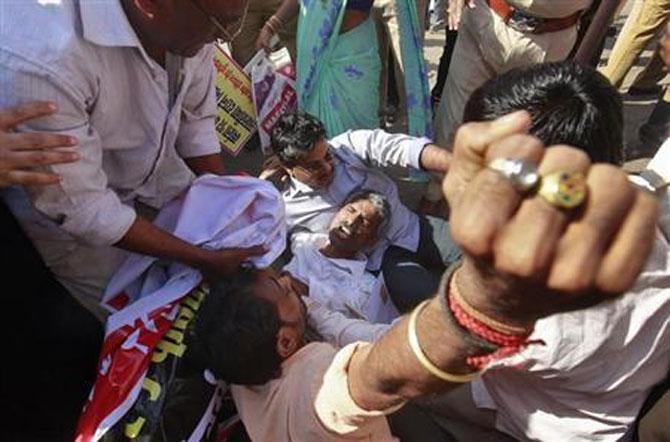 Pawan Kumar, organising secretary of the Bharatiya Mazdoor Sangh (BMS) affiliated to the Rashtriya Swayamsevak Sangh (RSS), tells Aditi Phadnis it will join forces with other trade unions if necessary to oppose the Employees' Provident Fund Organisation (EPFO) provisions in the Union Budget.
February 26, 2016
'India's macros are one of the best in the world'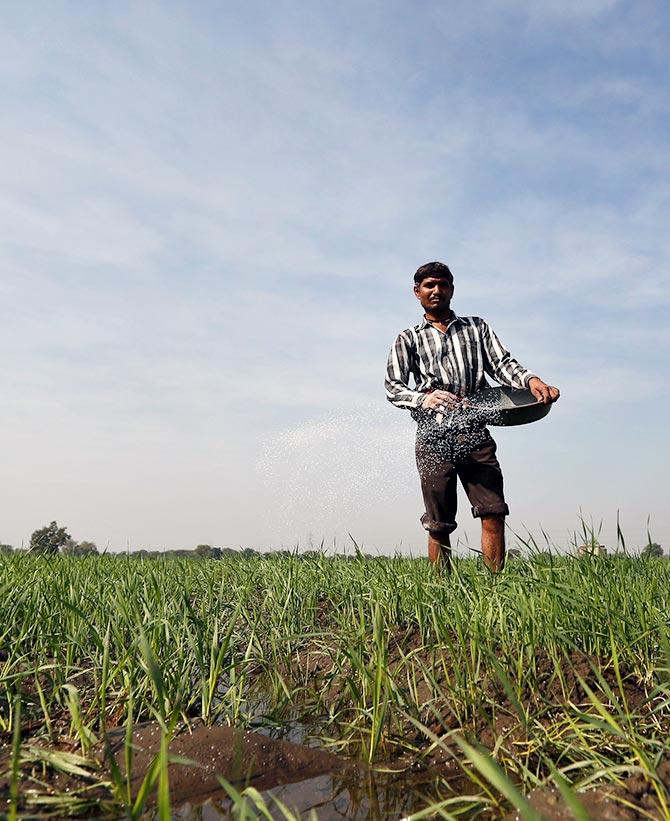 Assessing the shape of the Indian economy just a couple of days ahead of the Union Budget for 2016-17, Saugata Bhatacharya, senior vice president and chief economist, Axis Bank, speaks about his budget wishlist and suggests measures that can help finance minister Arun Jaitley achieve the targeted fiscal deficit of 3.5 per cent of India's gross domestic product.
'Railways were facing severe challenges'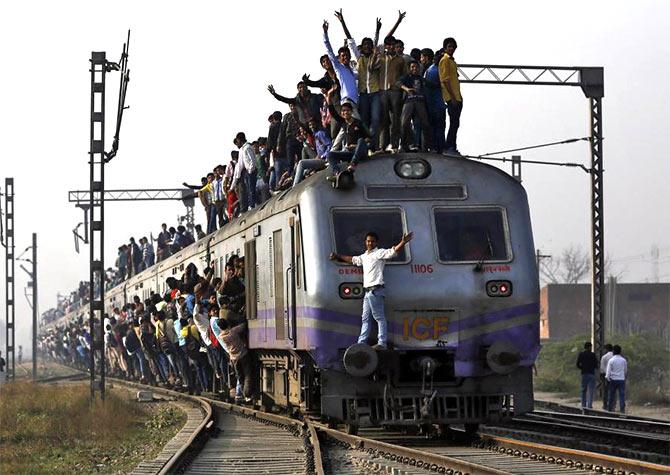 'The core sectors have not done very well in the past one year.'
February 25, 2016
How India can achieve 9% growth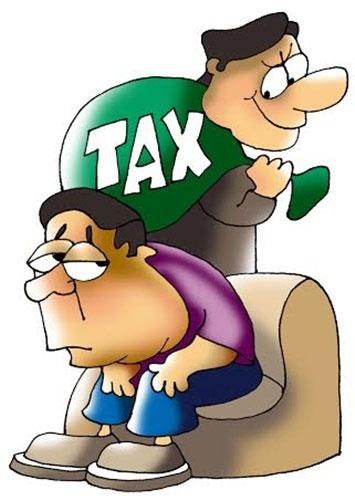 'Jaitley should get the GST and multi- brand retail bills passed to achieve 9%+ growth.'
February 24, 2016
'Railways have a 5x multiplier effect on the economy'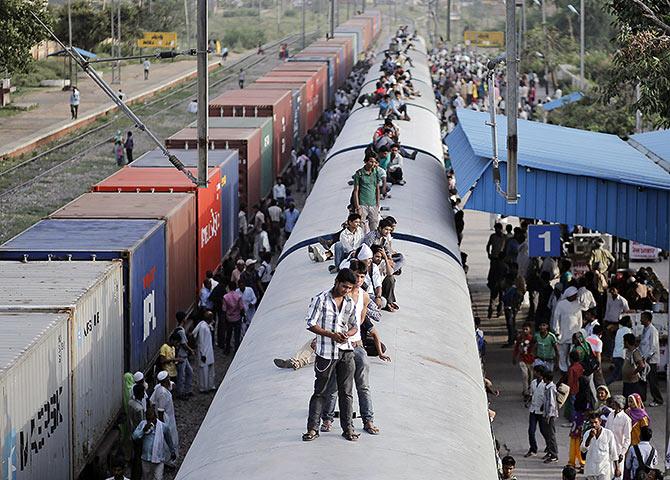 'We hope there shall be more focus on existing projects and their completion rather than new projects.'
February 22, 2016
'India needs out-of-the-box thinkers'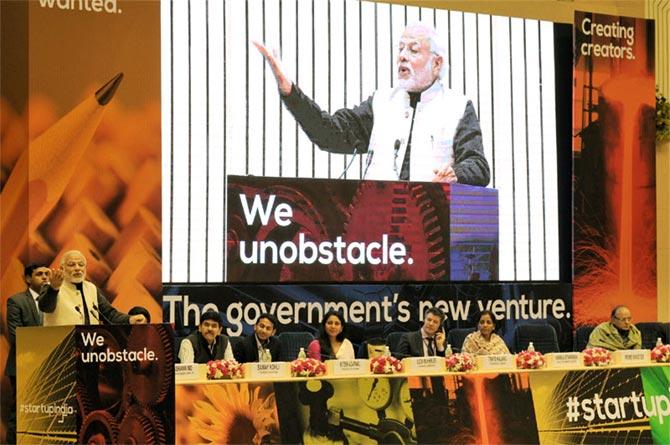 'Every educational institution should have incubating centres so that students will get exposed to entrepreneurship early.'
February 19, 2016
'I had no training for most things I did in business'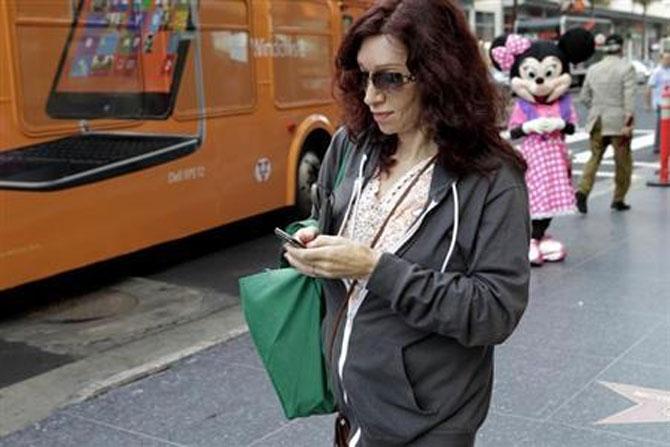 'I believe having the right attitude, working hard for what you want and taking no for an answer gets you over any hurdles that are on the path to success.'
We must compete with the best in the world: Narayana Murthy
'We need good teachers at the primary, secondary and higher education levels.'
February 18, 2016
We are not creating any more car capacity: R C Bhargava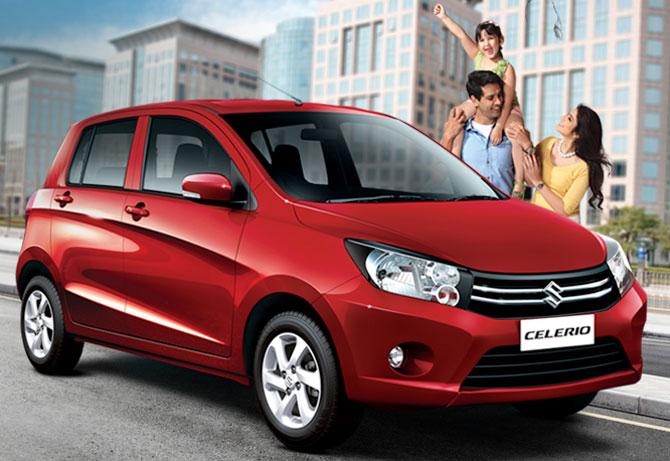 'We have not done budgeting yet for the coming year.'
'NPAs are more a symptom than the disease'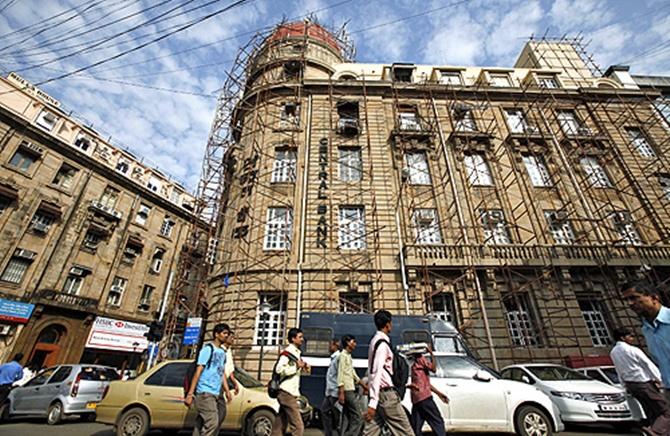 'The disease is we have models that are still based on debt and not equity. And banks are singularly not equipped to lend for longer duration projects, which often take 20 years.'
February 16, 2016
Internet access has to be an open platform: Nandan Nilekani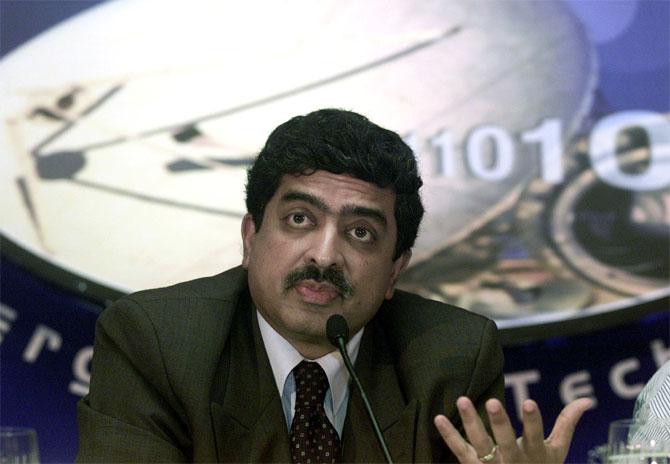 Nandan Nilekani talks about moving towards a cashless economy and freedom of Internet, among others
February 15, 2016
'Maggi relaunch was like a storm'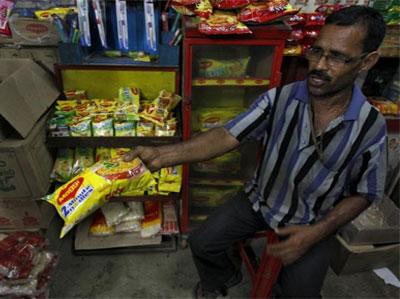 'Maggi is linked to the lives of many people; not just the organisation.'
February 12, 2016
'Correction is a chance to allocate more to equities'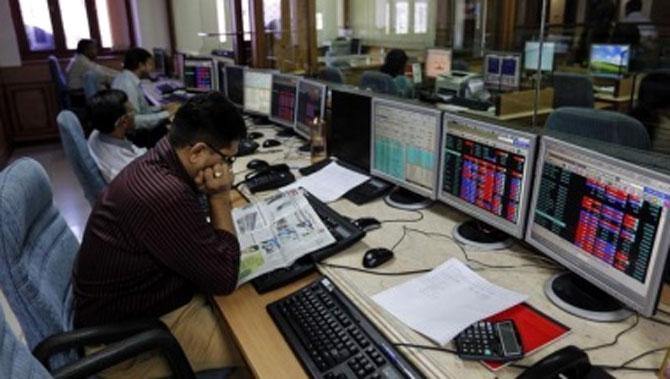 India remains an attractive destination and the recent sell-off has made valuations attractive in the large-cap space.
February 11, 2016
Why I support 27% reservation in private sector jobs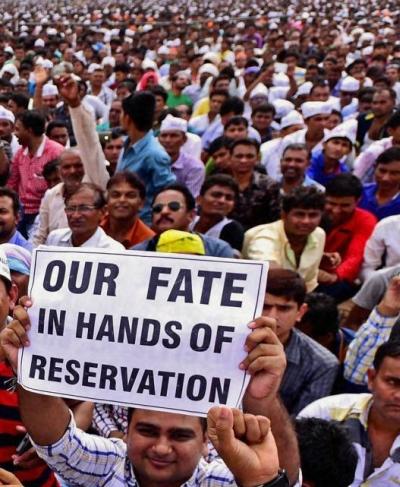 'The government and corporate sector must join hands to implement action which allows all of India to develop. It would be good for the corporate sector in the long run.'
February 09, 2016
'Optimism is high, but the business environment is challenging'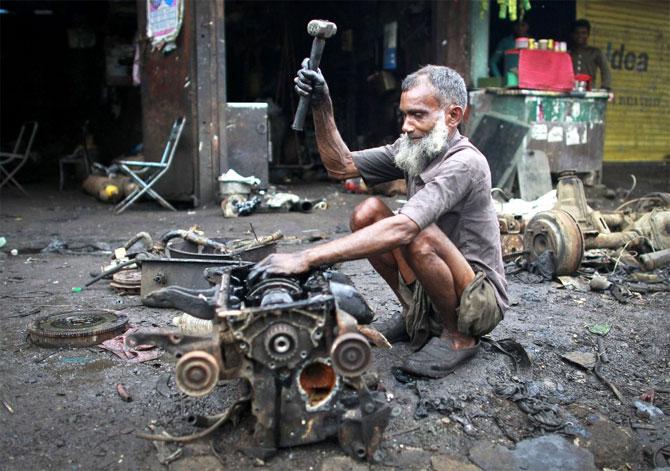 February 02, 2016
The Man Who Launched 100 Start Ups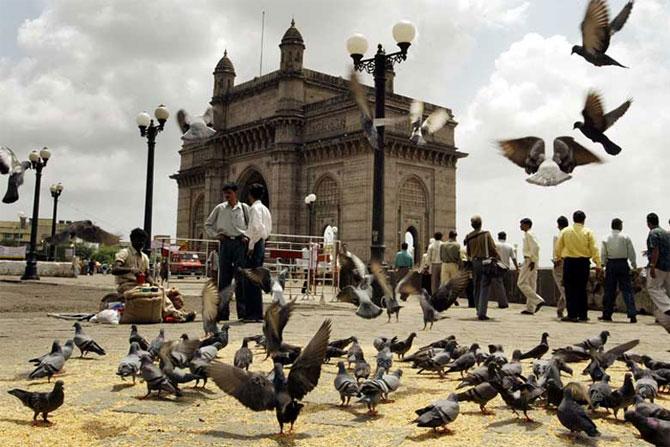 'Students tell me their parents are fine with them either joining a start up or even starting one. This was not the case 10 years ago.'
January 27, 2016
If you flaunt a yacht while in debt, it shows you don't care: Rajan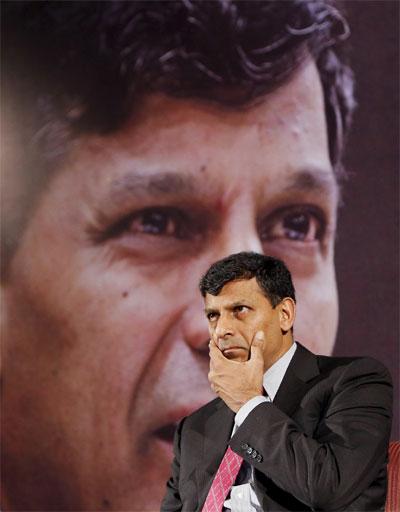 'Lower rates are only part of the solution and sometimes not the right solution at all.'
January 25, 2016
'Removing Aamir from Incredible India is politically correct'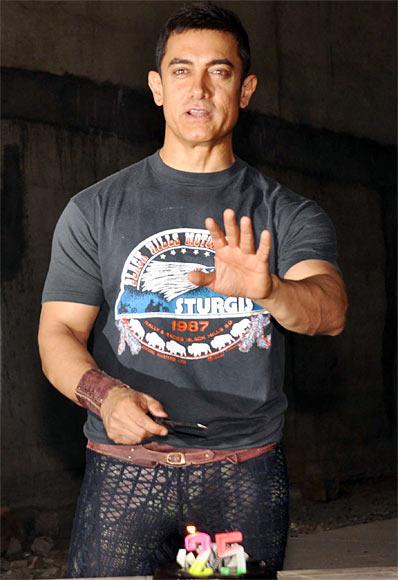 'The damage has been done because your own brand ambassador is running you down.'
January 20, 2016
'We don't sacrifice margins for revenue growth'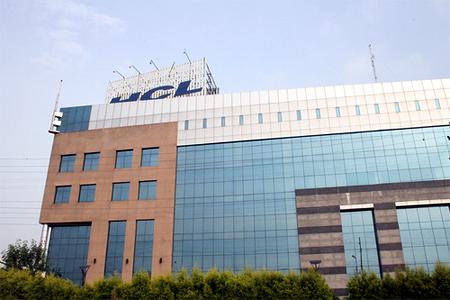 'The key is to keep the growth sustainable over a period of time.'
'The Indian economy has a natural resilience'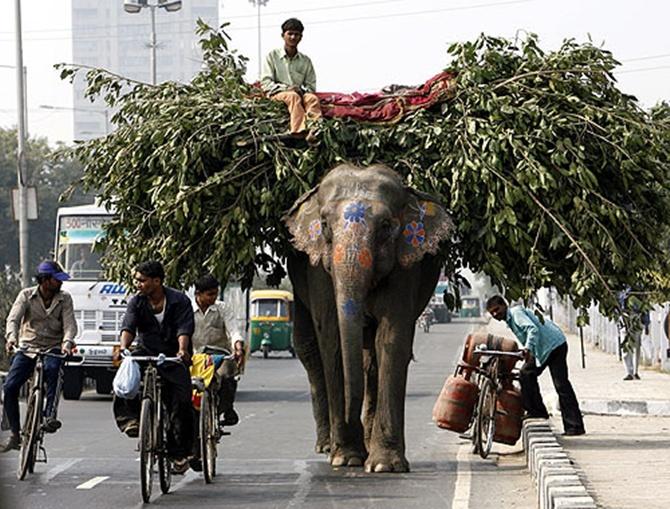 'We are primarily a domestic consumption story. We are less exposed to global forces.'
'Indian markets to see a further downside of 5-7%'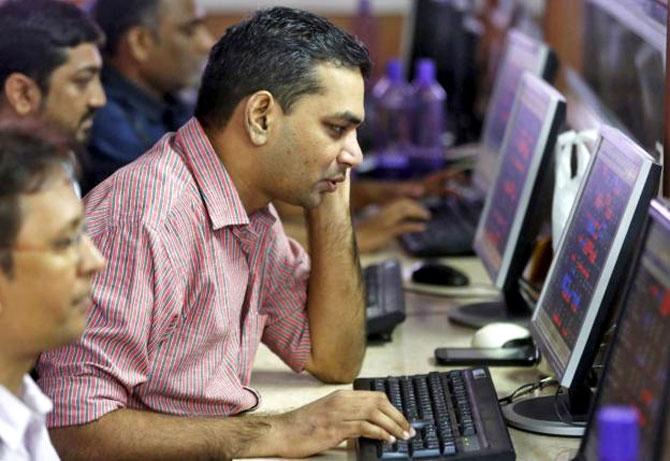 Senior Executive Director & Co Head (Strategy) of Kotak Institutional Equities Sanjiv Prasad tells Prasanna D Zore/Rediff.com that even if there are a number of challenges facing the Indian equity markets, there are certain sectors that offer a ray of hope.
January 19, 2016
Why Panagariya is worried over yuan devaluation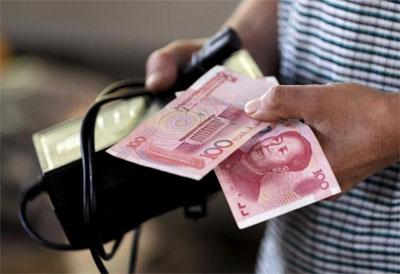 Arvind Panagariya heads the government's main economic advisory body.
'I am the general who will lead from the front'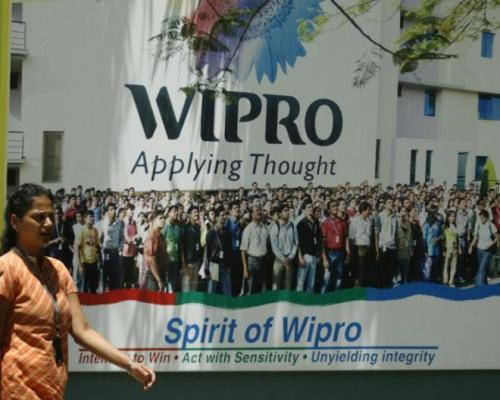 'The biggest struggles are in the human mind.'
January 15, 2016
Infosys believes in consistent profits: Vishal Sikka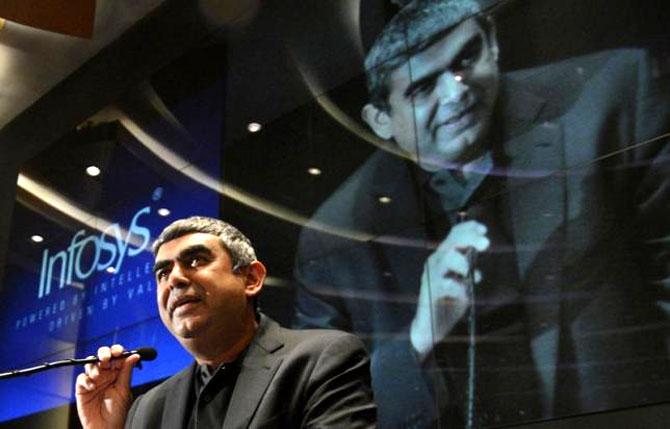 'The big thing is on the works on Zero Distance, the initiative to bring innovations in every project.'
January 14, 2016
'GST is the Brahmastra for the Indian economy'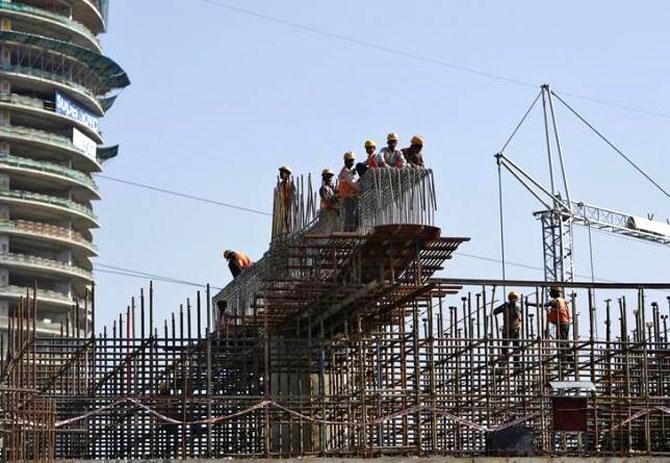 '2017-2018 will be one of the best years for the country.'
January 13, 2016
Agriculture needs to take centre stage in Budget: Arvind Subramanian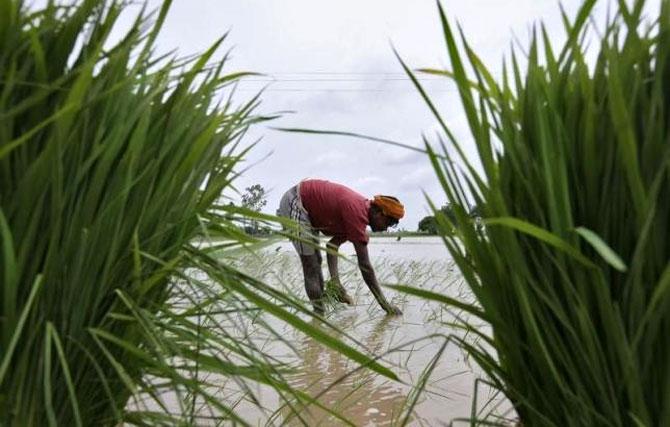 Chief economic advisor Arvind Subramanian discusses the Budget, goods and services tax, Centre-state relationship and larger issues facing the economy
January 12, 2016
'We need to solve Indian problems the Indian way'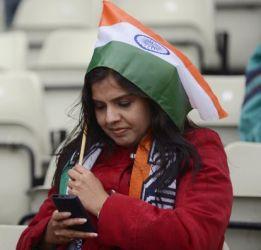 'Science and technology keep moving ahead and so you can keep making investment.'
January 05, 2016
'By getting into brain research, we gain and so does the world'
There is no doubt in our capabilities, says the Infosys co-founder.
January 04, 2016
'GST is stuck because of politicking'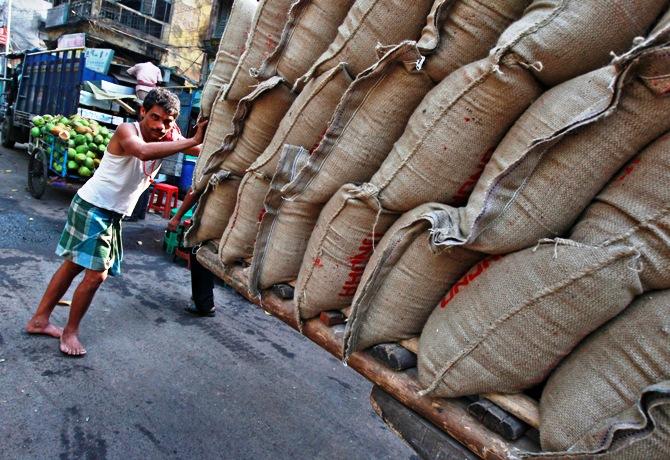 'The role reversal of those in favour of GST and those opposing it is troubling.'
Archives
January 2013- December 2015
|
September - December 2012
|
January - August 2011
|
August - Decmeber 2011
|
May - July 2011
|
January - April 2011
|
October - December 2010
|
July - September 2010
|
April - June 2010
|
February -March 2010