'India is the sixth-largest market for the Kia Corporation, and contributes 8 to 9 per cent to our global sales.'
'We are eyeing 10 per cent market share over the next few years depending on customer demand and new product innovations.'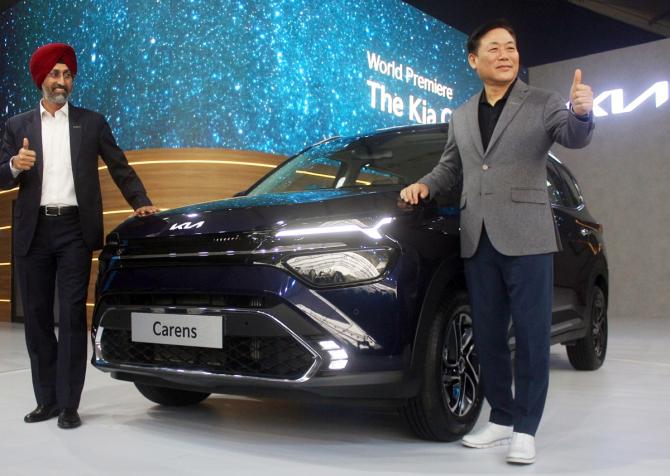 In the context of India's thriving automotive sector, Tae-Jin Park, CEO of Kia India, shared a comprehensive overview of the company's strategies in an e-mail interview with Deepak Patel/Business Standard.
Considering the government's push to phase out diesel-run vehicles, could you provide some details about Kia's plans on this? What is your outlook on the future of diesel-run vehicles?
We understand our responsibility and the government's vision for electric mobility.
So, we have fast-tracked our plans from internal combustion engine (ICE) vehicles to EVs.
Hence, we are bringing EV9 and our locally-made recreational vehicle (RV) in both EV and ICE versions in 2025.
However, we will make diesel vehicles till the time there is demand.
We anticipate a sustained and consistent demand for diesel-powered vehicles.
In major metropolitan areas, such as Delhi, there are lower proportions of diesel vehicle customers.
However, in smaller cities and among individuals with longer commutes, there is a notable demand for diesel vehicles.
The shift towards EVs will occur gradually. According to research, it is projected that 70 per cent of the population will still rely on petrol, diesel, and CNG fuels by 2030, considering that the passenger vehicle (PV) market may reach six million units.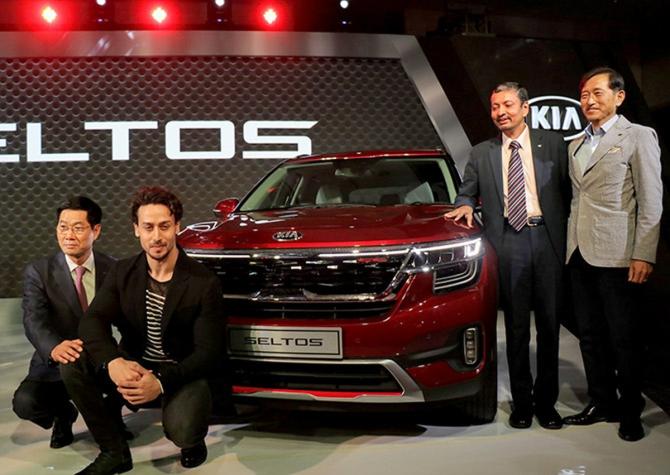 Are there any plans to introduce hybrid vehicles in the Indian market, or is Kia's primary focus on EVs?
Hybrid technology offers an alternative solution in cases where there isn't a full electrification plan in place.
However, we have a strong and focused approach towards EVs and are committed to going through with it.
Globally, we intend to unveil 14 battery-electric vehicles (BEVs) by 2027, with a portion of these being accessible in the Indian market as well.
The company has just unveiled three EVs globally -- EV3, EV4, and EV5. Do you have plans to launch any of these EVs in India?
Kia India will launch the EV9, EV RV, and a made-for-India EV next year. Could you share details about Kia's strategic approach for these upcoming EV launches?
We have plans to make India the hub for strategically designed EV models for Kia Corporation.
This is part of our strategy to establish a reliable system for EV production and battery supply.
This will aid in expanding our global EV production facilities to a total of eight by 2025.
These facilities will encompass research, development, production, and supply, with South Korea serving as the hub.
In Europe, Kia will focus on the production of small and medium sized EVs while in China, the emphasis will be on mid to large sized EVs.
As of now, we are focusing on bringing our India-made EV in 2025 and looking at ways to improve the EV charging infrastructure in India to drive higher adoption.
Simultaneously, we are closely observing the EV market adoption and will definitely bring more global EV innovations to India.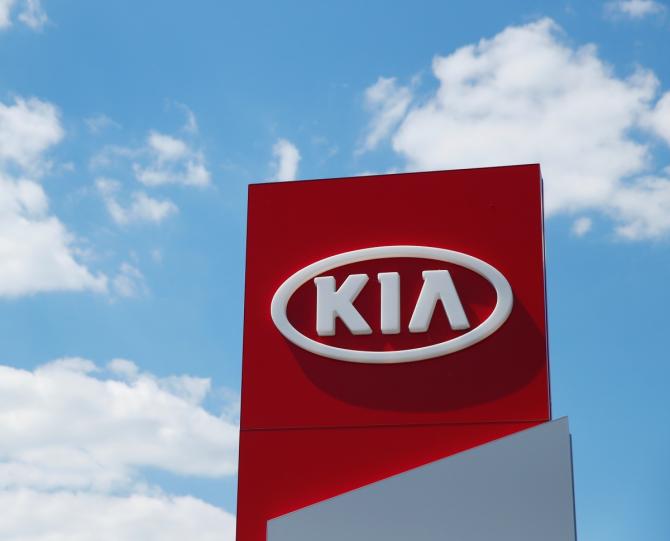 Could you provide us with an insight into the festival sales you anticipate? What are your booking numbers?
We are extremely optimistic and excited about the festival season.
We've been experiencing robust demand for our products and are eager to expedite deliveries.
We have recently introduced two new advanced driver assistance system (ADAS) variants of the new Seltos, which has helped reduce waiting periods to just 7 to 9 weeks.
We've also launched the Carens X-Line to further delight our customers.
Are you, like Hyundai, planning to introduce six airbags in all variants of Kia models?
Customer safety is our top priority. We are pioneers in making advanced safety technology accessible to all, whether it's by offering six airbags in entry-level variants or introducing the world's most advanced Level 2 ADAS to our premium offerings like the new Seltos and EV6.
The new Seltos has over 32 safety features, making it one of the best, and safest Seltos till now.
All our products are equipped with six airbags across all variants except Sonet (four airbags in the entry-level trim and six airbags in higher variants).
In its segment, the Carens stands out as the only multipurpose vehicle (MPV) with six airbags, and our premium electric SUV, the EV6, also comes with six airbags as standard.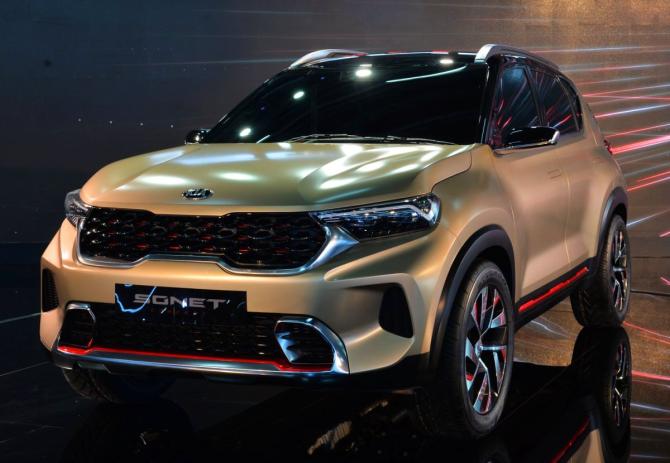 Regarding semiconductor supply, could you update us on the current status? Has there been substantial improvement in supply?
Around 95 per cent of the semiconductor situation has been resolved. We are not facing any supply issues barring a few components for the new Seltos.
Have waiting periods for Kia cars increased or decreased over the past 6 to 8 months?
As mentioned earlier, we have successfully optimised our production processes to meet customer demand and significantly reduce waiting periods.
While the waiting period may vary depending on the product, the standard waiting time now stands at approximately 9 to 10 weeks. So, customers who book now will get deliveries by Christmas.
What market share are you targeting, and what is the timeframe for achieving this goal?
We are working on building Kia 2.0 as India is a long-term bet for us.
India is the sixth-largest market for the Kia Corporation, and contributes 8 to 9 per cent to our global sales.
We are eyeing 10 per cent market share over the next few years depending on customer demand and new product innovations.
Could you please share Kia's growth projections and how they compare with industry growth trends?
With the new Seltos already achieving remarkable success in bookings and with exciting innovations in the pipeline, we are confident that 2024 will be even stronger for us.
We remain optimistic about aligning our growth at par with the industry in the upcoming year.
Feature Presentation: Rajesh Alva/Rediff.com