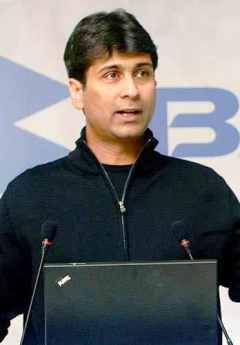 Just hours after the union at Bajaj Auto's Chakan plant called off its strike unconditionally, managing director Rajiv Bajaj spoke to Business Standard.

Edited excerpts:

Now that the strike has been called off, what are the lessons you have drawn from it?

From Day One, I had maintained that the union's demands were absurd and it is clear that the union did not get the necessary support from their own people.

So, they have called off the strike without any conditions.

What are the key immediate issues that you need to look at now?

Well, workers have to come to work from tomorrow (Wednesday), as there is a holiday on Independence Day.

As many of the workers live outside Pune, I think they will start coming on the 16th.

We have to watch this carefully.

We are also clear that only when production is normalised will we start the wage negotiations for 2013-14.

But you said you had a wage agreement, which was valid for 2019. . .

Yes that is true.

That agreement has some indicative numbers, which is not automatically implemented.

So every year, the wage increases by 12 per cent.

There are two components: one is an eight per cent increase which is one-time and the other is a four per cent increase in DA (dearness allowance) which is through the year. However, there is a clause that if the going is good the increase can be more than 12 per cent.

Likewise, if we are in a slump, it could be less than 12 per cent. So, this number is negotiated every year.

Considering there has been a slowdown this year, will the increase be less than 12 per cent?

I would not say so; it is a matter of negotiations.

You have suspended 22 workers but later on you were ready to take back seven of them if they gave a written apology. Does that offer stand?

We had given that offer to the union, but it was not accepted. So, it is not on the table now.

There is an enquiry by the government on the workers and whatever decision they take is final and binding on us.

Will the workers get paid for the 50-day period when they were striking?

We have a no-work no-pay policy. So, if they have not worked for 50 days, they don't get paid for that period.

Will you scrap your alternative strategy to shift production to Aurangabad?

We will continue to produce about 1,000 bikes in Aurangabad, which we had planned during the strike.

We will take a final call when production in Pune is normalised.
Image: Rajiv Bajaj; Photograph: Tanushree Punwani/Reuters