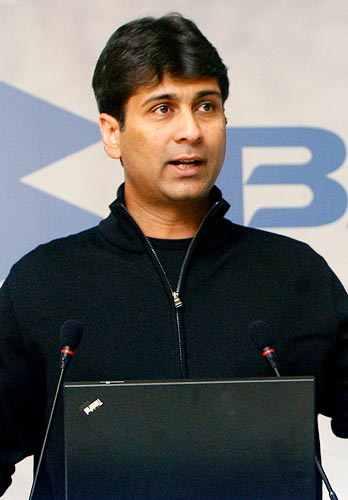 Bajaj Auto on Tuesday said it is hopeful of finding a solution to end the strike at its Chakan plant in the next two days and hence has extended deadline for the permanent transfer of 50 per cent of production from there to other units till Friday.
The company had earlier set August 12 as the deadline for shifting half of the production of Chakan unit to other plants at Aurangabad and Pantnagar but it expired without a satisfactory result being achieved.
In a statement, Bajaj Auto Managing Director Rajiv Bajaj said over the last week there have been several rounds of discussion between representatives of the union and the management, in an effort by both sides to resolve the strike at the Chakan plant.
"However, the COO Pradeep Shrivastava has informed me that both sides are hopeful of arriving at a mutually acceptable solution in the next two days, and he has therefore requested me to accordingly extend the deadline," Bajaj said.
Consequently the final deadline will now be Friday, August 16, 2013, after which "the management can and will take all such steps as it deems necessary to protect its future business interests", he added.
Bajaj asked workers at the Chakan plant "not to suffer any further on account of what are entirely irrational demands, but to instead rejoin their duties at the earliest".
He said the management has the necessary arrangements to ensure safety and convenience of the workers.
The workers at the Chakan plant had gone on strike since June 25. The management had claimed that "stopped coming" to work thereby affecting production following refusal to allot them shares at discounted price.
On the other hand, the workers have asked for higher wages and reinstatement of sacked colleagues. The Chakan plant has an installed capacity of over 3,000 units a day. It employs over 1,500 workers.