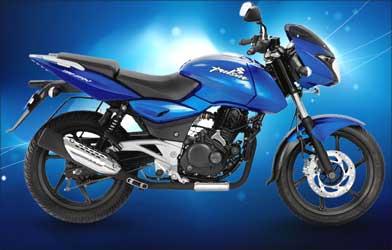 Bajaj Auto workers at the Chakan plant called off their strike on Tuesday after 50 days of agitation. The workers will resume work from Wednesday.
The union leaders blamed the leaders of Pune and Pimpri Chinchwad, including Union Minister Sharad Pawar and his nephew, Ajit Pawar, for the deadlock which did not yield any result.
A meeting was convened at Shram Shakti Bhavan in Akurdi where Dilip Pawar, president of the Vishwa Kalyan Labour Union, announced that the union was calling off the agitation while keeping its demands on.

Former Supreme Court Justice B G Kolse Patil, social activist Maruti Bhapkar and other leaders were present on the occasion.
About 950 workers in the Chakan plant were on strike since June 25 demanding shares to the workers, new agreement on salary and revoking the action taken by the management against the workers.

Many meetings took place between the management and labour union but they did not yield any result. Because of this strike, the Bajaj Auto had to move the production of Pulsar to Valunj (Aurangabad) unit while contract labourers were called to work at the Chakan unit.
Rajiv Bajaj, Executive Director of Bajaj Auto, had given an ultimatum of seven days for the workers to resume their work. That ultimatum ended on Monday. He had warned about moving 50 per cent production from the unit to Pantnagar.
Speaking at the occasion, Pawar said that management indulged in various tactics to end the strike but it failed to do so. He said, "We are ending the strike without accepting any of the conditions from the management. In view of the impending festive season and possible increased demand from the consumers, we have taken this decision. It is up to the management now to think in the interest of the workers."
The workers condemned the attitude of two MPs and three MLAs from the city who did not heed the agitation. Kolse Patil without naming Sharad Pawar said, "He likes to call himself a sensible king, but cares more for the industrialists than the common public."