Making purchases on your credit card can turn out to be a better idea. Here's why.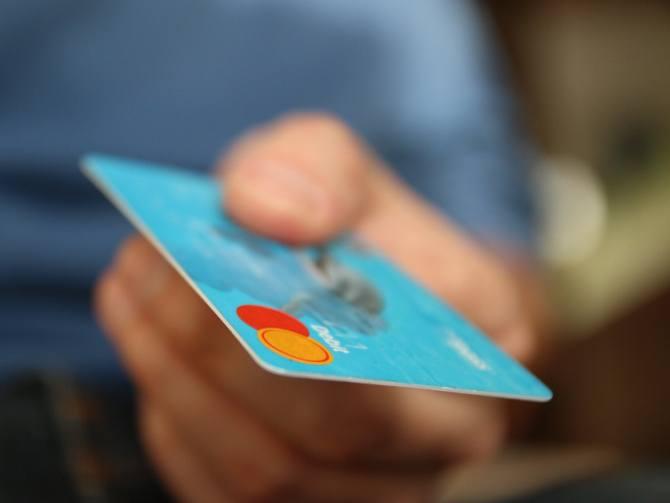 Thanks to the extensive reach of Bollywood and the spate of Indian television dramas, Karva Chauth has become a festival celebrated with much fanfare not just in North India, but across the country by married women, who observe a fast to pray for the long life of their husbands.
The religious aspect apart Karva Chauth is a time when husbands are expected to splurge on their wives buying fine clothes, jewellery and other gifts.
If you have already set aside cash to meet these expenses, then here are the advantages of using a card instead of cash this Karva Chauth.
Where credit cards score
If you are a regular credit card user, you already know that using your credit card in a disciplined manner has immense benefits. On the one hand, it gives you access to interest free money (so long as you make it a habit of paying off the outstanding amount in before the completion of the billing cycle).
Your cash may be deployed into your savings account or may be invested in avenues that give you inflation adjusted returns.
Credit card issuers too are well aware of the shopping trends that pick up from this time of the year. Whether you shop online or offline you are therefore likely to find some great deals on clothes, jewellery, gadgets and what have you.
Even religious thalis replete with dry fruits and the likes come at a significant discount. By using you credit card to avail such deals, may help you save further as there are cash back offers of 5-10 per cent. Thus using a credit card during the festival season may turn out to be more beneficial than you think.
A credit card as a gift
If your wife has been using an add on card so far, you may even want to gift her a individual credit card as a gift this Karva Chauth. An independent credit card may not only turn out to be beneficial to her by way of convenience and give her an opportunity to save on every purchase, it will also help her build an individual CIBIL score.
In this modern age that we live in, it is important for everyone to have a CIBIL score as it is a measure of one's credit health.
Often women leave finances and its handling to the men in the family and do not even have the basic individual financial products such as individual health insurance or life insurance plans and neither have a credit score because they are not users of credit.
While one may not realise the need of having a CIBIL score, it can have disastrous consequences when applying for a loan. On the other hand, even if the lady of the house has a good CIBIL score, she may even become a co-applicant on a loan with her husband and play a prominent role in procuring a better rate of interest owing to a good CIBIL score.
A word of caution
As explained above, using credit cards during Karva Chauth, as an individual card holder or giving it as a gift to your wife may prove to be beneficial in more ways than one. But in order to reap the benefits and build a good CIBIL score, all card users must make it a habit to repay the outstanding amount in full each billing cycle to avoid falling into a debt trap and letting your CIBIL score slide.
Photograph: PixaBay.com
The author is a credit expert with 10 years of experience in personal finance and consumer banking industry and another 7 years in credit bureau sector. Rajiv was instrumental in setting up India's first credit bureau, Credit Information Bureau (India) Limited (CIBIL). He has also worked with Citibank, Canara Bank, HDFC Bank, IDBI Bank and Experian in various capacities.