Sing the Christmas carol, decorate your Christmas tree, enjoy a special feast with your family and gift them a secured future. A life insurance policy can become one of the best decisions of your life and can make your Christmas memorable and joyful, says Harjot Singh Narula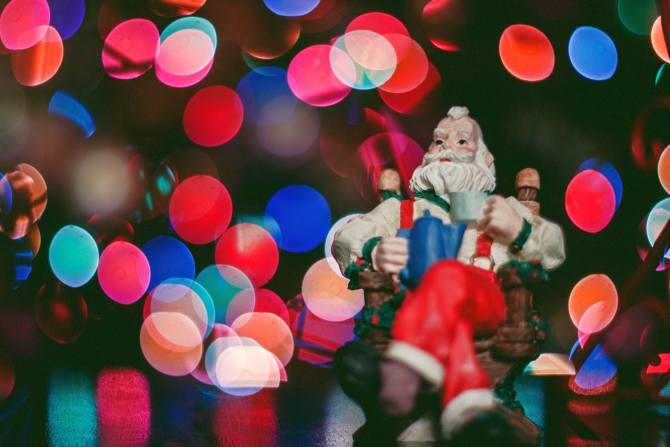 December is the ideal month to enjoy the festivities of Christmas. Parents narrate numerous tales about Santa to their kids to make them feel happy and cheerful during as the year draws to a close. Kids get excited to receive gifts and parents buy them gifts by disguising themselves as Santa Claus. The entire intent is to see your family happy, protected and joyful.
You aspire big for our family and want to give them the best of everything. But to be able to do that, it requires adequate planning, periodic savings and protection on your life. You spend on many tangible things to make your family happy but have you ever wondered about gifting the best intangible thing to your family?
It is all about gifting a life insurance policy to your family this Christmas. It offers, primarily, financial protection along with multiple other benefits.
Let us understand how life insurance can be the best Christmas gift for your family.
Wipes out the worries of future uncertainties
Being the only breadwinner of the family adds a lot of responsibilities on your shoulder. You become the only source of income for your family and they are, financially, totally dependent on you.
You work hard to fulfill all their dreams, but everything is not in your control. What if an unfortunate event leads to your death?
The suffering of your family due to your loss will only aggravate financial uncertainty. But a life insurance plan gives protection to your family from such unfortunate event as in the case of your demise during the policy term, a sum assured is given to your family as death benefit.
Financial assistance given in the form of a death benefit provides financial strength during such traumatic times. By buying a life insurance policy, they won't have to worry about future uncertainties in your absence.
Allows you to build a corpus
Savings is a necessary part of life and without savings, your present becomes unsustainable and the future becomes uncertain for the whole family. Those days are gone when people used to keep their savings in their houses. Now people have different options of saving money, which is more periodic and secure.
A life insurance policy allows you to build a corpus over a long period of time with easy periodic payouts in the form of a premium as per your budget and premium paying flexibility. The corpus keeps on increasing with different types of bonus and investments and at the end of the policy term, the amount is given as maturity benefit to the policyholder.
Helps you to achieve long term goals
Everyone has some long term goals for their family. These long term goals include higher education for children, a decent house for the whole family, best arrangements for the child's marriage, post retirement planning, etc.
But for completing such long term goals, you require huge amount of money and an early planning for building the corpus. A life insurance policy helps you to achieve such long term goals as it keeps you invested for a long period of time, through which you build a corpus for your financial obligations.
Some life insurance policies like unit linked insurance plans also allow you to choose your investment options according to your risk appetite.
Takes care of your debts
Taking a debt or loan is a very big responsibility as you become liable to repay the amount before the specified time. In such cases you will never wish your family to carry the burden of loan or debt in case of your demise.
The blockage of income, emotional trauma due to your loss and the dilemma of repaying loan can become the worst situation of life for your family. But by buying a life insurance plan, you don't need to worry about such situation, as in the case of your demise, your family will easily pay the loan or debt from the amount received as death benefit.
Allows you to take loans
Taking a loan for fulfilling the family's need and expectation is a common trend. Apart from life cover and other various benefits, a life insurance policy can help you with a financial assistance in the form of a loan.
Many people don't know that they can easily take a loan against their life insurance policy. The amount of the loan and its tenure varies as per the terms and conditions of the policy chosen.
The insurance company charges a nominal rate of interest for lending a loan and it needs to be repaid within the policy term. By buying a life insurance policy, you can turn all your family's dreams into reality through an easy issuance of a loan against your policy.
Gives tax benefit
People always look for an effective tax planning instrument and there are various options available in the market. But a life insurance can act as one of the most useful and effective tax planning tool as it makes the policyholder eligible for a tax benefit under the Income Tax Act 1961.
Under section 80C of the Income Tax Act, 1961, you become eligible for tax deduction on the premiums you pay towards life insurance and under section 10 (10D), tax deduction is allowed on the death or maturity value.
Taxation laws vary as per the legal framework in the country.
Photograph: Caleb Woods/Unsplash.com
Harjot Singh Narula is founder and CEO, ComparePolicy.com