The new Zenbook is a sleek and stylish performer, says Kakoli Chakraborty.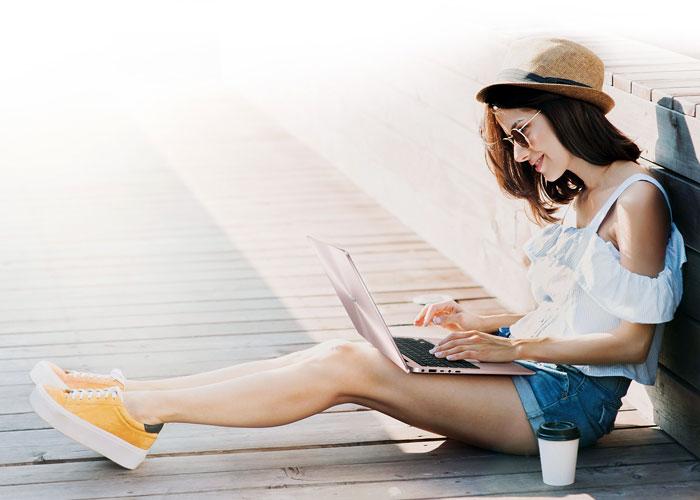 Photograph: Courtesy asus.com
With tablets and smartphones being able enough to do a laptop's job, there are a few takers today for the latter.
To beat this trend, laptop manufacturers have been striving to make their products lighter and easier to carry around.
Asus seems to have taken the same path.
The newly launched Asus Zenbook UX430U is a looker.
It is made of aluminium sheets and the review unit I received also had nano-imprinting lithography (NIL), which essentially makes the laptop's outer surface look like glass (I was extra careful when I unboxed the device and later breathed a sigh of relief).
The "royal blue" review unit, however, was prone to fingerprint smudges.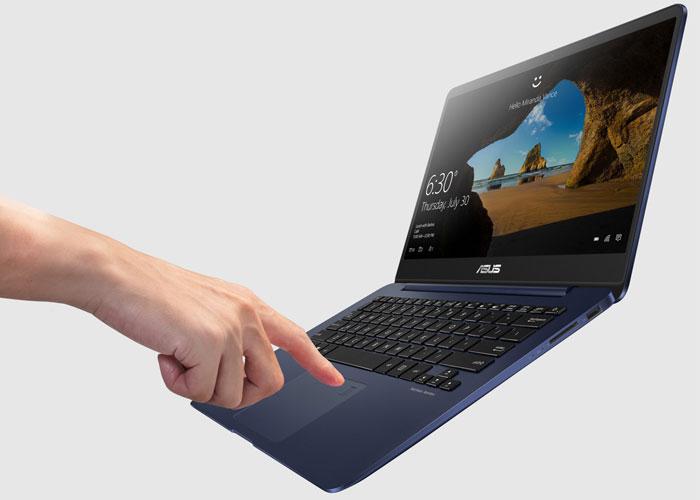 Photograph: Courtesy asus.com
The new Zenbook is light and although its width is same as the 13-inch Zenbooks, it sports a 14-inch display.
It boasts a full HD NanoEdge display that comes with an anti-glare coating.
The colours are sharp and the laptop offers ample brightness.
Using it outdoors on a sunny day doesn't involve squinting or moving too close to the screen.
The review unit had an Intel Core i7 processor with 16GB DDR4 RAM and an NVIDIA GeForce 940MX graphics card on board.
Of course, it's not a gaming laptop, so don't expect to run graphic-intense games on ultra-high settings.
However, it's able to proficiently multitask.
That said, I did face some heating issues when I ran Skyrim along with its mods.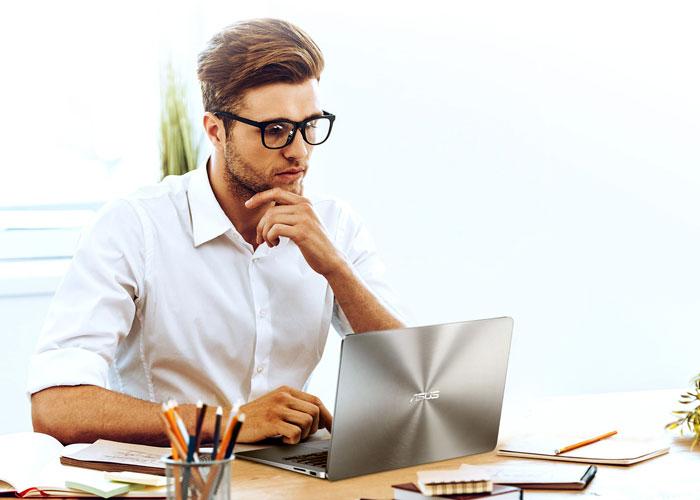 Photograph: Courtesy asus.com
The full-size backlit keyboard and trackpad placement enable you to use the laptop comfortably without putting a lot of pressure on your wrists.
The trackpad also houses an integrated fingerprint sensor.
The UX430U houses dual 1.5 W speakers with ASUS SonicMaster stereo audio system.
They might not be the best sounding ones, but the clarity is exceptional.
I watched an episode of Young Sheldon on Amazon Prime and didn't have to put on my earphones.
The laptop contains a 50Wh battery and can last up to nine hours.
If you're a heavy user, it's better to use it with the power adapter.
Overall, the Asus Zenbook UX430U is a well-rounded laptop that performs better than its predecessors and is sure to garner attention from Asus loyalists.