The device is already great. But its real capabilities will be unleashed after the iOS 11 is rolled out, says Abhik Sen.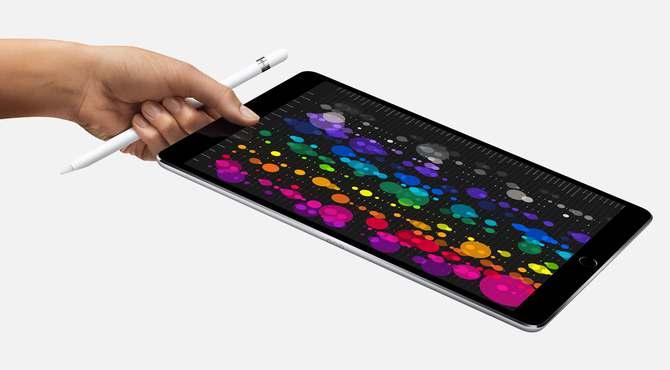 A few days ago, I was visiting my relatives in Hyderabad, and instead of a laptop or my battered fourth-generation iPad, I carried a WiF+LTE review unit of the 10.5-inch iPad Pro (Rs 84,500 for 512GB).
On the flight, I watched a few episodes of Tintin, downloaded from Amazon Prime, and jotted down a few random thoughts using Apple's Smart Keyboard (₹13,900).
Then, my wife borrowed it to sketch some stuff using the Apple Pencil (₹8,600).
The tablet is blazing fast -- many times more than my old iPad.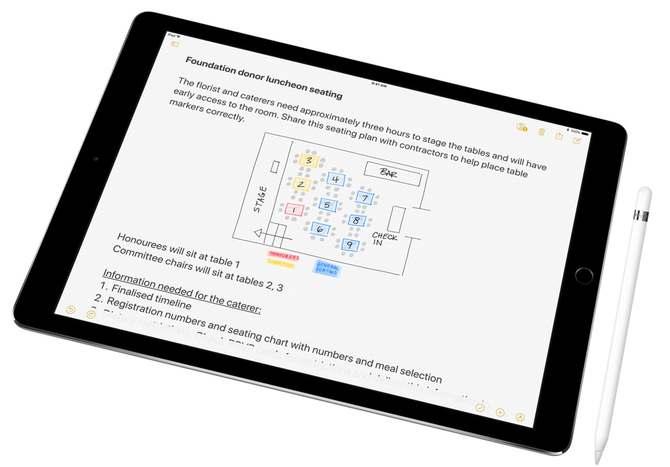 Also, the four-speaker setup ensures a fabulous sound output while operating it both horizontally and vertically. This can be a godsend while gaming.
The stunning screen ensures you spend a lot of time consuming videos. The non-reflective screen makes it easy on the eyes, even if you're reading in direct sunlight.
The screen sports a refresh rate of 120 Hz, which Apple claims is double the refresh rates of other tablets. This basically means that if you were playing a game and suddenly brought up that bookmarked page in Lonely Planet, the transition will be smooth.
Even after extensive use of the touchscreen, the smudges on the screen are not noticeble.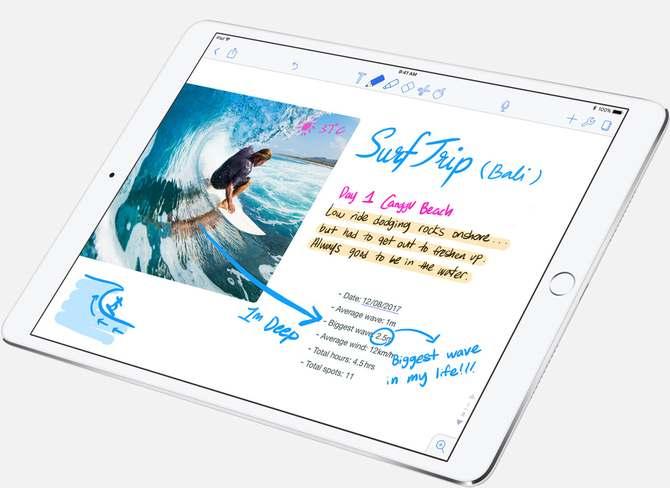 The Pro's 7-megapixel front camera enabled crystal-clear FaceTime calls over Wi-Fi as well as a Reliance Jio connection.
The 12-megapixel front camera with flash is as good as that on the iPhone 7, if you're okay with using the iPad to click pictures.
The camera also supports 4K videos, and it was fun shooting short videos on the Pro using Clips.
These are the best tablet cameras I've come across in recent times.
The device's real capabilities will, however, be unleashed after the iOS 11 is rolled out in a few months. It will make the Pro a very capable device laden with top-end hardware.
The Apple iPad Pro is possibly the best tablet or hybrid device available in the market, and could even replace your laptop with the next update.