Pune Warriors batsman Monish Mishra tells Manu Shankar the IPL is the perfect platform to showcase one's talent
He was dubbed as an exciting young prospect for the fourth edition of the Indian Premier League. After all, he created a niche for himself with some clean hitting in the previous editions of the T20 extravaganza.
On Wednesday, when he smashed legendary off-spinner Muttiah Muralitharan for a couple of sixes to seal the match for Pune Warriors, Monish Mishra proved a point or two.
One, in the IPL reputations don't matter, and T20 is all about adaptability.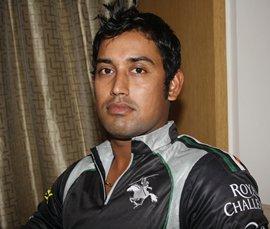 For a player who used to open the innings for his previous franchise, Deccan Chargers, Mishra came in at No. 6 and went on to smash a match-winning 37off 21 balls that took Pune Warriors past Kochi Tuskers and earned them their second win the ongoing tournament, at the DY Patil Stadium in Mumbai.
- Indian Premier League 2011 coverage
When he hit the six that sealed the match, the reaction said it all. A swirling bat, helmet out in the other hand, a few words to the dressing room, Mishra had bailed his team out from a precarious situation.
Now he is relishing the No 6 spot.
"I used to open the batting at Deccan, but our captain, Yuvraj Singh, felt that I'm better suited lower down the order; so I changed my style," Mishra told rediff.com.
"I'm really happy to finish off the game like the way we did. It was a tough match; it was test of nerves out there in the middle," he added.
Pune Warriors beat Kochi Tuskers Kerala by four wickets in the battle of debutantes. Mishra was involved in two crucial partnerships -- first with Robin Uttappa in a 42-run stand, and then an unbeaten 33-run stand with Rahul Sharma that saw the team home.
Quizzed about the talk of him wanting to open the innings and Yuvraj asking him to bat at No 6, Mishra said, "As a batsman you got to be ready all the time. And this is the IPL, where plans change according to the situation.
"My coach always used to say that you bat where the captain wants you to bat and prove yourself there. Rest, if you are a good player, you will score runs anywhere."
The 26-year-old Mishra feels Pune Warriors has a good blend of experienced and vibrant players, and the team can give anyone a good fight.
"Our bowlers bowled well on the track. It was a pitch that had everything for everyone," he said, reflecting on the win over the Kochi side.
With big guns in the team like Jesse Ryder, Graeme Smith and Yuvraj around, Mishra says one gets to learn a lot.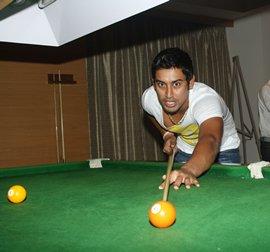 "We are just two matches old, but it's a good unit. Right now we are getting used to one another, working out permutations and combinations during our field sessions.
"The best thing about this team is that all the big names, like Smith, Ryder, are all willing to help around. Right now we are just looking to enjoy our game," he said.
Mishra feels the IPL is the perfect platform to showcase one's talent. He was quick to point out though that in order to get into an IPL team one has to world hard at the domestic level.
"The IPL is a good place where the entire country is watching you and you can put your case forward, but one must not lose focus here.
"We have to constantly perform at the domestic level, without thinking too much of getting into an IPL team -- just keep performing well," he said.
Recalling the Muralitharan over, Mishra said, "When I was about to face Muralitharan I wanted to get the remaining runs as quickly as possible.
"The second-ball boundary gave me a lot of confidence to go for the big shots. I was feeling the pinch after Robin (Uthappa) got out, but the boundary relieved the pressure to quite an extent."
Pune Warriors' next match is against Delhi Daredevils on Sunday.
The Virender Sehwag-led team too in the phase of rebuilding. But ask Mishra and he will tell you that Daredevils, with the likes of Sehwag and David Warner, cannot be taken lightly.
"They are a good team, and with world's best players in it they have a point or two to prove. They have good batsmen and bowlers and it should be a tough match," the Madhya Pradesh batsman said.
Asked about the collision between Graeme Smith and Rahul Sharma and the extent of injuries to both the players, Mishra sounded confident, saying both should be fit for the next match.
"Both Smith and Sharma are doing well after the collision. It was a bad collision," he said.
In the 19th over, there was an on-field collision between Rahul and Smith when both the fielders went for a high catch near the sightscreen without calling out to each other. Smith hurt his knee and needed medical attention and a substitute fielder. Both players walked out to bat with a substitute runner during the run chase.
"There are still a couple of days to go before our Delhi match, so they should be fit by then," he added.
Photographs: Hitesh Harisinghani