Former India skipper Sunil Gavaskar lashed out at the Board of Control for Cricket in India on Tuesday after his demand for US $1 million (approximately Rs 5 crore) per season for media and governing council-related activities involving the Indian Premier League was turned down by the board's working committee.
"BCCI has made a U-turn on my contract. I am baffled that BCCI has refused to pay me my dues. I am shaken by the reports I have been reading," Gavaskar said.
Also read: I did not want to be just a figurehead: Kumble
The former opener claimed that he was assured by former BCCI president Sharad Pawar and Arun Jaitley that his dues would be cleared.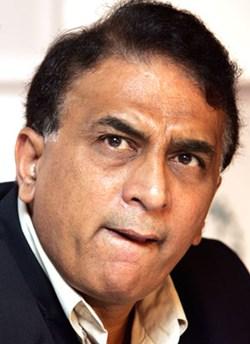 "Sharad Pawar and Arun Jaitely both promised me that my dues will be cleared. Sharad Pawar and Lalit Modi had promised me Rs 4 crore IPL contract after I refused the initial offer," he added.
The issue came up for discussion during Monday's working committee meeting after Gavaskar wrote to the BCCI.
"I had requested the BCCI president and he said all 'we needed was a confirmation from Mr Pawar'. Pawar then spoke to (Arun) Jaitley who assured me it would come in the meeting."
Gavaskar said he is not worried about the controversy having an impact on his commentary.
"I don't see any conflict with contract. These are two completely different things. One is the broadcaster contract and the other is about commitment regarding IPL."
Asked to comment on Anil Kumble's resignation as NCA's chairman, Gavaskar replied, "When someone of his [Anil's] credibility speaks about a programme then one should always discuss it properly. You may not agree with him 100 per cent, but one should look at what he says.
The legendary opener felt that the BCCI should have handled the Kumble issue better.
"He has played the game at the highest level and has also suffered from injuries. So, if he had a plan, it must have been for the benefit of players. The board could have told him that look this is expensive but we can try and make certain adjustments.
"As a chairman of NCA, I use to be in Bangalore attending policy making meetings at the NCA, but I wasn't present there full-time. It would be great if someone is associated with the day-to-day activities of the NCA," Gavaskar told NDTV.
Kumble offered his resignation, apparently, after serious differences with top board officials regarding the functioning of NCA.