Hardening its stand against the agitating workers of its Chakan plant, Bajaj Auto said it will not negotiate wage agreement "under the pressure of an illegal strike", even as the company has shifted production of its best selling Pulsar model to Aurangabad facility.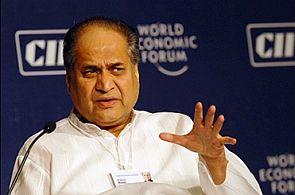 "We are obliged to discuss the wage agreement, however, we will not do so under the pressure of an illegal strike accompanied by daily instances of violence against those seeking to rejoin work," Bajaj Auto Ltd (BAL) Managing Director Rajiv Bajaj told PTI.

The workers at company's Chakan plant had not reported for work since June 25 following the management's refusal to allot them shares at discounted price.

Stressing that the company has been able to overcome the impact of the strike by shifting production to other plant, he said: "We have started Pulsar production at Aurangabad and have already reached a level of 600 (units) per day.

"Today, we should produce 2,000 bikes between Chakan and Aurangabad, i.e. 66 per cent of normal production, signifying that the union's approach is fading with each passing day."

The workmen's union of BAL's Chakan plant - Vishwa Kalyan Kamgar Sanghatana - had made a host of demands, including 25
per cent wage hike, making contract workers permanent employees apart from taking back suspended and those transferred workers back to the plant.
The plant employs 925 permanent workers and 1,000 temporary, contract and trainees. These 1,000 workers are seeking to be made permanent.
The management on the other hand said it had refused to concede demand "that all the workmen working in Bajaj Auto should each be given an option to subscribe to 500 equity shares of the company at a discounted price of Re 1 per share."
Bajaj said the demand of the union for regularisation of contract workers was "irrelevant diversionary tactic" as they are "engaged in non-production areas such as canteen, transport, gardening etc."
When asked if BAL has approached Maharashtra government for help in sorting out the matter, he said: "The state's labour ministry and its local offices are intimately involved and are playing a proactive and positive role in helping the union understand the futility of their actions."
On whether the company will declare a lockout at the Chakan plant, Bajaj said: "Since an illegal strike has already been called by the union, the question of a lockout is redundant."
He also said "a verdict is expected soon" by the industrial court in Pune, where the company has approached seeking the strike to be declared illegal.