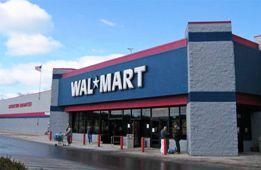 Walmart's joint venture in the Indian multi-brand retail segment is still open-ended.

Speaking to Business Standard, Walmart India President Raj Jain said, "I think it all boils down to policy clarity, in terms of what kind of partners and partnerships we need."

Walmart and Bharti group are 50-50 JV partners in the cash-and-carry business in the country.

On whether Walmart would explore partnership options beyond the Bharti group, he said, "All I would like to say is we have a great relationship with Bharti over the last few years.

"They are our natural partners in India. We would obviously like to explore that. But let's see."

On whether agreements with the Bharti group would be signed in India or the US, Jain said, "These are what we are discussing at this point.

"What agreements we sign and with whom -- all that is still under discussion."

Jain said, "My own understanding of the policy is FDI (foreign direct investment) refers to new investment.

"Therefore, by its very nature, the investment of $100-million FDI would have to go into new stores and new backend infrastructure.

"And, that's what we intend to do."

He added, "There are lots of questions on the existing stores and existing legal structures. . . That could be an issue we have not yet approached the government with.

"We will clarify, as we move forward."

Bharti Retail's Easy Day has about 200 stores in India. Recently, Rajan Bharti Mittal, vice-chairman and managing director of Bharti Enterprises, had told this newspaper Easy Day was likely to be the front end for
the retail JV it might sight with Walmart soon.
"India will attract not millions, but billions of dollars in the long run," Jain said, adding, "The issue is understanding the clarity of what this $100 million means over three years, where it must be spent, etc."
Walmart is looking at a 45-60 day window to file its application to the Foreign Investment Promotion Board. If it signs a JV with Bharti, it would prefer a 51 per cent equity partnership in the venture.
"Well, now the policy allows 51 per cent holding by the foreign retailer," Jain said, adding, "We would prefer whatever we can."
He said, "In the next 60 days, we will determine what our relationship with Bharti would be, and whether there would be any rejig of the cash-and-carry equity structure or not."
Terming the India business as a marathon, Jain said "It will take a long time to monetise the business and make an impact."
On the Bharatiya Janata Party's the threat that if voted to power, it would scrap the FDI policy, Jain said, "Commerce Minister Anand Sharma has responded to that. I don't have anything to add."
Admitting the Cabinet's decision to prohibit online commerce was a setback for Walmart, he said the company would persistently raise the matter with the government.
"We would like to get into the online space, but we respect the calibrated approach the government has taken," he added.
The notification on FDI in multi-brand retail had stated, "The minimum amount to be brought in, as FDI, by the foreign investor, would be $100 million.
"At least 50 per cent of the total FDI brought in shall be invested in backend infrastructure within three years of the first tranche of FDI."