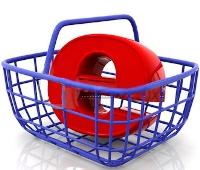 After proposals by IKEA and Pavers, another bunch of foreign single-brand retail applications is on its way to India, prompted by easier sourcing and brand ownership rules.

At least half a dozen such applications, including those from Celio, Gruppo Coin and Artsana, are in the works and are expected to be sent to the government in a few weeks.

These global chains planned to either raise foreign direct investment in their existing ventures in India or set up shop in the country afresh, with 100 per cent ownership, said sources close to the development.

Global chains Hennes & Mauritz, Mango and Tommy Hilfiger could follow soon, they added.

Last week, the Cabinet, while allowing 51 per cent FDI in multi-brand retail, tweaked single-brand foreign investment norms related to sourcing and brand ownership. Instead of sourcing 30 per cent from micro, small and medium enterprises, these chains would now have to source that amount from India, 'preferably from MSMEs'.

On branding, the government has done away with the rule stating the brand owner and the applicant company must be the same entity.

After the government had notified the 100 per cent FDI rules in single-brand retail in January, it had received only a few applications.

While shoe chain Pavers UK proposed to invest $20 million in the country, Swedish furniture maker IKEA had sought to invest Euro1.5 billion.

A proposal from Zara Holding to bring Massimo Dutti stores into India
was rejected by the Foreign Investment Promotion Board, as the brand owner and applicant company were different entities.
French clothing retailer Celio and Italian apparel firm Gruppo Coin are likely to approach the Department of Industrial Policy & Promotion in a few weeks with their respective proposals to increase their equity in their Indian joint ventures to 'absolute majority', it is learnt.
Currently, Celio holds 50 per cent stake in a JV with the Future Group. Oviesse SPA, a subsidiary of Gruppo Coin, owns 37.5 per cent in a JV with Mumbai-based Brandhouse Retails.
Both Celio and Gruppo Coin didn't reply to questions emailed by
Business Standard
.
However, a senior Future Group executive confirmed Celio planned to increase its stake in the venture.
A Brandhouse Retails spokesperson declined to comment on the matter.
On Celio increasing its equity, a Future Group executive said, "They want to take advantage of the policy changes in single-brand retailing, as they are bullish on growth."
Swedish fashion major H&M may also foray into India on its own. H&M is the second-largest European apparel maker after Spain's Inditex group, which operates the Zara stores.
Italian health and wellness products major Artsana SPA plans to open a fully-owned retail business in India.
Artsana, which currently has a cash-and-carry venture in the country, did not reply to questions on the company's retail plans.
The company sells the Chicco brand of baby care products in India, through a franchise model.