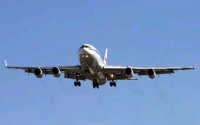 Religare group's Air Mantra has said it will start passenger services from July 23. Initially, it would operate daily flights between Amritsar and Chandigarh.
Through its services, Mantra plans to connect cities that are out of the radar of most airlines. With further expansion on the cards, the company foresees Jammu and Dharamshala entering its fold soon.
Sanjay Godhwani, Managing Director and group chief executive, Mantra, stated: "Better service and connectivity is our primary objective. Every possible detail has been taken into consideration to ensure our passengers have a wonderful experience, with safe and comfortable flights."
Air Mantra is part of Religare Voyages, set up about five years ago with the launch of air charter services. It has a fleet of 12 aircraft, ranging from five-seater turboprops to 17-seater corporate luxury jets.
Sandeep Bhatt, chief executive officer, Religare Voyages, said the company was graduating from operating just air charter services to being a regional airline. It would not compete with commercial airline companies. Instead, it would serve as a feeder service.