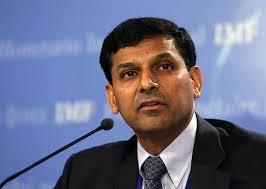 Ahead of the mid-quarter policy review next week, Reserve Bank of India Governor Raghuram Rajan on Friday met Finance Minister P Chidambaram and discussed the macroeconomic situation.

"Finance Ministry and RBI are always in communication.We discussed variety of issues," Rajan told reporters after meeting with Finance Minister.

Rajan, who was Chief Economic Advisor in the Finance Ministry before taking over as RBI Governor on September 4, is scheduled to announce the next mid-quarter policy review on December 18.

High inflation offers Rajan limited scope to cut the key rates as demanded by industry to spur growth, according to experts.

The RBI had hiked the key lending rate by 0.25 per cent in each of its previous two policy reviews to contain inflation.

Official data released yesterday showed inflation as measured by the consumer price index crossing the 11 per cent mark in November on account of costlier vegetables and fruits such as onions and tomatoes.

Commenting on inflation, Rajan said on Thursday: "I think monetary policy also has a role to play in trying to balance demand and supply.

"Again, as I said, we are aware of the weak economy but we also have to take into account inflationary pressure."

October wholesale inflation had rises to 7, the highest in current financial year.

The Index of Industrial Production contracted to 1.8 per cent in October after three months, mainly due to poor performances in manufacturing, mining and consumer durables.

The country's economic growth slowed to decade low of 5 per cent in the previous financial year.

Recently, the World Bank had slashed India'ss economic growth forecast for the current financial year to 4.7 per cent from an earlier projection of 6.1 per cent.

The International Monetary Fund, in its World Economic Outlook, projected an average growth rate of about 3.75 per cent in 2013-14, which is expected to pick up to 5.1 per cent next year.
Image: Raghuram Rajan