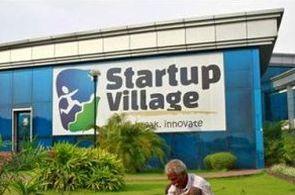 Nine companies incubating at StartupVillage have made it to the second round of Nasscoms flagship programme to support 10,000 technology startups across India.
DecideQuick, iTraveller, Finahub, tagNpin, Tuttifrutti Interactive, 4th Ambit, Smacon Technologies, Cenact and Losinters Labs from the Kochi-based telecom technology incubator, if chosen by Nasscom, will get support including funding, workspace, networking platforms and a range of services and products to help build their business.
By providing fledgling companies an opportunity to get world-class support, Nasscoms 10,000 startups initiative will strengthen Startup Villages own goal of incubating1,000 product startups, mainly student enterprises from college campuses that are working on breakthrough technologies for the global telecommunications industry.
Nasscom has partnered some of the worlds best incubators and accelerators such as Microsoft, 91 Springboard and TLabs, and Indias best angel investor networks for the programme. It received 4,000 applications, of which only 8 per cent was shortlisted for the second round.
The nine young entrepreneurs from Startup Village, who made it through the first round, stand a chance to receive accelerator support including seed capital, mentoring and advice, angel funding, high-quality office space, linkages with other similar startups and a startup-kit package worth $25,000 of value added services and credits from Google, Amazon, Microsoft and other companies.
DecideQuick, founded by Shameer Thaha, has developed a social data analytics tool to help people make smart and informed decisions quickly; iTraveller an ERP platform for tour operators and travel agents has been developed by Shiju Radhakrishnan; and Finahub, founded by Ajith K George, is a web-based customer management platform that enables share broking companies and equity investment firms to manage all the customer interactions on a single platform.
Siddharth Guptas tagNpin provides loyalty program as a service to all merchants on a single platform; Tuttifrutti interactive, founded by Ajish G Habib,offers cross platform game development; 4th Ambit started by Ruby Peethambaran, is anacademic and professionalnetworking site; Smacon Technologies, setup by Sreekesh Pai, specialises in web and mobile app development; Cenact, by Prateek Jain, is developing multiple mobile and tablet offerings around personalised videos and Losinters Labs, a company set up by Nithin S, is working on a new search concept.