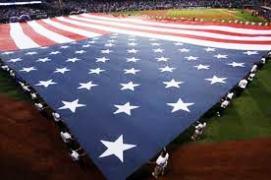 With the wobbly rupee in mind, Prime Minister Manmohan Singh will prod US President Barack Obama to go for an orderly exit from the monetary stimulus programme, instead of a sudden withdrawal, at the G-20 meeting at St Petersburg in Russia to be held on Thursday and Friday.

India will also make it clear that the country gives national treatment to foreign investors, but not special consideration and, therefore, these firms will have to pay taxes like their domestic peers.

Before leaving for the Russian city to take part in the two-day G-20 Leadership Summit, Singh said on Wednesday: "I will emphasise in St Petersburg the need for an orderly exit from the unconventional monetary policies being pursued by the developed world for the last few years, so as to avoid damaging the growth prospects of the developing world."

After US Federal Reserve Chairman Ben Bernanke hinted at tapering of the stimulus programme, known as quantitative easing, India's capital markets have been witnessing sharp fluctuations and the rupee has been depreciating against the dollar. Ditto with other developing nations.

"India has emphasised there has to be a predictability about the withdrawal as it has a spillover impact on the emerging markets,"
said Economic Affairs Secretary Arvind Mayaram.
Asked whether India would take steps to protect its interests, he said the situation did not warrant any drastic measures, but G20 should make a strong statement on impact of tapering on emerging economies.
Ahead of the summit, even China, which had less impact on its currency compared to other emerging countries, has asked the US to consider the spillover effect of its monetary policy, especially the "opportunity and rhythm of its exit from the ultra-loose monetary policy".
On tax issues, India will also emphasise on having new standards, which are developed through consensus to keep integration across borders and ensure countries do not lose out tax that is due to them.
"All we are saying is pay your taxes. We give national treatment to foreign investors, not special treatment. If our own companies are paying taxes they should also pay," Mayaram said.
Downgrade threat played down
The finance ministry on Wednesday ruled out any possibility of downgrade of the sovereign ratings of India and assured investors of carrying forward the reform agenda.
"On growth, if we are close to five per cent this year, I don't think we have any case for downgrade and we have credible numbers to prove it," Economic Affairs Secretary Arvind Mayaram said.