Hewlett-Packard (HP)'s employees in India may heave a sigh of relief as the US-based technology giant has decided to spare the country from its job-cut plans.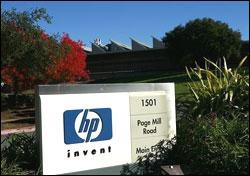 "When the company planned a job cut globally, fortunately it was decided that it will not impact the team in India. We are still back office of HP and doing a lot of projects for customers in India and overseas. The lay-off plan will not affect India," said Neelam Dhawan, general manager, enterprise group and country managing director of HP India.
In April this year, HP had announced to lay off about 27,000 employees globally as part of its restructuring process to reduce costs. The company had then said the lay-off was expected to affect all regions including India. "We have not yet announced specific plans with regard to specific locations. We do expect the workforce reduction to impact just about every business and region," a company spokesperson in India had said at that time.
HP does not give the region-wise break-up of its headcount. However, according to industry estimates, the company's workforce in India is estimated to be about 55,000, including 25,000 of them working in the information technology (IT) services business.  Asked about hiring plans in India, Dhawan said the company was doing it "on need basis", depending on the projects at hands and also attrition levels.
Industry experts say that by deciding not to include India in the list of regions that will be affected by its global lay-off, HP might be working to leverage offshore more as a part of the cost reduction.
"HP has not been able to leverage India as much as the other large global IT companies have managed to do," an industry source said.
HP's computing business, in the recent past, is seeing tremendous pressure because of the increasing interests by customers to go for smartphones and tablets.
Dhawan said the company was witnessing some effects of the global economic slowdown on its business. "Some of the new projects are slowing down as the decision making has also slowed down," she added.