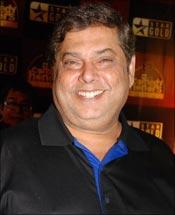 The entire Dhawan family has decided to set aside its other commitments to focus on the younger Dhawan scion Varun's debut next month.

David Dhawan and his wife flew to Rishikesh on Wednesday to pray for Varun's film, Student Of The Year.

"I have never prayed for my own career," David Dhawan says. "But when it comes to one's children, one's attitude to everything from God and destiny to luck and good fortune, changes."

David claims he is planning a post-launch film for his son.

Apparently, David's elder son Rohit Dawan -- who directed the Akshay Kumar-John Abraham-starrer Desi Boyz -- will direct Varun in a home production. It will be announced after the October 19 release date of Student Of The Year.

David rules out the possibility of directing Varun's post-debut project. "It's time for me to take it easy for a while. Let my sons carry the legacy forward."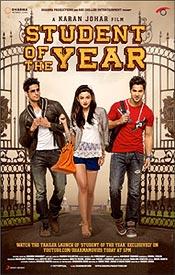 David doesn't give any more details but says: "We are definitely doing something with Varun. My elder son is now a director and my younger son will hopefully make a mark as an actor when Karan Johar's film releases."
Like any anxious parents, David Dhawan and his wife are eager to see what their son has done in his first acting venture but they haven't even seen Varun face the camera yet.
"I made it a point never to visit Varun on the sets or to ask Karan (Johar, director) to show me any portion of the film," David says. "Like everyone else, all my wife and I have seen of our son is what has come in the first trailer. It was a very proud moment for us."
David adds there is no possibility of the film being shown to him before the first formal preview for the family members of the cast and crew.
"And that's the way it should be," he adds. "Karan Johar is a very capable filmmaker. I don't want spoil Varun's debut by judging him like a father or a director. As far as I'm concerned, we're happy to just be there for him."