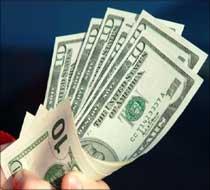 The US' share in India's total exports rose to 11.3 per cent in 2011-12 from 10.1 per cent in the previous financial year, and 10.9 per cent in 2009-10, despite the slowdown there.

In value terms, India's exports to that country grew 37.3 per cent in 2011-12, to $34.7 billion, according to data released recently.

As a large number of patented drugs went off-patent towards the end of this year, the share was likely to increase further, experts said.

Federation of Indian Export Organisations Director-General Ajay Sahai said: "Despite a price advantage, barring a few big players, Indian pharmaceutical companies were not able to get entry into the US earlier. This will change now."

The importance of the US as an export destination could be gauged from the fact that though the combined population of India and China was six times that of the US, the combined consumption of these two economies was just about 60 per cent of the US, Sahai explained.

The share of the US in India's total exports used to be even higher earlier.
It was 12.7 per cent in the pre-financial crisis year of 2007-08 (it came down to 11.4 per cent in the crisis period of 2008-09).
In 2002-03, a little over 20 per cent of India's exports went to that country.
In value terms, India's total exports in 2011-12 stood at $303 billion, up 21.8 per cent over the previous year.
Sahai said the top 13 export destinations for India, accounting for over $200 billion a year, were not emerging economic but advanced ones.